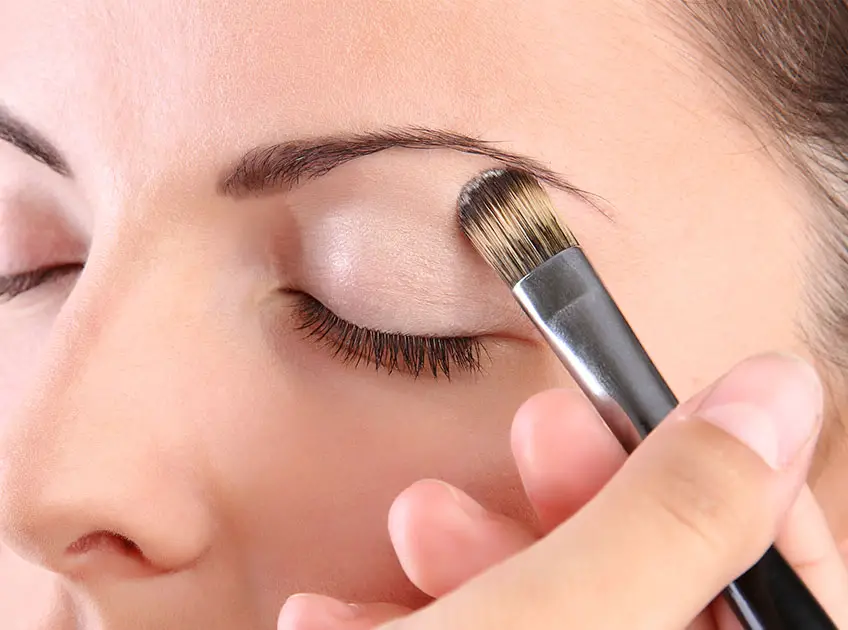 It is important to know makeup tips for your eyes as per the eye shape. Those who have almond-shaped eyes will be able to differ or experiment with their eye makeup in different ways.
There are varied ways of applying the eyeliner and other eye makeup components to make your eyes look flattering. Eye shape for almond shapes comprise of oval and narrow eyes where the ends are pointed. This creates an eye shape akin to almonds.
Eye shape needs to be symmetrical and well proportionate and that is what almond shapes provide. Here are handy tips to use for enhancing the look of almond eyes.
Makeup Tutorial of Almond Eyes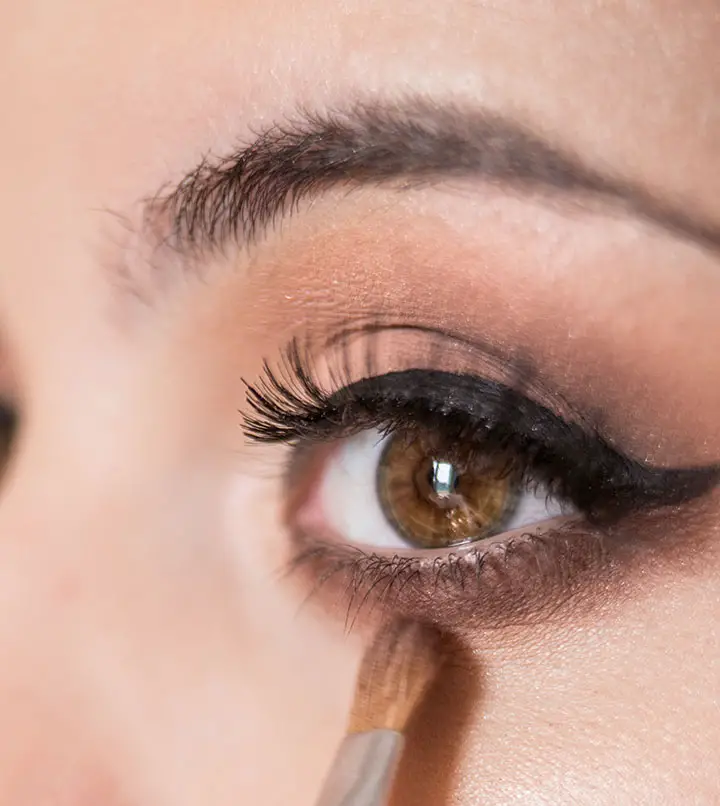 Makeup for such eyes looks best as per the overall facial features. One can use different techniques and tricks to experiment with eye makeup for almond eyes.
Steps to Follow
To begin it is best to start by prepping the eyes, applying a palette of eyeshades with a brush or fingertips and then use a curler, kohl liner, and mascara.
If one has dark circles in their under eye area one should use concealer in this region.
[ Read: How To Do Smokey Eye Makeup ]
Prep the Eyes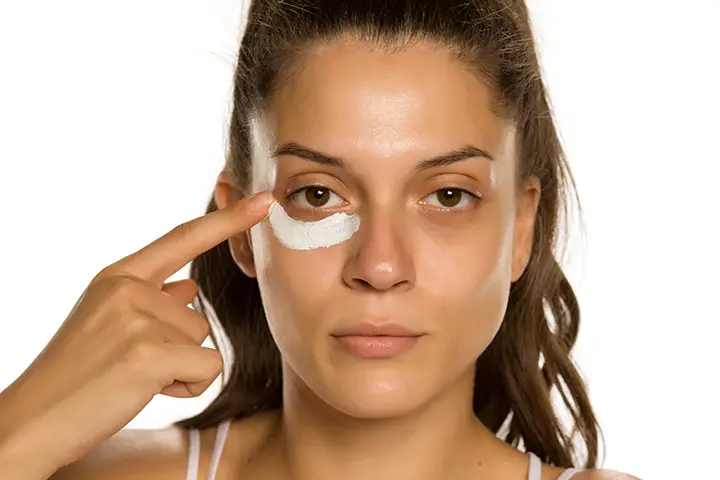 Eyelids need to be clean and the skin around the eyes should be smooth before you apply makeup.
Hence, starting with an eye primer is a good idea. It also helps eye colors to lie evenly and ensure that makeup lasts longer.
Take a small amount of primer or foundation on your fingertips and apply on top of eyes, on the eyelids and below the eyebrows.
[ Read: Eye Makeup For Hazel Eyes ]
Applying a Light Eye Shadow Shade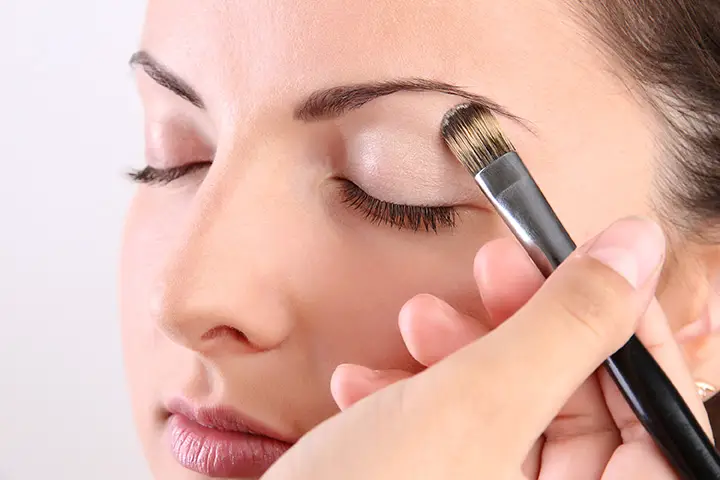 This should be the next step. One can use a small eye shadow brush to sweep on top of the eyelids. It helps to create depth and add on highlights on natural contours of eyes.
One can experiment with shimmer or matte shades as per their makeup requirement.
[ Read: How To Apply Eyeshadow Like A Pro ]
Create 'V' Shape Sideways and on the Outer Corners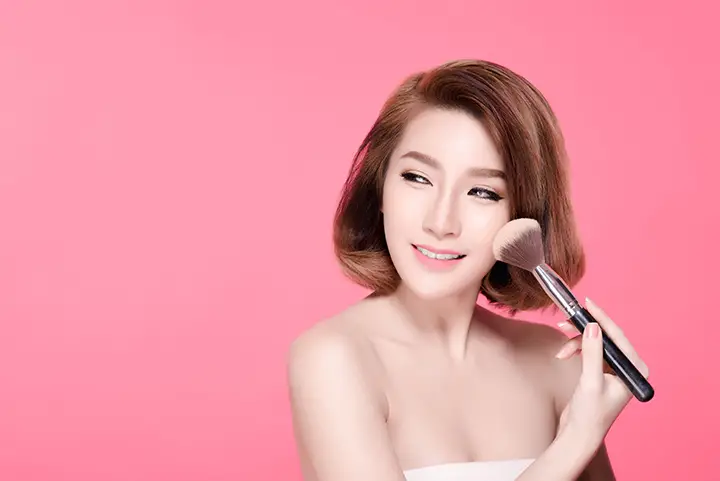 Sideways and 'V'shapes can be created with an eye shadow brush, contouring and defining the look.
With the brush one can elongate the crease line, upper lashes and this will result in eye shapes being elongated and symmetrical.
Accentuate Outer Corners of Eyes 
The outer corners of eyes can be accentuated with dark, shimmery shades. This would help add a dramatic look.
One can also choose to apply the eye shadow only on outer corners and it helps to pop the eyes more.
[ Read: How to Apply Liquid Eyeliner for Beginners ]
Using Mascara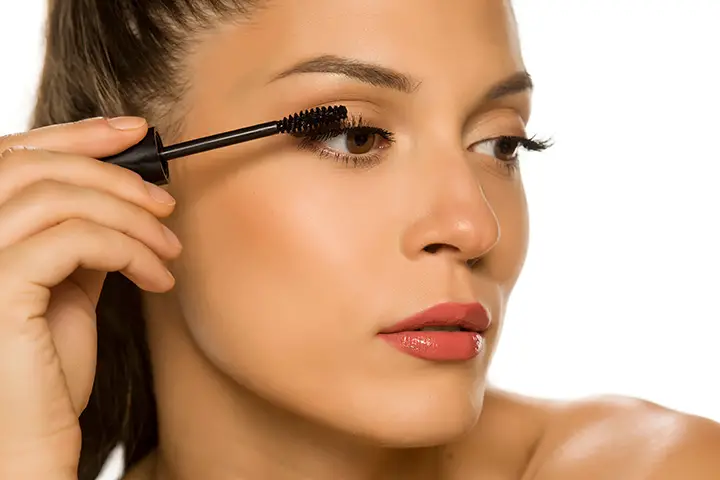 One can apply two mascara coats to finish the look. At the time of application one needs to curl the lashes, using an eyelash curler. This will help to widen the lashes.
Once the outer lashes are worked on, it would help open up eye shapes and create a wide-eyed look.
[ Read: How to Apply Mascara ]
Creating a Nude Kohl Look
This is also another option to explore. One can use waterproof and nude kohl liner on inner rims. This helps to open up eyes and make them appear brighter and wider.
The above eye makeup tip comes of use when you wish to create a refreshed and natural look during the daytime.
Create the Cat-Eye or the Winged Look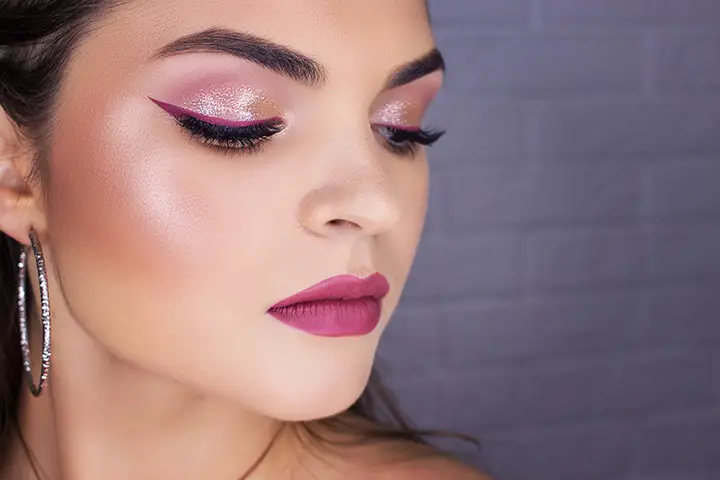 This is another makeup trick that one can employ. All that one needs to do is to continue the waterline with a winged effect which has a flattering effect.
[ Read: How To Do Cat Eye Makeup ]
Create the Smoky Eye Finish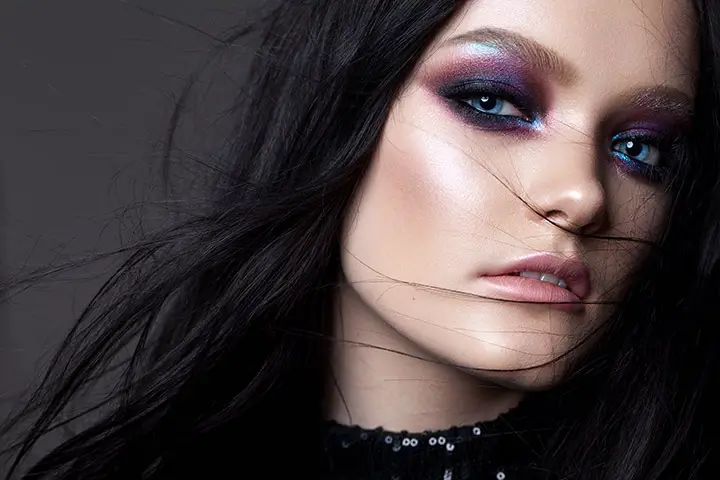 Those who wish to create smoky eyes can start by applying eyeliner on center of the lower lid and blend it out on the outward. This is a unique effect to accomplish as opposed to simply drawing a line to define the eyes.
Groom the Eyebrows
Brows need to be made up right and they help frame the eyes well and complement the shape of your eyes.
Other Handy Tips
Besides the above tips on how you can do eye makeup for almond-shaped eyes, there are several other tips that one can use.
For instance, a simple day look is achieved by using deep bronze or medium brown eye shadow. One can also use complementary tones like purple or pink in light shades for creating daytime looks for almond eyes.
If the eye shape is small one can create a wide-eyed look by using cream-colored eyeliner on the lower waterline. This helps to enhance crease and medium eye shadow helps to create dimensions that help to make the eyes look wide.
Another way to enhance the eyes is to use shimmery and light shades of an eye shadow. It helps to create a refreshed and awakened look.
To add depth to the eyelashes one can use the curler. The lash curlers come in handy in amplifying the look for your lashes.
Besides knowing how to do makeup for almond-shaped eyes, there are handy tips given above for creating different looks for your eyes every day.
You Might Also Like: