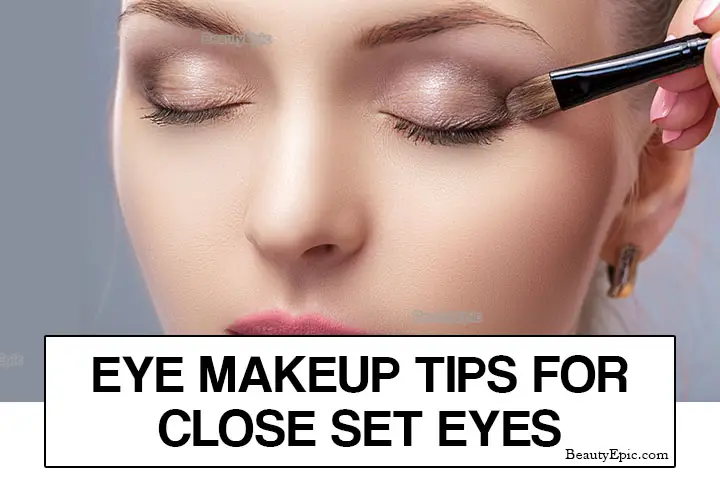 Those who have close-set eyes will have their eyes set close together. Many might wonder what kind of eyes they have and there are definitions that one can look at in order to determine their eye shape. When eyes match the description of being set close together, they are called 'Close-Set Eyes'.
How to Determine Eye Shape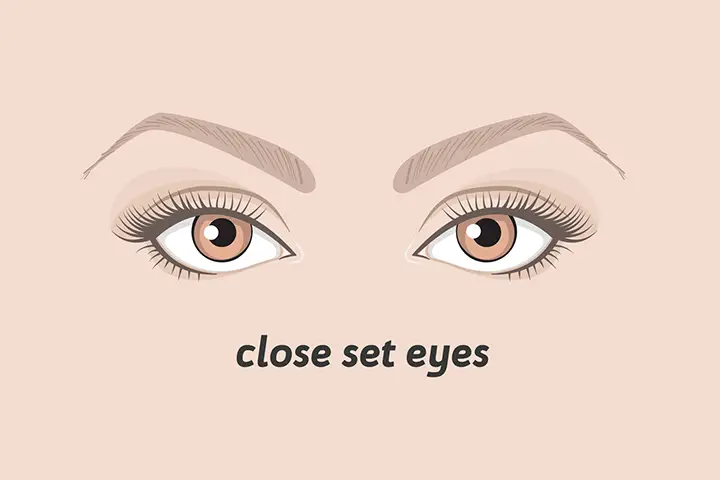 This is the first step before you decide on the best makeup application for your eyes.
One can easily determine close-set eyes by using a measuring tape or a ruler.
If one is unsure that eyes are close-set, they can measure with a ruler or a tape to ascertain space width between eyes.
The width of each eyes need to be measured; this should then be compared with the space between the eyes; if this is smaller than the width of the eyes then one can be certain that they have close-set eyes.
[ Read: Eye Makeup Tips for Beginners ]
Makeup Technique for Close Set Eyes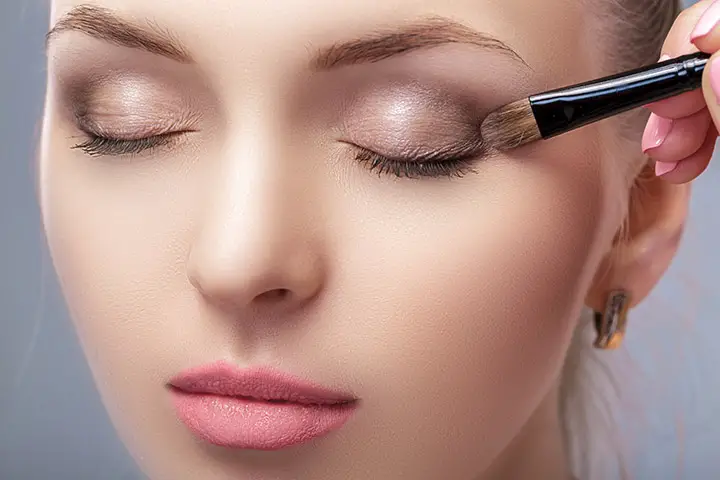 Even if there are several tutorials that are available on shows and online forums, it might not be comprehensive when it comes to eye makeup for you.
For instance, the eye shadow application that a beauty expert shows might not work the same for you.
It is to be remembered that eye shapes differ and hence, makeup applications need to vary accordingly.
If your friend has wide-set eyes or hooded eyes, the same makeup application on the eye would not look the same for someone who has close-set eyes.
[ Read: How To Do Smokey Eye Makeup ]
Eye Makeup Tips For Close Set Eyes
Steps to Do Makeup for Close-Set Eyes are as Follows
Prime Eyelids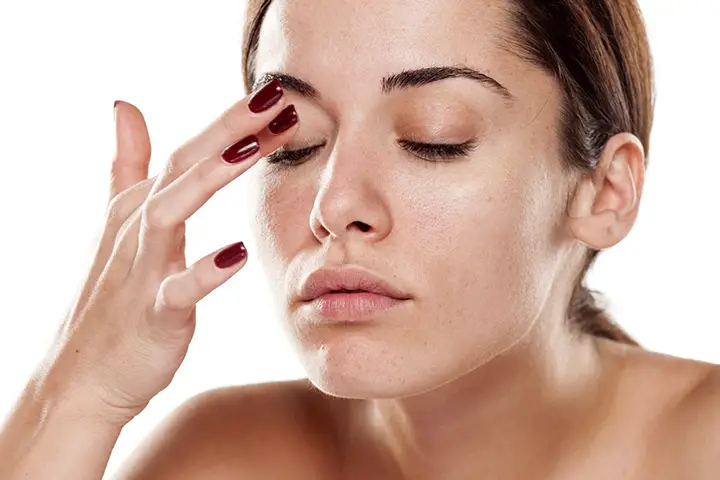 This is the first step.
Before you apply any pigmented eyeliner or eye shadows start by priming the skin of the eyelids.
Use makeup primer in small amount to even out the skin.
Apply a small amount on brows and eyelids and blend out with fingertips.
[ Read: Eye Makeup Tips for Deep Set Eyes ]
Create Gradient with Different Shadow Colors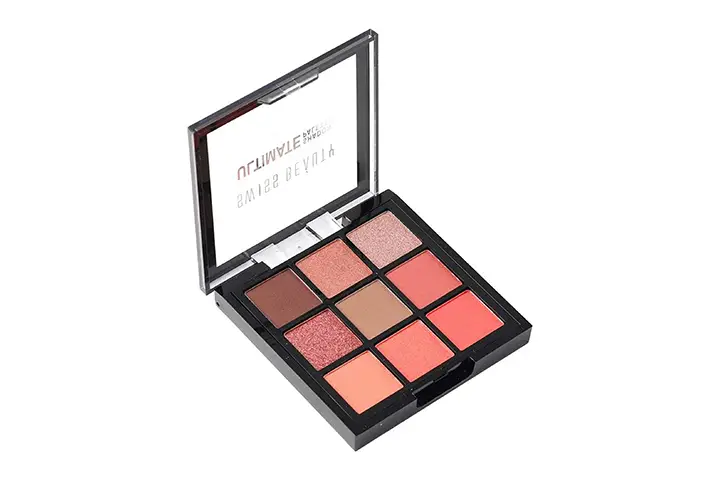 This is one step to use in order to make eyes appear wider or the use of multiple shades.
Pick at least three coordinated colors and apply, starting with the lightest to the darkest shades.
Blend out the shades but not completely. For instance, the inner corners can have light shades while the darker shades are put on the outward corner; it is a graduated effect that helps to widen eyes visually.
[ Read: How to Apply Liquid Eyeshadow ]
Highlight Inner Corners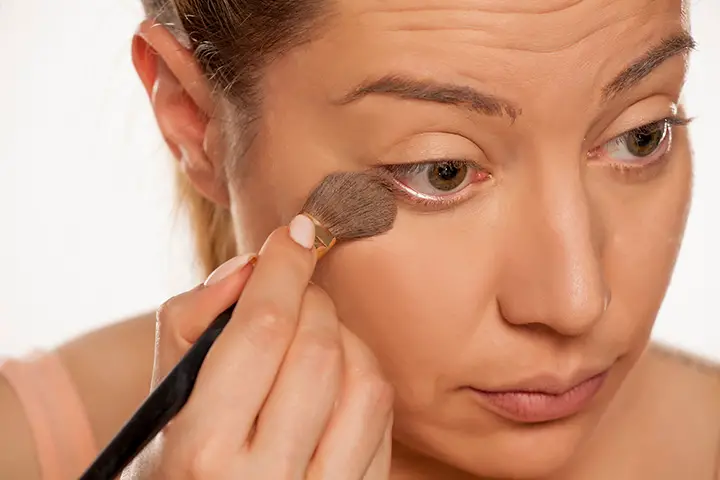 A highlighter can be used on the inner corners, this helps to make the eyes look awake and wider.
One can use shimmery, light shades that can be applied with a small brush or fingertips.
Such an application is done in small amount but helps to brighten and make eyes look bigger.
Line Eyes Partially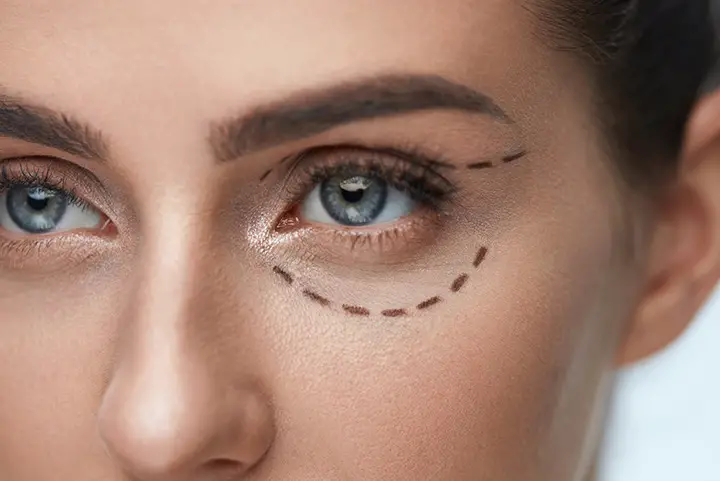 Those who have eyes of the close-set pattern need to line their eyes in a certain way.
The inner half can be lined but that makes the eyes appear small.
For that reason, it is best to line the outer half, both on the top as well as the bottom eyelid.
Eyeliner can be thick or thin while a cat's eye is a flattering style. Long-lasting eyeliner will keep the look for quite some time.
[ Read: How to Apply Liquid Eyeliner ]

Applying Mascara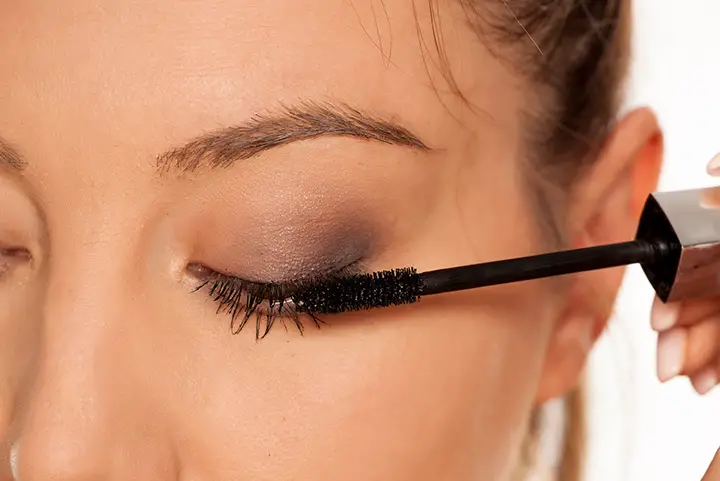 This is the next step to completing the look.
For eyes that are small and close-set, applying mascara will help to widen and thicken the eyelashes, helping to add more depth to the eye makeup.
There are lash lifting, lengthening and washable mascara that can be used to create the desired effect.
One could also add on false lashes on outer corners of eyes to create a wide-eyed effect.
[ Read: How to Apply Mascara Perfectly ]
Extend Eyebrows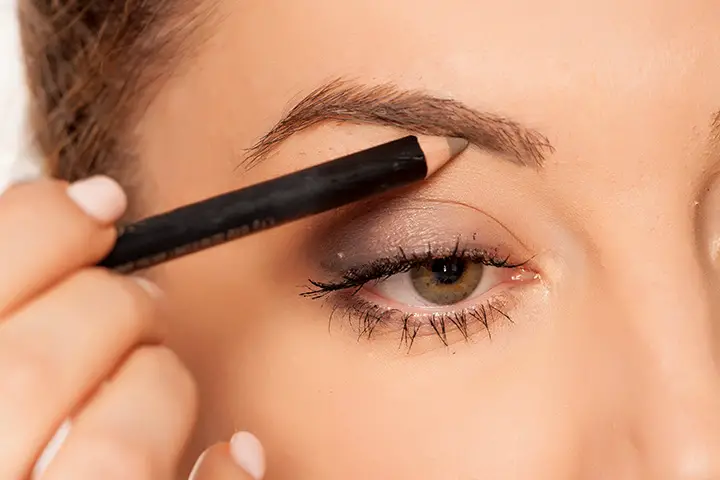 Eyebrows make a big difference in how eye makeup appears.
For such reasons, you can use eyebrow gel which helps fill brows and one can extend the tails out further.
Brows look bold and beautiful and eyes look extended as well.
With deep set eyes, the above techniques can help enhance the look of your eyes and make them appear wider and bigger. One can choose eye shadow shades and colors as per their makeup requirements or time of day or night. The liner can be the choice for everyday makeup while eyeshadow and mascara will help to add glamor to evening or party makeup.
You Might Also Like: