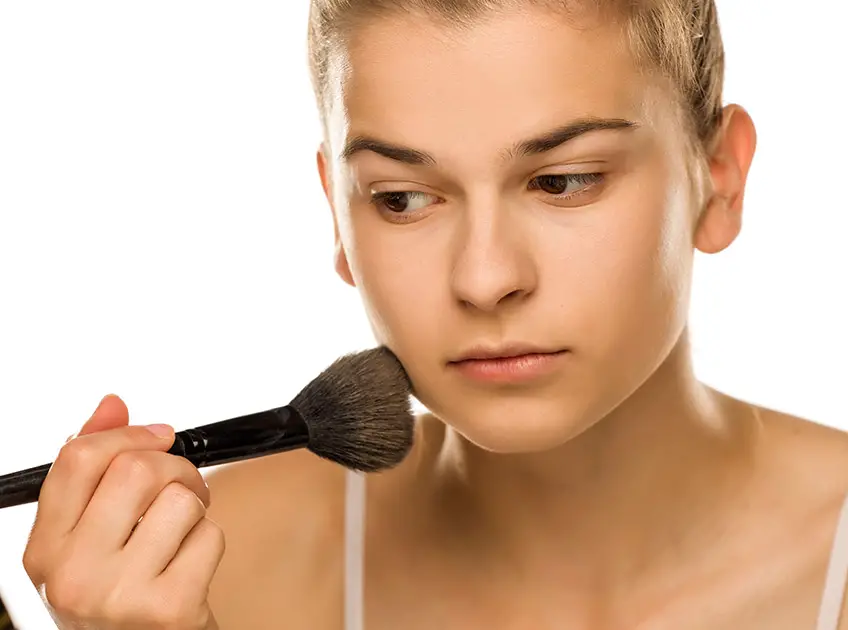 Evening makeup can be bolder and you can experiment in different ways the makeup you wish to wear, as per the occasion or the attire. Since parties and glamorous occasions are more for the night, it can provide chances for wearing makeup in different ways and to experiment with different looks.
Evening Makeup
1. Start with Foundation and Blusher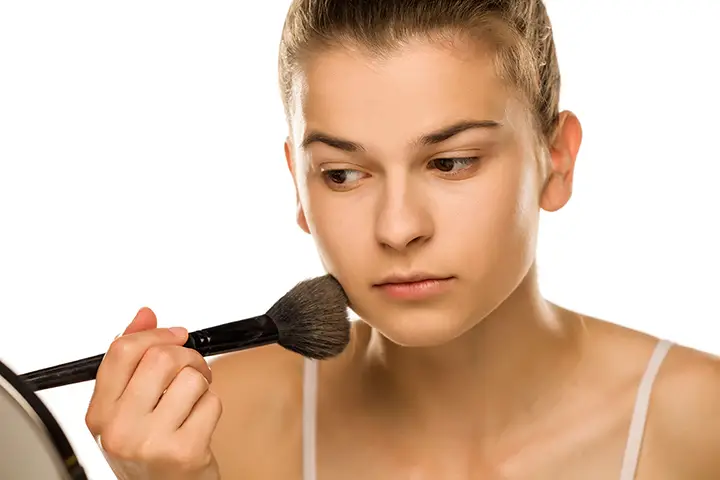 Start by applying the primer evenly on your face. Once the skin tone is evened out you can opt to apply bronzer or rose blush.
Use a brush to apply them to the apples of the cheeks. Bronze or darker blush can be worn at night since it helps keep makeup intact for a longer time.
Before you apply primer and foundation, ensure that you have wiped off the daytime makeup.
Use makeup remover or cotton swabs dabbed in micellar water or cleanser solution.
[ Read: How To Apply Foundation Correctly ]
2. Choose Darker Eye Shadow Shades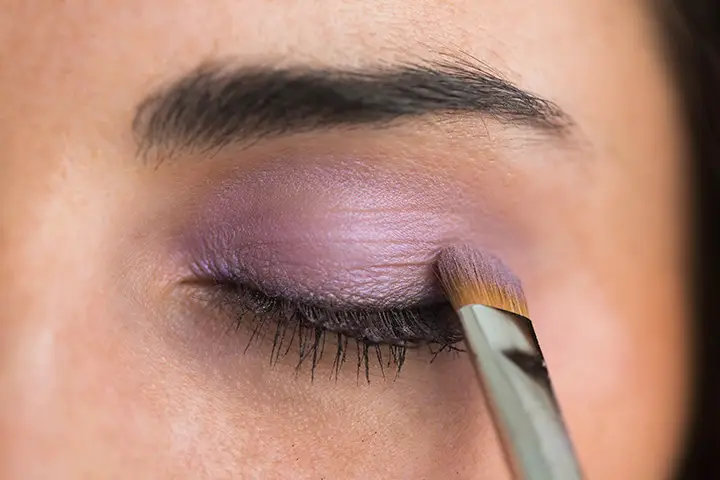 Start by applying a neutral shade eye shadow on the eyelids. You could also create a base with petroleum jelly or lip balm. This helps to bring out the shine in glittery eye shadow more.
For evening makeup you can try shades like dark green or purple. Metallic eyeliners can also be used. Once the eye shadow has been applied, outline the top and base with a metallic liner.
[ Read: How To Apply Eyeshadow Like A Pro ]
3. Cat Eyeliner Makeup for the Eyes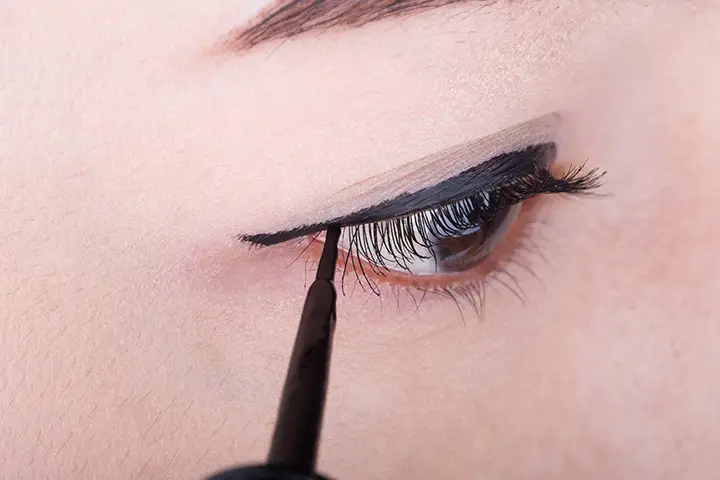 If you wish to try the style of cat eyeliner, start by outlining the eyelid on top with the liner color of your choice. Towards the end extend it out and upward. This helps create the look of cat eyes.
To create a dramatic look use black mascara or eyeshadow for prepping the eyes; apply eye primer before applying the eye shadow so that it stays on longer. You can also smudge out the liner at the end with an eyeliner brush.
Use the best quality eye pencil or liquid eyeliner to get the perfect cat eye stroke.
[ Read: How to Apply Liquid Eyeliner for Beginners ]
4. Opt for Bold Lip Colors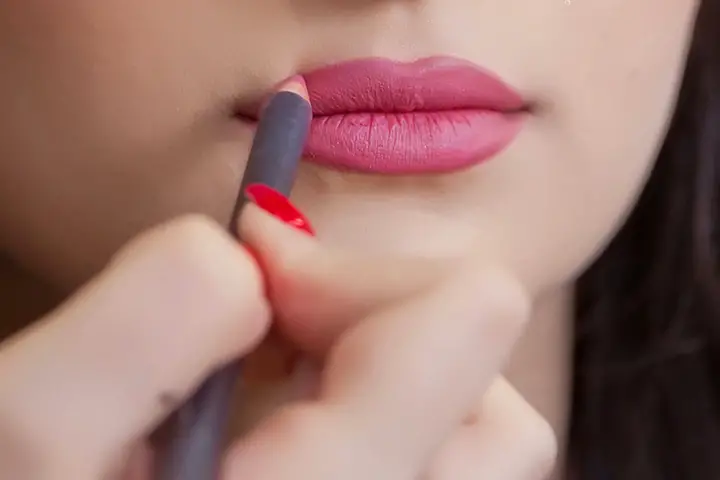 Things that you would need to get the bold color on your lips are dark red, maroon, purple or pink as per attire or overall makeup colors. You  also need the lip balm and lip gloss of neutral shade.
Start by softening the lips. Apply lip balm with your fingers. Take a lip pencil in berry or red color and outline the curves of the lips.
Use the sides of the pencil to create a smudged effect. Use a lip brush to apply the lipstick on your lips. Finish with a gloss. If darker lip shades are used, go light on the eye makeup and vice versa.
[ Read: How To Apply Lip Liner Perfectly ]
5. Contour and Shimmer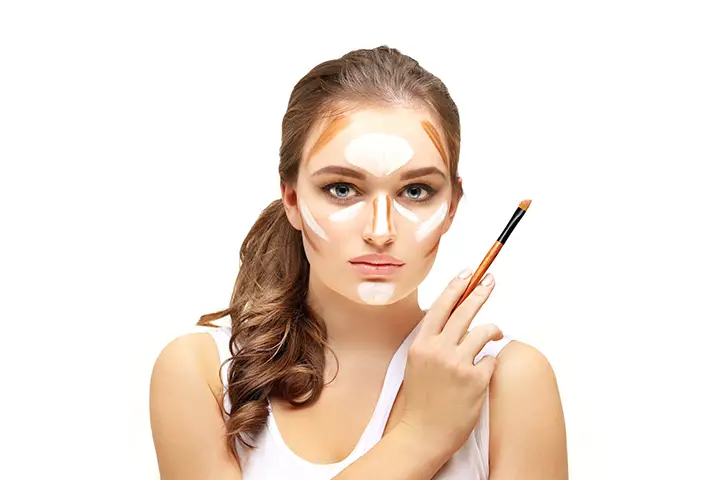 Keep the shimmer spray or shimmery face powder and a foundation two shades darker than your skin tone ready before you  start the process.
You can add contouring highlights to your face by using a darker foundation. Add to the cheekbones, forehead and use a contouring brush to highlight these areas.
Shimmer can be used on the edges of your face as well as on your cleavage; you can opt for shimmery sprays for hair which comes with a signature perfume as well.
[ Read: How to Contour for Your Face Shape ]
6. Get a Manicure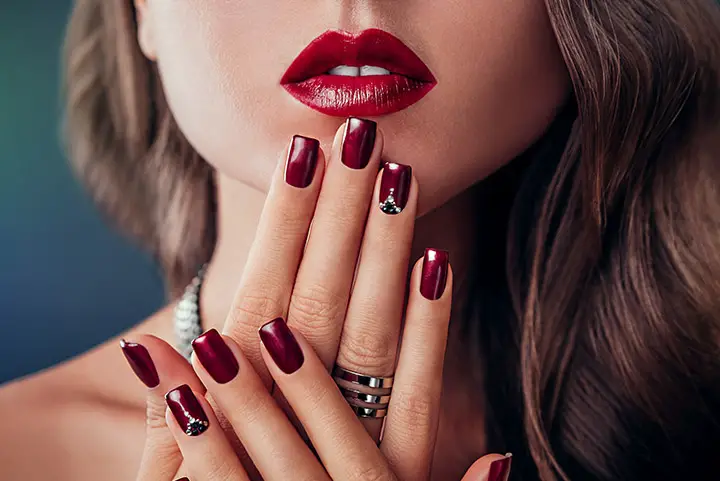 Many women are of the opinion that they need to spruce up  their face and apply the right makeup on the face just to look good for the evening parties. But, one thing they often miss out is the finger nails.
Manicure will help you to add an extra style quotient and make you look even more stunning and beautiful.
Ensure that your nails have a sophisticated look as well when you opt for dramatic evening makeup.
Soften your hands with rose water and apply a moisturizer; once that is done, trim and file your nails.
Apply dark nail polish. You can even opt for gel nails at nail salons where they are lacquered and provide a more polished look than ordinary nail polishes.
Use only two coats of nail polish and make sure that the nails are fully covered.
The above steps will help you put on a glamorous evening makeup and be prepared for a night of fun ahead.
You Might Also Like: