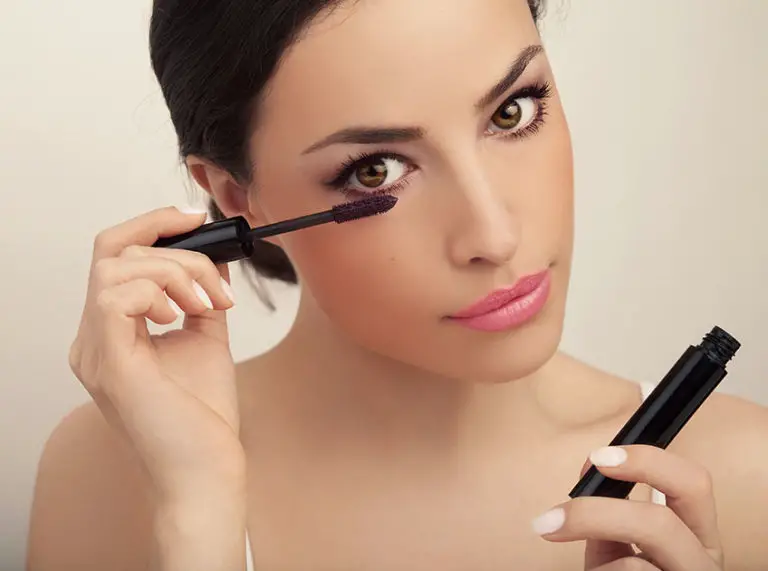 Beautiful eyelashes can enhance the overall look of the eyes. However, not everyone is blessed with lashes that are long and curvy. Sometimes even using mascara and eyelash curlers cannot give them a long-lasting lift; it is when a lash lift comes to the rescue.
Wear Mascara With A Lash Lift
What Is A Lash Lift?
Lash lift is an eyelash enhancement treatment that curls the natural lashes and lets them stay curled for long. It is perfect for those who lack time to apply for lash extensions. The results can last for up to eight weeks.
Lash lift gives a more natural look to the eyelashes. The best part is you don't have to maintain them like extensions. Another good thing is there are many options for curl sizes, and you can use any one of them as per your preference.
Now, if you think about whether you can wear mascara with a lash lift or not, the answer is YES! You can definitely enjoy mascara; however, you should know the right ways to apply it. Therefore, here we have a detailed guide regarding lash lift, ways to apply mascara over a lash lift, and tips and tricks you need to know.
How Does Lash Lift Work?
A lash lift curls the lash from the base to the tip, maximizing the full length. It uses a specific lifting solution and shield that alters the natural shape of the lashes and makes them curly.
During the entire process of lash lift, your eyes remain closed, so you don't have to worry about the solution getting into the eyes. But, make sure you get the treatment from a licensed professional to get an effective and long-lasting result. Also, a professional will know what kind of lash style will work the best for you.
Process of Lash Lift
The entire process takes around 45 to 60 minutes but transforms how your eyes appear. You have to decide the size of eyelashes you desire. Once decided, the therapist will start the process in the following steps-
The therapist will clean the area around the eyes.
A shield is applied on the eyelids, and the lashes are curled over.
A water-based adhesive tape will be used to attach and give shape.
A lifting solution will be applied to the eyelashes to mold around the shield.
Finally, a setting solution will give a set shape to the lashes.
It is a simple, less time-taking and painless way to transform your looks.
Can You Wear Mascara With A Lash Lift?
Once you have got the lash lift, your eyes will look gorgeous with curled lashes for the next two months. However, if you want to wear mascara over them, always go for water-resistant mascara and not water-proof mascara. It will ensure that the lash lift will not damage and easily last for six to eight weeks.
Water-proof mascara requires oil-based makeup remover. Once you start using such a makeup remover, it will break down the lash lift faster. Therefore, apply only water-resistant mascara with a lash lift.
At the same time, if you want your lash lift to last longer, do not let your eyes get wet after 24 hours of application. Likewise, avoid applying any eye makeup for the first 24 hours as a chemical reaction may occur.
Before applying mascara, make sure your stylist applies glaze, a keratin-based product that works perfectly for people with light-colored lashes. It will tint your lashes lightly so that mascara does not pose any harm.
How To Take Care Of A Lash Lift?
Here are some essential aftercare lash lift tips that you should follow for a better and long-lasting result. Keep these tips handy for the first 24 hours.
Do not let your lashes get wet.
Do not rub the eyes. If there is an extreme urge, do it gently.
Avoid using harsh products around the lashes and eyes.
Avoid using a steam room or sauna for a few days, as it can weaken the lift effect.
Do not apply any kind of eye makeup.
Avoid swimming underwater for a few days.
Avoid facial beauty treatments for some days.
Out of all these, keeping the eyelashes dry is one of the essential aftercare tips that you must follow. Just like after getting a hair perm, we do not make them wet for a few days; the same goes with the eyelashes.
One thing that you need to do is brush the curls of lashes so that they do not get tangled. At the same time, brushing will enhance fluffiness. Mascara wands can be used for this step.
Conclusion
Give a dramatic look to your eyes and make them dreamy with lash lift. To make them more attractive, apply water-resistant mascara and be the center of attraction.
You Might Also Like: