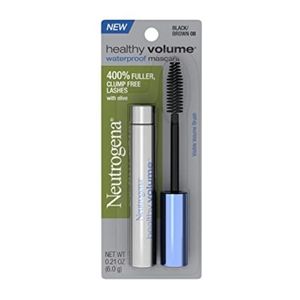 Makeup junkies who are into eye makeup know how important it is to have high-quality mascara that can give their eyelashes a lengthy and voluminous look. Mascara is one of the essential makeup products that every woman loves. Whether you are a beginner or a huge fan of eye makeup, mascara is a product you can't live without.
When we talk about high-quality mascara, we don't want to screw the mood by landing you on luxury and high-end brands like H. Couture Beauty, Charlotte Tilbury, Lancome Grandiose, KKW, etc. We understand how extravagant it looks to buy expensive mascaras from luxurious brands when we already have a lot of economical options in the store.
Therefore, today we have come up with some equally good and affordable mascara alterniatives that will fit your beauty budget and give a similar result. These similars for mascara are hand-picked, tried, and tested to ensure you get long, thick, and clamp-free lashes without digging a hole in your pocket.
Before checking them out, let's find out how the mascara works and what features you should look for while buying one.
5 Mascara Alternatives
1. CoverGirl LashBlast Clean Volume Mascara
Provides 10x the volume of bare lashes; applicator brush separates and defines for visibly longer, fuller lashes.
Smudge and clump-proof, ensuring mess-free application.
Infused with argan and marula oils and is formulated without parabens, sulfates, talc, or mineral oil to keep your eyes well-protected.
Delivers crazy length with the fluffy brush that ensures precise definition.
2. L'Oréal Paris Bambi Eye Mascara
Instant lash volumizing mascara that lifts and curls lash by lash to create an eye opening lash look.
Black velvety washable mascara formula does not clump nor flake.
Achieve voluminous eyelashes with the Wide-Eyed Brush designed to fit eye shape from inner to outer corner.
Long and short bristles separate, coat, and curl every lash and helps mascara glide on smoothly to get defined lash curling.
3. Maybelline Falsies Lash Lift Washable Mascara
Give an instant lash lift effect as it is infused with fibers that deliver dramatic volume, length, and lift for lashes.
Washable lengthening mascara comes with a double curved mascara separator brush for precise application.
Volumizing mascara formula grabs lashes at the root to lift, thicken and lengthen; No clumps, smears, or flakes, just volume and the look of longer eyelashes that lasts all day.
4. Essence Lash Princess False Lash Effect Mascara
Defines and separates lashes while achieving a bold look.
The conic shape fiber brush delivers dramatic volume and sculpted length without clumps or globs.
Does not flake, fade, or wear, making it perfect all-day, long lasting mascara.
Certified and acknowledged by PETA as a cruelty-free brand.
5. Neutrogena Healthy Volume Waterproof Mascara
Help build fuller, plumper, and beautifully conditioned lashes.
It is lash-plumping waterproof mascara coming with a super-sized volume brush that coats each lash with bold, volume-building color.
Rich waterproof formula penetrates lashes from the inside and helps plump the core of each lash.
Formulated to help provide rich color with no clumps, smudges, or flakes and offers up to 400% fuller lashes.
Mascara- Staple For The Eyelashes
If choosing the right mascara is problematic, worry not, as we will tell you the five features you should be looking for. Once you know the right last enhancing product, you can buy any mascara alterniative rather than expensive products in the category.
While some people want to boost lash volume, some look for lash extension. Whatever the case, here are the qualities that you should always look for in your mascara-
How Well Is The Brush Quality?
The brush is the most important part of any mascara, which can make or fake your lashes. It must be well-shaped and made with high-quality materials to stay comfortable on the eyes. Poorly shaped mascara will not coat lashes well. Additionally, the applicator should have a narrow tip and properly arranged bristles of different lengths to serve the best purpose. If you find a mascara with a flexible silicon brush and adjust it according to the shape of the eyes without scratching or causing irritation, go for it.
Does It Contain Eyelash Conditioning Substances?
While the function of mascara is to add length and volume to the eyelashes, it is equally important to keep the lashes well-nourished and moisturized. Therefore, choose mascara infused with nourishing ingredients like castor oil, argan oil, vitamins A and E, arginine, wheat, soy germ extracts, Baikal skullcap extract, and even silk or keratin.
Is The Formula Free From Harmful Substances?
When it is about your eyes, you should be extra cautious. Check the labels carefully to know if it contains any ingredient that can harm the eyes or hair. A good mascara features mineral pigments and natural waxes instead of synthetic coloring substances, lash-styling, or bonding components. It should be devoid of preservatives, alcohol, and heavy elements hazardous to the eyes.
What Is Mascara's Consistency?
A good mascara spreads evenly on the lashes. The formula should be lightweight, and the consistency should be velvety. Often cheaper mascaras are too watery or too thick and stain the eyes and form clumps. So pick carefully and make sure it prevents smudges and flaking.
How Long Is Wearability?
Mascara should be long-wear and waterproof so that your lashes remain unaffected by weather conditions. Always go for gentle and long-wear mascaras that do not damage your lashes.
While these features are present in high-end expensive mascaras, we have listed the best alternatives to them that are suitable for all.
You Might Also Like: