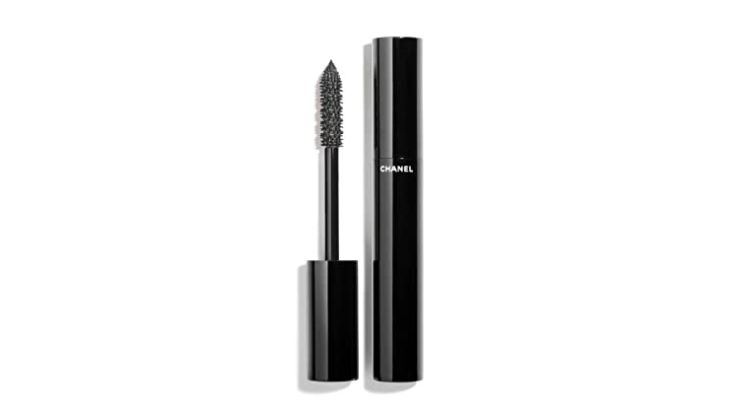 If your eyes become inflamed, itchy, red, and irritated easily by using certain eye products, it indicates you have sensitive eyes. People with sensitive eyes find it hard to use eye makeup such as kohl, eyeliner, mascara, etc., as their ingredients may trigger an allergic reaction. Likewise, people who wear eye lenses face the same issue.
It is when using mascaras made for sensitive eyes that will help. Since these mascaras are made with traditional ingredients and are specially formulated for sensitive eyes, the chances of irritation and redness are less likely.
Waterproof Mascaras
If you are searching for the best mascara for sensitive skin, check out the list below. We have selected products that are safe for sensitive eyes. Moreover, we have also considered the waterproof feature of mascara so that it doesn't slide into the eyes.
Check out the best waterproof mascara for sensitive eyes and make your eyes look big, bold, and beautiful.
7 Best Waterproof Mascaras For Sensitive Eyes
1. Tested and Approved: L'Oreal Paris Makeup Telescopic Original Lengthening Mascara
It helps enhance the lashes with an intense length
Delivers a unique lash-by-lash separation for a voluminous look
It is tested and approved by an ophthalmologist
It works well for people who wear contact lenses
The water-resistant feature allows mascara to stay for over 16 hours
What We Don't Like: It may feel slightly heavy if applied in high quantity.
[ Read: L'Oréal Paris Voluminous Lash Paradise Mascara Review ]
2. Thickens and Lengthens the Lashes: St. Mege 4D Silk Fiber Lash Mascara & Fiber 2-in-1 Set
The deep pigment of the mascara helps intensify the beauty of eyes and make them look bold and beautiful
It features a waterproof and smudge-proof formula
One application goes a long way, as it stays for over a day with no mess
Suitable for everyday wear
The presence of natural ingredients makes it hypoallergenic and suitable for sensitive eyes
What We Don't Like: The formula is a bit wet.
3. Blackest Black Shade: Maybelline New York Lash Sensational Washable Mascara
It comes with a curved tip hat that helps add volume and a bold look to the lashes
Works well for thinner side to bring volume
It consists of 10 layers of bristles
It is best to add the desired length and fanned look to the lashes
The presence of mineral-coated formula helps obtain a natural and thick look to the lashes
Easy to apply and suitable for everyday wear.
What We Don't Like: It feels scented.
4. High-end Mascara: Christian Dior Iconic High Definition Lash Curler Mascara
Delivers high definition and dimension to the lashes, giving a glamorous look
It helps lift and curl the thin lashes without clamping them
The brush features a unique oblique shape, reaching every lash easily
Aids achieving good curl and thickness
The long-lasting formula stays all through the day
The chances of flaking, smearing, or running too much are very low
What We Don't Like: You need to be a pro for its precise application.
[ Read: 10 Mistakes Need to Avoid While Using Eyelash Curler ]
5. Luxury Product: CHANEL LE Volume DE Waterproof 10 Noir New in Box
It helps attain high precision, instant volume, and intense color
The high pigment helps attain the desired length and volume with a single stroke
It features smudge-proof and waterproof properties
The infusion of provitamin B5 and Vitamin E helps strengthen the lashes and deliver antioxidant properties
The brush comes with long and short bristles for an extreme effect.
What We Don't Like: The formula may feel slightly wet.
6. Cute and Effective: Rimmel Scandaleyes Rockin' Curves Mascara
It comes with a cute heart-shaped brush, making it loved by girls a lot
It helps create big, curvy, rocking lashes effortlessly
The presence of a high-quality applicator helps reach mascara on every lash with high precision
It creates no clumps or patches.
High-quality ingredients ensure smooth application with incredible volume and curve.
What We Don't Like: It may feel slightly comfortable to use.
7. Volumizing Mascara: MILK Makeup KUSH Volumizing Mascara
It helps bring perfect dimensions to the lashes
Ensures creating fuller and healthier lashes with little strokes
The presence of intense black pigment helps get high volume and lift with little effort
The right texture helps make lashes look soft and feathery throughout the day
The criss-cross pattern of the brush helps catch and coat every lash from root to tip
It is free of paraben, silicon, alcohol, fragrance, gluten, coal tar, etc
Works well for sensitive eyes as it lacks eye-irritating ingredients
What We Don't Like: According to some users, they experience slight smudging.
Conclusion
So, if you have sensitive eyes and looking for waterproof mascaras that doesn't make their way to your eyes, these are your best bet. Get any of them and make your eyes look bold and beautiful.
You Might Also Like: