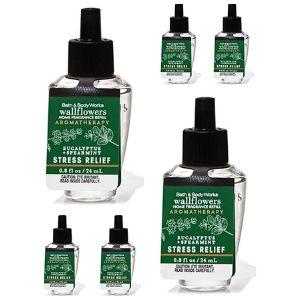 Bath & Body Works offers some amazing fragrance oils, most of which are seasonal and come and go. While you can find some fragrance oils that stay on their websites all the time, some become rare. Well, when it comes to fragrance oil, it is essential to know that they are different than essential oil not just by the name but their functionality as well.
Today we have come up with Bath And Body Works Fragrance Oil alternatives that you would equally love. The best part is they are a lot affordable than Bath And Body Works Fragrance Oils and ensure the ultimate result for whatsoever purpose you use.
Before checking the alternatives for Bath And Body Works Fragrance Oil, let us check out what makes them so popular and what their major ingredients are.

Bath & Body Works Fragrance Oil Ingredients
While essential oils are natural products extracted from different parts of plants and processed through steam distillation, solvent extraction, and expressed oils, fragrance oils are synthetic scents that are manufactured with added chemicals to enhance the aroma.
Generally, fragrance oils are used to create products like scented candles, room sprays, air fresheners, household cleaners, vaporizers, and much more. These products help to deliver a pleasant and distinctive aroma to the place where they are diffused.
Fragrance oils are also popularly known as aroma oils, aromatic oils, and flavor oils. They consist of natural essential oil blended with vegetable oil, mineral oil, or propylene glycol that acts as a carrier.
The major ingredients used in Bath And Body Works Fragrance Oils include Fragrance (Fragrance Ingredient), PPG-3 Methyl Ether(37286-64-9, Solvent), Benzyl Salicylate, Alpha-Isomethyl Ionone, BHT (128-37-0, Antioxidant), Dipropylene Glycol (25265-71-8, Solvent), Benzotriazolyl Dodecyl p-Cresol, Eugenol, and Benzyl Alcohol.
Pros
Pleasing and refreshing aroma.
Suitable for use in air fresheners, air diffusers, etc.
Made with high-quality fragrances and other ingredients.
Cons
Bath & Body Works Fragrance Oils are expensive.
Generally, they go out of stock.
5 Best Similar Bath And Body Works Fragrance Oil Products
1. Water Lily Premium Grade Fragrance Oil – Scented Oil
Premium grade fragrance oil formulated for creating your own candles, soaps, air freshener spray, skin, and hair care formulations, cleaning products, for use in home aroma diffusers, scented dryer sheets, freshen a drawer, potpourri, freshen carpets, massage/body oil, sugar scrubs, and many more.
Contains the scent of Water Lily, or Lotus, and is a mild woody tea type with top notes of bergamot, orange, lemon, and mandarin, middle notes of calla lily, cyclamen, jasmine, and rose, with a woody amber, white musky, base note.
Comes with a ribbed cap and tamper evident ring with a dropper insert for easy usage.
2. Fragrance Oil Set – Premium Grade 10 Pcs Scented Oils
Consists of a set of 10 premium scents that are vegan and come arranged in an elegant gift box.
Features zingy GRAPEFRUIT, uplifting ORANGE, warm COCONUT and VANILLA, soothing COCONUT, tropical PINEAPPLE, aromatic MANGO, vibrant PEACH, fresh APPLE, sweet GRAPE, and delicious STRAWBERRY scents.
Made with extracts from organic plants sourced from all over the world, creating sickly sweet scents, ideal for aromatherapy.
Lasts two times longer than most fragrance oils.
Highly stable and doesn't go rancid with exposure to heat, light, and oxygen.
3. Fruity Fragrance Oil
Contains a series of summer fruits aroma – coconut, strawberry, mango, pineapple, melon, apple, blood orange, blueberry, watermelon, and grape; fill your time with a fresh fragrance.
Formulated to IFRA standards, rigorous testing makes sure every scent is safe and guaranteed,
There are no fillers, additives, or paraben added; highly concentrated and never diluted.
Made to work with paraffin and soy waxes to make soap, bath bombs, lotions, perfume, body butter, and other body & hair care products.
4. Yankee Candle Home Fragrance Oil- Pink Sands Scent For Ultrasonic Aroma Diffuser
Exotic island escape in the beautiful mix of bright citrus, sweet florals, and spicy vanilla.
It can be used in fragrance oil warmer to scent a room in just minutes.
Does not contain fillers or parabens.
5. Good Essential 30ml Oils – Fruit Cereal Fragrance Oil – 1 Fluid Ounce
Premium grade fruit cereal with high-quality fragrance oil.
Bottled in a durable amber glass bottle for easy dispensing.
Suitable to use for creating perfumes, air fresheners, homemade lotions, cleaning products, aromatherapy, soap making, candle making, bath bombs, potpourri, reed diffusers, and so much more.
You Might Also Like: