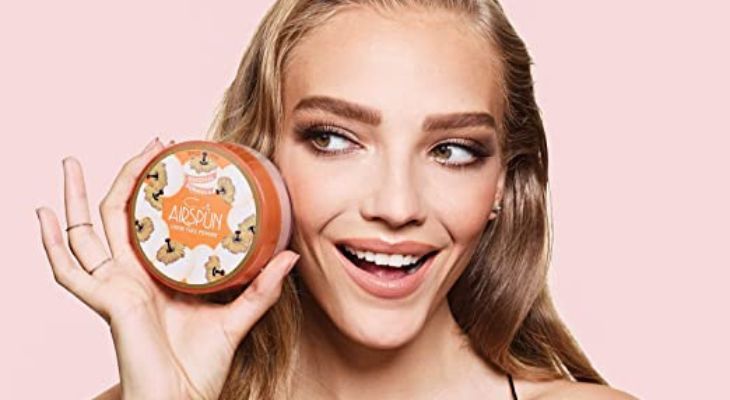 What is the use of putting on the best makeup until you don't have a quality setting powder that allows makeup to stay longer? It is when makeup setting powder comes to the rescue.
Laura Mercier Setting Powder is one of the best setting powders in the cosmetic industry, and people swear by its results. Whether you have oily skin or dry skin, Laura Mercier Setting Powder is a one-stop solution for all.
It ensures stay-all-day makeup that won't slide off your face. However, this amazing result comes at a cost, and the beauty budget doesn't allow it. Therefore, here we are with the best Laura Mercier Setting Powder similars that can help you get the same result at a lesser price.
Laura Mercier Setting Powder

Laura Mercier Setting Powder is an extremely lightweight, silky, sheer setting powder that leaves skin with a flawless finish. It is a non-dusty, non-drying translucent powder that helps set makeup perfectly.
It is infused with the finest French "cashmere talc" that ensures an unblemished look. Moreover, the presence of unique light-reflecting ingredients creates a soft-focus appearance. It helps in smoothing the fine lines and imperfections, making you party-ready all the time.
Furthermore, it stays natural on the skin and works well on all skin tones. If you want to add a velvety finish to any makeup or want a bit of cover and coverage, nothing works better than Laura Mercier Setting Powder.
Since everything about Laura Mercier's Setting Powder is awesome, the only drawback is its high prices, those restraint makeup addicts. If you are one of them, fret not, as we have come up with the best similars for Laura Mercier Setting Powder.
Pros
Suitable for all skin types
Gives a flawless finish and ensures makeup stays all through the day
Easy to apply and sets in no time
Cons
It is an expensive product
Multiple alterniatives of Laura Mercier Setting Powder are available online
5 Laura Mercier Setting Powder Alternatives
1. Coty Airspun Face Powder, Translucent Extra Coverage

Considered the closest similar to Laura Mercier Setting Powder, Coty Airspum Face Powder costs less than $10. It has everything that can make you happy- from quality to price.
This fine powder doesn't settle into the lines and crease. In fact, the translucent powder disappears into every skin tone. It also helps cover zits, evens skin tone, and sops up oil to deliver flawless coverage all day long.
Helps to minimize the appearance of wrinkles, fine lines, acne, scars & other blemishes, giving your facial skin a smoother, softer look.
Dual benefits- can be used to smooth & soften the appearance of the skin as a foundation coverage or on top of your makeup as a setting powder for a flawless, smooth look.
It is long-lasting & helps give full coverage that feels lightweight enough to wear all day.
Helps conceal and reduce the look of rough skin, fine lines, wrinkles, and skin blemishes & help correct uneven skin tones.
[ Read: How To Get Rid of Acne Scabs ]
2. Sacha BUTTERCUP NO COLOR Powder

Irrespective of skin tone, the Sacha BUTTERCUP NO COLOR Powder stays invisible on all skin, giving a flawless finish. This powder can sop up oil and easily adjust to your body temperature.
The microfine powder leaves an incredibly smooth surface that keeps your liquid makeup in place all day long. The best part is it doesn't cast a white sheen and is completely invisible in flash photography.
It always makes you picture-ready as it eliminates makeup flashbacks in bright lighting, selfies, and photos.
Use to set the foundation and minimize color transfer onto the mask.
It is ultra-sheer, smoothes imperfections, and blurs fine lines, pores, and wrinkles.
It eliminates shine and keeps makeup in place for hours.
3. NYX PROFESSIONAL MAKEUP Mineral Matte Finishing Powder, Loose Setting Powder

NYX loose setting powder is a pore-hiding powder that sets makeup beautifully and keeps shine at bay for hours. The hint of color is slight, leaving a translucent effect once dusted over the skin.
Provides just a hint of coverage as it sets your makeup, giving your skin a radiant finish throughout the day.
Ideal for light and natural makeup looks, giving a truly flawless finish.
A hint of color provides enough coverage to be worn over makeup or on bare, moisturized skin.
All the makeup from NYX is certified and acknowledged by PETA as a cruelty-free brand.
4. Maybelline Fit Me Loose Finishing Powder

Maybelline has revolutionized the makeup industry by offering a plethora of high-quality products, and their setting powder is one of them. Maybelline Fit Me Loose Finishing Powder delivers astonishing results that have made it the cult favourite of many.
It is a mineral-based formula designed to help control shine and smooth skin texture with a hint of color.
Provides coverage for a wide array of skin tones- from Ivory to Mocha, giving control shine for flawless, natural-looking skin.
Made with skin-friendly ingredients to keep skin healthy and supple.
[ Read: How to Get Healthy Skin Naturally at Home ]
5. RCMA The "Original" No Color Powder

It is a no pigment, no perfume flawless finish formula, suitable for everyday makeup. Just like Laura Mercier setting powder, it is a translucent powder, even on darker skin tones. It works amazingly on people with dry skin tones.
It is a finely milled translucent powder that helps in hiding pores.
It does not leave a white cast, and there is no flashback.
Great for everyday wear.
You Might Also Like: