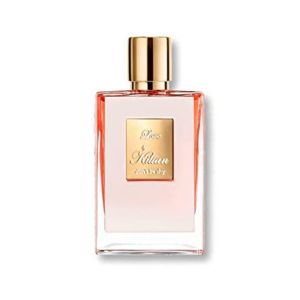 When we talk about some heavenly scents of Rhianna, nothing comes to mind, but Love Don't Be Shy by Kilian. This amazingly sweet fragrance is one of the most sought-after scents of all time; however, the hefty price tag is its downside.
To afford something like Love Don't Be Shy by Kilian, which comes in $240+ for a 50 ml bottle, you need to have a bank balance like Rhianna. Luckily, we have some great and pretty close Kilian Love Don't Be Shy alterniatives that will give gourmand experience at a fraction of the price.
Kilian Love Don'T Be Shy
Before checking them, let's find out what Kilian Love Don't Be Shy is about and the reasons behind its high price and popularity.

5 Kilian Love Don't Be Shy Alternatives
1. Dolce & Gabbana Pour Femme
Pour Femme from Dolce & Gabbana can be called the closest similar to Kilian Love Don't Be Shy as the smell resembles strongly. Although the makeup of the scent is not close to the real thing, there are enough similarities to make it pretty close. The complex smell with the unique composition makes it suitable for romantic wear.
The feminine fragrance features a blend of vanilla, basil, orange flowers, tangerine, carnation, and marigold
Orange blossom and jasmine feature prominently as middle notes.
Base notes feature vanilla that makes it smell similar to Kilian Love Don't Be Shy.
Lasts a long time and features a complex composition.
2. MANCERA Eau de Parfum Spray, Velvet Vanilla
While Love Don't Be Shy by Kilian gives romantic and innocent vibes, Velvet Vanilla from Mancera is no exception. Even though the perfume is completely different, it screams eccentricity and vibrancy, making it smell a lot like the real thing. The composition is slightly more complex and will not work for those who want a simple fragrance.
The opening has pepper and citrus accord with add-ons like cloves, pear, and blackcurrant.
Rose, jasmine, vanilla, and musk take the middle notes.
Long-lasting fragrance with a great projection that goes miles.
3. Sweet Redemption By Kilina
For all those who can't have any fragrance other than from the House of Kilian, we have Sweet Redemption, which could be your go-to scent. Even though you have to pay a high price for this fragrance but it will be worth every penny as it is long-lasting and certainly worth the investment. It is a good option if you want a break from Love Don't Be Shy.
Ideal for fans of the amber floral fragrance as it consists of the sweetness of African orange flowers that give a similar vibe to the orange blossom of the original.
Strong vanilla accords at the base make it closer to Love Don't Be Shy with a much deeper vibe.
The presence of myrrh and incense makes this perfume mysterious-smelling and perfect for special days.
4. Viktor & Rolf Flower Bomb Nectar Intense For Women Eau De Parfum
Looking for a similar vibe as Love Don't Be Shy but with a slight twist? Viktor & Rolf Flower Bomb Nectar Intense could be the best option. With oriental floral notes similar to that of Kilian's fragrance, it becomes a signature scent to enjoy.
Consists of a blend of bergamot, green tea, samba jasmine, rose, freesia, orchid, musk, and patchouli.
Middle notes comprise floral notes like orange blossom and jasmine.
Base notes are the same as of Love Don't Be Shy by Kilian.
The presence of sweet vanilla accords accompanied by tonka bean and benzoin makes it an excellent choice for winters.
5. PARFUMS de MARLY Oriana
What Kilian Love Don't Be Shy Is About
Kilian Love Don't Be Shy, popularly known as Love, is a distinctly sweet gourmand scent from Kilian, the luxury fragrance house. The house is popular for producing some exotic and high-end luxurious perfumes, and Kilian Love Don't Be Shy is no exception.
With its long wearability, beautiful projection, and perfect aroma that does not overpower, Kilian Love Don't Be Shy has become an adorable scent of all time. No wonder the day when world-famous popstar Rhianna told the media that Kilian Love Don't Be Shy is her favorite scent, fragrance lovers are running to get their hands on a bottle.
What makes Kilian Love Don't Be Shy so pleasing are the zestiness of bergamot, a spark of sweet neroli, and a slightly spicy accord of pepper and coriander. The scent also reveals orange blossom, jasmine, honeysuckle, iris, and rose, becoming a little closer to the floral fans. While these are top and middle notes, it is the base note that gives Kilian Love Don't Be Shy its real character.
Base notes consist of sweet notes of sugar, vanilla, and caramel that sit alongside musk, civet, and labdanum. This unique combination brings a sweet floral aroma with a hint of elegance and classiness to the personality.
Even though Kilian Love Don't Be Shy is unique in its own ways, we have hand-picked equally great similars for Kilian Love Don't Be Shy that you would love to buy at a much lesser price.
The best bargain similar for Kilian Love Don't Be Shy is PARFUMS de MARLY Oriana. With a high-end niche brand, this scent could be your go-to scent for casual wear. Available at a lesser price and fulfilling similar vibes, it could be the best choice.
Super sweet gourmand blend with a beautifully uplifting head filled with citrus accords.
Middle notes are burst with florals, including an orange blossom that gives it the character of the real thing.
The base note consists of marshmallow, whipped cream, and musk, making it an incredible scent of all time.
A mille-feuille of flaky sweetness, softness, and sensuality.