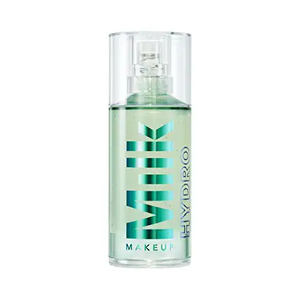 With a cult following all over the world, Milk Makeup is one of those brands that need no introduction. It is known for being a fun, versatile, and incredibly easy line of skincare and makeup products.
While everything about Milk Makeup is nice and clean, the price of its products is not as appealing to mainstream customers. Due to this, the search for Milk Makeup alterniatives never ceases.
If you are looking for some good alternatives to Milk Makeup, you are at the right place. Here, we have an elaborative list of some of the best Milk Makeup products and their similars to help you stay within your beauty budget and enjoy a flawless look at a lesser price.
Milk Makeup
Before we get into the Milk Makeup alterniatives section, let's find out a little more about Milk Makeup and why this brand is so amazing and popular.
Ingredients
We can't deny how precious Milk Makeup products are. It is one most aesthetically pleasing beauty brands in the makeup industry. Boasting being a vegan, clean, and cruelty-free beauty brand, Milk Makeup is iconic in its own special ways.
Besides, clean formulas, visible results, and sheer natural washes of color add to the appeal even more. At the same time, it is 100% vegan, cruelty-free, and paraben-free and offers a plethora of products with skincare benefits.
From fuss-free application to stick formulations, every product speaks highly of itself. At the same time, its products are infused with natural ingredients. From cannabis Sativa seed oil-infused mascara and roll-on body oil to high-shine lip glosses and vegan skincare, it has everything you are looking for.
According to the founder of this beauty brand, their products include marshmallow extract, hemp-derived cannabis Sativa seed oil, and blue agave- everything that makes the skin more nourished and hydrated.
Even though there are plenty of reasons that make this brand impressive and remarkable, the only downside- is the high price tag restrains people from splurging into it. It is when Milk Makeup alterniatives come in handy.
The alterniatives we will discuss are similar to the real thing, come at an affordable price, and are the same or better performing. At the same time, the alterniatives are easily accessible too.
Check out the five best Milk makeup products and their similars.
5 Milk Makeup Alternatives
1. NYX Professional Makeup 'Bare With Me' Hydrating Jelly Primer for Milk Makeup Hydro Grip Primer
If we talk about one of the most loved products of Milk Makeup, the name Hydro Grip Primer comes first. Being an award-winning, invisible makeup primer, it features a 94% natural gel formula that creates a surface between your skin and foundation and smoothens the skin. It ensures that your makeup will stay throughout the day without any touch-ups.
Even though it looks tempting, the price is not; therefore, the alterniatives from NYX is here.
It features a touchable, jelly-like texture that creates a moisturized, matte-finished barrier for a smooth makeup application.
You can also wear it alone as a light hydrator.
It is a water-based gripping primer infused with cucumber and aloe extracts that help achieve an even-toned no makeup look.
It leaves the skin feeling fresh, hydrated, and ready.
2. e.l.f, Monochromatic Multi Stick for Milk Makeup Lip and Cheek
Milk Makeup Lip and Cheek product is suitable for lips and cheeks and can be used either as a blush or as a lip tint. The best thing about it is the super hydrating formula that creates a beautiful natural effect.
Since the price of Milk Makeup Lip and Cheek is high, we have an inexpensive alternative from e.l.f.
It is a shimmery, luxuriously blendable cream-to-powder stick that can be used as your eyeshadow, lipstick, and blush for a cohesive monochromatic look.
It has a creamy and lightweight texture that blends effortlessly and is easy to use on the go.
Adds a shimmery, sparkling glow to the face.
This product is 100% vegan and cruelty-free and 100% free from phthalates, parabens, nonylphenol, ethoxylates, triclosan, triclocarban, and hydroquinone.
3. Covergirl Lash Blast Volume Mascara, Very Black for Milk Makeup KUSH Mascara
Milk Makeup KUSH Mascara is worn and loved by all makeup fanatics around the world. Being mega volume mascara, this product delivers super thick, full, badass lashes from root to tip. However, it looks a little pricey, and since many alternatives are already on the market, choosing them would be a wise decision.
Covergirl Last Blast Volume Mascara is a great Make Makeup alterniative for KUSH Mascara.
Designed to max out every lash, creating ten times more volume instantly.
A blast of fullness and length is ensured with it.
It comes in 4 different shades and helps to deliver bold and beautiful lashes.
Certified by Cruelty-Free International, meaning they are never tested on animals
4. e.l.f, Hydrating Camo Concealer for Milk Makeup Flex Concelear
Milk Makeup Flex Concealer is an amazing medium-to-full-coverage concealer that covers, calms, and flexes without creasing or cracking. Unfortunately, the high price is not so impressive; therefore, e.l.f Hydrating Camo Concealer is a good option.
It is a high-coverage, long-wearing, full-coverage concealer, perfect for hiding those pesky spots and under-eye circles.
It gives a boost of hydration for a satin finish that doesn't flake.
It conceals, corrects, covers, hydrates, highlights, and delivers a satin finish to the face.
Available in 23 shades and is 100% free from Phthalates, Parabens, Nonylphenol, Ethoxylates, Triclosan, Triclocarban, and Hydroquinone.
5. NYX Professional Makeup Strobe of Genius Holographic Stick for Milk Makeup Holographic Stick
Milk Makeup's holographic highlighter is infused with meteorite powder and moisturizing ingredients for a prismatic shine on cheeks, lips, and eyes. Since the price is more, you can pick NYX Strobe of Genius Holographic Stick for a similar result.
It is packed with ultra-fine holographic pearls and is a beyond creamy highlighter cream stick that looks insanely luminous.
You can create strobing looks by layering and blending these creamy, pearl-packed highlighter sticks over the
high points of the face for an impossibly iridescent strobing makeup look.
NYX is certified and acknowledged by PETA as a cruelty-free brand.
You Might Also Like: