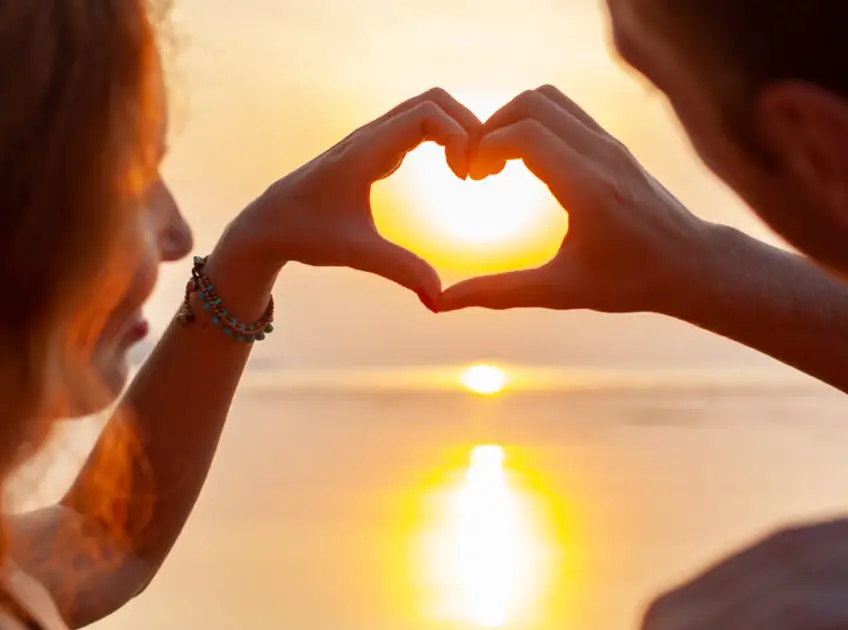 Writing a birthday paragraph for boyfriend and making him feel special will never go out of style. A boyfriend holds a special place in their partner's heart, and his birthday is the best occasion to express your feelings and show him that he means the world to you. So if you want to send some beautiful birthday paragraphs to your boyfriend and make him feel special, we have got your back. Delve into this post for some birthday paragraphs to write to your boyfriend.
25 Birthday Paragraphs For Boyfriend
If you want to surprise your boyfriend with birthday paragraphs on his big day, you can use these wishes to show how much you love him.
1. I recall you proposing to me as we walked together along the gorgeous sun-soaked sandy beach. We wrapped our arms around each other like leisurely ocean laps the shore. Our kisses haven't ceased, like the never-ending waves crashing the coast. I'd like to be with you till we're wrinkled and old. Happy birthday, my sweetheart.
2. It's time to put on that beautiful gown you bought for me, reserve a table at our favorite restaurant, and order a bottle of sparkling champagne. I want to drape the blanket around us and lay next to you, skin to skin. Let us all work together to raise our spirits. Cheers, my lovely birthday boy.
3. You love me for who I am, just as the moon loves the stars. Tov me, you're like a dream. You came my way and illuminated my days with your wonderful smile. Your birthday simply emphasizes how much I value what we have in common. Happy birthday, my cutest boyfriend!
4. When I think of all the happiness I've known in my life, I realize that without you and your love, so many wonderful things might never have come to me. Your smile still blows me away, and your presence takes my breath away. On your birthday, I'll make a wish for you and send it to heaven, hoping that it will come true.
5. My dearest love, I had never felt this way before meeting you. Just thinking about you makes my heart skip a beat. When I speak, the blush on your cheek tells me you're mine. You arouse such longing in my yearning heart. Every kiss you offer ignites my spirit. Those embraces you gave me are still fresh in my mind. Happy birthday, my cookie kiss!
6. I remember those lovely days we spent together on the beach; I can still see both of us playing in the sea and kissing behind the mighty rocks. I will never forget those memories as I treasure them. I'd like to kiss you under a million stars and rest your head on my pounding heart. Happy birthday, my stud muffin.
7. I'd like you to know that our time together has been the best experience of my life. Your birthday commemorates our first kiss. Let's have a pleasant evening on the couch with a wonderful movie, just the two of us. Happy birthday, my darling!
8. Your birthday is great, a day when I can tell you how lovely and sincere you are. I am in awe of your resilience, tenacity, and perseverance to accomplish the goals you have set for yourself. So, my friend, it's time to break the ceiling and have some fun. Happy birthday, lovey.
9. I'd like to have you with me when I'm older. My lonely evenings have all come to an end. Every morning, I think of you, and every night, I dream of you. I'm never lonely while you're around, darling. How about breakfast in the bed and a kiss on your head? Happy birthday, lover boy!!
10. In my dreams, I see and feel you every night. Tonight, let the music flow from your beloved Beatles to The Rolling Stones. Let's sway to a jazzy tune or get down to rock 'n' roll as we raise a toast to your birthday with wine and a candlelit meal under a silvery moon. What plans, buddy?
11. You are my priceless pearl. You look after me when I need you the most. I will fondly treasure every moment I spent with you. You are the one with whom I want to have children because I know you will be a great father. Happy birthday, little one.
12. I would not be the person I am today if it wasn't for you. Thank you for being my lover, a role model, and my sounding board. You are the best, and I wish you a birthday that is as memorable as you are. My boy, happy birthday.
13. When things went rough, you were always there for me. With you in my life, I can always overcome any hurdle that comes my way. I hope you maintain that smile the whole time. Darling, happy birthday, and thank you for being the best boyfriend ever!
14. I knew you were the one the instant I saw you. Every moment we've spent together has been memorable. I feel warm and nice in your embrace. I'm looking forward to making many more memories in the coming years. Sweetheart, happy birthday.
15. Your birthday reflects another wonderful year of our lives together, and I couldn't be happier. You're always around me with a warm smile, and nothing makes me happier than that. We can achieve anything if we work together. Happy birthday, sweetheart.
16. I'm aware that sometimes people make promises that they can't keep. This is a promise to you, a pledge to your heart, that I will always keep your heart safe, right next to mine.
Please return soon and let me experience your tender touch and love. Happy birthday, my sweetheart.
17. Every day, I am inspired by your fortitude, perseverance, and courage. Here's to another year of life lessons that will be invaluable. Our petty arguments have only pushed us closer. Your friendship is most valuable to me. Enjoy your cake, Happy birthday, babe.
18. We may be thousands of miles apart, but I feel so close to you. Being in love is a wondrous feeling. It gives me hope that I can achieve anything with you by my side. Your love has propelled me into the sky. Nobody can ever separate us now, Happy birthday, sweetheart.
19. I'll set the stage for two at the stroke of midnight and let my words enchant your heart. Although everybody's heartbeats sound special, you and I can make a wonderful love song. I wish I could hug you tight because I need your warmth. Happy birthday, dear.
20. You've had me smiling since the first time I saw you and spoke with you. My heart started pounding for you the first time we spoke on the phone. All I can say is that I love you. Would you like to be my Romeo? Sweetie, happy birthday.
21. When I woke up this morning, you were the first thing that came to mind. I saw your bright smile and felt your warmth and the tenderness of your kiss that I so long for, Happy birthday, my darling.
22. You have become an inseparable part of my life in every manner. In times of need, you are my buddy and confidante. My heart belongs to you, you're my shining beacon, and you're the one I see in my dreams every night.
23. Your presence fills my heart with thankfulness, makes my existence more meaningful. I want you to know that I consider myself fortunate to have you. Thank you for touching my life. I will always love you. Happy birthday.
24. I am fascinated by the strength you display every day, no matter what is thrown at you. You are my entire world. I could make a cushion out of muffins, and it would be as soft as your lips. My love, are you willing to make it last forever? Happy birthday, Rockstar!
25. When I close my eyes, I saw your face with a gorgeous smile and cheerful laughter. You've turned into a rock in my life, something solid and secure on which I can completely rely. I'll be eternally grateful knowing you're by my side. Happy birthday, my adorable guy!
Birthdays are wonderful occasions to express how much you love and appreciate your boyfriend. These heartwarming birthday paragraphs for a boyfriend help you show your love and affection for him. If you want to send a birthday paragraph for your boyfriend, these paragraphs will provide you with the inspiration you need to make him happy and put a bright smile on his face.
Image Credit: freepik
You Might Also Like: