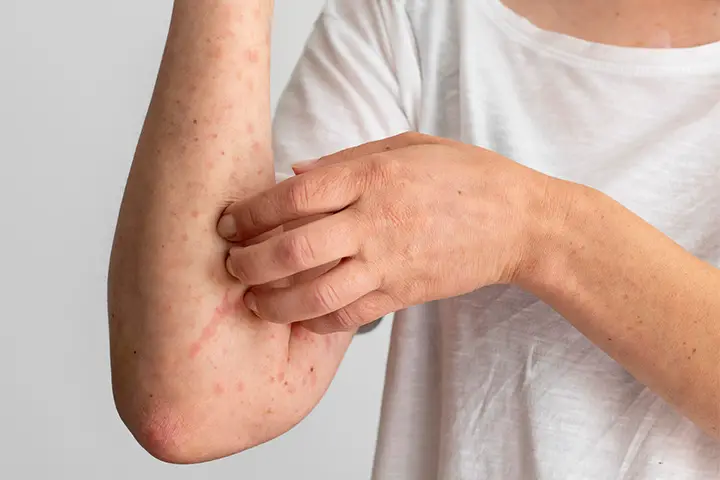 Dealing with psoriasis is pretty tough, especially during the flare-ups. This autoimmune condition makes your skin develop itchy red patches. This chronic condition has a tremendous impact on your quality of life. But thankfully, it can be managed. Apart from topical treatments and medicines prescribed by the doctor to avoid the flare-ups, you can manage the symptoms with essential oils. These oils are often used as alternative therapies for treating many skin conditions, including psoriasis.
5 Essential Oils for Psoriasis
Here's a list of essential oils that can help you manage the psoriasis symptoms.
1. Tea Tree oil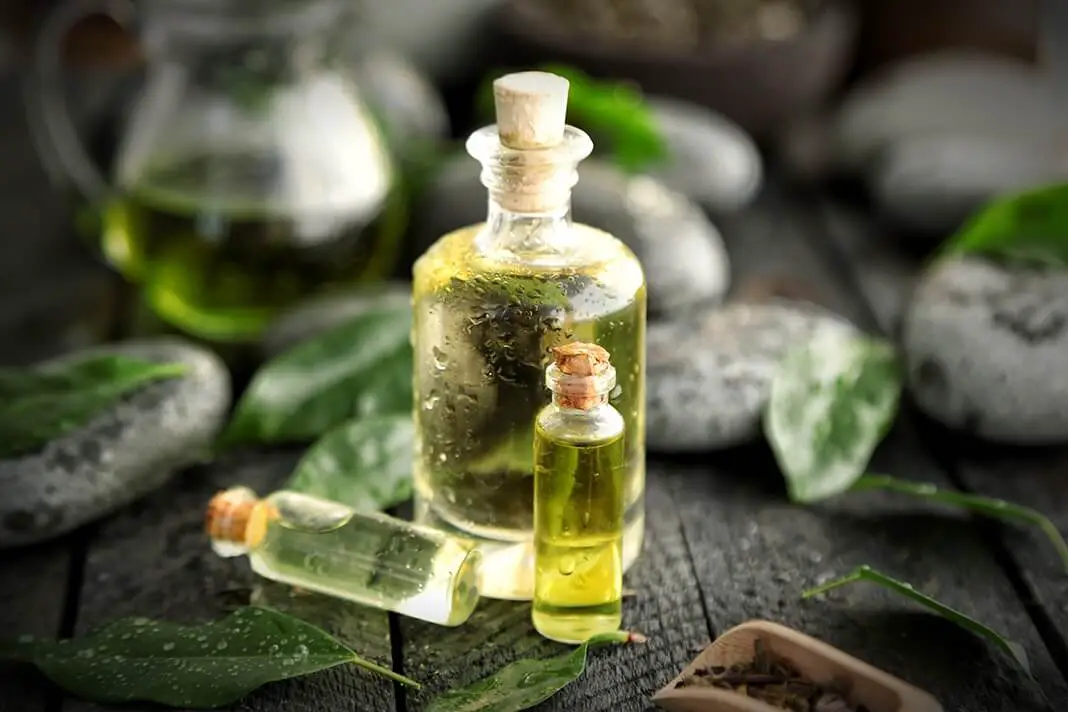 This is a popular choice for treating a number of skin issues, such as infections, inflammation, and acne. Tea tree oil is known for its anti-inflammatory and antimicrobial properties. According to a study published in Skin Pharmacology and Physiology, tea tree oil contains terpinen-4-ol, which is very effective in calming psoriasis.
[ Recommended: How to Treat Psoriasis with Coconut Oil ]
2. Clary Sage Essential oil
This oil is commonly used to help regulate the menstrual cycle, balance hormones, and relieve menstrual cramps due to its mild sedative and anti-depressant effect. However, clary sage oil is also used as a topical treatment for psoriasis and other skin and hair–related issues because of its antioxidant and antimicrobial properties.
3. Black Cumin Seed Essential Oil
For centuries, black cumin seed oil has been used for treating health ailments as it is loaded with anti-inflammatory, antiasthmatic, antimicrobial, antiparasitic, and anticancer properties. It is used in traditional medicine for healing psoriasis, easing the pain, and preventing further eruption of the red patches. An experiment conducted on mice found this oil to be pretty effective in managing psoriasis.
4. Lavender Essential oil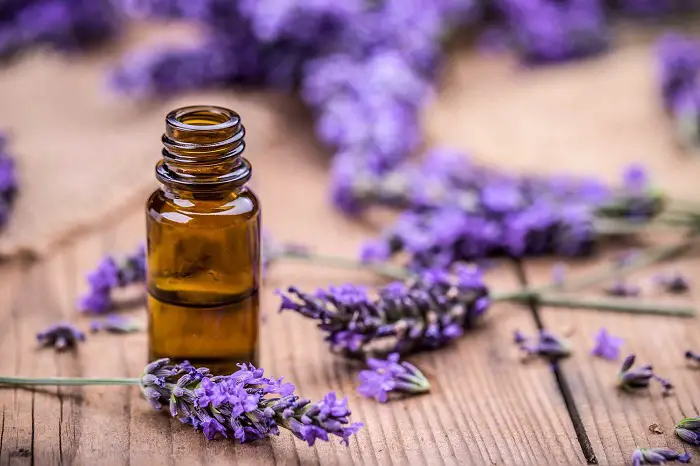 Lavender oil not only calms your stressed mind, but it also heals your skin. It has antiseptic and healing properties that fight acne and soothe eczema and irritated skin. A study involving 14-15 subjects suffering from moderate to severe psoriasis found that treating the lesions with lavender oil helped in improving the symptoms.
[ Read: How Does Aloe Vera Help Treat Psoriasis ]
5. Bergamot Essential oil
This essential oil is generally used as a calming aromatherapy oil and is extremely good for oily skin. Bergamot essential oil has found a place in folk medicine and is usually used for curing urinary tract and respiratory infections and skin and mouth related issues. As per the European Medicines Agency, bergamot essential oil helps in healing the symptoms of psoriasis (mild to moderate levels) and calms dry and peeling skin.
How Do You Mix Essential oils for Psoriasis?
To use the essential oils, mix them with carrier oils, such as jojoba, sweet almond, carrot, and borage oils, and then apply to the affected area. Do not use an essential oil without diluting it. For diluting it with carrier oils, follow these guidelines:
2.5% Dilution: Mix 15 drops of essential oil per 2 tablespoons of carrier oil.
3% Dilution: Mix 20 drops of essential oil per 2 tablespoons of carrier oil.
10% Dilution: Mix 60 drops of essential oil per 2 tablespoons of carrier oil.
Mix the essential oil with the carrier oil and then massage the blend on the affected area. Leave it on overnight or for as long as possible. Repeat the treatment regularly until the symptoms are gone.
Points To Remember Before Using Essential oils
Essential oils are extremely concentrated and may induce reactions. Never use them undiluted.
Always do a patch test before using any essential oil. Apply a bit of oil on your wrist and cover the area with a bandage or apply a drop behind your earlobe. Leave it on overnight and observe how your skin reacts to it. If it doesn't irritate your skin, go ahead and use it.
It's not unusual to be allergic to essential oils. Always do an allergy test to confirm that you are not allergic to any essential oil.
Talk to your doctor before using an alternative therapy and essential oils for psoriasis. If you are taking medications and applying ointments for psoriasis, consult your doctor so that the alternative therapy and essential oil doesn't interfere with the treatment results.
Remember, essential oils are not recommended as a primary treatment option for psoriasis. You can use essential oils as a complementary part of the treatment process and soothe the symptoms at home naturally. Also, follow a healthy diet and reduce stress levels to minimize the symptoms.
Recommended Topics: