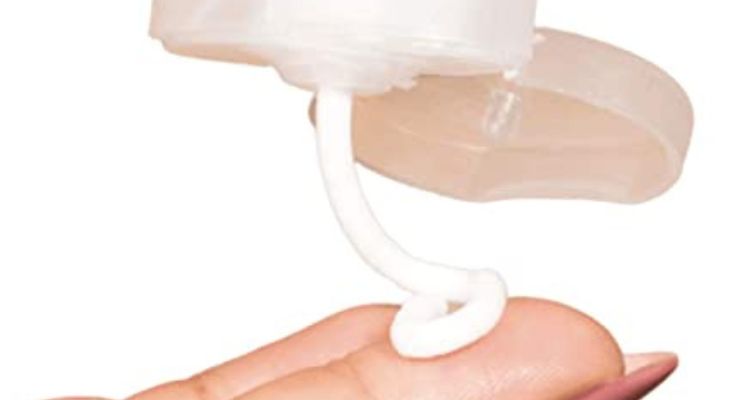 Urea is also called carbamide. It is a peeling or keratolytic agent infused in many skincare products. The major benefit of keratolytic agents is they help soften and slough off the outer layer of dead skin cells, revealing the fresh skin underneath.
People with certain skin conditions like psoriasis are often recommended to use urea creams to curb the issue. Apart from addressing psoriasis, urea cream also effectively manages the feet's skin. It reduces skin irritation and skin inflammation and removes dead skin cells. Since it is a sloughing agent, it enables the skin to absorb topical medications easily.
Urea Creams
Moreover, urea is a moisturizing humectant and can manage different skin conditions. If your feet' skin seems dry, rough, and uneven, the best urea cream for feet will help. We have curated the best creams infused with urea to make feet's skin soft and supple.
Check them out!
7 Best Urea Creams For Feet
1. Fragrance-Free: CeraVe Psoriasis Moisturizing Cream
It is suitable for psoriasis with scaly, red, dry, flaky skin
The key ingredients are urea, salicylic acid, lactic acid, ceramides, niacinamide
It stays gentle on the skin and helps calm the psoriasis symptoms
It provides moisture to the skin's outer layer
Recognized by the National Psoriasis Foundation
What We Don't Like: According to some users, the cream spilled during shipment. So, there're shipment issues.
2. Best for Dry Skin: Eucerin Urea Repair PLUS 30% Urea Cream
It is a fragrance-free cream with 30% urea and ceramides
Works well for all skin types, including extremely rough, dry, and scaly skin
It contains a high dose of urea, thus helping with the thick skin on hands and feet
Safe for skin conditions such as keratosis pilaris and psoriasis
The presence of ceramides helps moisturize the skin
What We Don't Like: It is not suitable for the face and other delicate body areas.
[ Read: 7 Best Hand Creams For Men ]
3. Lightweight and Effective: Clinique Dramatically Different Moisturizing Lotion
The key ingredients are mineral oil, glycerin, urea
The presence of mineral oil and glycerin helps retain moisture
It is suitable for dry skin, normal skin, combination skin
It helps moisturize the thick skin of feet and makes them soft and supple
Free of ingredients like synthetic fragrance, parabens, sulfates, denatured alcohol, SLS, SLES
It is a fast-absorbing cream that is light in weight and smooth in texture
It is non-greasy and stays comfortable on the skin
What We Don't Like: It has dyes that may not suit all skin types.
4. Noncomedogenic and Effective: Cetaphil Daily Smoothing Moisturizer for Rough & Bumpy Skin
It is a fragrance-free and mineral oil-free cream
Works well for all skin types and is best for rough, bumpy, red, dry, and sensitive skin
It consists of 20% urea and glycerine
It helps moisturize the skin and keep it soft and supple
Due to its noncomedogenic feature, it doesn't clog pores
It is a good choice for extremely dry skin on the body and feet
Effectively reduces dryness and significantly stops the itch
It strengthens the skin's natural moisture barrier and deeply hydrates the skin
What We Don't Like: It is not suitable for facial use.
5. Effective and Affordable: Gold Bond Ultimate Healing Foot Cream
It is suitable for dry, rough, cracked heels
The key ingredients in the cream are urea, aloe vera, vitamins A, C, and E
It is free of gluten and dye and available at a budget-friendly price
Due to its soothing and hydrating properties, it is ideal for feet and elbows
Even though the consistency is thick, it absorbs quickly
It is lightly scented
What We Don't Like: Since it has a light scent, people with sensitive skin need to perform a patch test to overrule to chances of allergies.
[ Read: 7 Best CBD Creams for Restless Leg ]
6. Vegan and Cruelty-free: The Ordinary Natural Moisturizing Factors + HA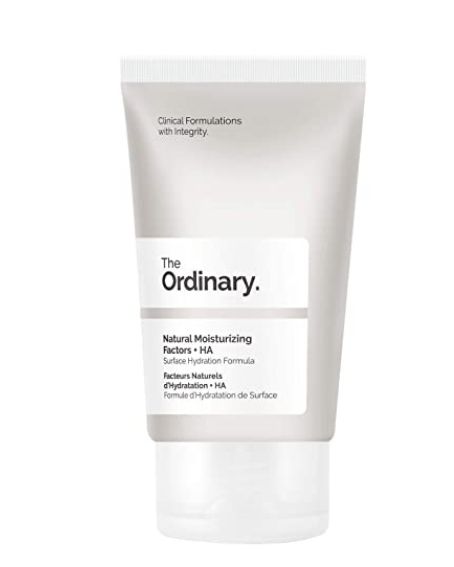 The key ingredients are urea, hyaluronic acid, and ceramides
It works well on all skin types and more on dry, sensitive, and normal skin
It is free of alcohol, silicones, oils, nuts, and gluten, making it suitable for sensitive skin
The non-greasy texture feels smooth on the skin
The presence of hyaluronic acid, ceramides, and plant-derived moisturizing sugars makes it highly effective
What We Don't Like: It has a too thick texture.
7. Best for Rough Skin: PurOrganica Urea 40 Percent Foot Cream
It contains 40% urea.
It helps smooths rough skin and kills the fungus responsible for athlete's foot
Also, it contains nourishing botanical oils, tea tree oil, and soothing aloe vera.
Tea tree oil imparts anti-bacterial benefits to the cream.
What We Don't Like: It may feel slightly heavy.
Conclusion
So, these are some of the best urea creams for feet. If you are dealing with roughness and dryness in your feet, it's time to start using any of these urea creams to say goodbye forever.
You Might Also Like: