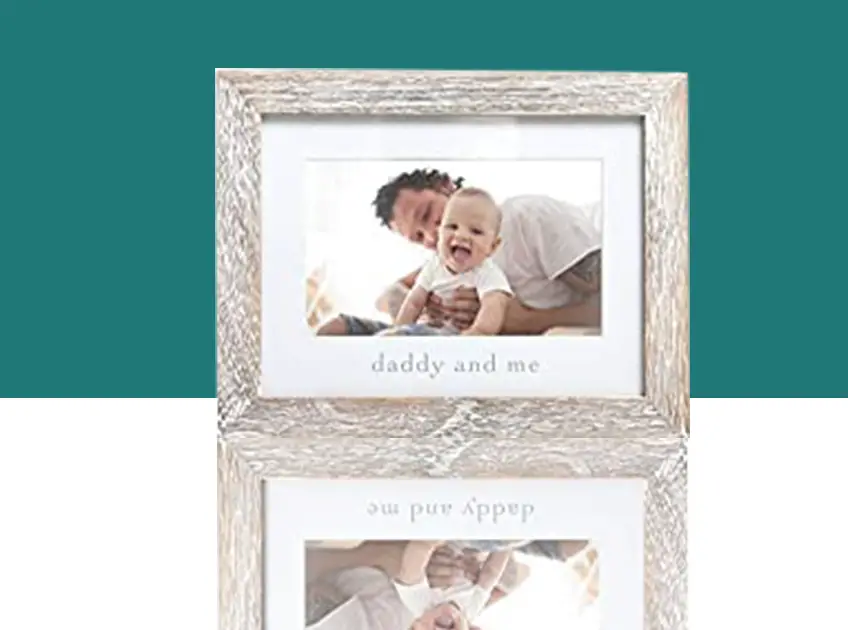 Newborn babies and mothers are always in focus, but new dads also deserve some attention, considering parenthood changed their world too. It is a steep learning curve for them, and they get overwhelmed with all that is expected of them. The stress and sleepless nights that they experience should be acknowledged, and their efforts appreciated.
A thoughtful gift that will either make their life more comfortable or make them smile or relax can be a great token of appreciation. Finding such a gift might seem like a complex task, but it is not with this list of the best gifts for new dads. Read on and make your pick.
15 Best Gifts For New Dads

It is a high-powered vacuum cleaner with a 16- foot power cable. The cable can be connected to the car's 12V lighter port for maximum coverage.
Features
Tiny and powerful with 106W and 8.8 amps motor
Metal turbine offers ultimate suction power
Ergonomic design to reach all the nooks and corners of the car
Includes a carrying bag for easy storage
Filter cleaning brush extends the lifespan of the filter

The 9-in-1 trimmer is perfect for trimming any length of beard, ear, and nose, or body grooming. It is rechargeable and includes a Gillette ProGlide razor.
Features
Four combs for precision length settings from 0.5 to 2.1mm
Adaptable to a voltage between 100V to 240V
Sharp and long-lasting blades
Quickly charges for up to one hour of cordless trimming
100% waterproof

This smart scale from Withings allows you to analyze your fitness levels. Step on the scale will tell the BMI, water percentage, body fat, standing heart rate, muscle, and bone mass.
Features
Highly compatible with Apple watch with more than 100 fitness and health apps, including Fitbit, Google Fit, and Apple Health.
Aluminum base and tempered glassworks on any surface, from hard floors to soft carpets
Data will sync via Wi-Fi in the free Health Mate app
Multi-user friendly scale
Pregnancy tracker and baby-mode to keep track of the family's health

The handheld massage gun includes five interchangeable attachment heads. One of the best, it has also been featured in GQ, Men's Health, and other top-notch magazines in health and wellness.
Features
Helps relax stressed and sore muscles
Three speed settings
Quiet Glide Technology does not make any noise
Works for three hours per charge

The 3D contoured cup sleeping mask blocks light and protects the eyes. It is a soft and comfortable shade for eyes that is perfect for naps and traveling.
Features
Made of rebound memory foam that adds comfort
Wider eye space prevents any pressure on the eyes
Unique heat-bonded technology adds durability
Fully adjustable buckle strap fits every head size
Top-quality, durable fabric

It is a perfect sports watch designed to work harmoniously with your smartphone or individually. The watch also includes a US warranty.
Features
Built-in GPS and heart rate monitor

Huawei TruSleep keeps track of light and REM sleep stages

Real-time workout guidance

Long battery life

Convenient access to Google assistant

Can download and listen to music from Google Play 

It is a six-inch, hand-sculpted, and painted figure with a written enclosure card stating," In awe and wonder of what's to come."
Features
Gift to celebrate new beginnings
Easy to clean
Hand-carved by the artist Susan Lordi
Packaged in a gift-ready box

This rugged-looking baby carrier is comfortable to wear and use. The front harness baby carrier keeps the baby close and allows hands-free parenting.
Features
Removable and washable cotton liner
Suitable for babies weighing up to 33lb
Easy to adjust UTX buckles as per the developmental stage
Meets safety requirements for baby carriers
Wide bottom supports baby's hips
Pairs with TBG accessories such as a tactical diaper bag

The Gelid Ceramic Mug Set is a perfect baby shower gift that you may choose for new parents. Also, it reads Mom and Dad on the mugs!
Features
Holds 11oz of tea or coffee
Printed in the USA with high-quality materials
Easy to clean,
Microwave and dishwasher-safe
Packaged in a durable white box suitable for gifting

The mellow swing of this half chair, half hammock, will let new dads relax and stargaze from anywhere. It allows them to have a full view of the night sky from their backyard too.
Features
Supportive headrest offers comfort
Auto-reclining feature for a perfect sitting angle
Protected by the NEMO lifetime warranty
Deep reclining action
Lightweight and durable aluminum frame material
Collapsible design fits in an easy-to-carry case

Here is a frame that captures the father's parenting journey and tugs at his heartstrings. This rustic photo frame is a good gift for those first photos of a new dad and the baby.
Features
'Daddy and Me' printed on an acid-free white beveled mat
Easily fits in with any room decor
Includes a frame, easel, and a triangle hanger to place on any surface or hang on any wall

The original white noise machine could be one of the best new daddy gifts. Its non-digital system works without harsh sounds or looped recordings.
Features
Unbeatable quality and guarantee with a 101-night trial
Customized sound experience with two-speed options
Simple to use
Updated and streamlined design gives a cool new look
Soothing ambient sounds

The Leatherman Multipurpose Tool is a good gift for new dads who pride themselves on being prepared. It is a Free P-series designed to give the maximum functionality.
Features
19 tools, including a variety of screwdrivers, tweezers, blade, and a pair of scissors
25-year warranty
Single-handed access to every tool
Easy to open and close

Parenting comes with a lot of stuff, and this compact organizer is perfect for carrying all the baby stuff. The Bugaboo stroller organizer is compatible with most of the strollers. It has enough pockets for storing everything the new dad would need to carry for the walk with his baby.
Features
Various sizes of zipper and snap pockets keep all your stuff safe and neat
Convertible into a small hand tote
Dual-attachment option to place on the handlebars or behind the seat
Sophisticated and stylish design

The stainless-steel tumbler with a lid could be a perfect gift for a new dad at a pregnancy reveal party. Every time he drinks his favorite coffee, water, or any favorite beverage, he smiles and thinks about his baby.
Features
Packaged in a gift box
Double-walled, vacuum-insulated keeps the drinks at the right temperature Classy and durable design
Backed by 100% guarantee on a full refund
It is difficult to know what it takes to be a parent till you become one. However, it is always a good time to appreciate the new dads and what they have accomplished so far. Being a father warrants efforts, and some unique gifting can add some happiness to their lives. We hope the above selection of gift ideas will help you buy the best gift for a new dad you know.
You Might Also Like: