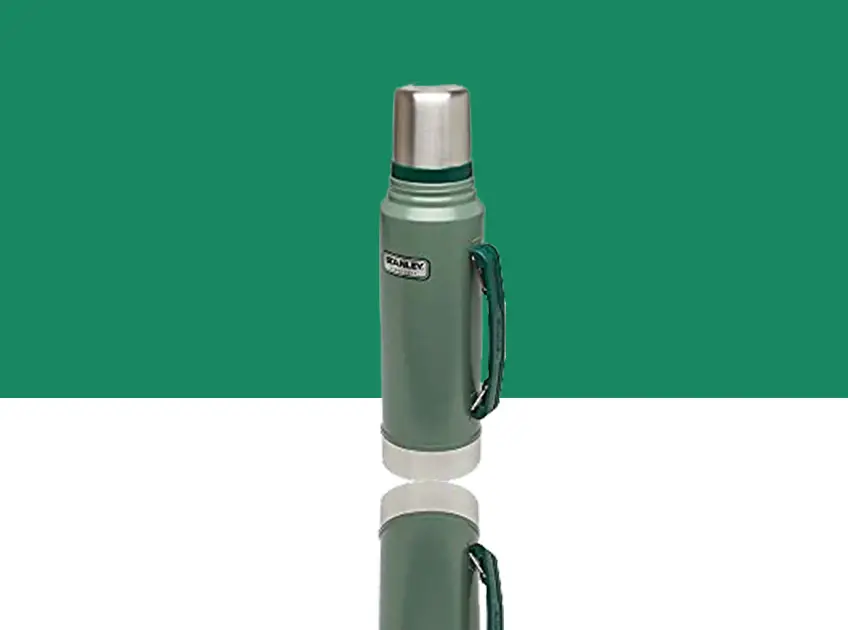 Coffee is a must-have beverage for many of us and our near and dear ones too. Some people prefer going out for a coffee, while some like the home-made, freshly brewed one. In this post, we presents to you a list of 15 best gifts for coffee lovers; they come in handy when planning a gift for your coffee-lover friend.
15 Best Gifts For Coffee Lovers
This unique coffee sampler has four gourmet coffees from Seattle. There is approximately half pound freshly-roasted whole bean coffee, tasting notes, roaster profiles, and brewing tips. Each cup of coffee has a rich, delicious flavor that will be loved by a coffee lover. The coffee comes from a community of local artisan roasters, thus hence the flavor is authentic and rich.
This impressive coffee lover's gift box is a perfect blend of high-quality ingredients. The gift box contains an assortment of several coffee blends, like cinnamon blend, chocolate raspberry, Colombian specialty, Italian dark roast specialty, and other indulgent flavors. Each sampler makes approximately six to eight cups of coffee, depending on brewing strength.
This is a 17-watt mug warmer that can be used for making coffee, tea, or hot cocoa. It is one of the best gifts for a coffee lover since it can be carried anywhere. It is compact, portable, and easy to clean. The machine has an on/off switch with indicator light and a longer power cord to use at a distance, too.
The Jack Daniel's coffee and mug set comes in an attractive black and white color. This unique blend of the gourmet coffee box contains 8.8oz (250g) medium roasted Arabica coffee inside a tin canister. The coffee is non-alcoholic and comes with a classic dinner mug shape with a black and white paint scheme.
This package of pure and organic coffee includes sampler packs, each containing 1.32lbs (600g) of coffee. It includes coffee from Sumatra, Peru, Guatemala, and Colombo. Each variety of coffee is packed with the highest quality beans. The coffee beans are perfectly roasted to get a better aromatic taste. Your coffee lover friend will surely appreciate the freshness of the finest gourmet coffee in this pack.
These durable and disposable coffee cups with lids and straws are designed to ensure that there is no leakage on your clothes while drinking coffee. The ripple pattern on the sides helps in insulation and also prevents the burning of the hands. These premium quality coffee cups are designed with well fitted classic white lids that are tight-fitting.
Death Wish Coffee Company ground coffee comes with selected coffee beans that are roasted to give you an aromatic flavor. The packaging comes with the assurance of serving fresh and delicious coffee to get a kick start for a new day. The product is perfect to gift coffee lovers. Also, this coffee is USDA-certified organic.
This manual portable espresso machine is versatile, lightweight, and needs no battery or electricity. You just need to add ground coffee to the filter basket, apply slight pressure to level the grind, add hot water to the tank, and pump a few strokes to pressurize and extract perfect espresso. It is a perfect gift to gift coffee lovers so that they can enjoy aromatic coffee anywhere they want.
This unique coffee and espresso maker is designed to make smooth, delicious, and full-flavored coffee. The manual machine prevents bitterness and high acidity created by the long steep time required by the French Press. The machine makes one to three cups of American coffee, and it can also be used for making latte and espresso-style coffees, as well. The product is lightweight, compact, and portable to use.
The Chemex Pour-Over glass coffeemaker is made with high-quality Borosilicate glass that is free from chemical residues. The coffee maker has a capacity of five ounces, which is about one cup. You can store coffee in it and place the coffeemaker in the refrigerator. It is easy to use and is portable to carry.
This easy to carry vacuum insulated wide mouth bottle is an amazing gift for coffee addicts. The bottle keeps liquids hot or cold with its superior insulation. It has a multi-purpose lid that does not allow the liquid to leak and create a mess. The bottle is also made with stainless steel and makes it ideal to use in traveling as well.
The vacuum insulated stainless steel travel mug is designed with a technology that prevents leakage. It keeps beverage hot for up to five hours and cold for up to 12 hours. A push-button allows the liquid to flow easily. The product is unique and can be gifted to people who want to enjoy coffee anywhere and anytime.
This wonderful coffee ice tray is made with silicone that makes ejection easily after freezing cold brew coffee. Each tray makes up to eight coffee bean-shaped cubes. The product can be used to freeze other liquids and juices, as well. The tray is easy to wash and does not contain any harmful chemicals.
This travel cup holder is designed to make travel easy for all coffee lovers. The holder can also carry bottles and travel mugs. The design ensures the container remains straight, and there is no spillage. You can attach the holder to any suitcase, coolers, or storage bins with handles four to eight inches wide. It holds 8-24oz coffee cups and tumblers and also has a "webbing" to hold bottles up to a liter.
The product is a seasonal blend of medium roast coffee with notes of fall spices. It
includes 11oz (311g) of Starbucks pumpkin spice flavored ground coffee with some cinnamon and nutmeg. It also has rolled wafer cookies with a layer of white chocolate filling and a hint of pumpkin spice. The product is a wonderful gift for coffee fans.
How To Select The Right Gift For Coffee Lovers?
Pick a gift that works the best for the recipient's preference. The following tips could help you choose an ideal gift.
1. Travel freak: If the person is a travel freak, then consider giving them coffee warmers, portable machines, and travel mug holders, etc., so that their coffee travels with them wherever they go!
2. Coffee addicts: Those who take coffee shots frequently will like machines or equipment that lets them make decoctions and espressos. Espresso coffee makers and manual decoction makers are a good choice.
3. Casual coffee lovers: If your loved one loves chit-chatting over coffees, then surprise them by gifting a premium cappuccino or a coffee brew that they can prepare at home. Coffee makers that brew both hot and cold coffees can be a good choice.
4. Fancy coffee fans: Some people love to experiment with their coffees. If your friend loves doing so, then give them coffee bean shaped ice trays or coffees that come in tin canisters.
5. Exotic coffee lovers: If your friend loves tasting coffees from every part of the world, then you can gift coffee packs with an assortment of coffees. There are coffee samplers present as gift packs, and it will be appreciated by an exotic coffee lover.
There is a wide array of gifts that you can present to your coffee lover dear one. Gifts can range from coffee beams to ice trays to freeze coffee cubes. Choose the one that they will appreciate and cherish.
You Might Also Like: