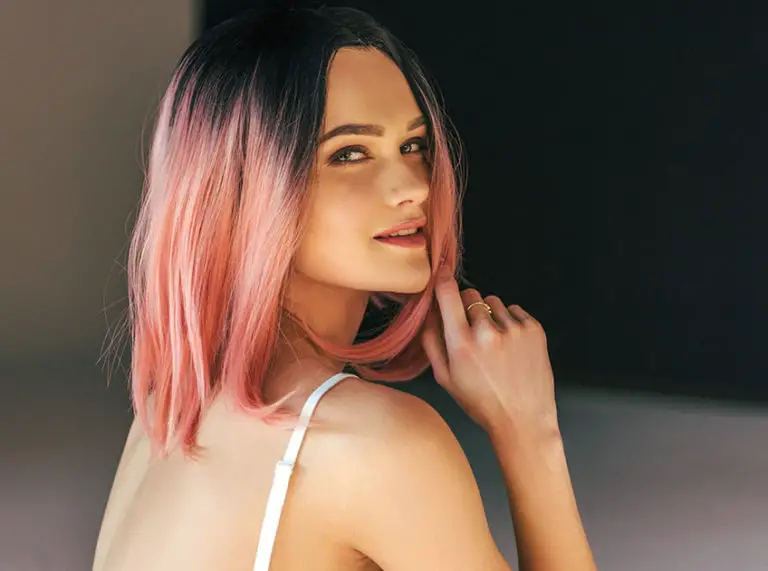 Looking at the pink hair on your head and wondering how to remove that color from your hair? And also you may think that the pink color removal process could have other side effects on your hair? You might heard of the thick color of pink hair is hard to pull off. You can learn how to remove the pink color from your hair, with this blog you come to know what do's and don'ts are there to maintain your natural hair texture during and after removing the pink color.
Tone Down Pink Hair
Ways To Tone Down Pink Hair
The pink color will give your hair an imaginary look. After you've dyed your hair to desired shade of pink, the result will be too pink, or you may want to tone it down for some other reason. It is not difficult for you to remove the pink color from your hair. But, it is only possible if you follow the right steps. You can find those instructions below.
Use Clarifying Shampoo: When you are purchasing a clarifying shampoo, make sure it is especially, formulated for colored hair. It is very easy to use, and more helpful in removing semi-permanent hair dye than permanent hair dye. If you want to remove permanent hair dye it will take more time. So, it is better to choose carefully after you know your hair type. The correct way to do this procedure is wet your hair with warm water to let this shampoo open your follicles and remove the dye. Then, use your anti-dandruff shampoo while wet to lather up and cover the entire scalp thoroughly. Wipe excess lather with your hands and leave enough shampoo on the hair. After that, use hairpins to put your hair in a loose bun. Use a shower cap to completely cover your hair. Leave it for 20 minutes after warming with a blow dryer. Wash your hair thoroughly with cold water to seal the cuticles.
Use Anti-Dandruff Shampoo: This type of shampoo helps a lot in removing imaginary dyes because they are stronger than "regular" dyes and are designed to remove impurities from the hair. This shampoo is used like normal shampoo. With every wash, it helps fade the dye in your hair more than you expected. You can wash using this anti-dandruff shampoo as per the recipe in the clarifying shampoo. If you have semi-permanent dye you should do at least three washes. Similarly, if you are trying to remove permanent colors, it is better not to do this procedure too much in one day and not to wash more than three times on successive days
Use Baking Soda: Baking soda is very efficient in removing pink tones without bleaching the hair. It acts as a whitening agent and natural lightener to remove hair dyes. Baking soda can give you a good solution if you are in the process of removing the pink tones from your hair. You can expect better results if you follow the directions in the clarifying shampoo process by mixing baking soda with clarifying or anti-dandruff shampoo. If your pink dye is semi-permanent, this procedure will remove the semi-dye faster. Baking soda is a very powerful product, so it's best to only wash it once a day to avoid damaging your hair.
Use Vitamin C: Vitamin C can be a good solution if you want to remove dye from your hair without bleaching it. It can remove imaginary dyes like pink. The right way to do this procedure is to mix 100 mg of vitamin C powder well with a mild shampoo. Start using the vitamin C powder after mixing it well with the shampoo and making sure it has been diluted. The process is simple and it's just like what you saw in clarifying shampoo about using shampoo to remove the pink color from your hair. The difference is that it's best to leave the cap on for about 45 minutes before you wash your hair thoroughly.
Use Dish Soap: If you want to easily decolorize your hair, Dish soap is the best product for you. Because dish soaps are full of sulfates, which have the power to down your pink hair color. It has the power to reduce the pink dye in your hair within 72 hours of washing your hair with dish soap. Applying a conditioner after using dish soap can help prevent dryness and frizziness of hair caused by dish soap. The conditioner will help your hair retain moisture, while dish soap will help reduce your pink hair.
Conclusion
Getting rid of pink hair color is a long process and you need a lot of patience if you are in the process of tone downing of pink hair color. You can easily remove your pink hair by doing the above-mentioned procedures.
You Might Also Like: