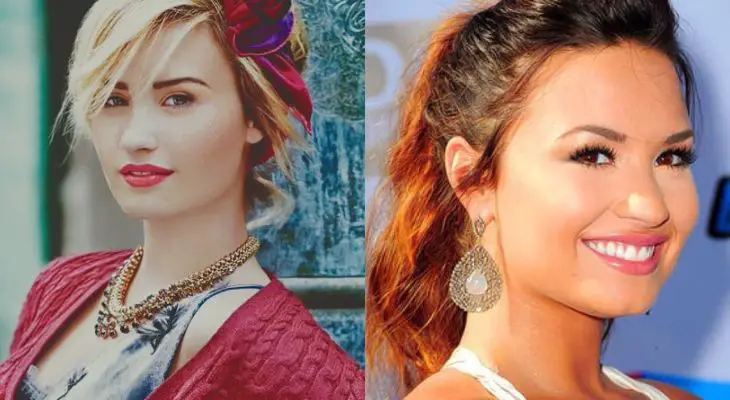 When you want to see the newest and most stylish hair trend you may commonly look through the recent reviews with celebrity hairstyles. Some of the styles will amaze you in a good way, while the others are amusing and maybe even shocking. Among many celebrities' hairstyles, Demi Lovato's hairstyle is a source of inspiration for many girls. Fabulous bun, exquisite twist, and dreamy waves make any girl fall in love at first sight. Scroll down to know Demi Lovato's different amazing hairstyles.
Top 18 Demi Lovato Hairstyles & Haircut Ideas
1. Short Messy Hairstyle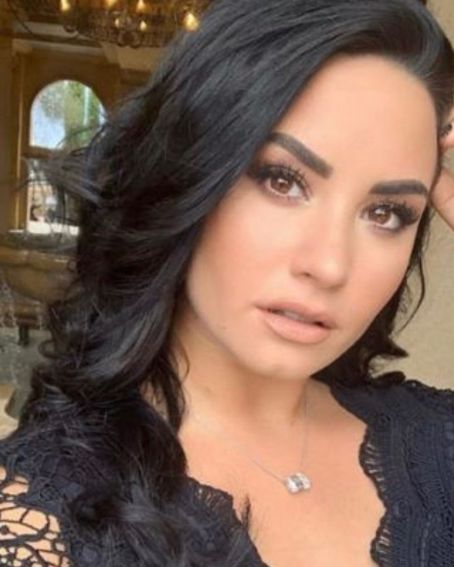 Demi Lovato not only makes fantabulous music, but she is also turning heads with a splendid yet simple hairstyle. It is so easy to style that any ladies will not be wasting a lot of time to get ready.
2. Long Brown Shaded Style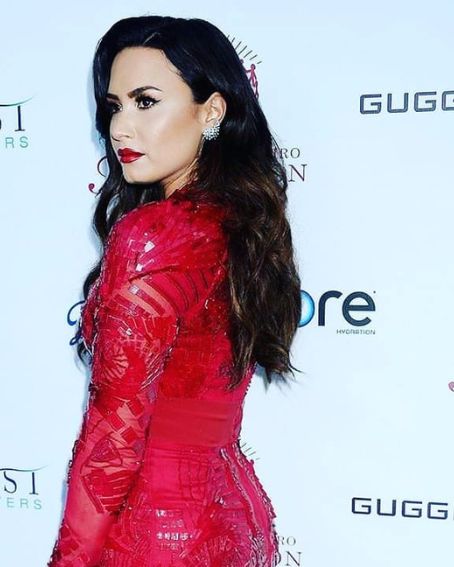 You surely love this Demi Lovato long brown shaded hairstyle look, with this style you can go out for any special parties. But don't forget that you need to have some hairspray to keep the look in shape.
3. Demi Lovato Ponytail Hairstyle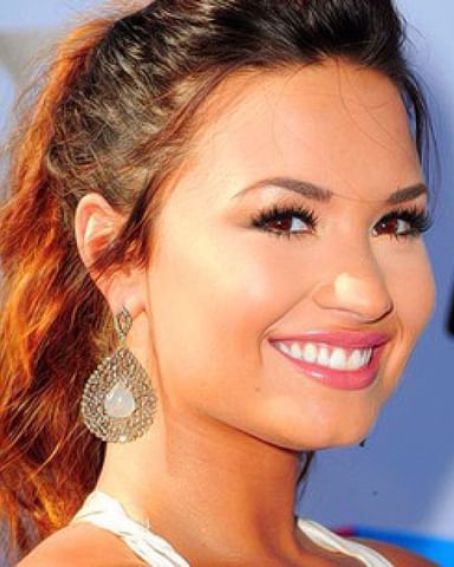 Demi Lovato looks lovely here in a striking, sexy ponytail hairstyle. Having an oblong face shape and a highly rounded hairline will give a mesmerizing view.
4. Side Parted Long Wavy Hair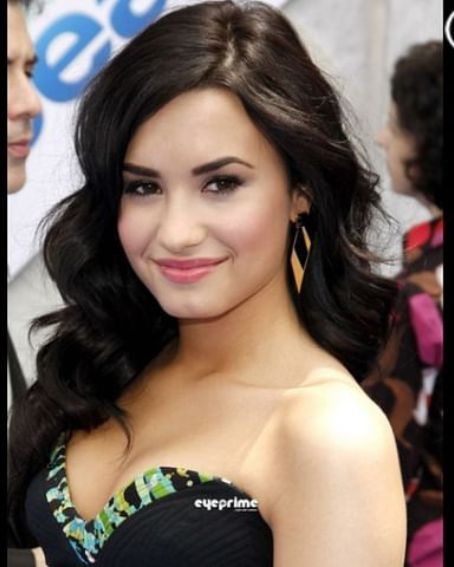 Side parted long wavy hair is easy for ladies with wavy hair like Demi Lovato. You can recreate it at home with the right tools and requires the product to tame fly-away hair. Demi Lovato looks top-notch in this long wavy hair.
[ Read: Ginnifer Goodwin Hairstyles ]
5. Pink Short Hairstyle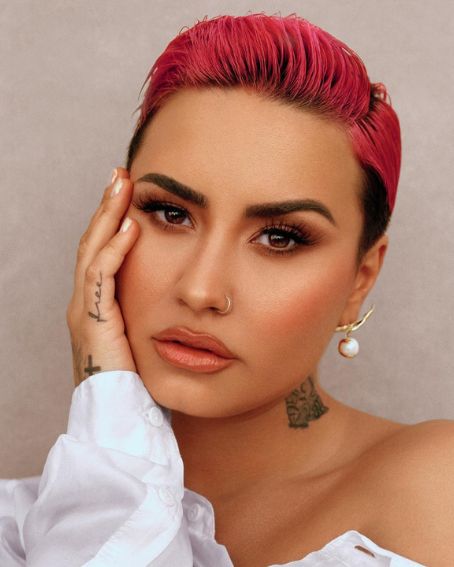 A simple and short hairstyle frames the face, and this Demi Lovato pink short style is easy to achieve. It looks stunning and highlights her best features. Her hairdo is ideal for a round face shape as well as hair texture.
6. Middle Parted Long Shiny Hair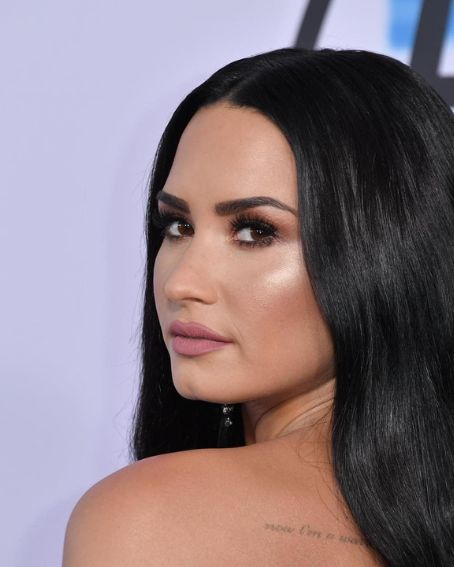 Demi is flaunting a center-parted here and it fits her face shape nicely. This style also brings the focus to her dramatic eyes. When paired with light pink shade lipstick, Demi Lovato's look is vampy and sophisticated.
7. Long Wavy Brunette Hairstyle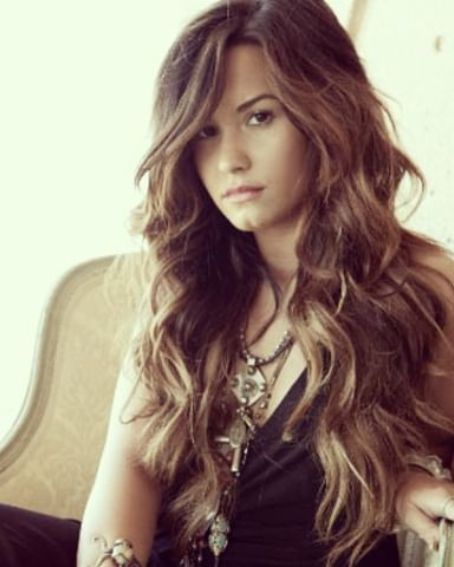 The long layers are cut through this hair to lighten the length and to encourage the soft movement of the wave. Brunette color adds extra prettiness to this style and it is great to frame a long face.
8. Green Shaded Side Swept Bang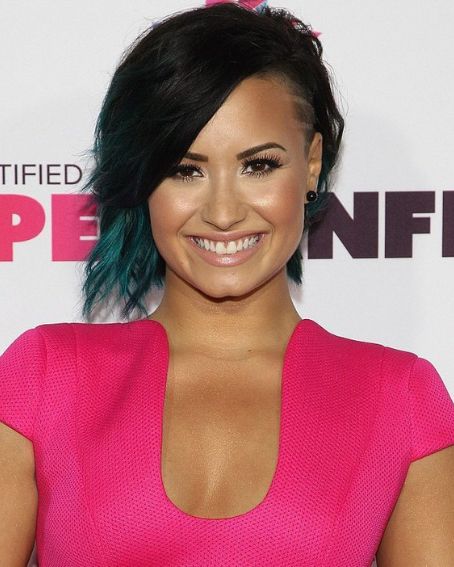 If you love alternative fashion, then this bluish green highlighted side swept bang is a must-try hairstyle. The soft side swept bangs correctly balance out the sharp features.
9. Gorgeous Bun Hairstyle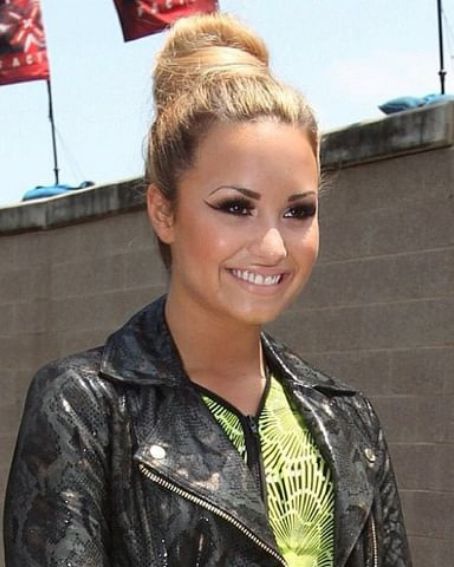 No matter your hair type or length, an elegant bun will always make sure you have a sleek and Chic look. Demi Lovato's bun hairstyle is easy to do, and it will take you from day to night in style.
[ Read: Selena Gomez Hairstyles ]
10. Short Bob Hairstyle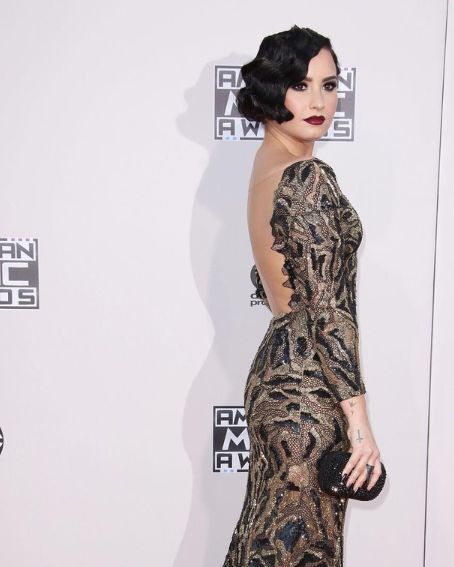 With tons of modern as well as fresh takes, your short hair can be customized to match your personality. Take a look through these inspiring Demi Lovato pictures of the popular short bob hairstyle.
11. Demi Lovato's 80s Hairstyle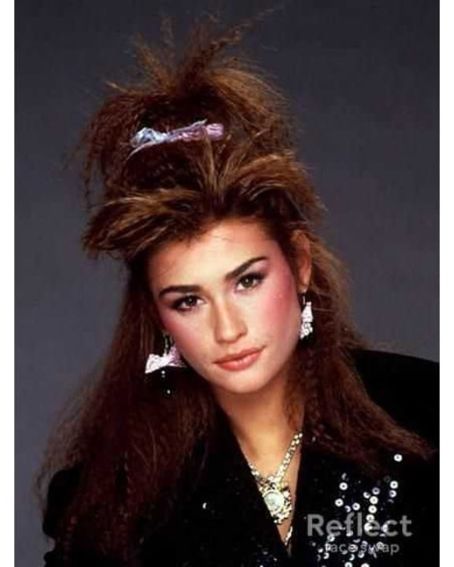 80s are famous for many things including marvelous hairstyles. Even though fashion introduces new and modern hairstyles, every celebrity doesn't want to forget the old style. They love to try at least once on any occasion like Demi Lovato.
12. Modern Blonde Hairstyle With Band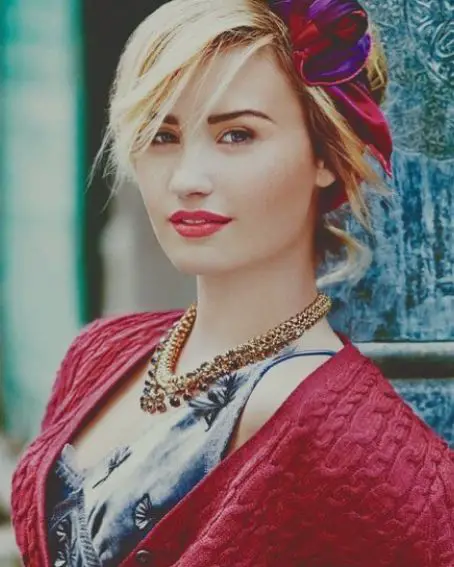 Demi Lovato looks fantastic in this beige blond hairstyle with a beautiful necklace. Side swept bang reached till eye give a ravishing appearance. The wrapping with the band to tie the back hair is eye-catching.
13. Demi Lovato's Long Thick Hairstyle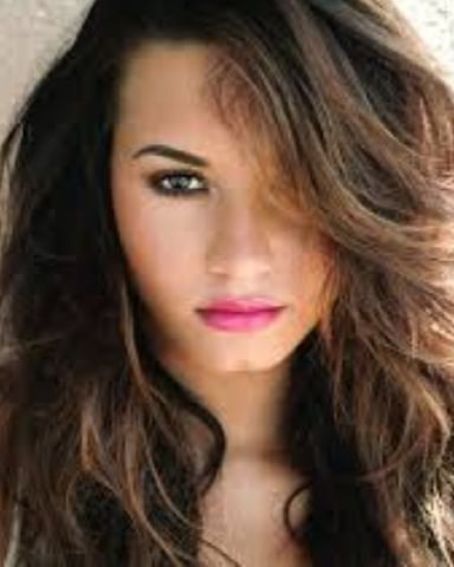 Demi Lovato's long thick hairstyle is easy to recreate with the right tools and products which are extraordinary for any occasion. Layered hair with pink lipstick gives a gorgeous look.
14. Red Top Bun Hairstyle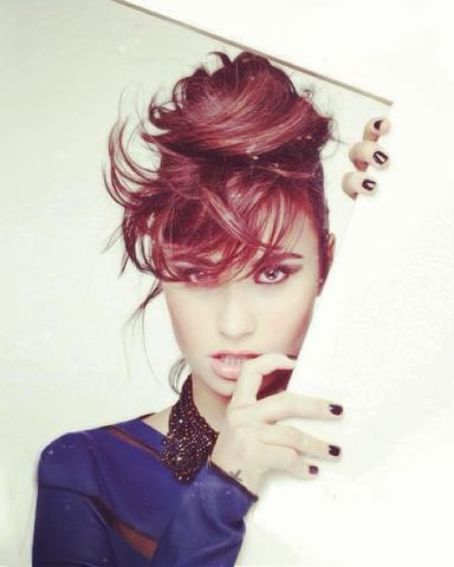 The high bun is a classic as well as a chic way to keep the overall look pretty and it is a very elegant style. Demi Lovato is full red with messy waves until the eyebrow gives a magnificent view suited for a casual event.
15. Multi-color Hairstyle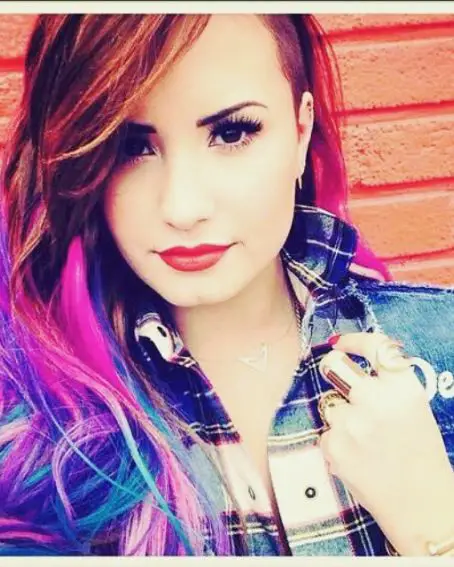 Demi Lovato's multi-color hairstyle is an imaginative rainbow hair color trend that will make her look nothing short of magical. This unicorn hairstyle is such fun and cute.
16. Modern French Twist Style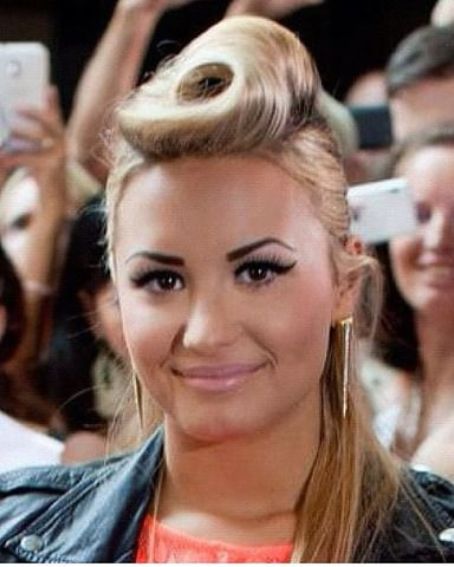 French twist is a chic version of an updo hairstyle. The look exudes effortlessness and ease, top stylish bun renders aw233esome glam. If you want a different hairstyle, pick this Demi Lovato modern French twist style.
17. Short Side Parted Straight Hair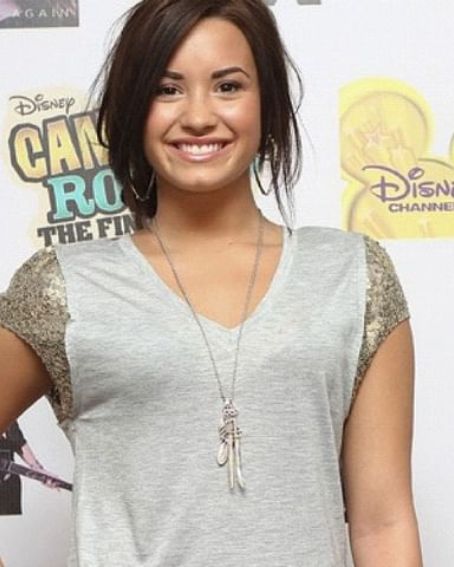 You can't go wrong with a side part, that matches everyone, and it is a great way to style the hair. Demi Lovato's style is smart and trendy that will look great on you. This classic and low-maintenance style is versatile as well as timeless.
18. Complete Red Hair With A Golden Band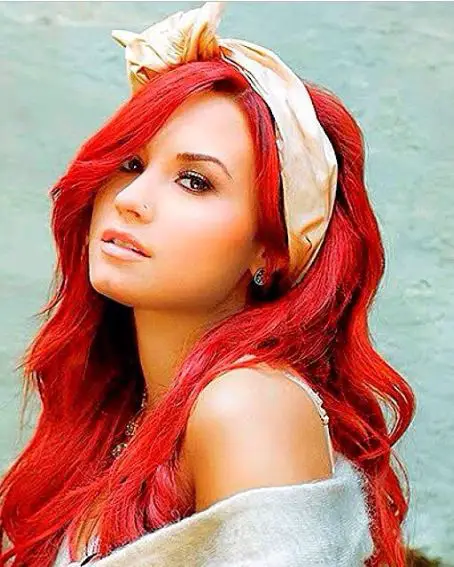 Demi Lovato's red hair is suitable for her pretty face very well. The gold band she wears really enhances her beautiful features. This hairstyle is the best option for any casual party.
You Might Also Like: