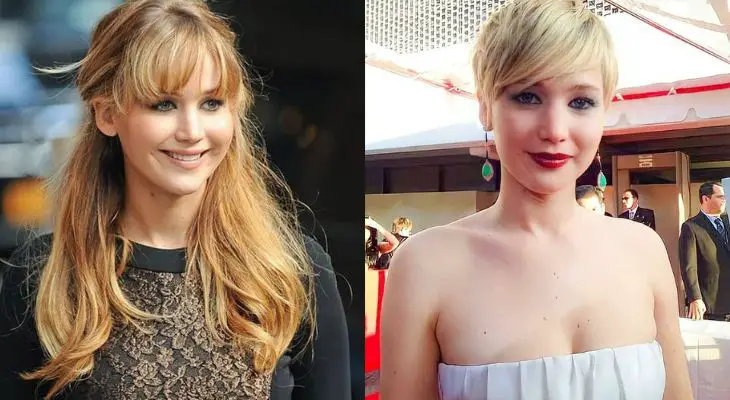 Jennifer Lawrence is an American actress who has got a bit of a beauty chameleon. she rocks with her new and trendy hairstyles to experience much more pretty with fashion.
Jennifer Lawrence has tried ice blonde, brunette hair colors on curly hair, straight ends and modem perm. And grabs everyone's attention with her adorable beauty. In some of her hairstyles which you may also like some of them and try on.
Top 15 Jennifer Lawrence Hairstyles & Haircuts
1. Jennifer Lawrence Bob Haircut Short Hair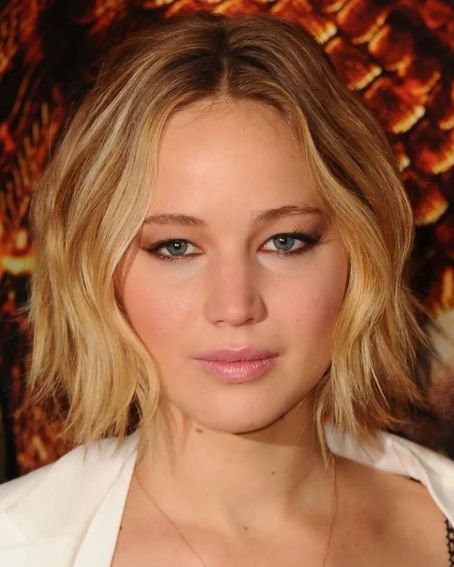 Jennifer Lawrence looks stunning in this short blonde Bob haircut, this Bob cut is above the chin level with blunt on top. This is the most fascinating and trendy Bob hairstyle which is very easy to maintain and can try on.
2. Jennifer-lawrence Bob With Braided Bangs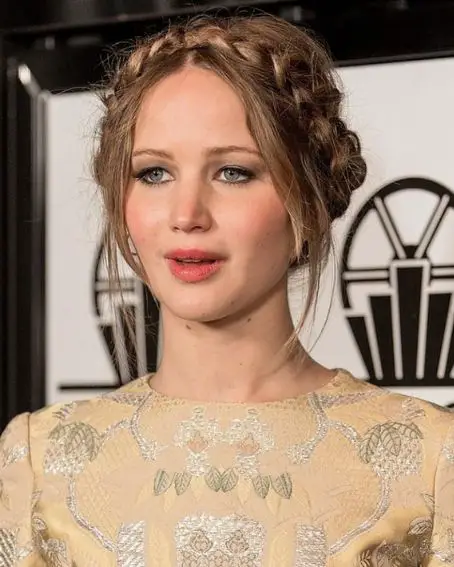 Super cool bridal hairstyle which is braided like a hairband along with side Bangs and pulled back and done with a bunny knot. This is a bridal hairstyle which looks very fashionable and can be tried on for festivals and some events.
3. Jennifer-lawrence Bobbed Haircuts And Long Bob Styles
Here comes the most trending Bob style which is long Bob hairstyle that settles down on the shoulders level. Here Jennifer Lawrence appears and a long Bob hairstyle which is in wavy and blonde side parted Bob hairstyle with jagged layer edges.
4. Jennifer Lawrence Pixie Haircut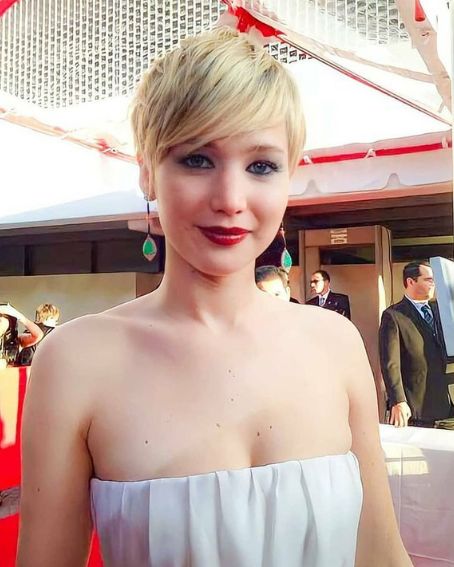 This is the short and sweet hairstyle with the Pixie haircut, this is the modern hair style which is very short at back and front bangs and side parted. These bangs fall on the forehead in slanting, showing jaw lines in different directions.
5. Jennifer-lawrence Updo Hairstyle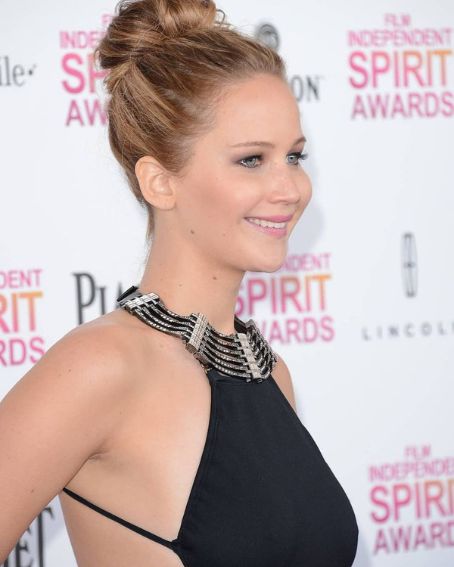 Nowadays these updo hairstyles have become more trendy and fashionable for all events and functions. whereas Jennifer Lawrence has appeared in an event with an updo hairstyle which is ombre blonde and made a bun on the top.
6. Jennifer Lawrence Bob Cut Hairstyles For Oval Face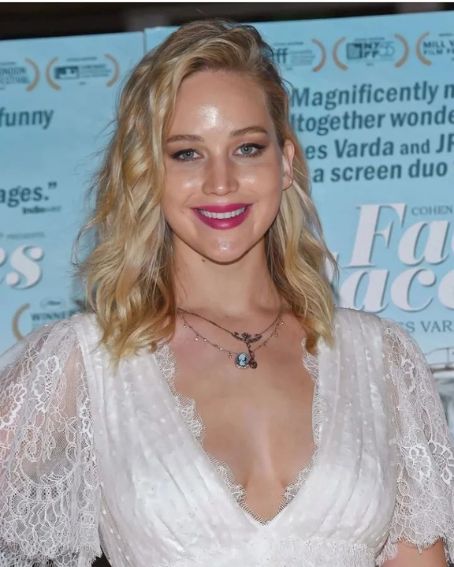 This is a long Bob hairstyle with wave curls which is best suitable for oval shape face cuts. the Hollywood actress Jennifer Lawrence who has an oval shaped face looks adorable with this long wavy Bob which has side parted bangs with layered edges.
7. Jennifer Lawrence Graduated Bob Haircuts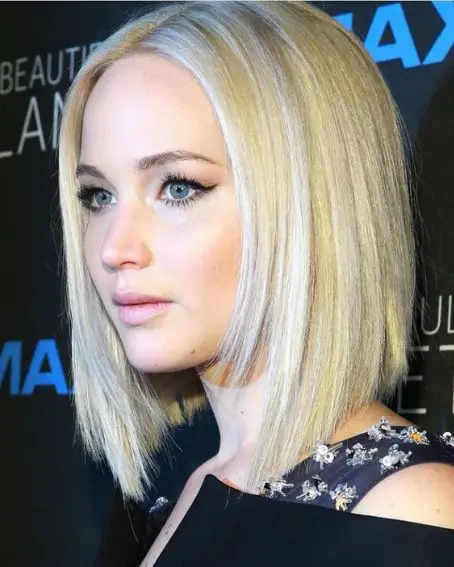 This is a great and simple idea of haircut for an oval face cut which looks great with a straight cut,which frames the face with middle part hair. This hairstyle is called Bob hairstyle with straight and sleek and smooth edges.
8. Jennifer Lawrence Long Blonde Hair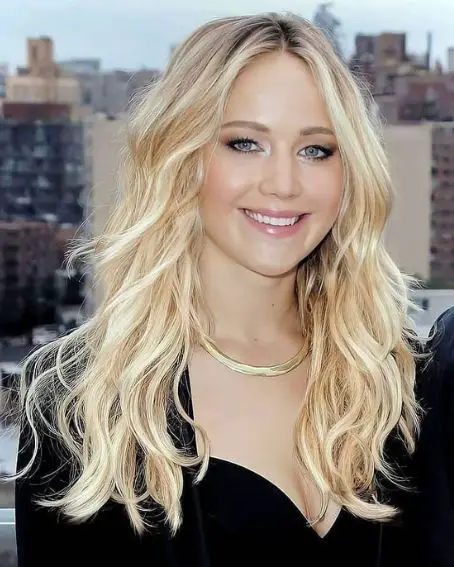 The Hollywood actress Jennifer Lawrence is dressed up with these blonde locks hairstyle to give the overall style of the fine movement. This Hairstyle of hers is wavy and blonde locks edged and patered in the middle.
9. Jennifer Lawrence Long Layers With Bangs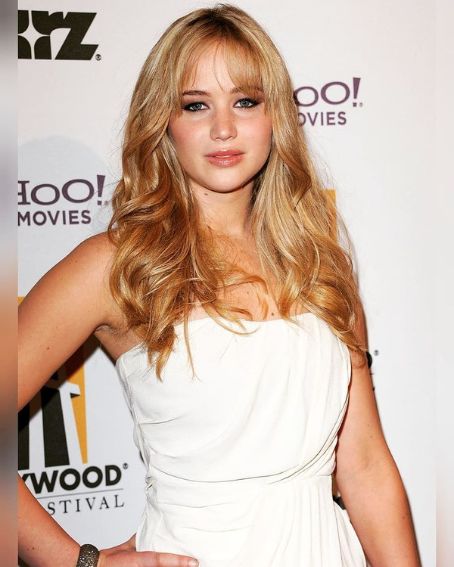 This hairstyle is highlighted with blond lock wavy hair with forehead bangs. Lawrence Jennifer gives a new trendy look of her hairstyle with Jagged layered edges to give a perfect style to the hair.
10. Jennifer Lawrence With Platinum Blond Hair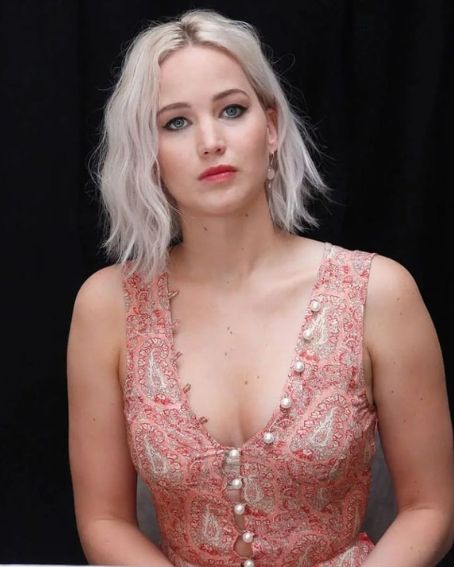 Jennifer Lawrence rocks with an ice blonde hairstyle which is also called platinum blonde with wavy short Bob hair style. This Bob hairstyle is parted in the middle which has Shaggy and jaggad layer edges, which highlights the silver blonde color.
11. Jennifer Lawrence Blond Curly Hair
Jennifer Lawrence looks adorable with a bouncy and curly hairstyle, this hairstyle is parted in the middle blended with blonde locks at edges. This is the most fascinating and easily maintained for born curly.
12. Jennifer Lawrence Half Pulled Up Hairstyle With Bangs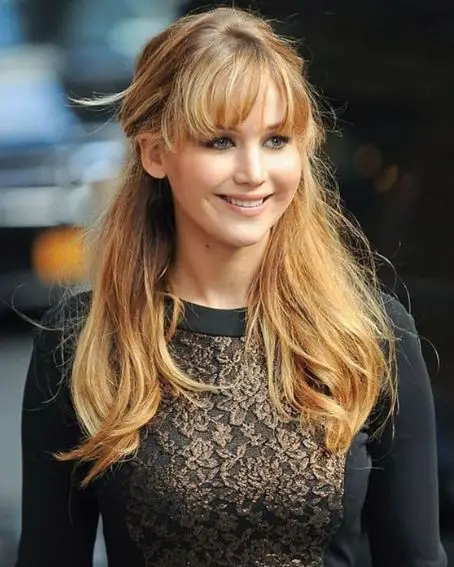 Jennifer Lawrence arrives with a fabulous look with her beautiful half pulled up hairstyle. This hairstyle looks fabulous with long wavy semi curly hair, and front bangs in copper brown curls blonde wavy hair.
13. Jennifer-lawrence-center Parted Long Hair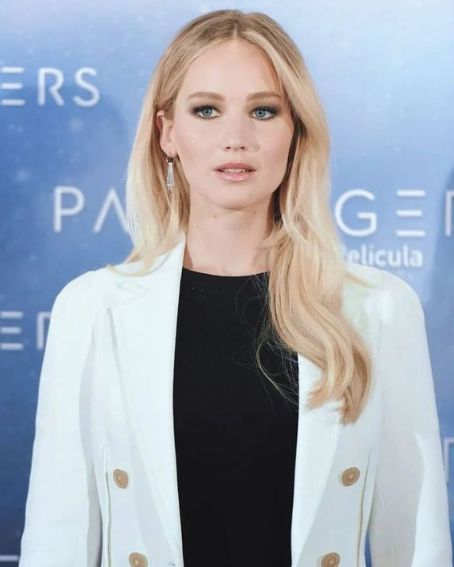 The charming beauty jannifer arrives in a simple and beautiful hairstyle. Her style and fashion make everyone fall in love, this is a simple and wavy hairstyle with middle parts that fall on the sides showing her jaw cuts filled with beauty.
14. Jennifer Lawrence Blond Wavy Hair With Bangs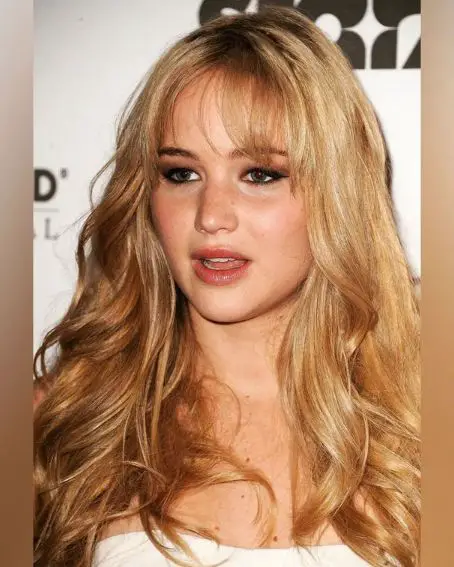 Jennifer Lawrence looks gorgeous with these blonde locks hairstyle to give the overall style with wavy and shiny hair with front bangs. This Hairstyle of hers is wavy and blond attracts everyone's attention to try this style.
15. Jennifer Lawrence Ombre Short Hair Cut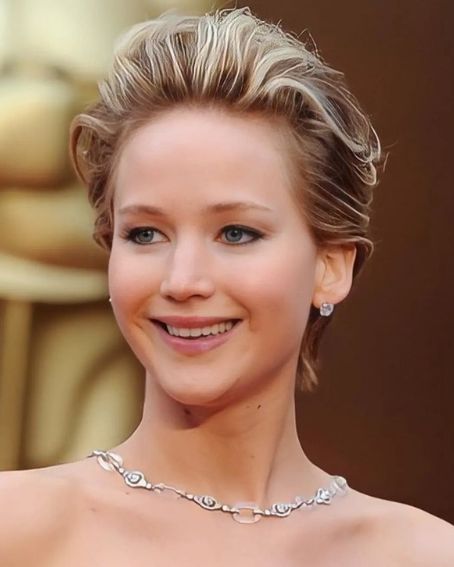 This is an awesome bob hairstyle which is overlapped with the perfect brown color that makes you irresistible. This bracing hairstyle looks chill with the combination of a bob cut with soft layers of blonde ombre.
You Might Also Like: