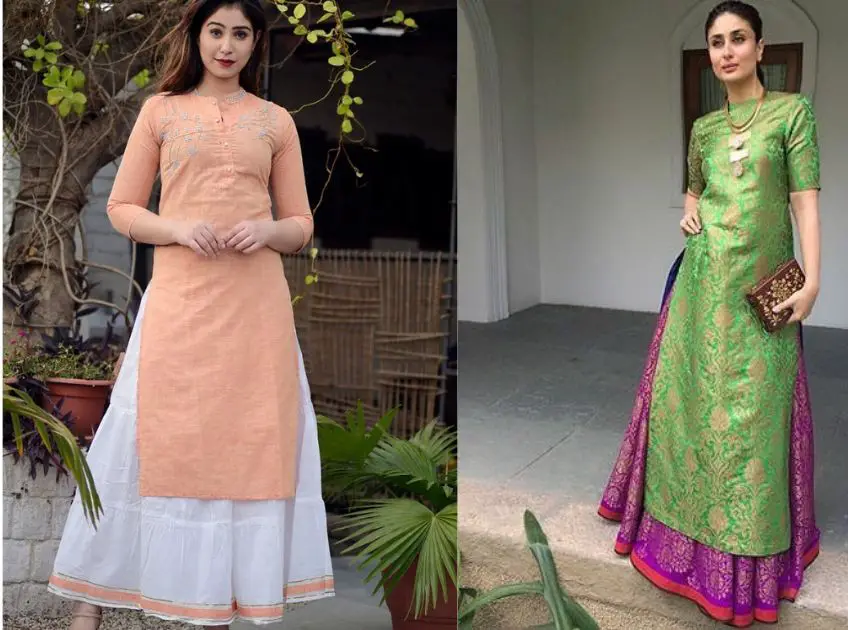 If you are getting ready for the party, we know you must think about only a lehenga, gown or single-piece dress. But the option is more, now you can see the attire which will make you stand out in a crowd. The latest long kurti with short part wear collection is unique, trendy and stylish. Why not wear this outfit to rock your party?
Different types of kurtis match many varieties of skirts. Most of you can purchase them in a store, but some of you will find it difficult to choose. For you, we are exploring more than 5 long kurti with skirt dresses to change your style.
Let's come with our article to know why should you go for a long kurta with a skirt.
20 Best Long Kurti With Skirt Party Wear
1. Cotton Kurti with Gota Work Side Laktan Yellow Skirt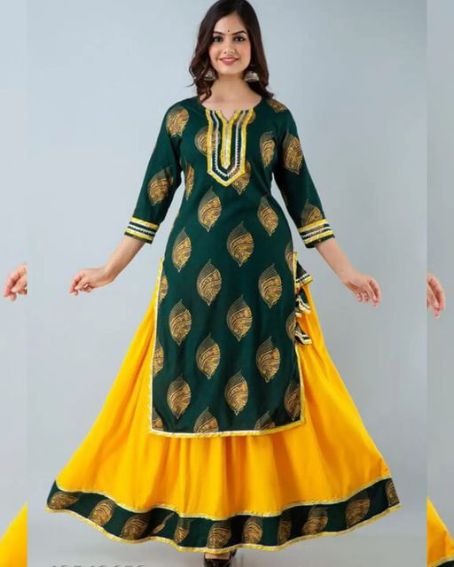 This is a traditional outfit that's very open to the beauty of mixing as well as matching with a few modern tweaks. Here, the long cotton kurti has a side work laktan yellow skirt that is simply awesome and must keep in your wardrobe.
2. Triangle Pattern Design Long Kurta with Skirt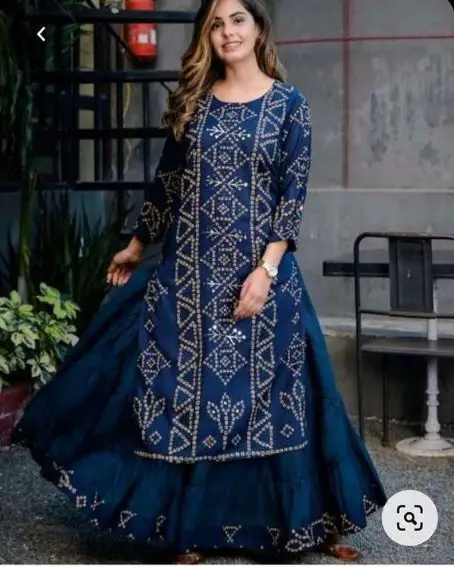 A long kurti is a wise option for women of different body types. With that, an amazing pattern kurti gives you an elegant and classy look when wearing. This alluring outfit nicely merges with all Indian skin types.
3. Sleeveless Long Kurti with Denim Skirt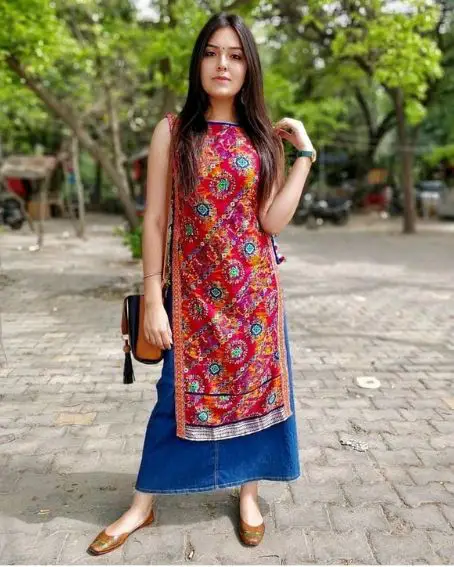 To look unique, elegant and more attractive go for a sleeveless long kurti with denim skirt party wear. It gives you something special feeling about yourself and it suits all casual parties and events.
4. Front Open Yellow Kurti with Moti Work Skirt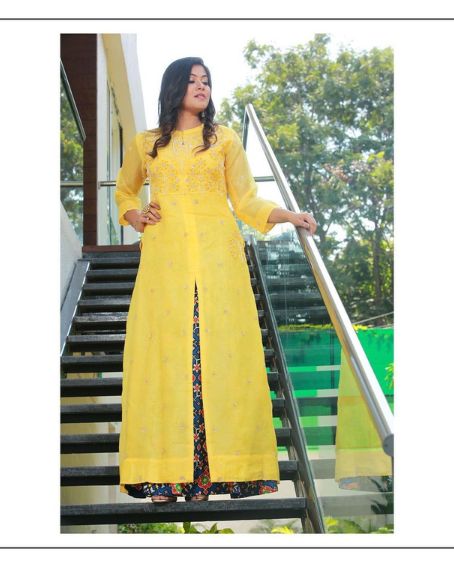 One of the classiest and trendy choices is to pair the traditional kurti with contrasting bottoms. Awesome bold colours go outstanding with an orthodox Kurti. Try to pair it with the perfect flared and long kurti for a beautiful evening party
5. Embroidery Kurti with Rayon Printed Skirt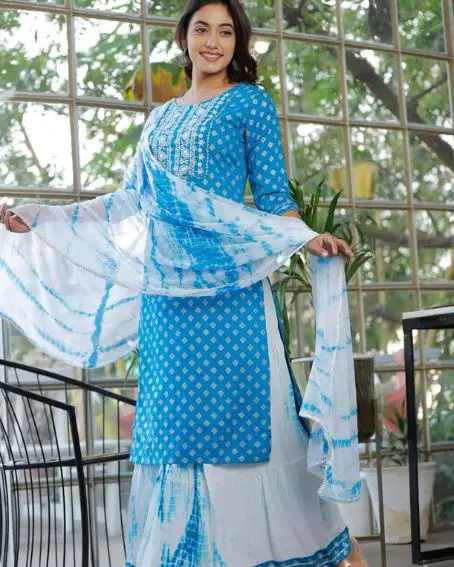 Skirts give long kurti a different level of base and also add a ravishing flare to it. A combination of an embroidery kurti with a rayon printed skirt makes quite a fashion statement.
6. Party Wear Hand Block Print Kurti with Skirt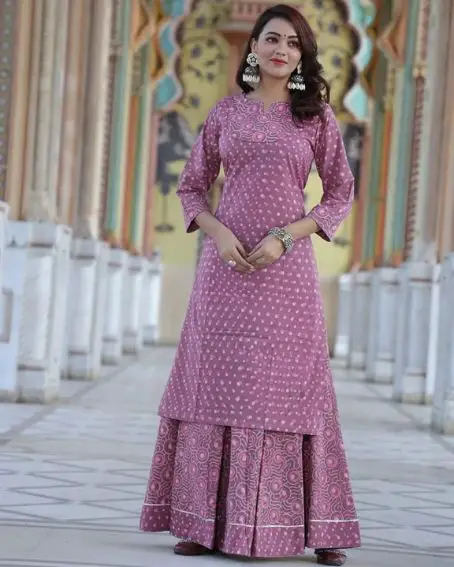 This party wear hand block kurti with matching skirt enhances your overlook gorgeous. Ensure that the kurti will come up with knee level. They are elegant and royal and will help you to look like a beautiful lady wherever you go .
7. High Neck Keyhole Kurti with Yellow Skirt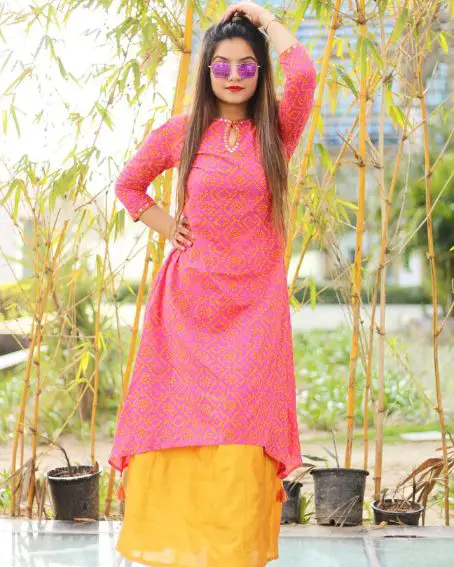 To dress up for a party, pair your flared skirts with a side tassel work long kurti. They go nicely with all your parties. The high neck key hole kurti, amazingly paired with a plain yellow skirt. To keep your chic mode on, need to pair this dress quite often.
8. Chanderi Long Skirt Kurti with a Brocade Skirt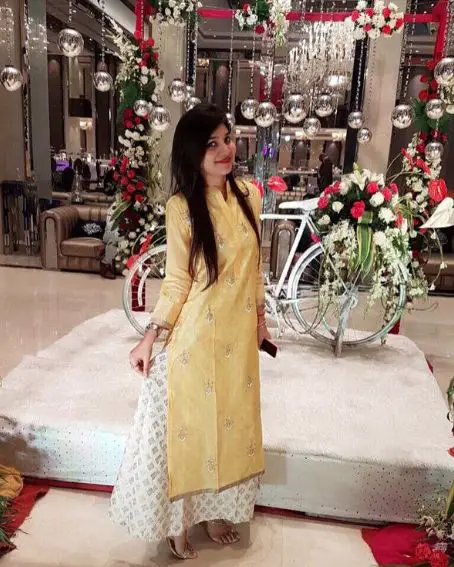 Simplicity is the best when comes to outfits. Traditional clothing especially a long kurti and brocade skirt is a perfect pick for your evening gathering. This chanderi fabric makes it stylish and comfy at the same time.
9. Bagru Printed Skirt for Long Kurti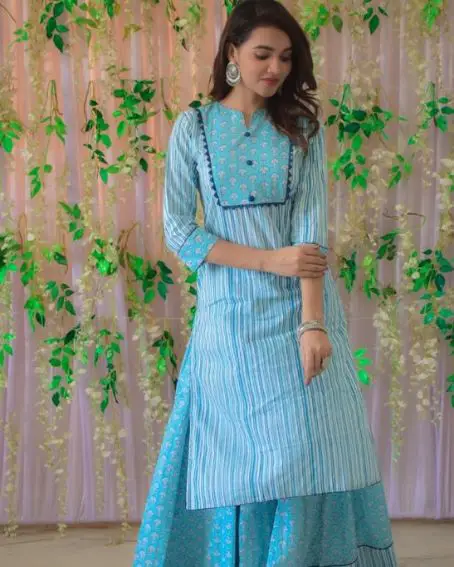 This blue bag printed skirt and long kurti are a good choice for all your festivals. The A 3/4 sleeve long kurti has a beautiful yoke design which is a perfect outfit for all your special occasions.
10. Sleek Neck Kurta with an Embroidery Silk Skirt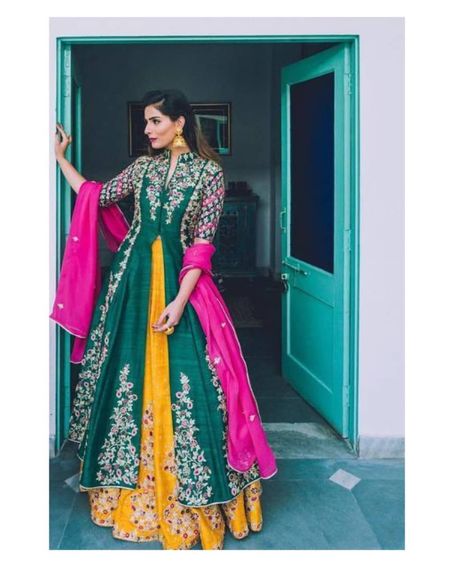 A long kurti with embroidered silk skirt will surely turn a lot of heads. There are many reasons for you to wear traditional cum party wear attire. It looks very grand and paired up with stylish jeggings, pants to skirts. So don't hesitate to pick this style!
11. Side Tassel Work Kurti With Long Skirt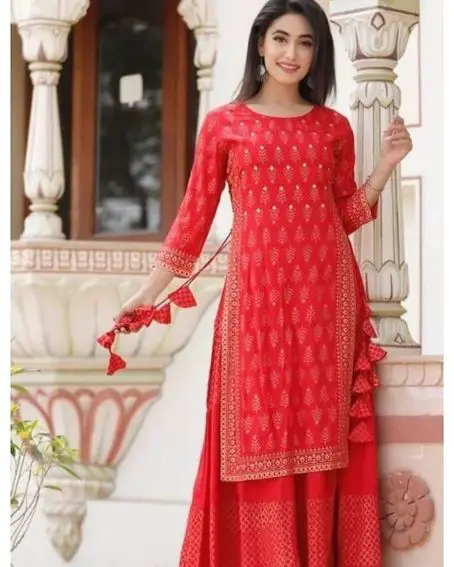 12. Anarkali Kurti With Printed Long Skirt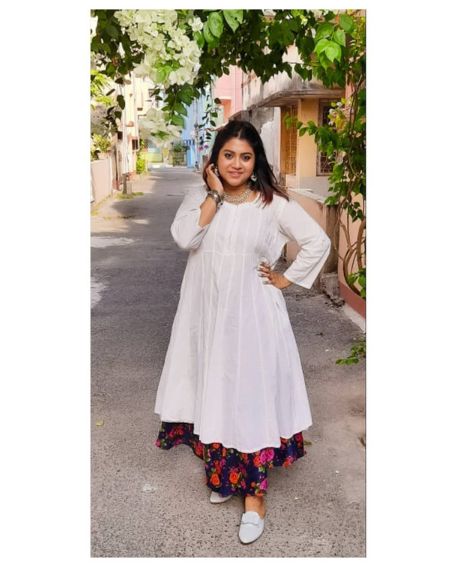 13. Mirror Work Kurti Set With Printed Skirt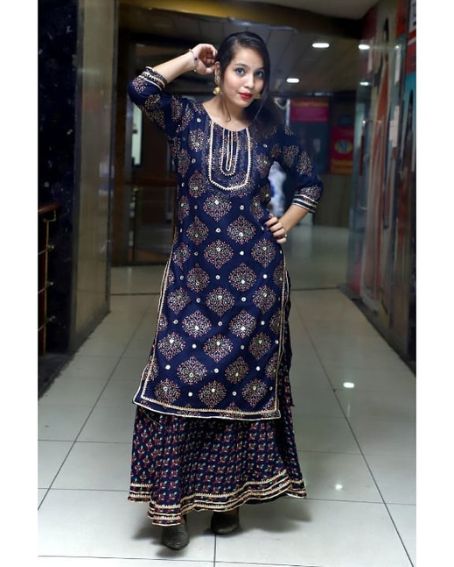 14. Rayon Flared Solid Long Kurti With Skirt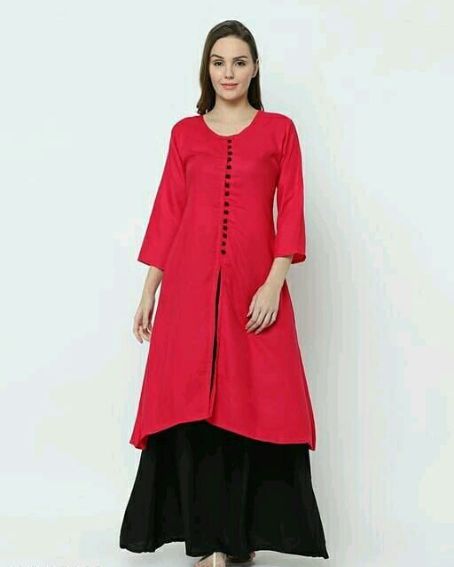 15. Embroidery Neck Long Kurti With Matching Skirt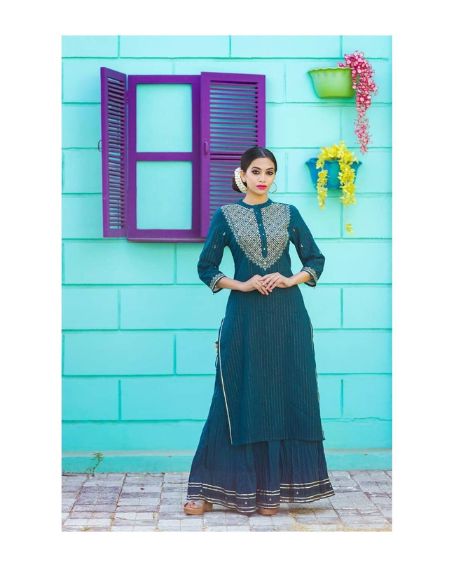 16. Cotton Hand Block Kurti With Skirt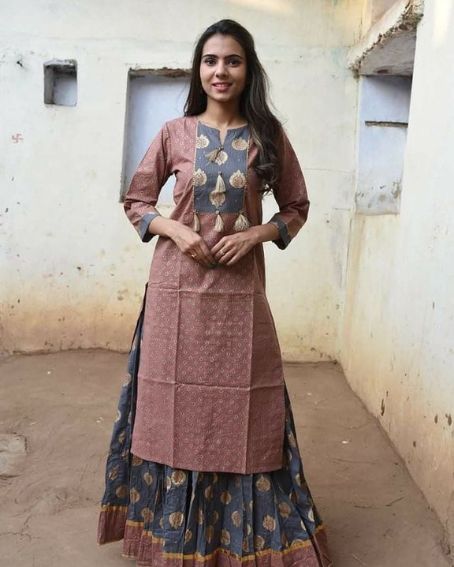 17. Long Mughal Jacket Kurti With Skirt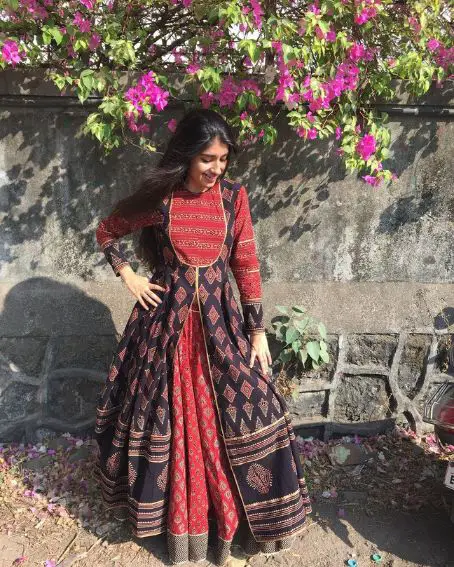 18. Lace And Mirror Work Kurti Paired With Sandal Skirt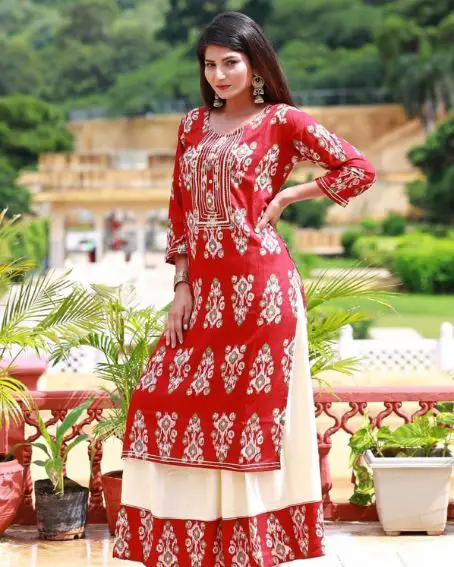 19. Banarasi Brocade Deep Green Long Kurti With Magenta Skirt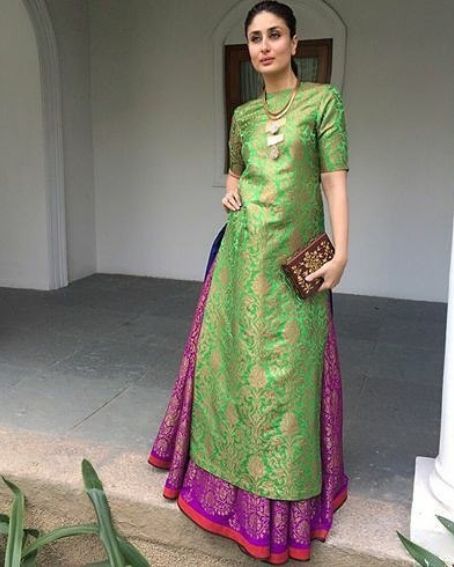 20. High Neck Cotton Kurti With White Skirt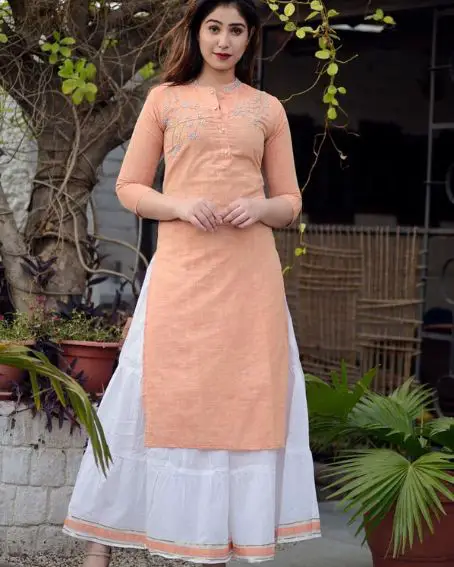 Conclusion
We hope that the above-given combination wins over the heart and will take priority among other clothing. It is important to choose the right fit, flare and design as per preferences, body type and personality. There are countless superb long kurti with combinations that will work excellently for all occasions.
Related Articles