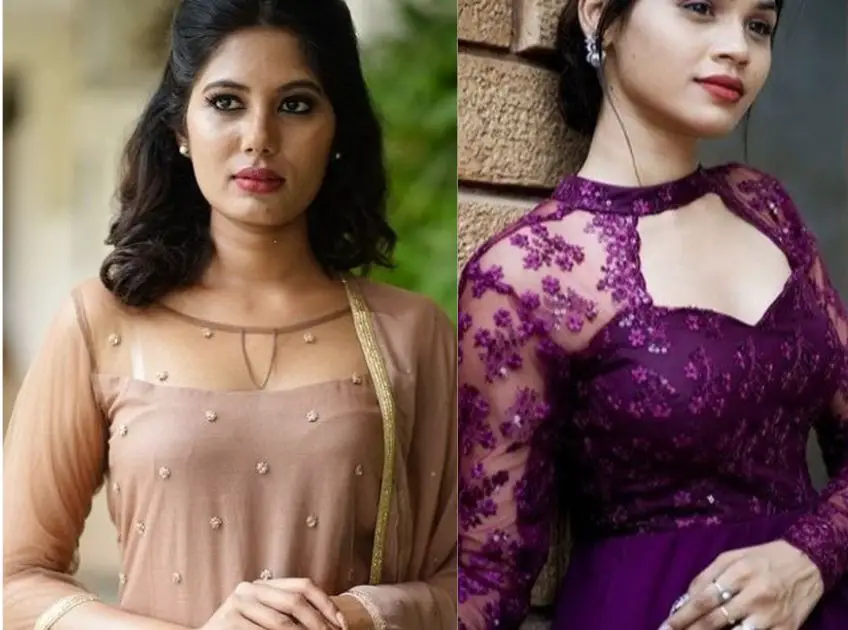 If you are bored with simple neck designs and wanted to have classy and trendy neck designs embellished with netted fabrics then try these designs to show up your style. Transparent net kurtis with eye-catching necklines are a wonderful addition to the wardrobe of any fashion lover. Their unique combination of transparency and elegant neck designs brings glitz, glamour, and a touch of fashion to any outfit.
They are a confident option for individuals who want to leave a lasting impression because of their impact on others and their visual appeal. Let your style stand out by enjoying the charm and beauty of transparent net kurtis with stunning neck designs.
Top 20 Transparent Net Kurtis Neck Design
1. Collar Neck with a Cut-Open Kurti Transparent Net Design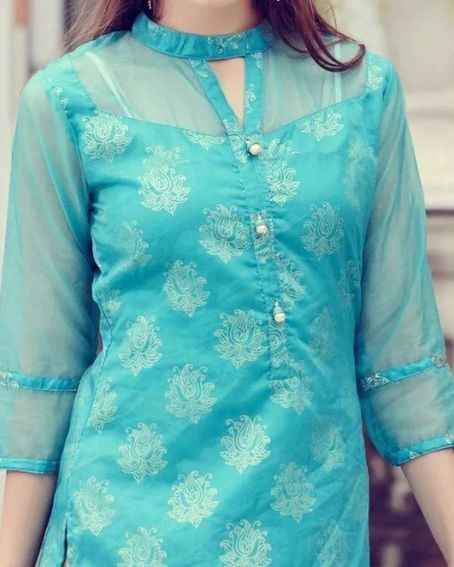 With its lovely collar neck design and netted fabric, this outfit combines softness and confidence. A tempting glance of skin appears because of the round and cut-open neck design, which makes you appear more attractive and trendy.
2. Red kurti with transparent net Boat neck design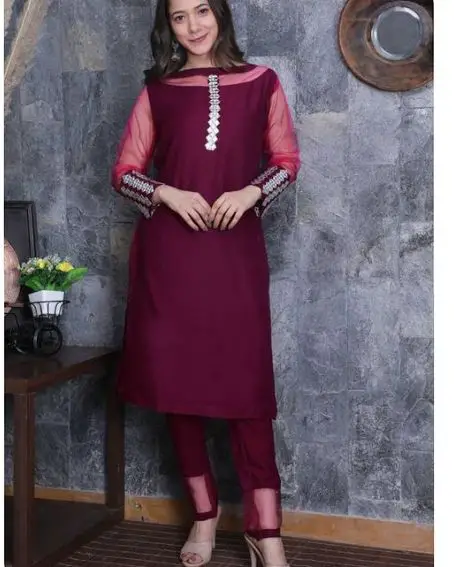 Another gorgeous translucent net fabric neck design with a boat shape is seen here. You may look classy in the bright red kurti with the netted embellishments on the sleeves as well. The bright red color gives a modern makeover, creating the perfect eye-catching outfit.
3. Plain White Kurti Transparent Net V Cut Neck Design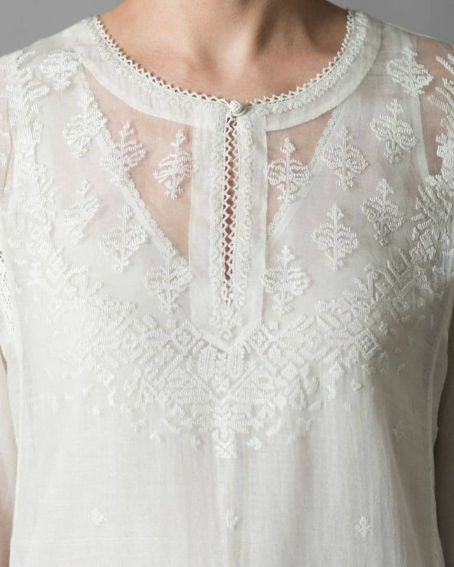 The neckline of this basic white kurti has a V cut and is covered in white netted fabric. The best part of the entire kurti is this netted fabric that covers the v-neck design and is decorated with a thin lace border and a button.
4. Awesome Kurti with Transparent Net Neck Design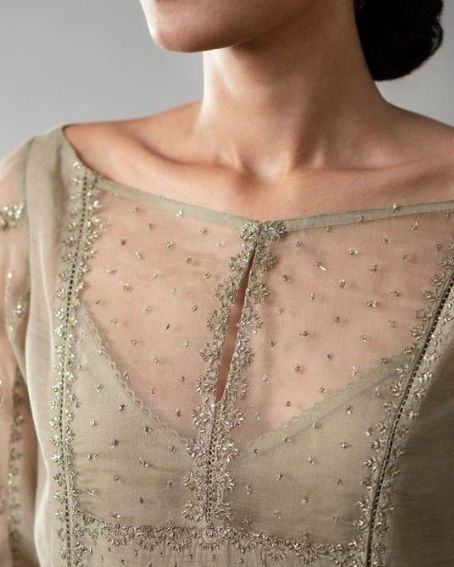 This stunning kurti neck design is with dazzling embroidery and netted fabric embellishments. The embroidery's shining is enhanced by the transparent net, creating a gorgeous and elegant combination.
5. Transparent Net Kurti Neck Design with a V Cut Slit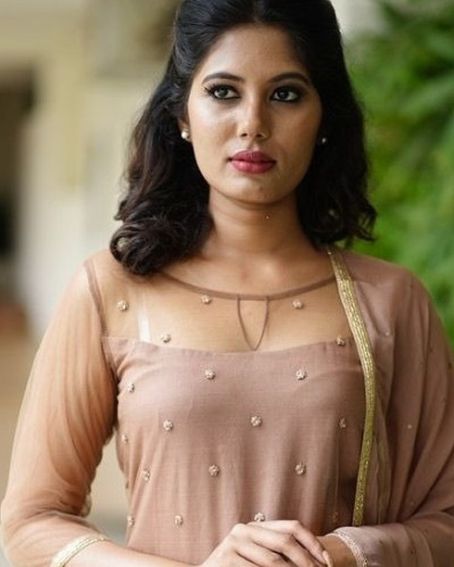 A transparent net kurti with a V-cut slit neck design gives you a touch of glamour and modernity. The transparent net fabric provides a sense of sensitivity while the V-cut slit gracefully highlights the neckline, creating an edgy and fashionable look.
6. Pentagon Cut Open Transparent Net Neck Design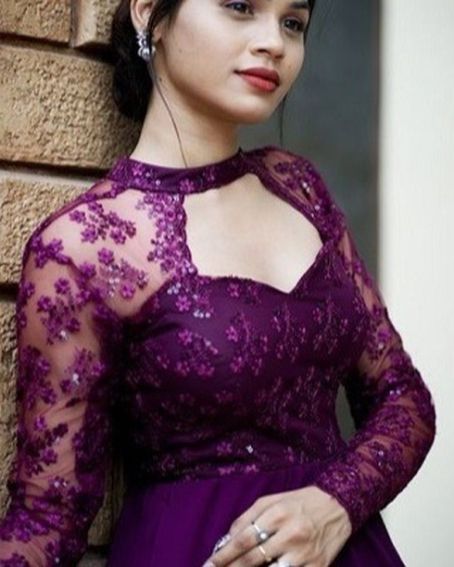 This is a one-of-a-kind neck design that features a pentagon cut shape neck design on a kurti that is decorated with transparent netted fabric. This netting fabric is embellished with embroidered work. The neck style has a round collar and full sleeves.
7. White Transparent Net Kurti Neck Design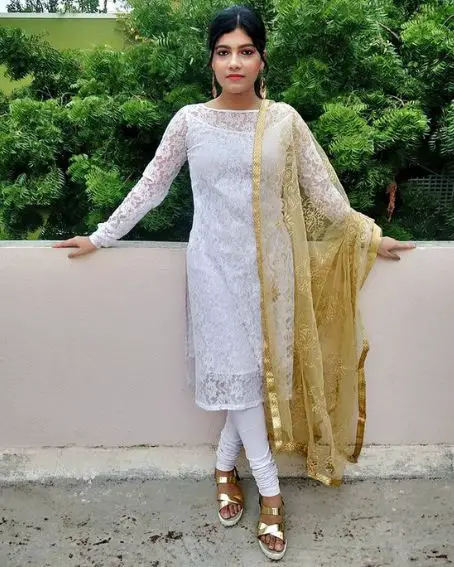 The boat neckline of this basic white kurti is embellished with netted embellishments on the sleeves as well. With white threading embroidery and netted fabric embellishments, this gorgeous kurti neck design gives an innovative and modern appeal.
8. Wedding Designer Kurti with Transparent Net Neck Design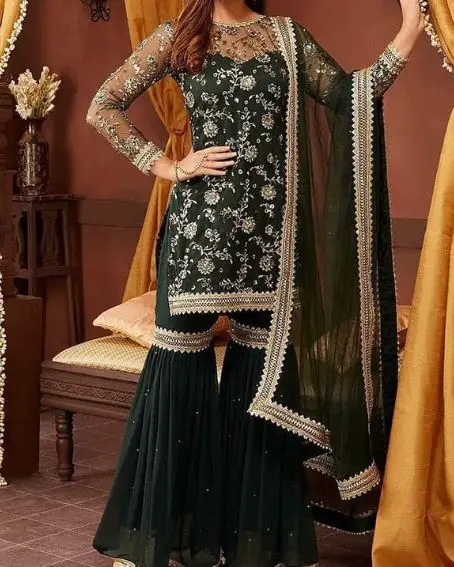 This outstanding bridal designer kurti has a transparent net neck pattern and embroidered net sleeves with sparkling embroidery. The combination of transparent net and sparkling embroidery adds richness and complexity, making it ideal for a special occasion.
9. Transparent Neck and Sleeves Design of Pink Kurti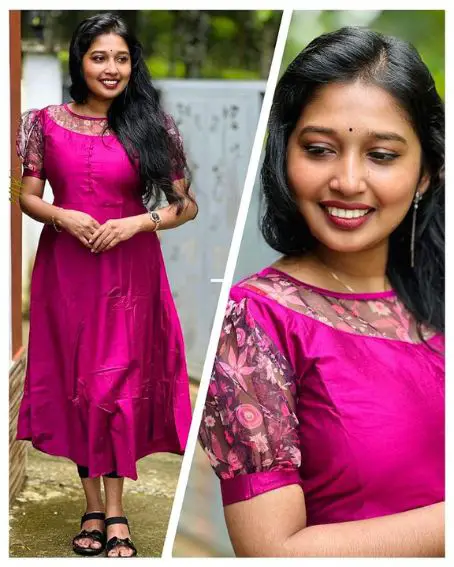 Another lovely kurti neck design linked to flower-printed netted fabric, resulting in a wide round neck design with puffy short and cuff sleeves. This neck design looks wonderful on you for special occasions and parties.
10. Amazing Transparent Net Kurti Short Sleeves and Neck Design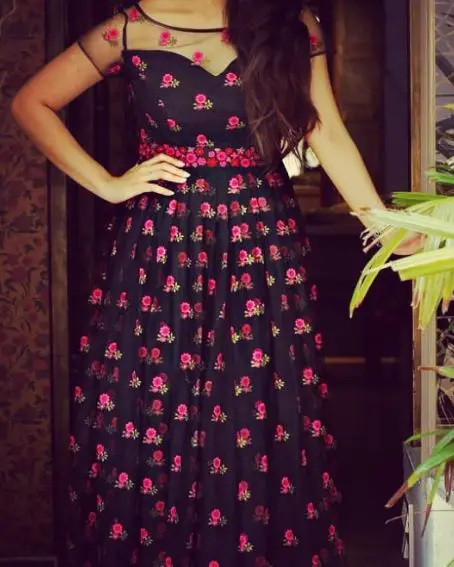 A simple and elegant style of a basic transparent net kurti with short sleeves and a stylish neck pattern. The transparent net fabric gives a delicate feel, with short sleeves and neck design adding overall elegance to the kurti, making it suitable for a variety of events.
11. Lovely Netted Kurti Neck and Sleeve Design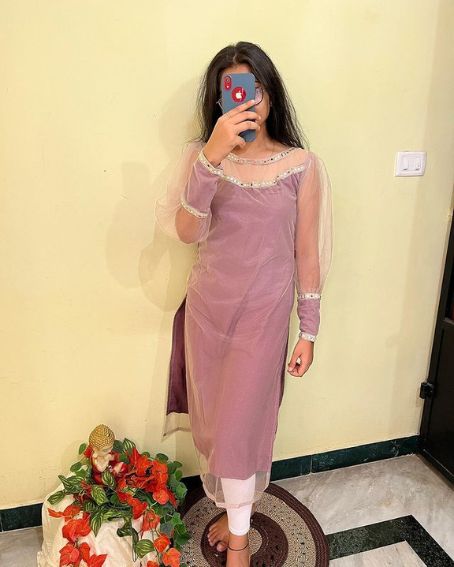 12. Kurti Boat Neck Design with Transparent Net Fabric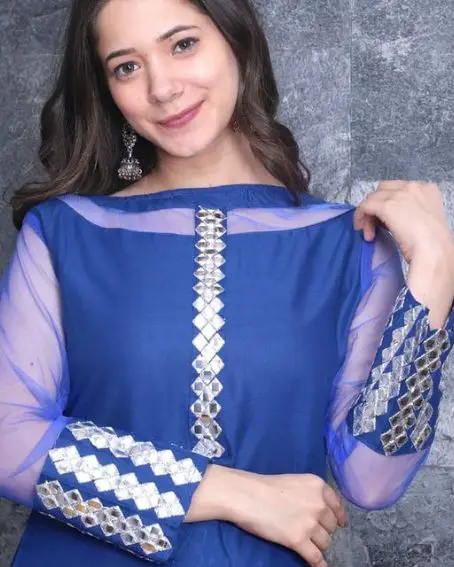 13. Elegant Kurti with a Transparent Net Neck and Golden Embroidery Work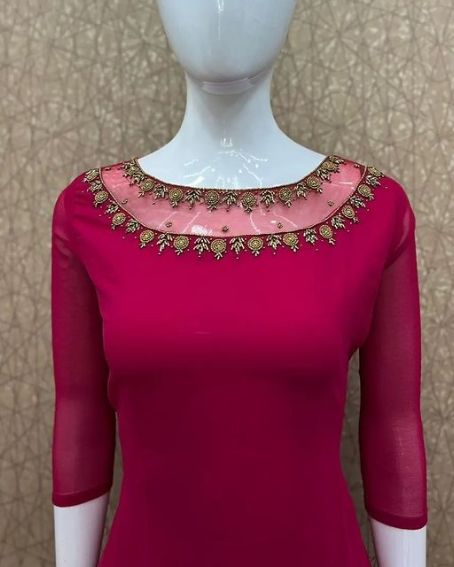 14. Best V-Cut Transparent Net Kurti Neck Design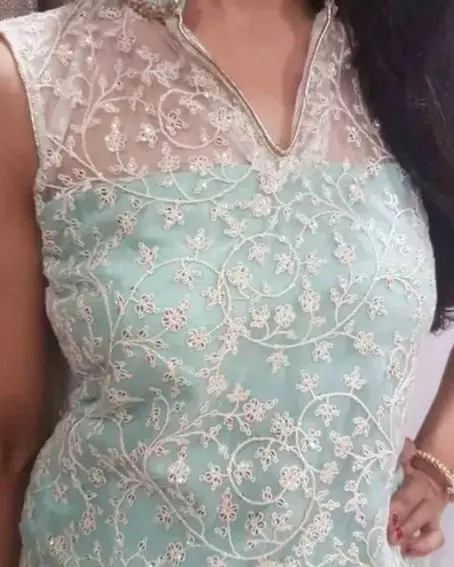 15. A Square-Cut, Transparent Netted Red Kurti with Embroidered Work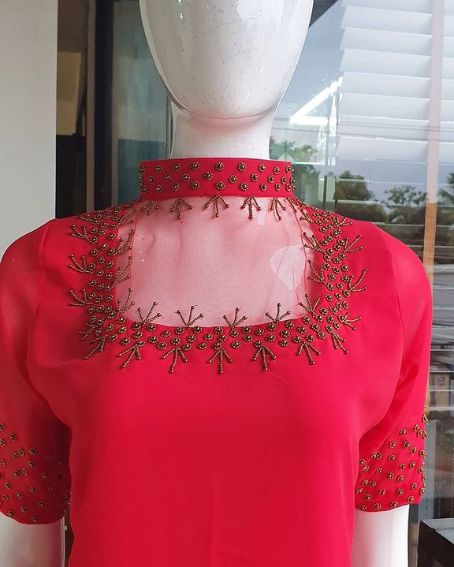 16. Transparent Net Neck Design Embellished with Threading and Stonework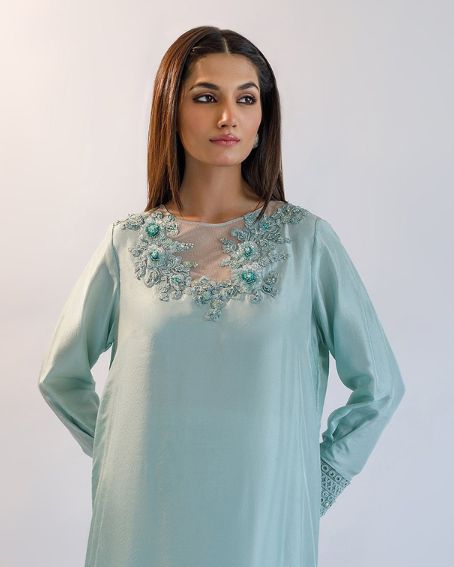 17. Gorgeous Kurti with a High Neckline and a Net Fabric Attachment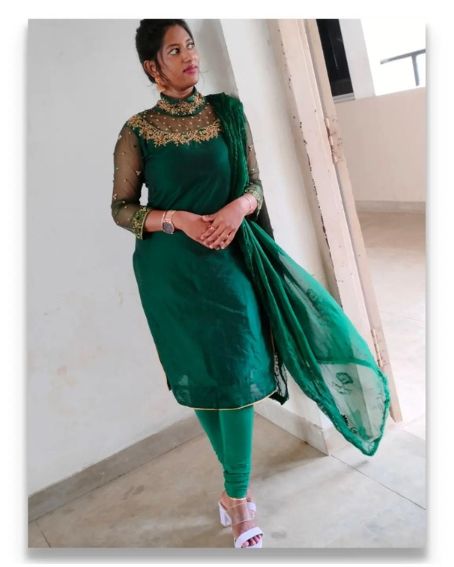 18. High Neck Collared Kurta with a Yellow Transparent Net Attached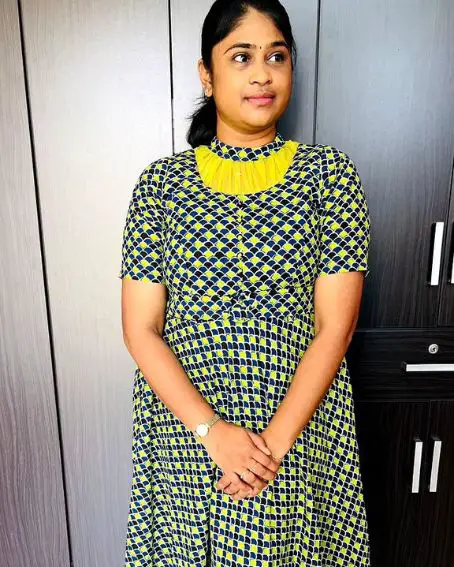 19. Ruffled Collar with Transparent Net Fabric Kurti Neck Design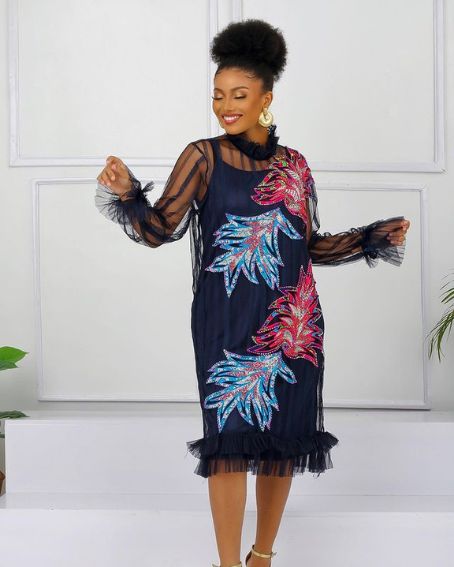 20. A Transparent Net Fabric Kurti with Bell Sleeves and a Polo Neck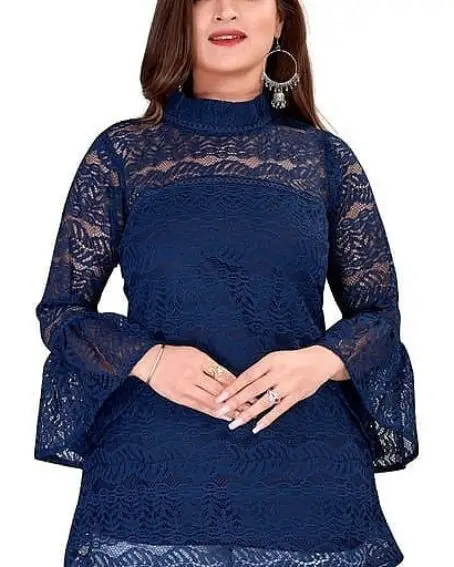 Conclusion
Transparent net kurtis using the latest collection would enhance your style level. The gently embellished necklines on these kurtis lend a sense of elegance and class. These kurtis are made of net fabric and have a fashionable and modern style. Our transparent net kurtis, created to make a statement, offer the ideal combination of fashion and comfort.
Related Articles