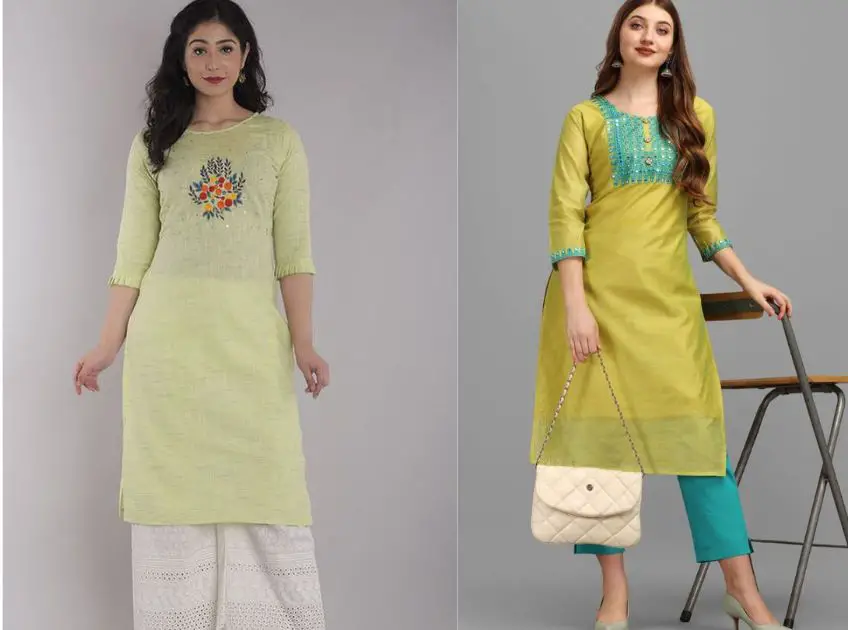 Want to look like a stylish woman with a kurti? Look no further, here is your favourite 3/4 sleeve kurti design. We have taken some of the top lists especially for you to try now. Whether you prefer a modern or classic look, there are countless 3/4th sleeve designs for everyone. These trendy sleeves kurti bring the epitome of casual comfort and a pleasing look.
There are many reasons why girls and women love wearing 3/4th sleeve kurtis including versatility, comfort and give stunning look. Additionally, it comes in a wide range of designs, styles and colours which allows every woman to express their sense of fashion and style.
Make your kurti an attention-grabbing piece with the trendy 3/4th sleeve design that is mentioned below
20 Best 3/4 Sleeves Design for Kurti
1. Rayon Small Keyhole 3/4th Sleeve Kurti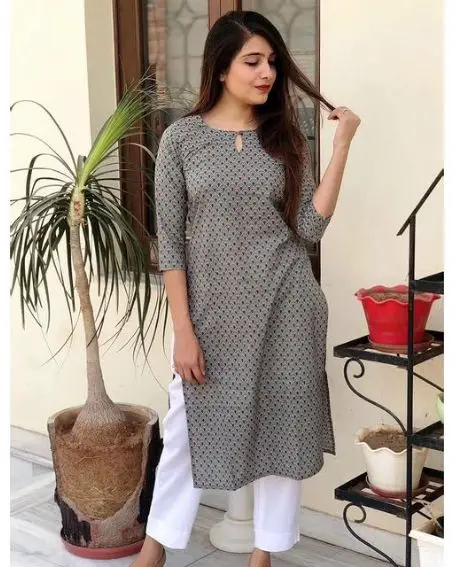 Take a look at this rayon 3/4th sleeve kurti that is a perfect addition to your winter clothing list. The grey kurti is paired with white pants to make it more chic. This is extremely well-suitable for evening parties and casual gatherings.
2. Knot at the Sleeve End of Kurti Design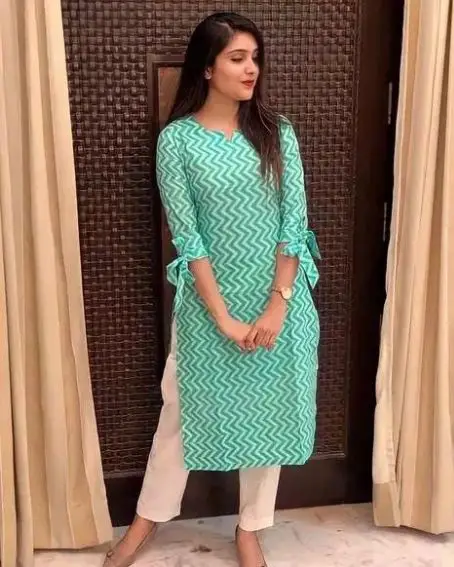 Here is your fantastic green knot end-sleeve kurti that you can comfortably wear all day long! The attire is versatile for styling and helps you experiment with a wide variety of looks.
3. Thread Embroidery Round Neck Kurti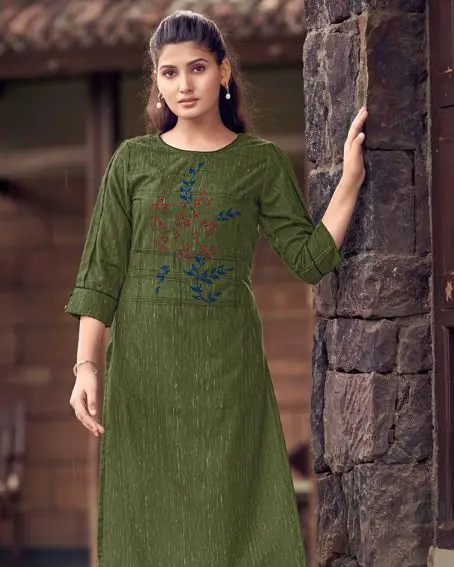 The thread embroidery on the front is attractive and very comfortable. This long kurti with a 3/4th sleeve will give a fashionable solution for informal events. Consider your style, body shape, time and occasion while selecting the kurti.
4. Hakoba Patch Sleeve with Crochet Lace V-Neck Designed Kurti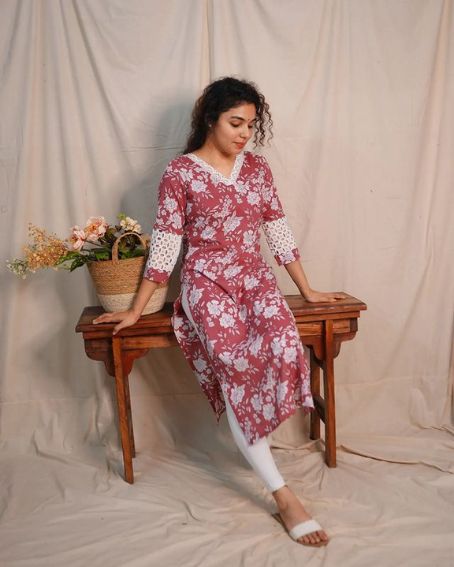 3/4 sleeve kurti are very popular nowadays among young ladies, because it is ready to give any stylish options. The Hakoba patch sleeve kurti is a perfect outfit to wear for every occasion.
5. Puff Sleeve Shiny Cloth Kurti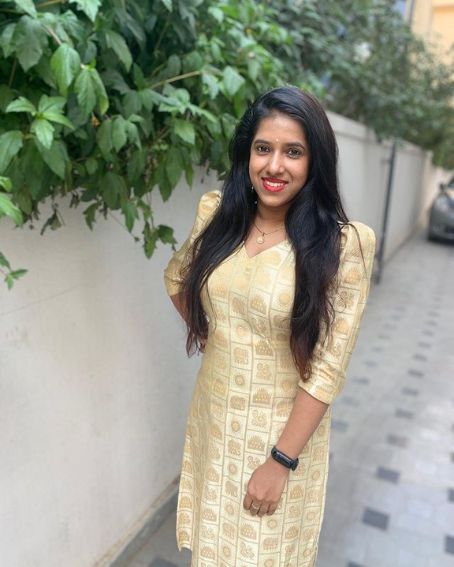 A puff sleeve kurti is the perfect design for women and girls who wear between half and full sleeves kurti. It gives both a traditional and modern look. This shiny glossy cloth adds a touch of elegance and sophistication
6. Fancy Balloon Sleeve with Riveted Moti Work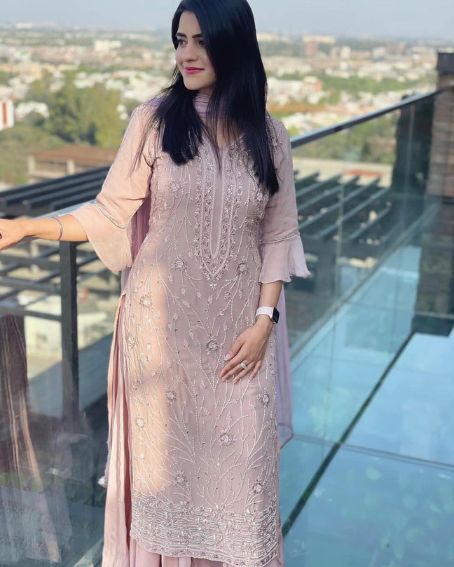 The fancy balloon sleeve kurti is a super stylish as well as breathable one. Heavy embroidery sequins work on the kurti seems unique and it will enhance your style and personality.
7. Cotton Kurti with Yoke Embroidery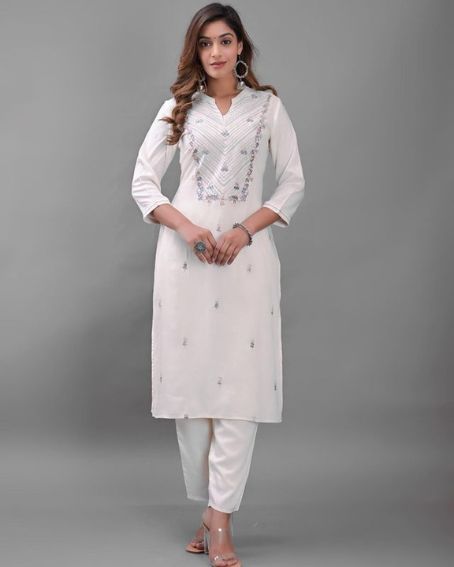 This white cotton kurti yoke embroidery adds a trendy element to the kurti. It is well-suitable for every body type and uplifts your overall look. This attire makes a bold statement wherever you go.
8. Tassel Work Yellow Frill Type Short Kurti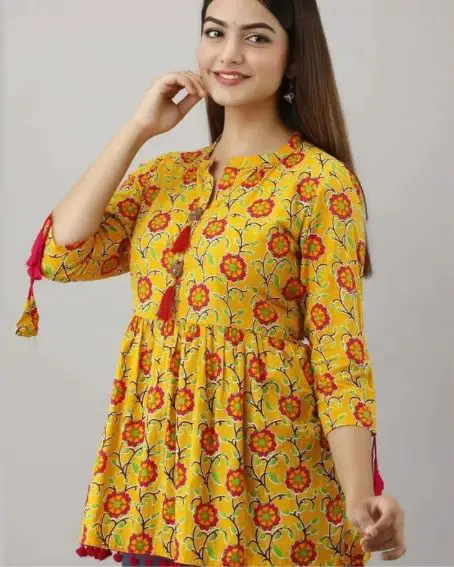 Yellow frill type kurti is a modern and stunning tassel work designs that trending among the young generation. This fancy sleeve design kurti can be done on various events from formal to casual outings.
9. Shirt Model 3/4th Sleeve Kurti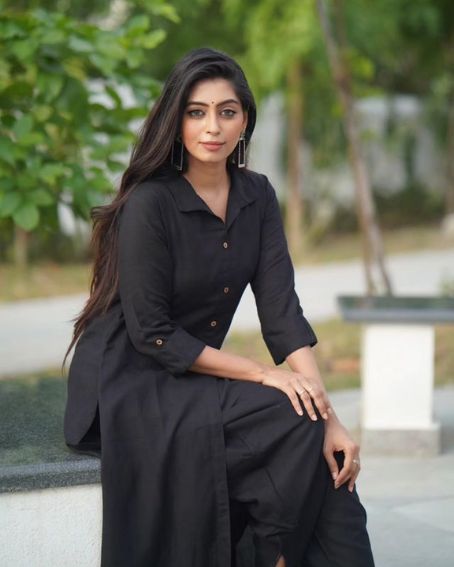 This style of kurti features a shirt type with a button stitched at the front and sleeve end. It gives keys a stylish yet comfortable look for every body shape. This can be worn with jeans, skirts and palazzo and can try it on casual outings, formal events or even as an everyday wear
10. Cotton Slit Top with Bagh Print Patch on Sleeve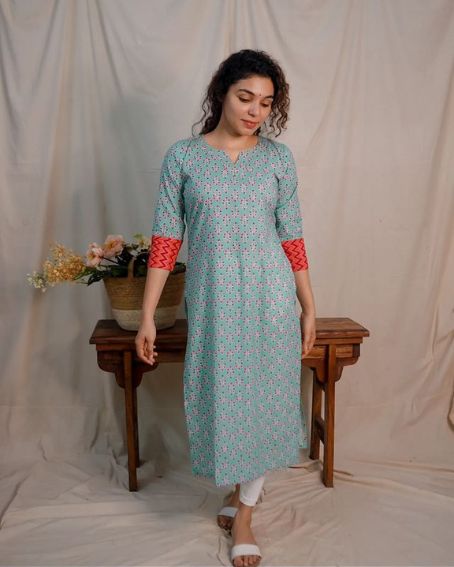 Kurti are classic and pleasing designs that add a touch of traditional style. The red bagh patch on the sleeve is the perfect tone for the blue cotton slit kurti. This long pattern neck kurti is something you must try for this season.
11. Sleeve Cut 3/4th Sleeve Kurti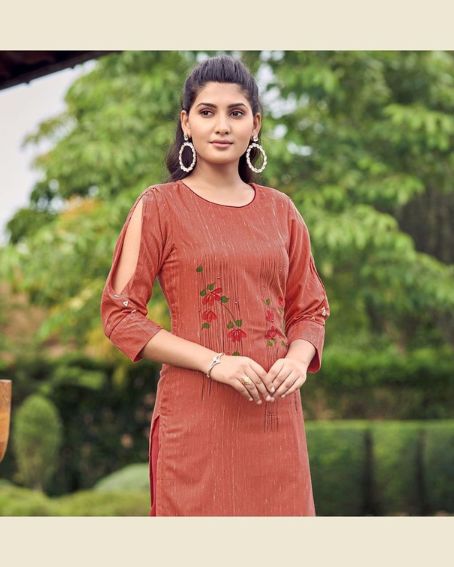 12. Lace Work on Front Three-Quarter Kurti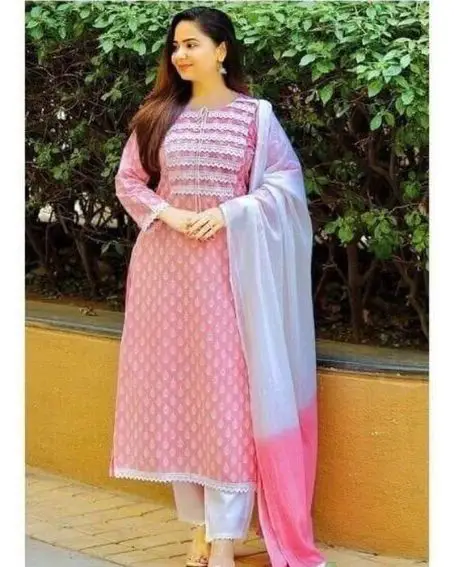 13. Asymmetrical Yoke with Self-Print Kurti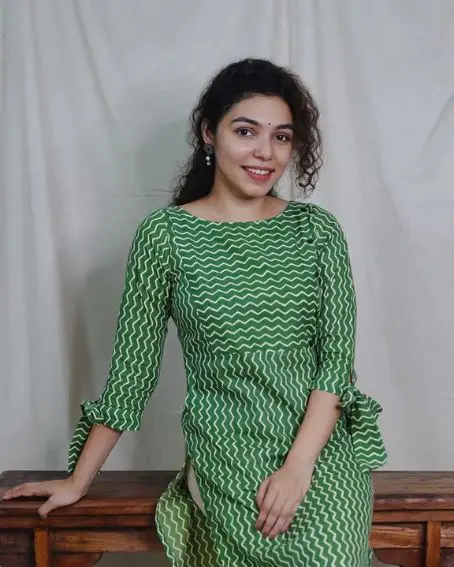 14. Pleated Long Anarkali Three-Quarter Kurti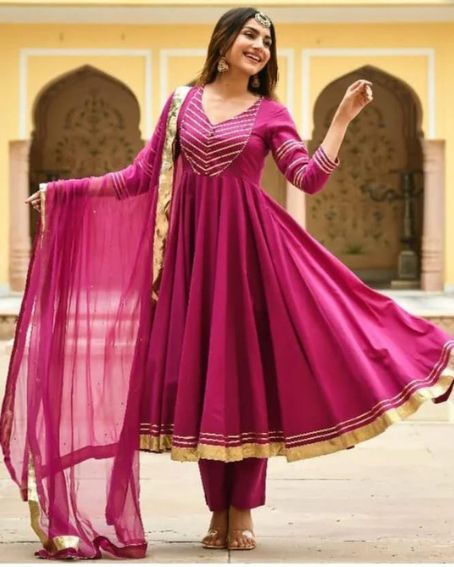 15. Boat Neck Short ¾Th Sleeve Kurti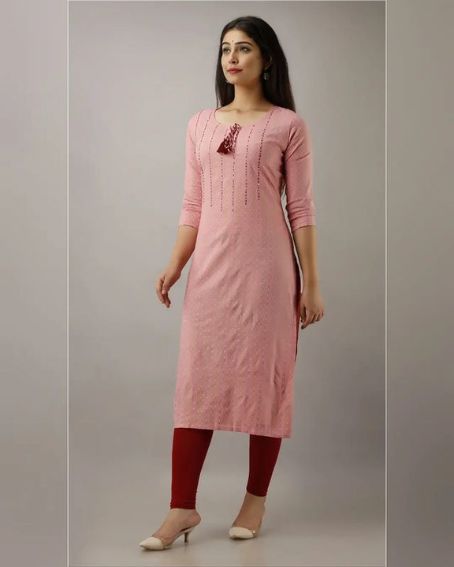 16. Chanderi Fluorescent Green Sleeve Kurti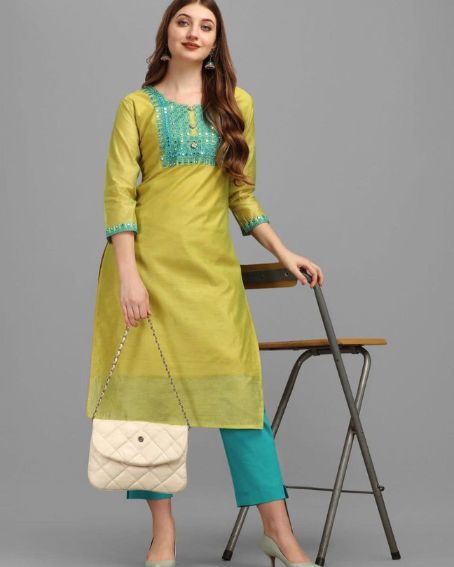 17. Cotton Slub Pleated End Sleeve Kurti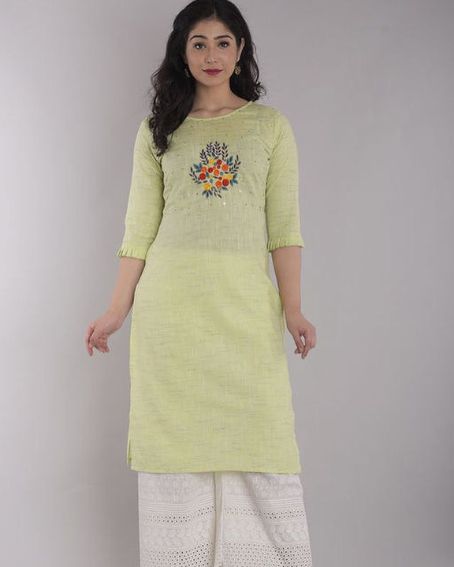 18. Side Open High Neck Sleeve Kurti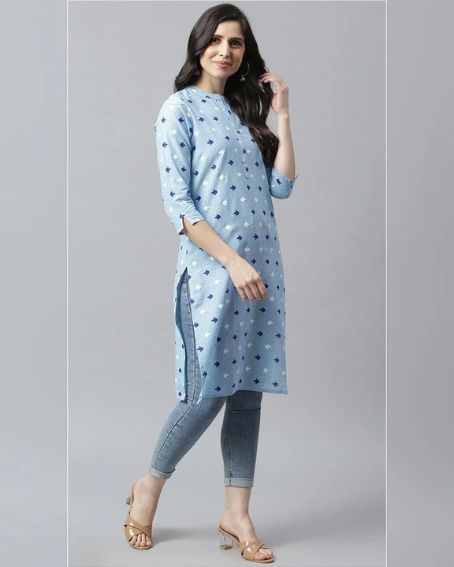 19. Plain Black Kurti with Keyhole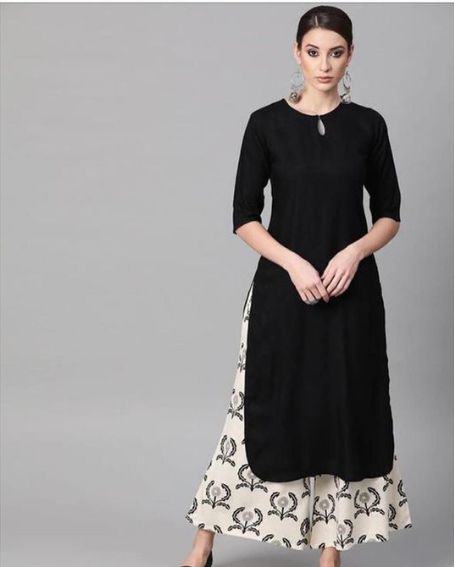 20. Paisley Printed Button Detailing Sleeve Kurti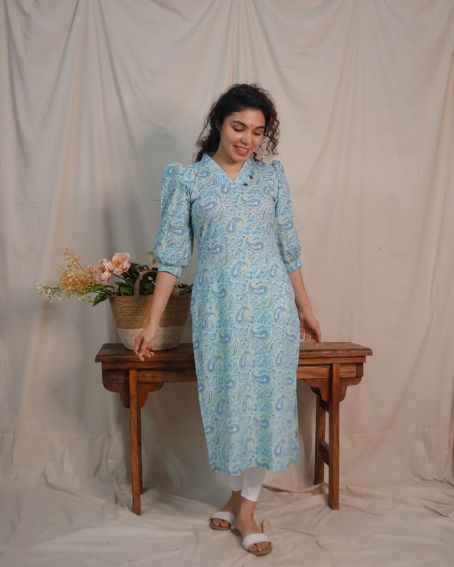 Conclusion
Above we have added modern and stylish 3/4th sleeve kurti designs that are trending this year 2023. These designs are suitable for high parties or you can try them for parties or office meetings. It can elevate your look from normal to outstanding in no time. So, get ready to refresh your kurti collection with an eye-catching kurti design.
Related Articles