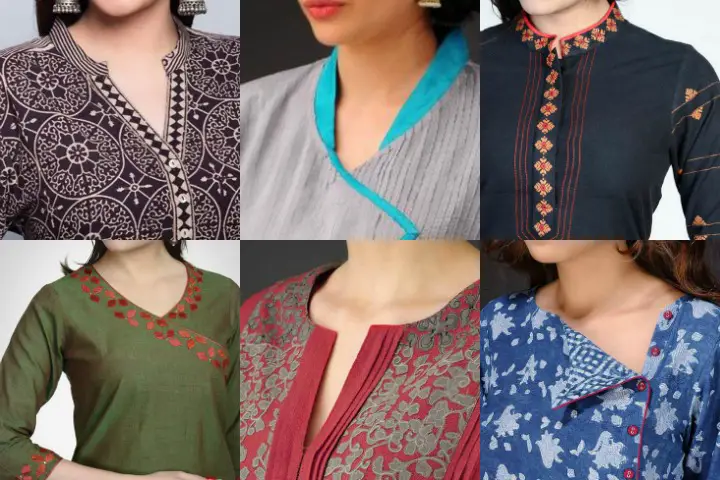 Kurtis are versatile, they can be simple and sober or can be ultra-stylish. This is very interesting to note that, the latest kurti neck designs play a major role in styling a kurti, it can make a simple kurti look more stylish. Nowadays, ladies are looking for latest kurti design patterns. The fit and colour of the kurti is always the first thing to be considered. But, in order to be considered as fashionable and style-oriented, the wearer needs to consider the kurti neckline pattern and unique sleeve styles as well.
Kurti neckline design also complements your personality. For example, if you are full-figured or curvaceous, you should opt for a round neck or V shape neck design for kurti. On the other hand, you should choose boat neck kurti or mandarin collar kurti if you have a medium bust size.
Here is a collection of top 50 Stylish And Trendy Kurti Neck Designs To Try
50 Stylish And Trendy Kurti Neck Designs
1. Gargoyle Grey Peach Panel Khadi Kurta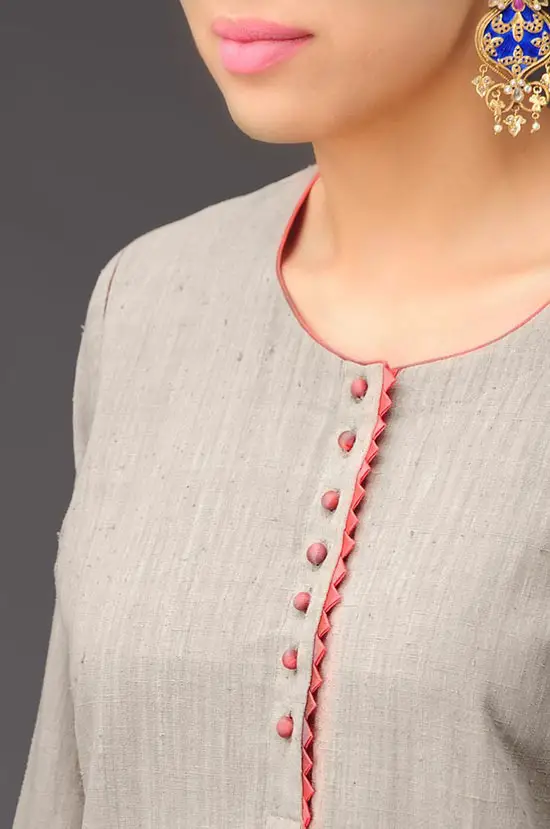 2. Asymmetric Neckline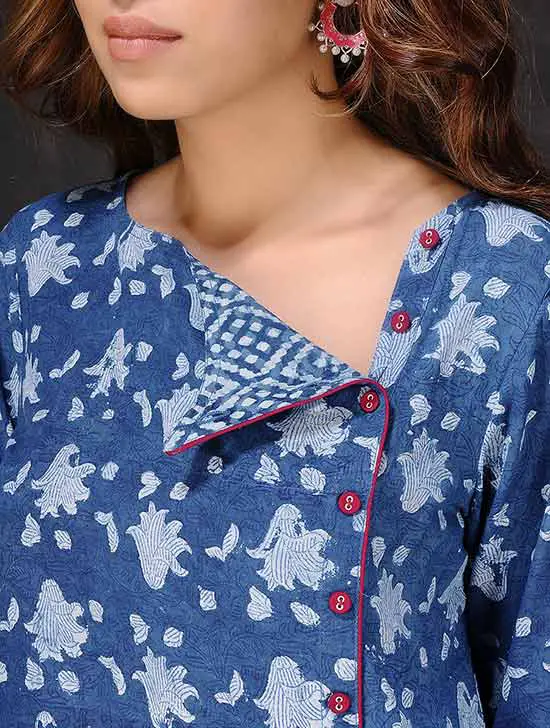 3. Closed Neckline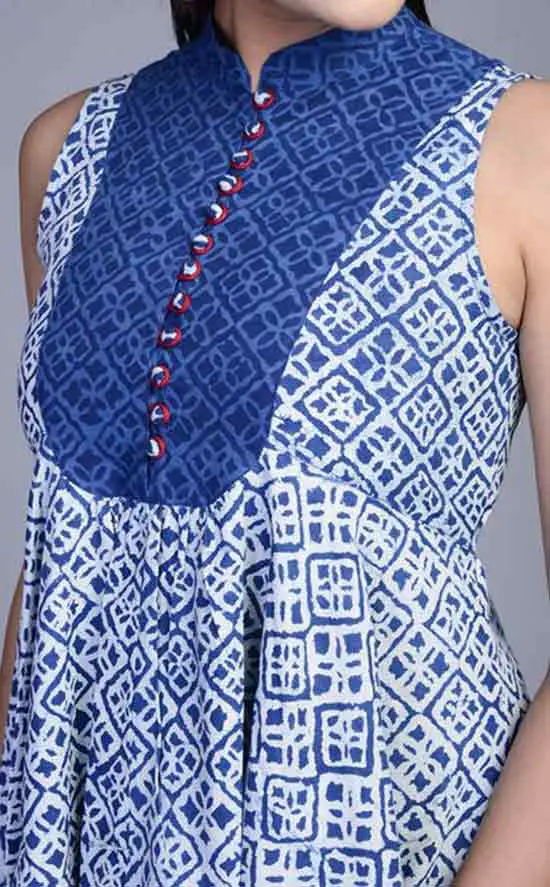 4. Neckline Gala Fashion Kurtis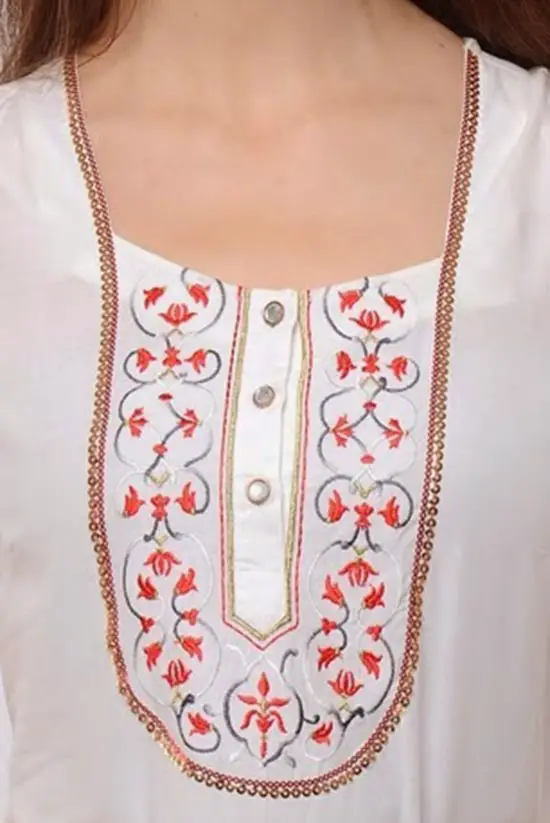 5. Red – Grey Patchwork & Embroidered A Line kurti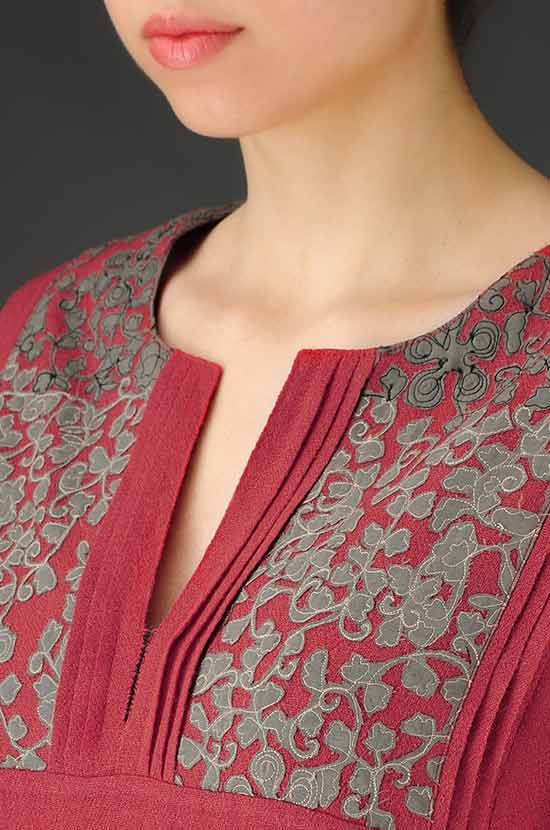 6. Peach Diamond Pattern Gota Patti Work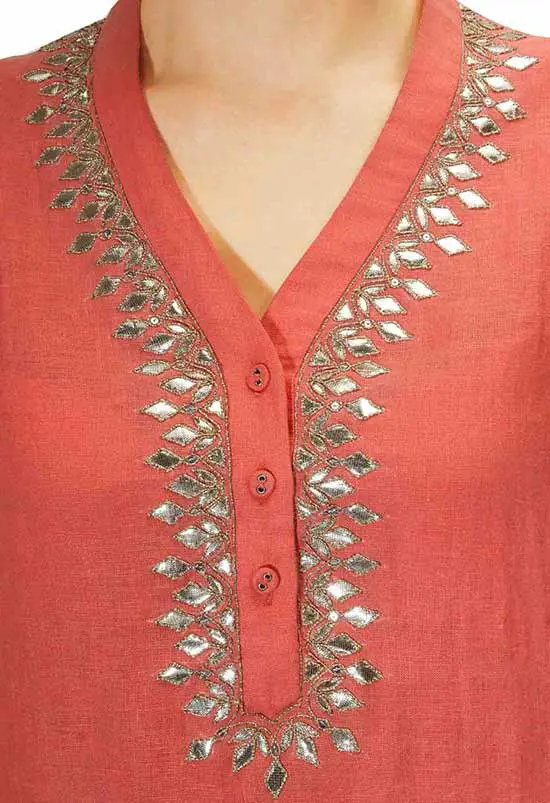 7. Blue – Red Ajrakh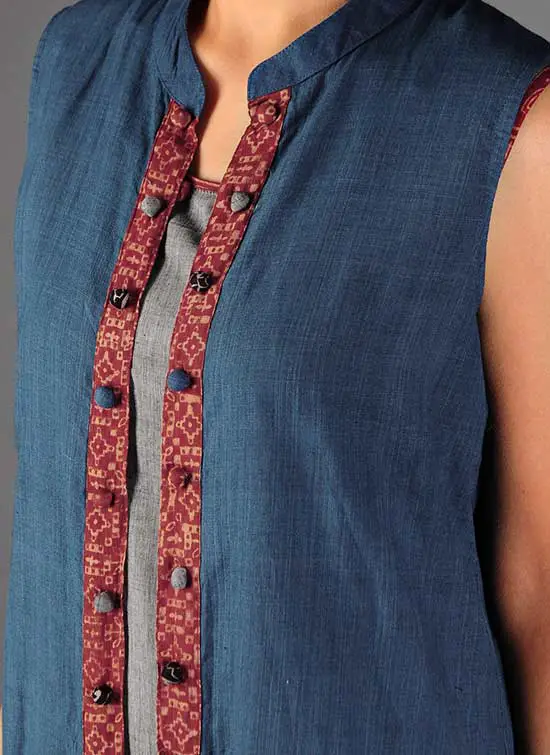 8. Silk Cotton Chanderi Printed 2 Piece Set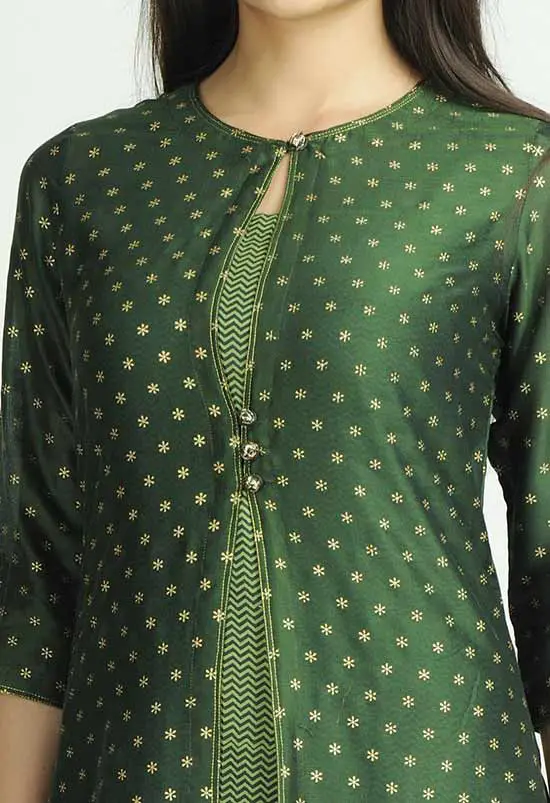 9. Variety Of Covered Buttons Encircle The Bound Neckline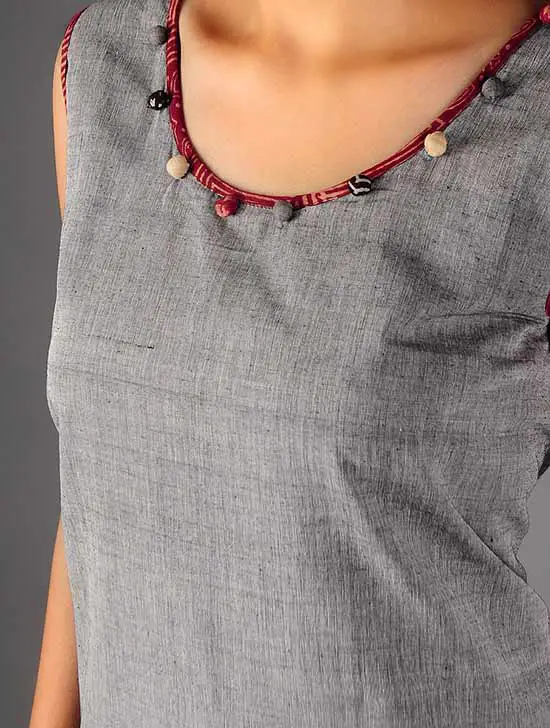 10. Wool Plain Kashmiri Embroidery Mini Kurta Black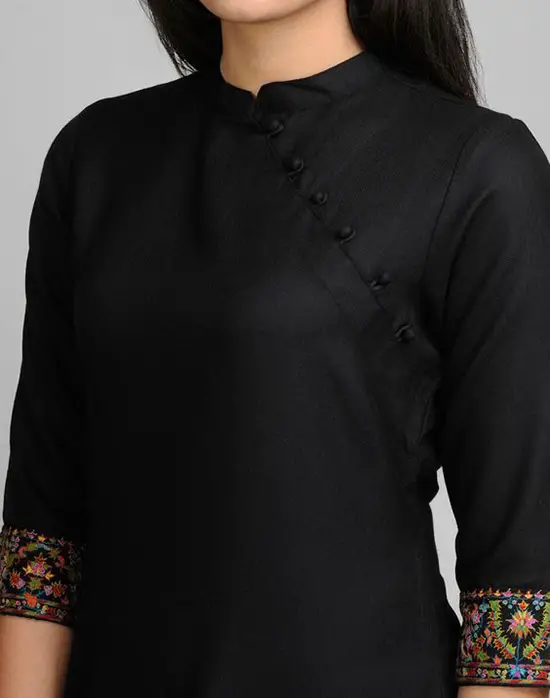 11. Minnie Dress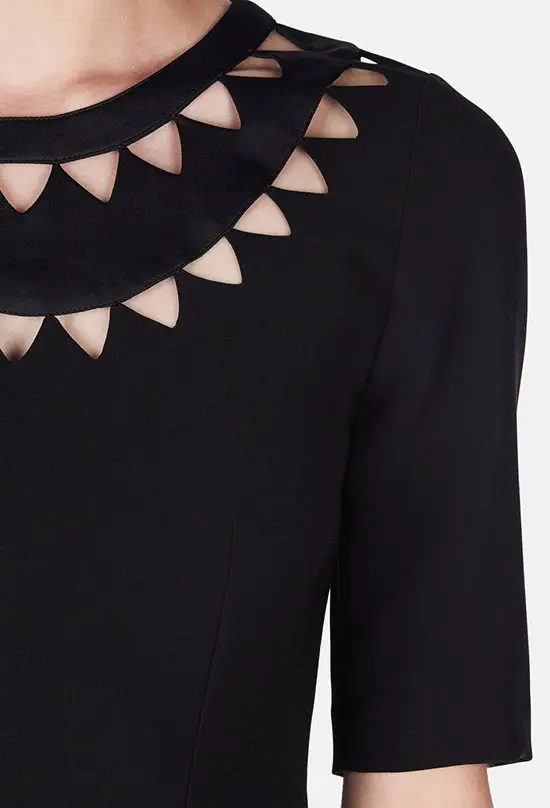 12. Tussar Cotton Textured Top Stitch Tunic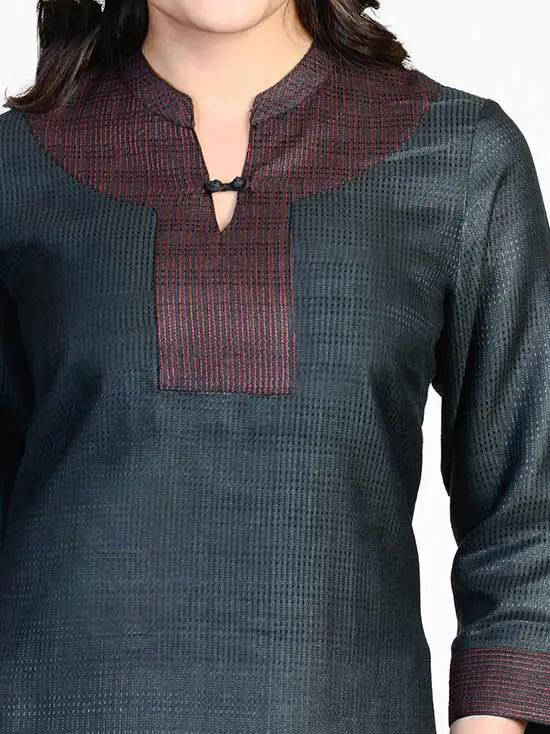 13. Fashionable Collar Neck Designs For Kurtis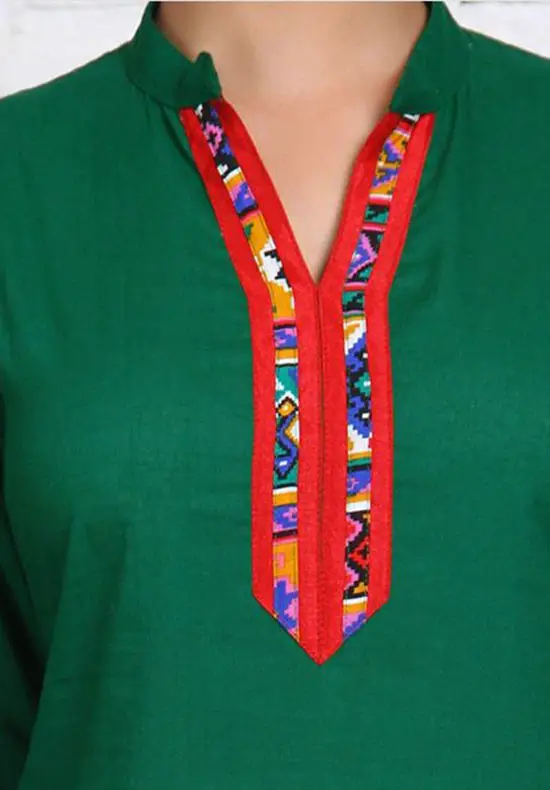 14. A Beautiful Tie Neck Kurta With Tassels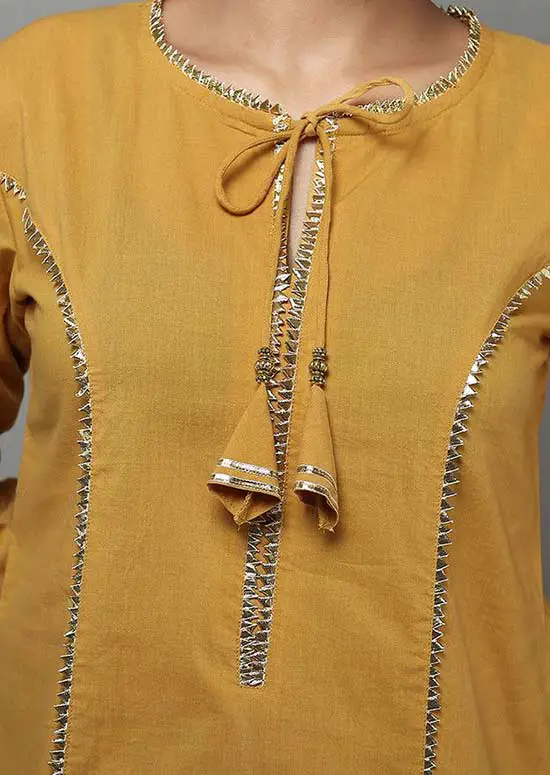 15. Surplice Neckline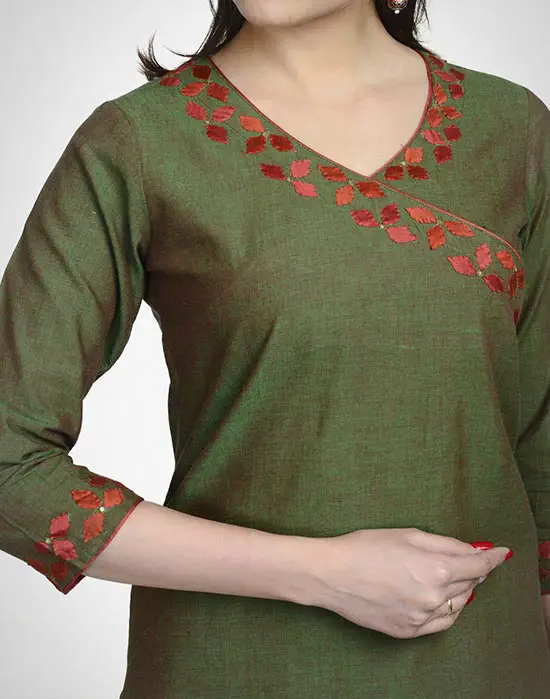 16. Ivory Handwoven Khadi Kurta With Embroidery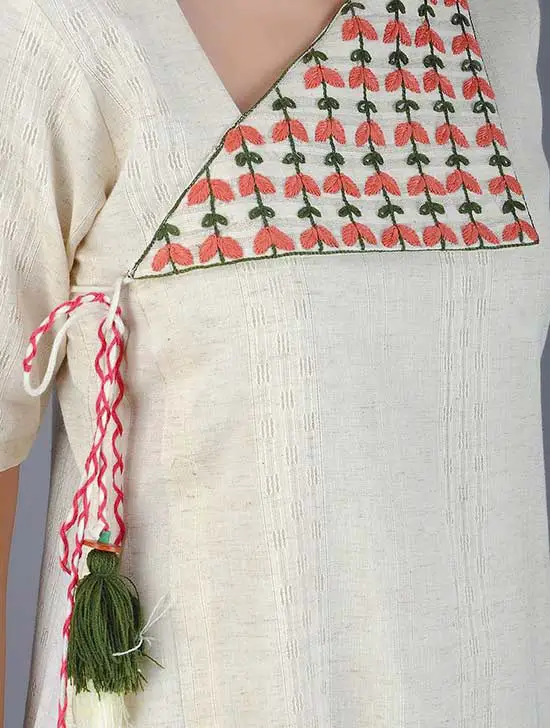 17. Chinese Collar With Loop Button & Elbow Sleeves P-Line Hand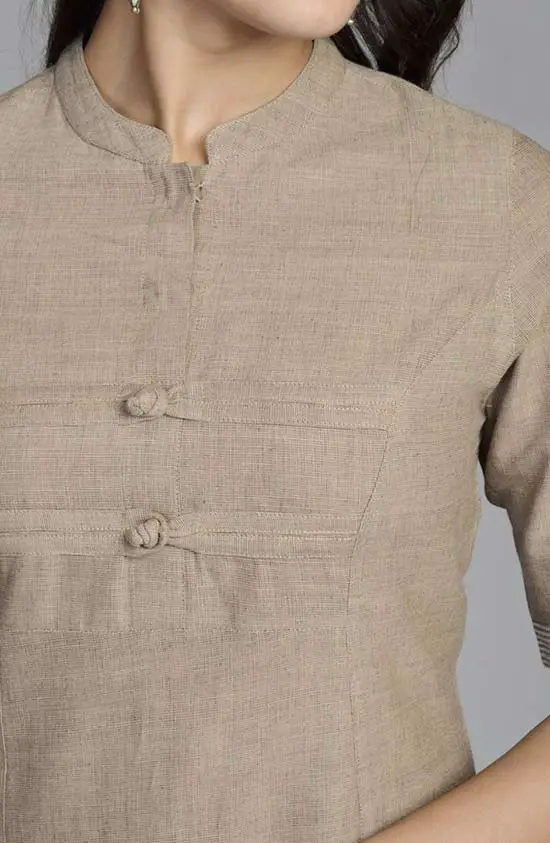 18. Diagonal V-neck with Keyhole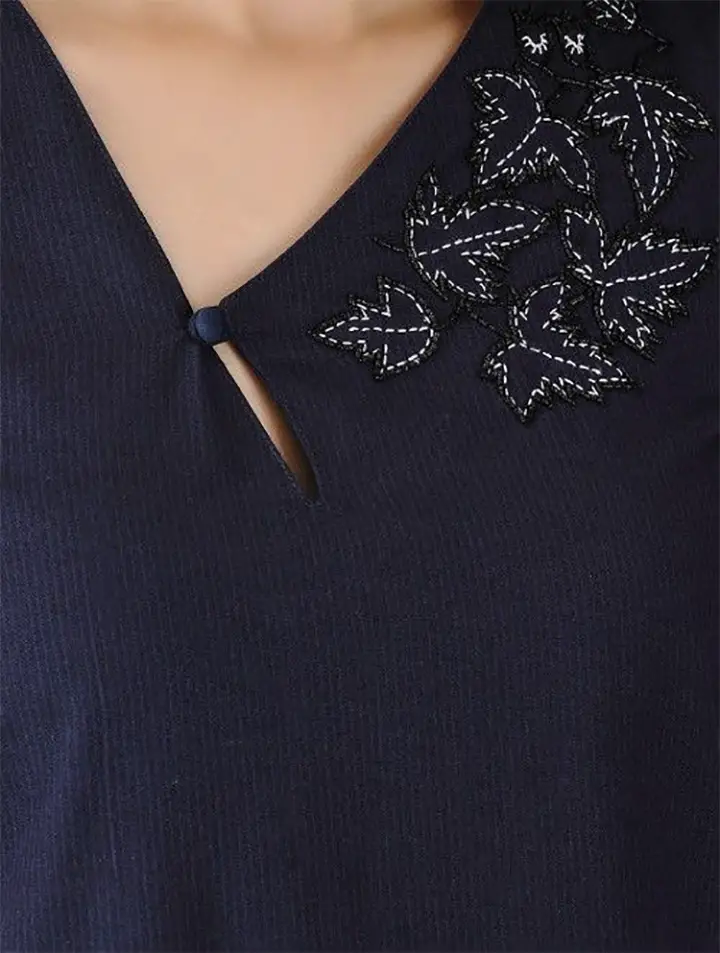 19. V Neck with Potli Buttons Kurti Neck Design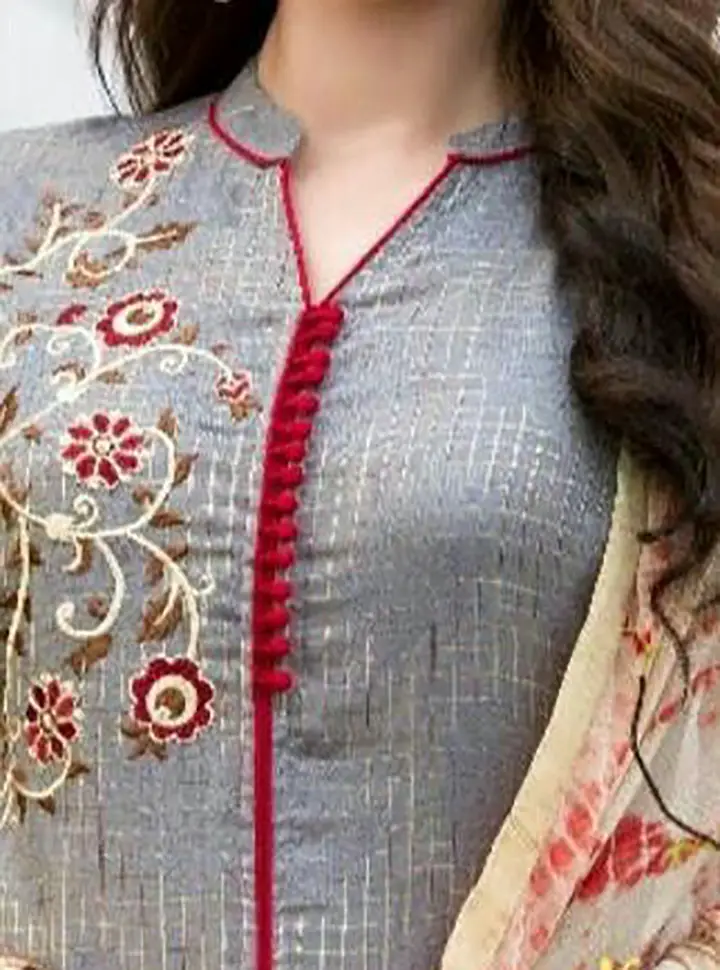 20. Tear Drop Neckline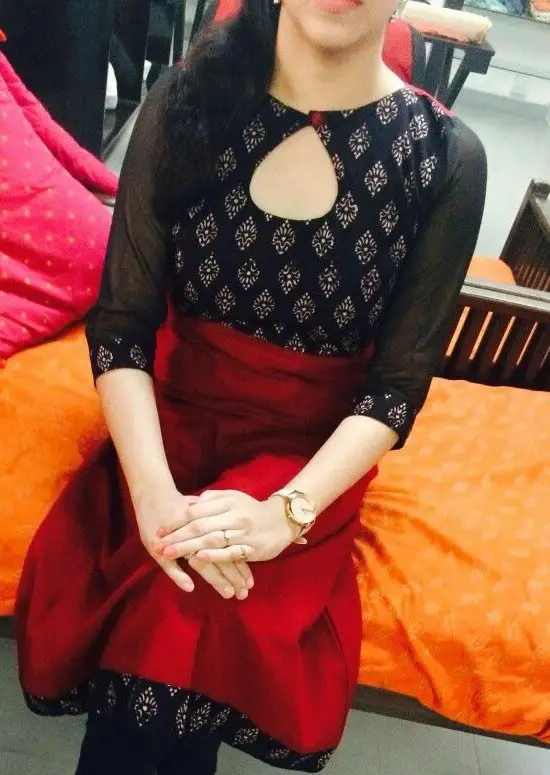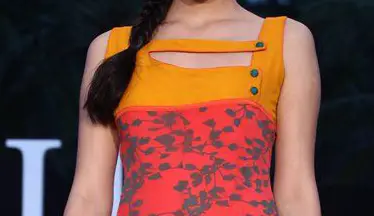 22. Boatneck Peep-hole Pattern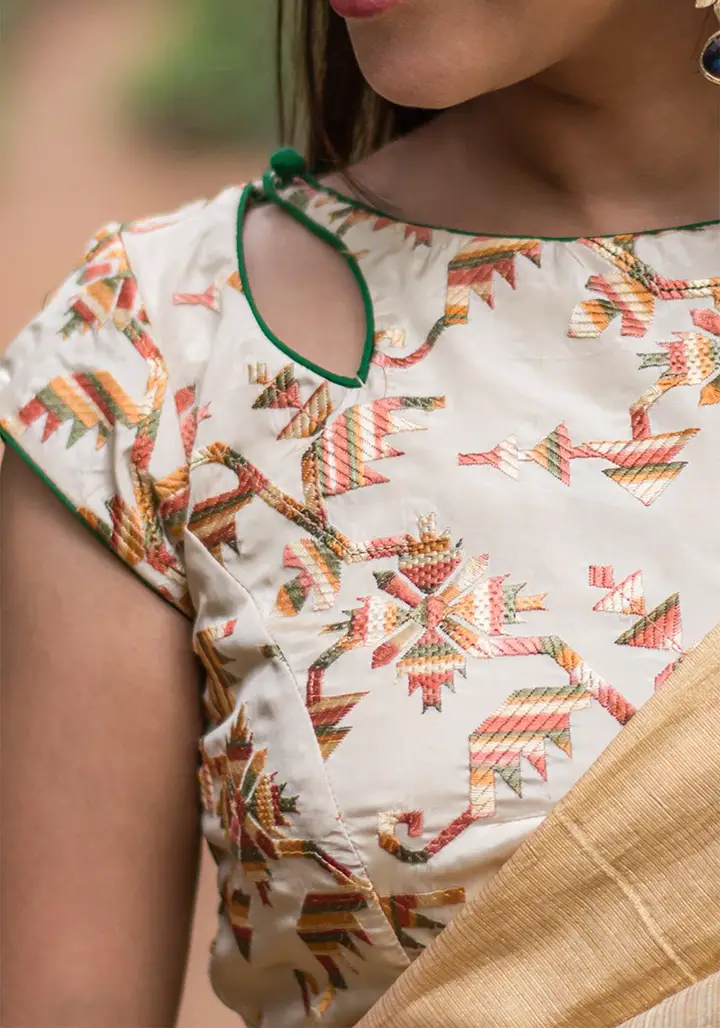 23. Collar with 'U' Kurti Neck Design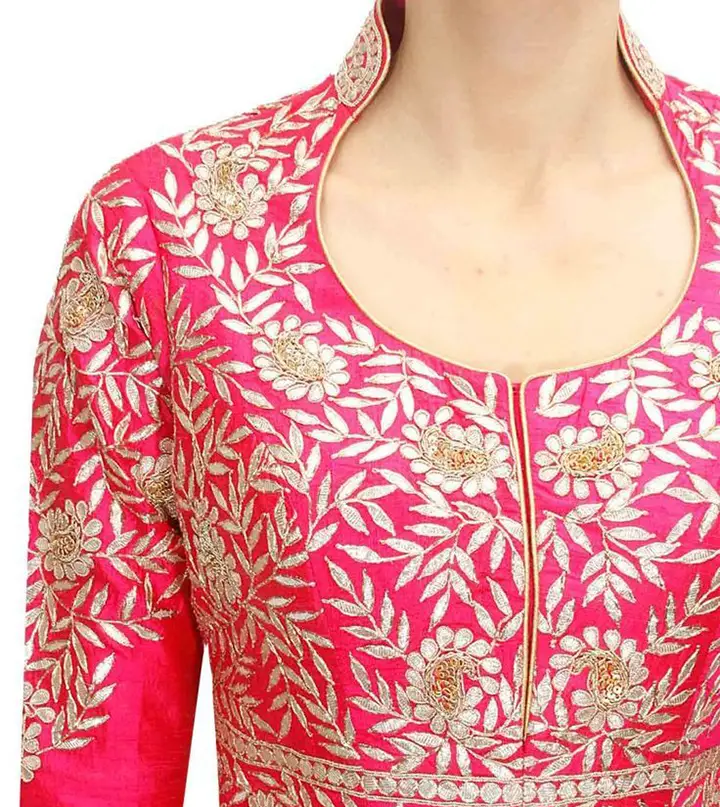 24. Double Collared Neckline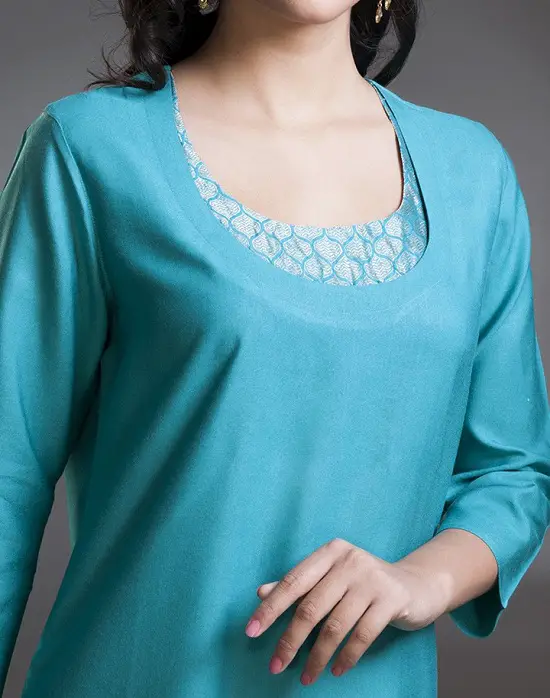 25. Faux Buttoned Wrap-a-round Neckline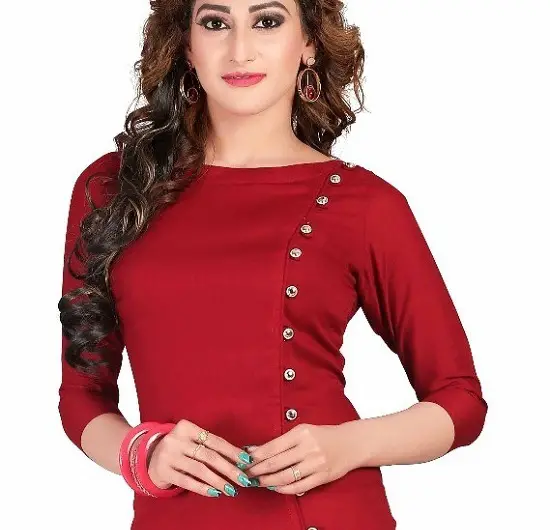 26. Shirt Collar Neckline With Faux Buttons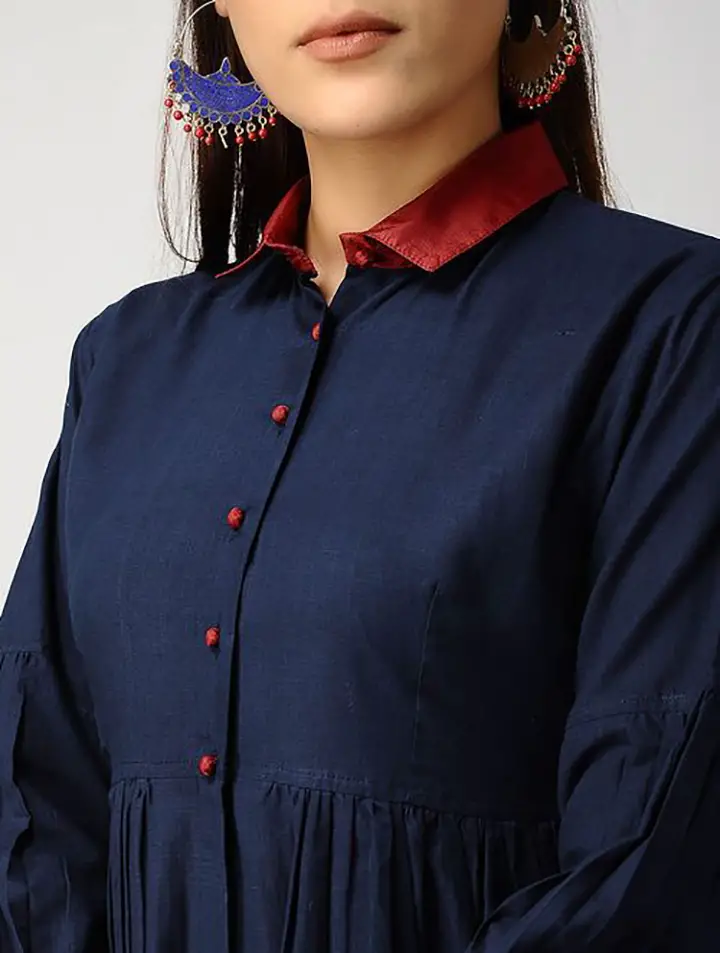 27. V-Neck Loop Hole Neckline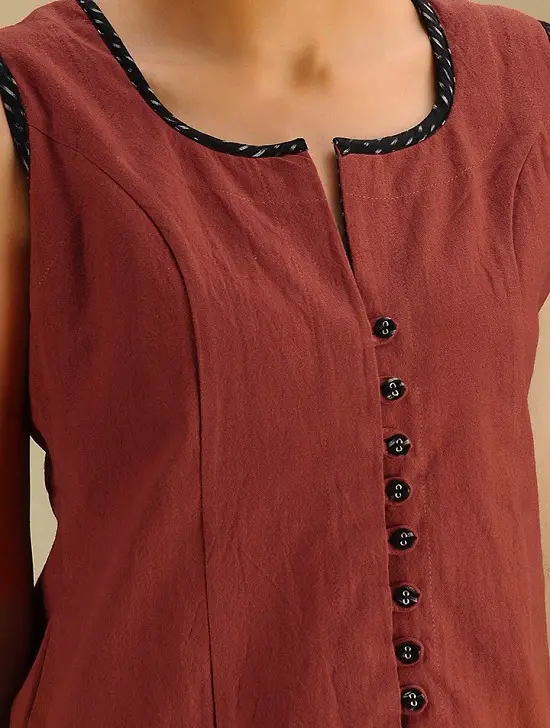 28. Black Beige Kalamkari Printed Cotton Kurti Neck Design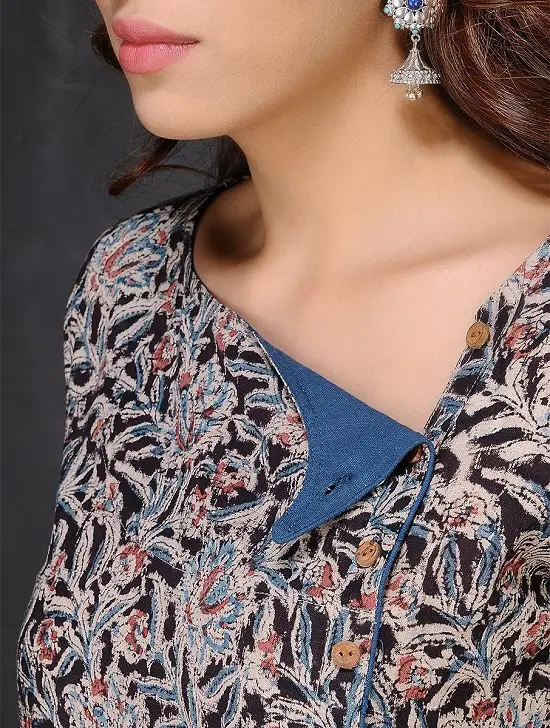 29. Blue Ajrakh Printed Cotton Kurti Neck Design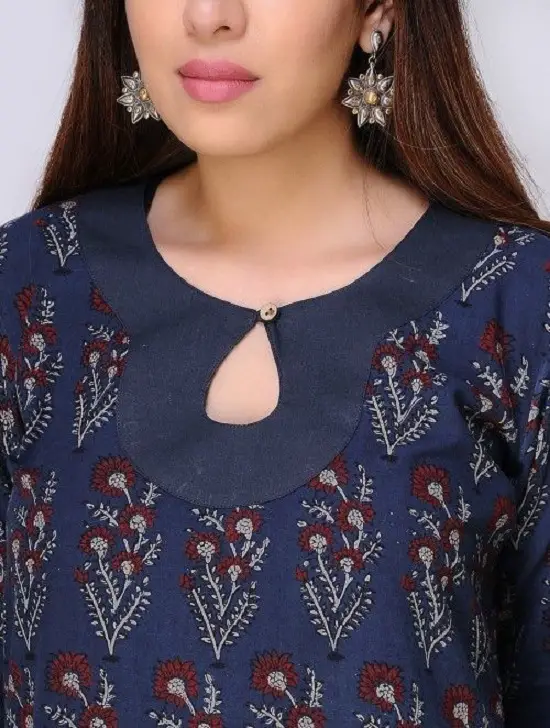 30. Red and White Boat Neck Design for Kurti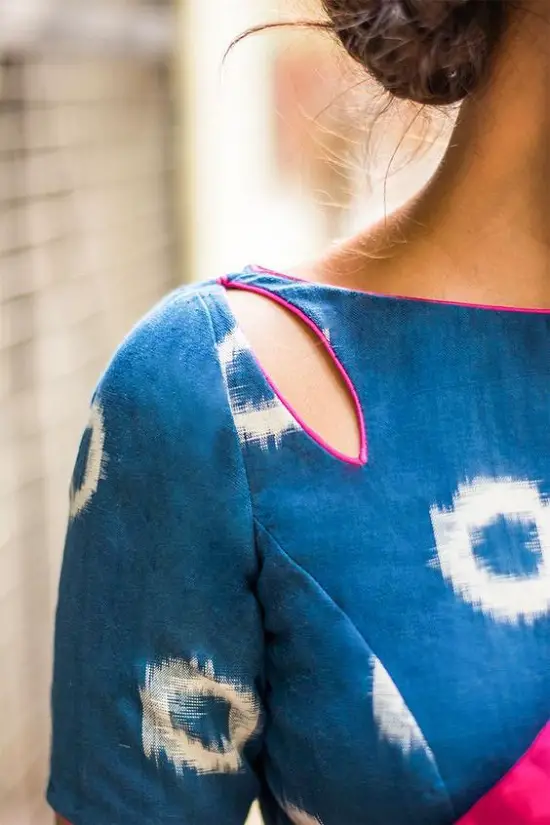 31. Red White Ikat Boat Neck Design for Kurti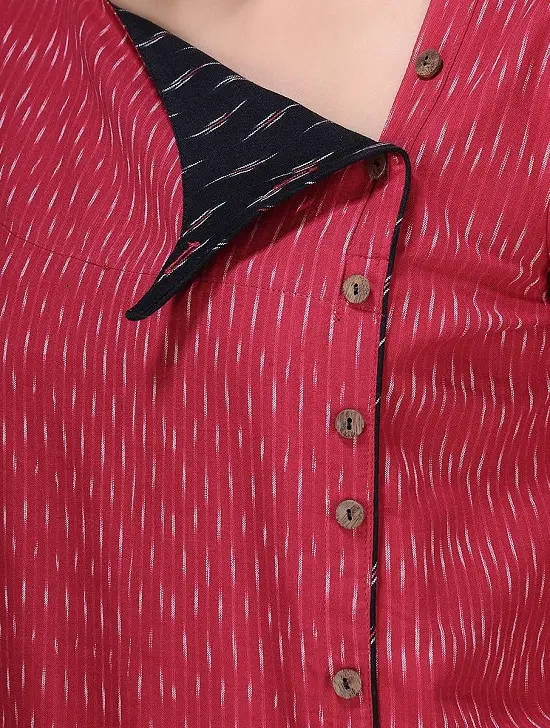 32. Cotton Kurta With Collar Neck Design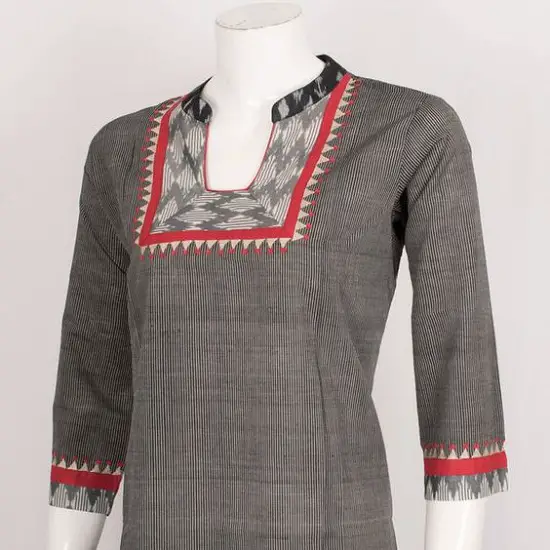 33.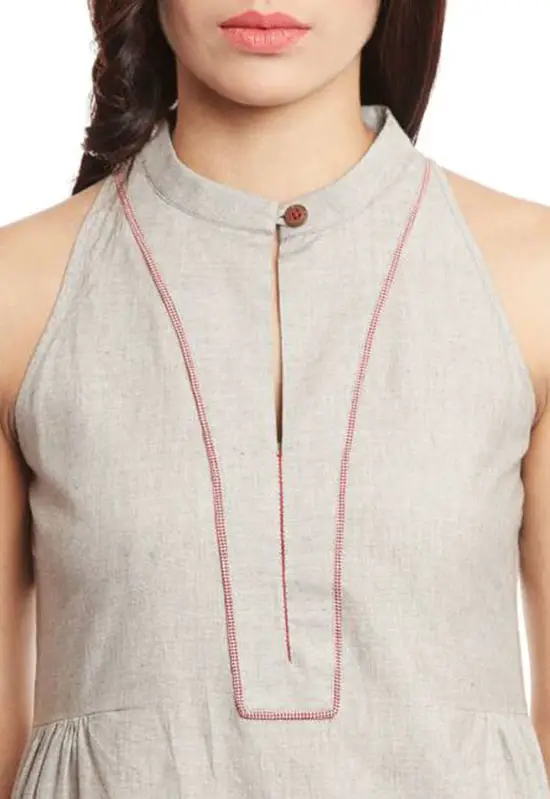 34.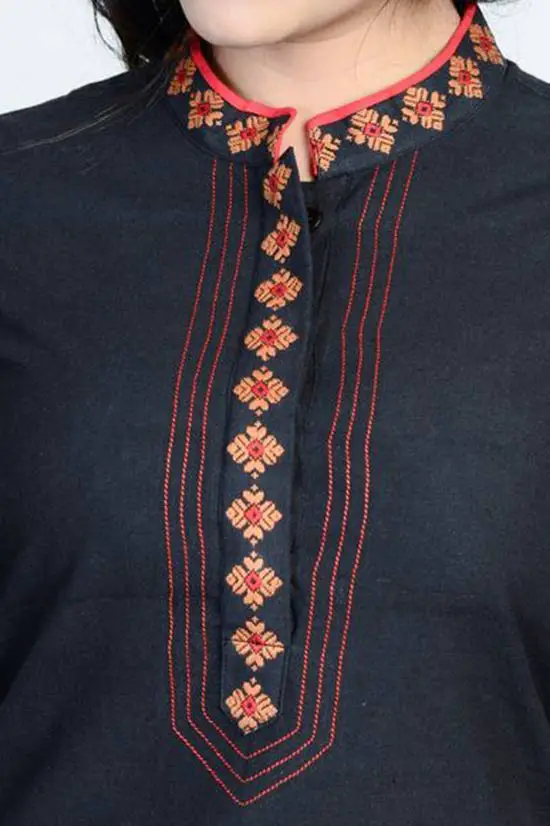 35.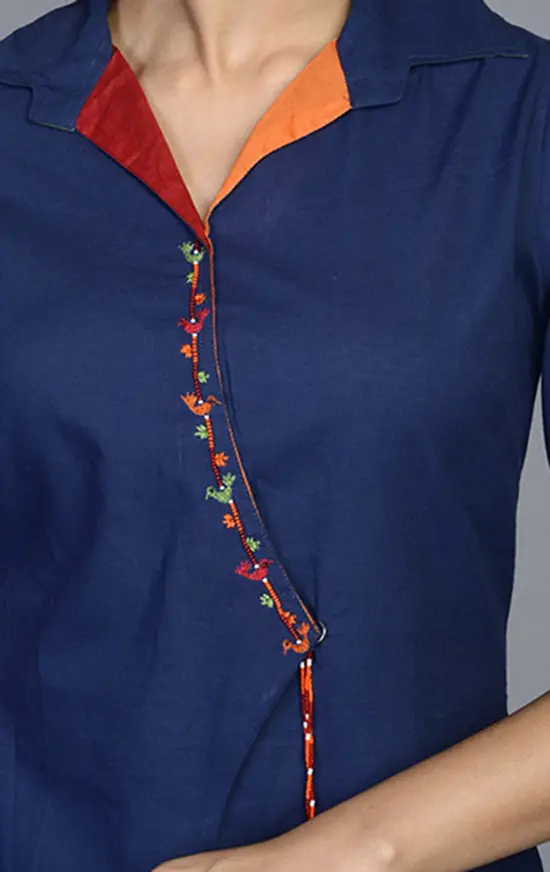 36.
37.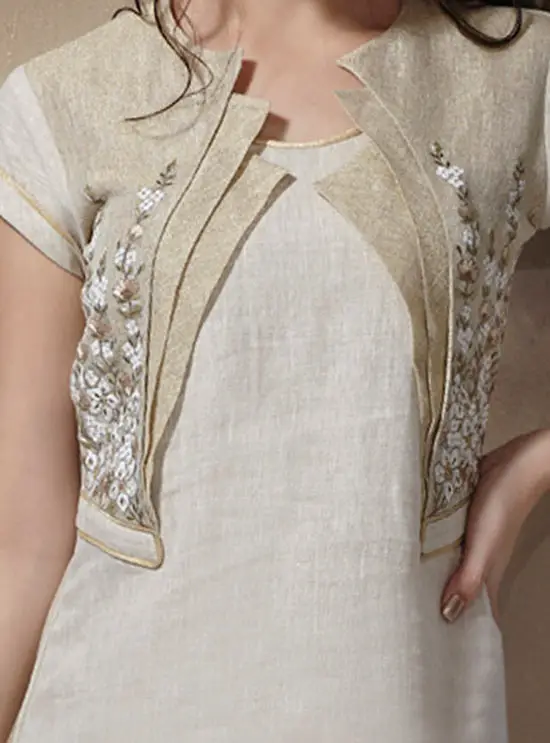 38.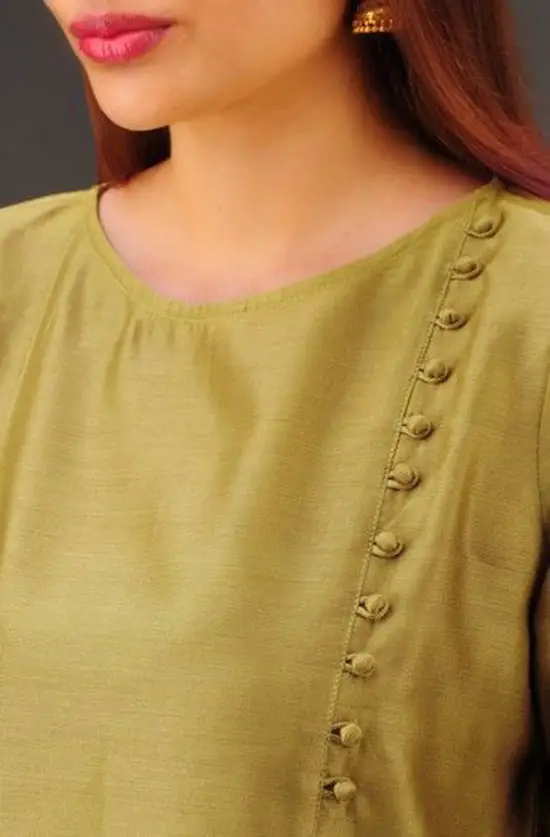 39.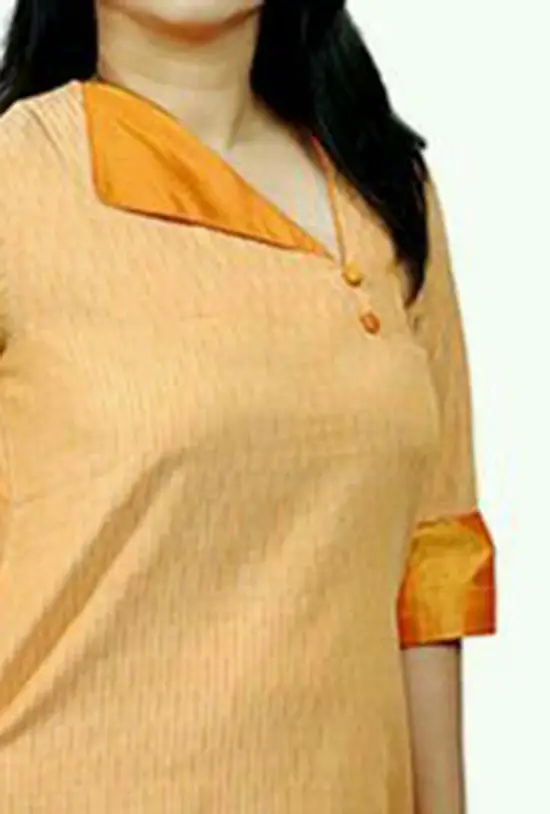 40.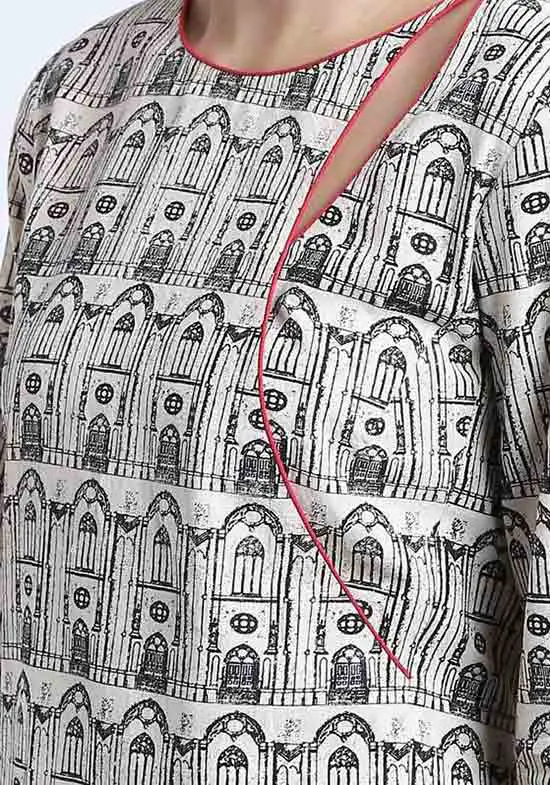 41.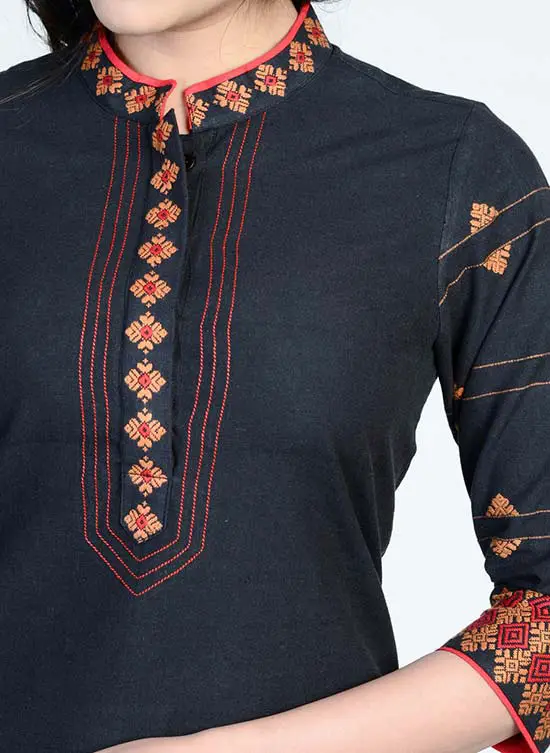 42.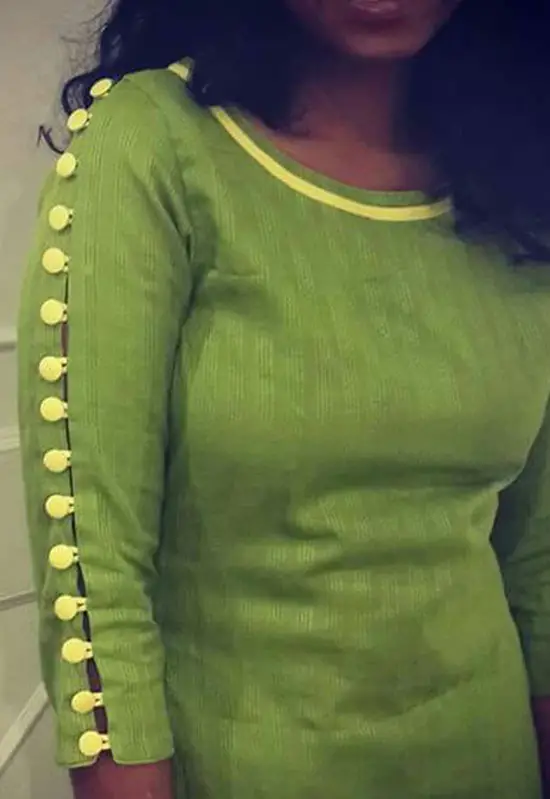 43.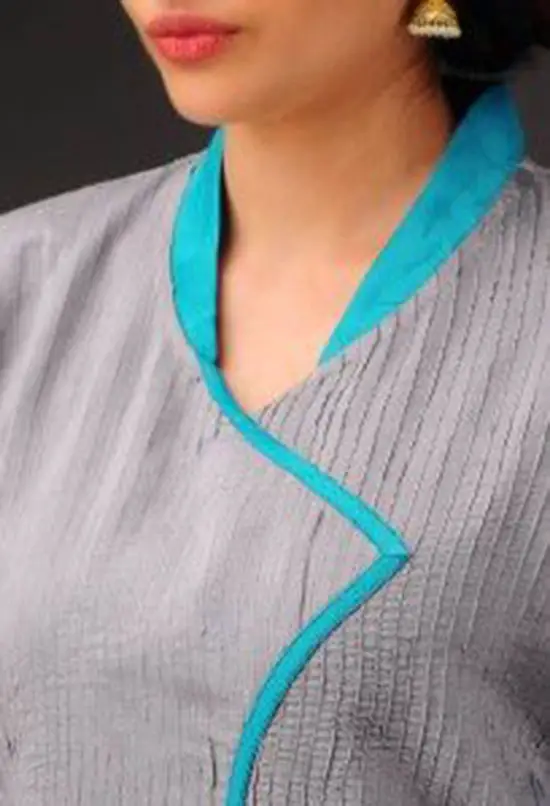 44.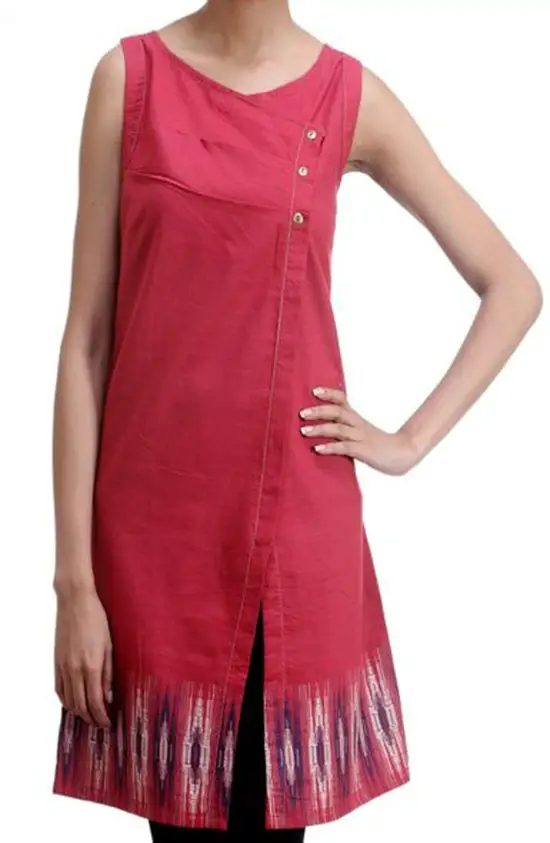 45.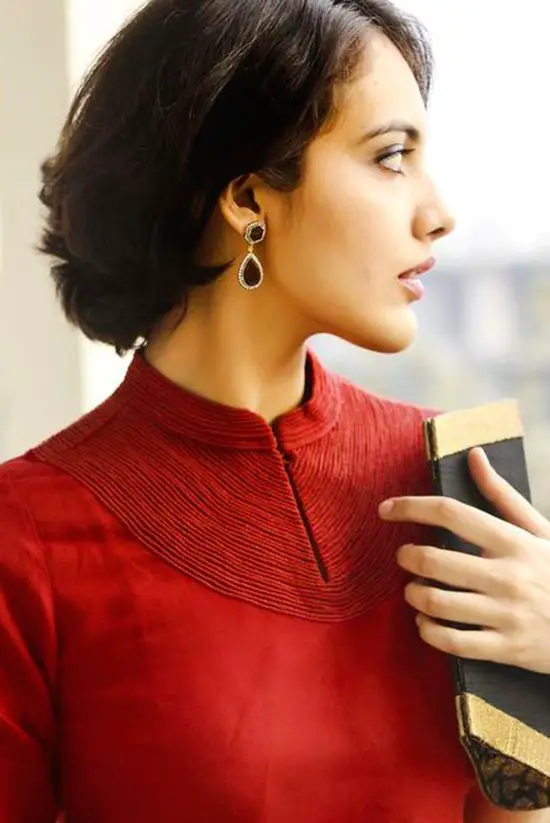 46.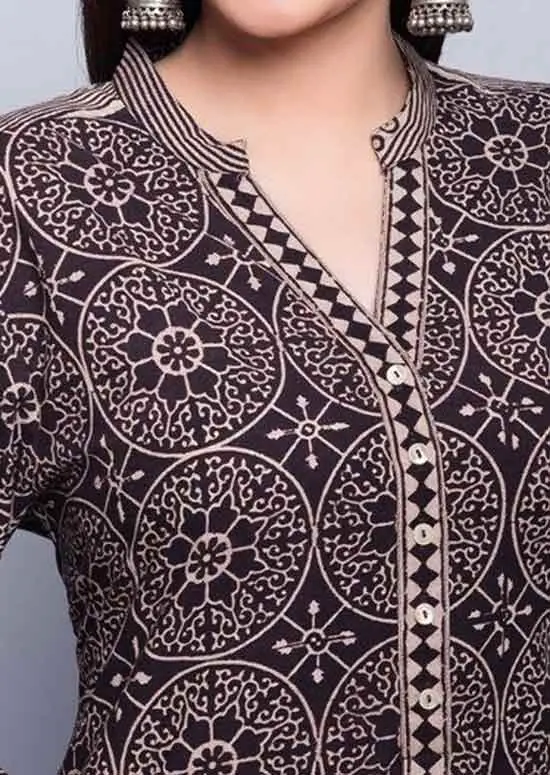 47.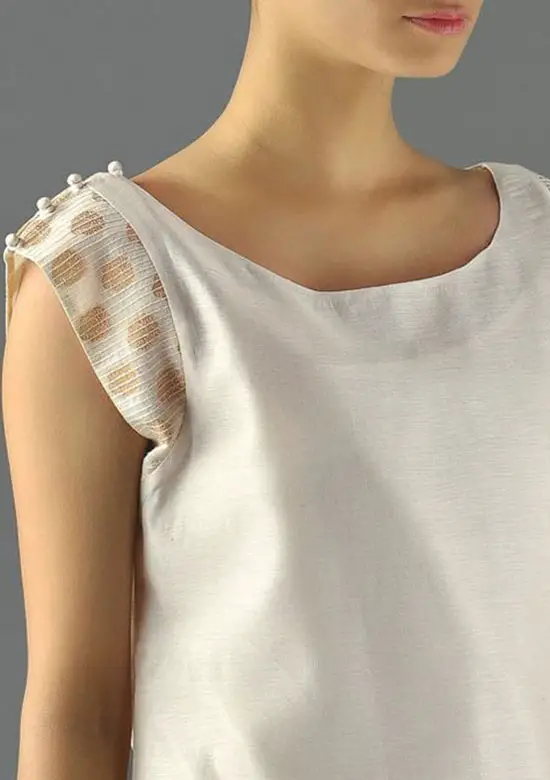 48.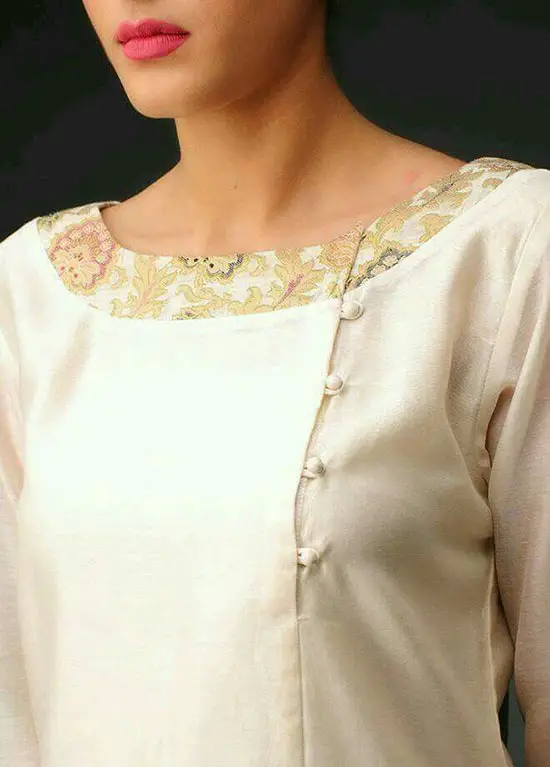 49.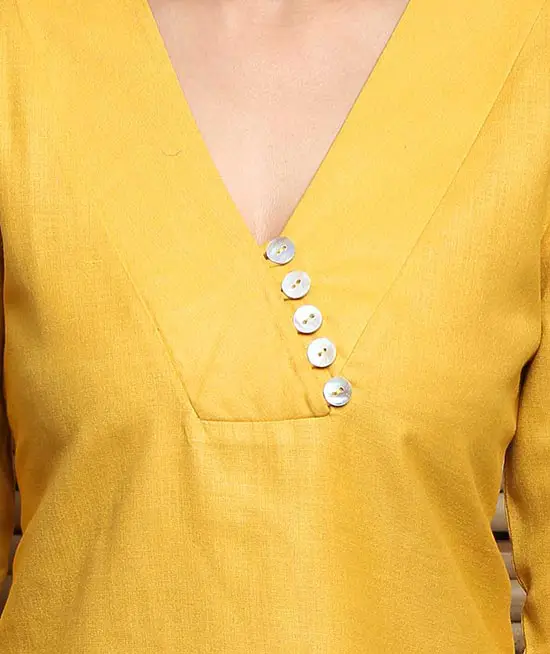 50.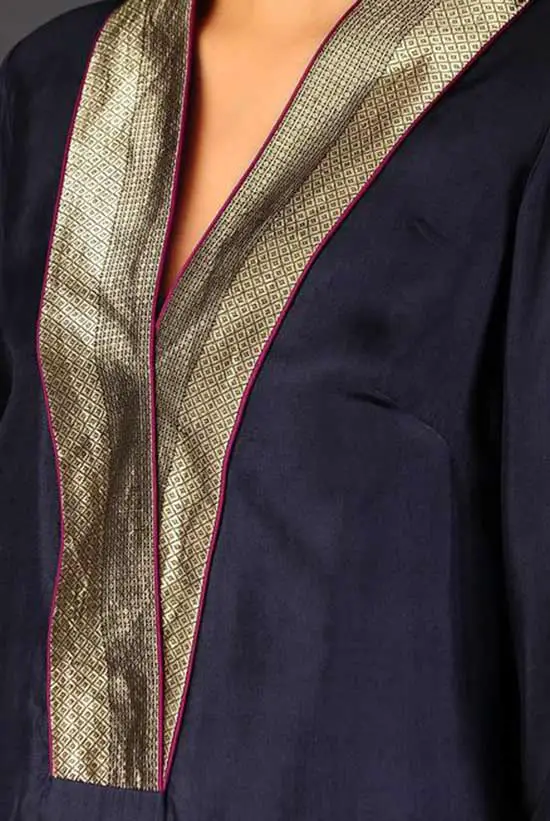 Read Also:
Images:- 1,2,3,4,5,6,7,8,9,10,11,12,13,14,15,16,17, 18, 19, 20, 21, 22, 23, 24, 25, 26, 27, 28, 29, 30, 31, 32, 33,34,35,36,37,38,39,40,41,42,43,4445,46,47,48,49,50