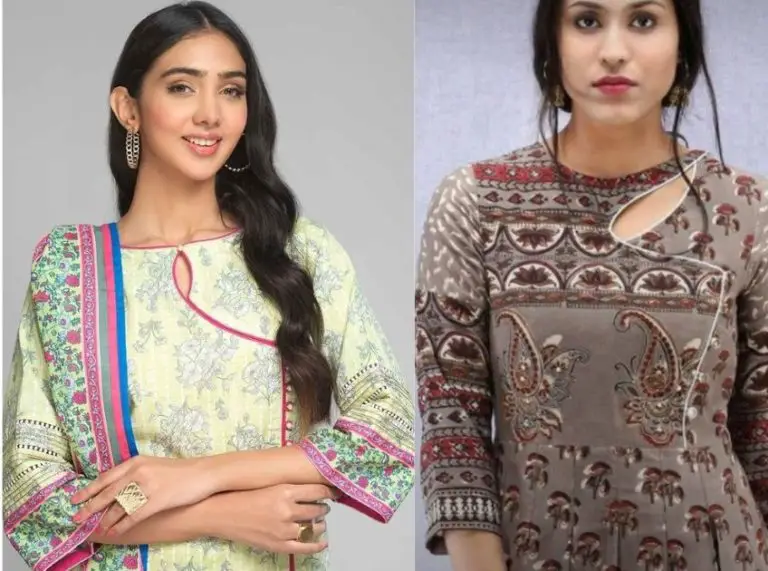 Piping is a popular decorative method in the fashion industry that is used to improve the appearance of clothing, particularly trendy kurti neck designs. It involves knitting a small strip of fabric, generally in a contrasting color or texture, along the neckline's edges to provide a decorative border. Piping improves the neckline's visual attractiveness and style by adding a bit of refinement, uniqueness, and design.
Overall, piping in modern kurti neck designs is a great method of including modern parts into traditional clothing. It enhances the garment's elegance, attractiveness, and uniqueness. As a result, let us take a look at some of the greatest piping current neck designs.
20 Unique Piping Modern Kurti Neck Design
1. Peach Round Neck Kurti with Slit and Piping Modern Neck Design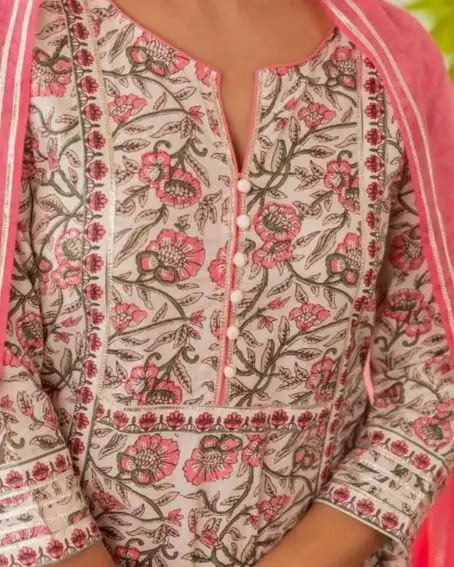 This is a simple and trendy peach piping neck design. Kurti. The piping design is combined with the round neck design and a slit that goes over these border lines and is attached with buttons to create an elegant appearance.
2. Stunning Collar Neck Design with Piping Borders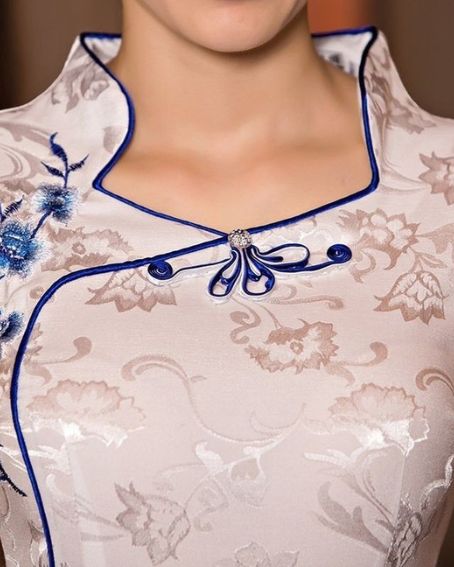 This is a lovely kurti neck design that everyone adores and wishes to have in their wardrobe. With its glossy finish, this kurti looks elegant. With its piping borders, the collar neck style attracts to everyone's attention at the events.
3. Beads Attached on the Piping Modern Kurti Neck Design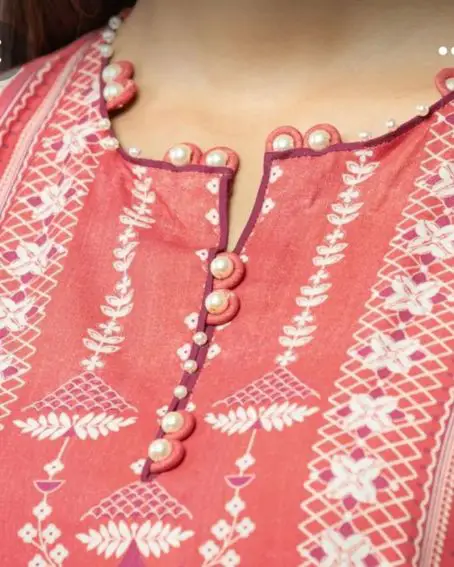 Yet another eye-catching peach color kurti with an around-neck pattern that is embellished with piping borders and pearls arranged on the piping line. This simplicity is trendy and hot ethnic wear that is suitable for both party and casual wear.
4. Beautiful Green Kurti with Attractive Piping Borderline with Hangings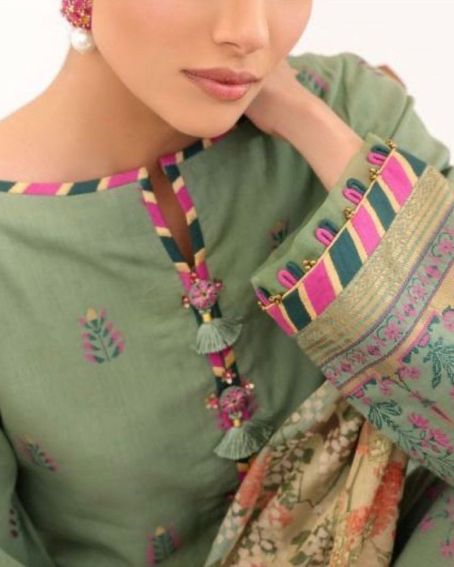 This latest trending surface of the Kurti shoulder neck design includes border piping, giving the Kurti a fantastic look. This Kurti features dual-colour border piping on a simple High neck design with a V slit, as well as hanging drops.
5. Awesome Kurti with Golden Piping Along with Frills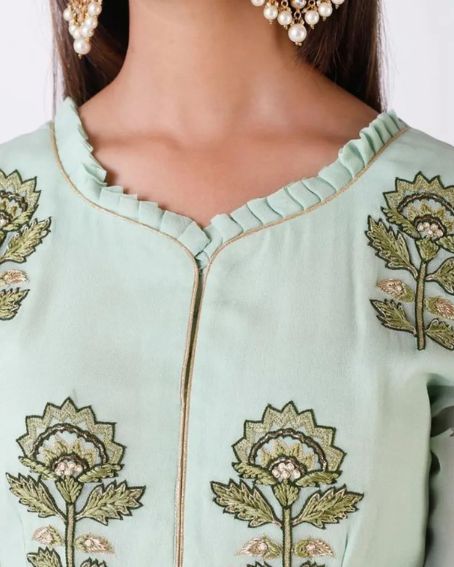 This is a fantastic Kurti neck design with a heart shape design and golden border piping. The frills are attached to the border piping, which looks wonderful on an embroidery Kurti. This Kurti is perfect for occasions with long hanging.
6. Contrast Color Piping Neck Design Kurti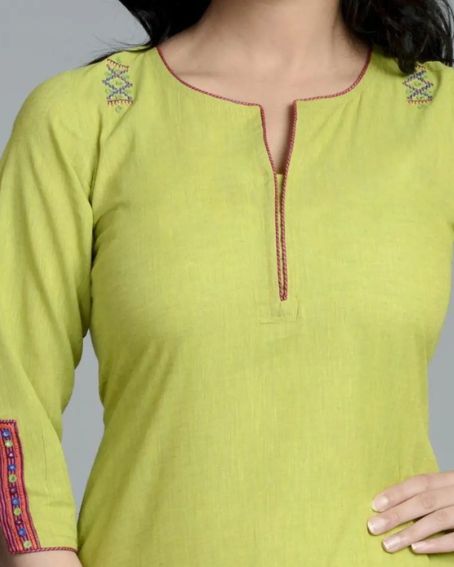 These piping borderline Kurtis are becoming more prevalent among young kids. Students adore these dresses because they are simple and elegant, with basic border piping on Kurti neck patterns. These Kurtis make them appear classy, stylish, and proficient
7. High Neck Design with Black and White Piping Border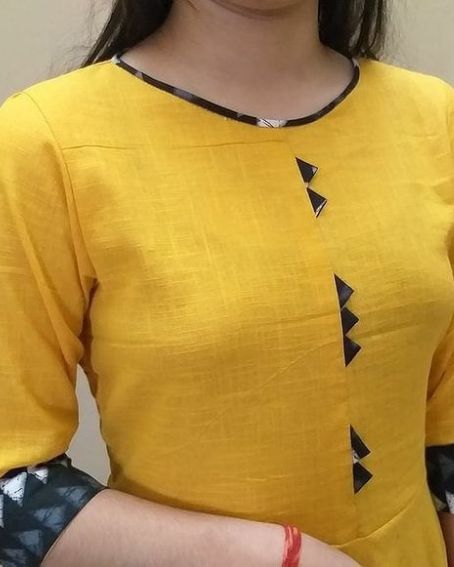 You may also choose this type of neck design with bordered piping Kurti to look simple and classy. These types of simple and high-neck designs provide a wide range of options for bottoms. This neck style will make you look stylish even in a crowd.
8. Amazing Side Neck Design with White Piping Borderline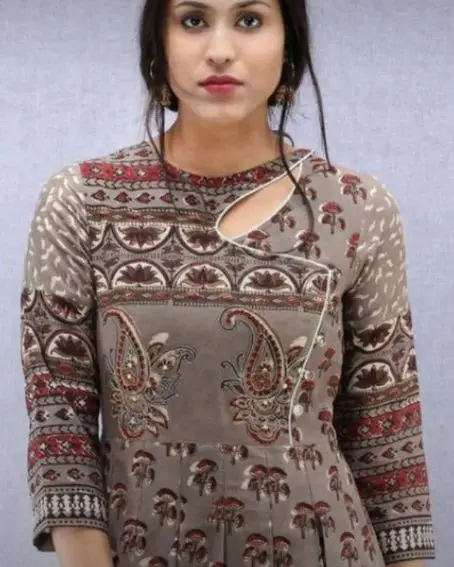 It is difficult to select the proper design for the right Kurti. However, this Kurti features a unique neck design that is embellished with white border piping. With a side button, this border piping Kurti looks lovely on all kinds of people.
9. Round Collar Neck Design with Piping and Dori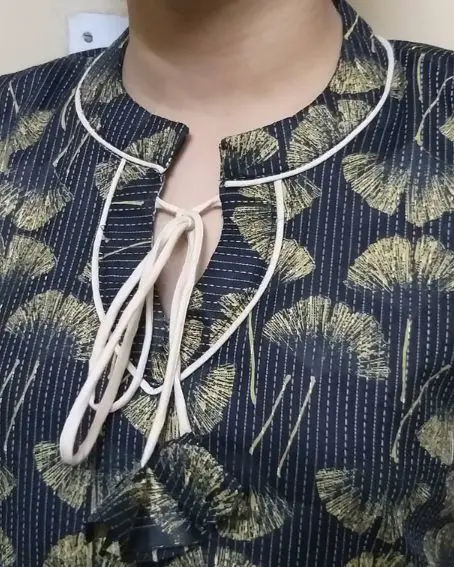 Try this amazing kurti front neck design with a collar and piping design to make a trendy and attractive kurti. This round collar neck style with a keyhole is draped with a contrast color piping and a dori is tied inside a keyhole. This variety neck design looks good for everyone.
10. Simple and Classy Golden Piping Borders Kurti with Potli Buttons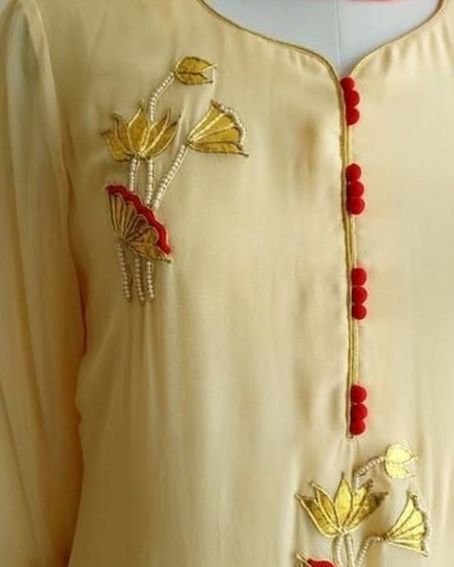 For all of you who love the classic round neck, here is one with gold piping. The piping has a very beautiful appearance since it joins in a straight line in the middle from both sides. Here, potli buttons are placed on the collar motif to provide uniqueness.
11. Semi Collar Neck Designed with Green Piping Border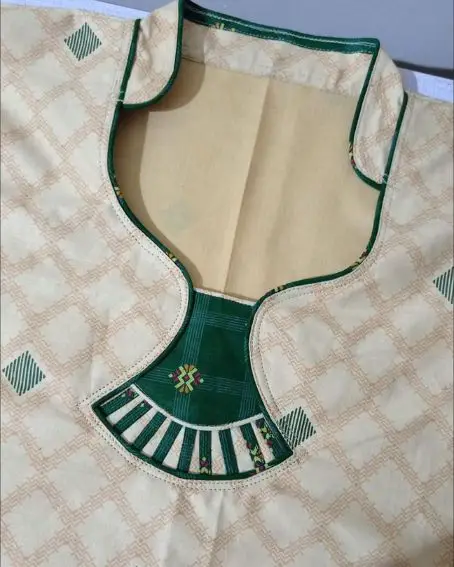 12. Beautiful Floral Pattern Kurti with Blue Piping Borderline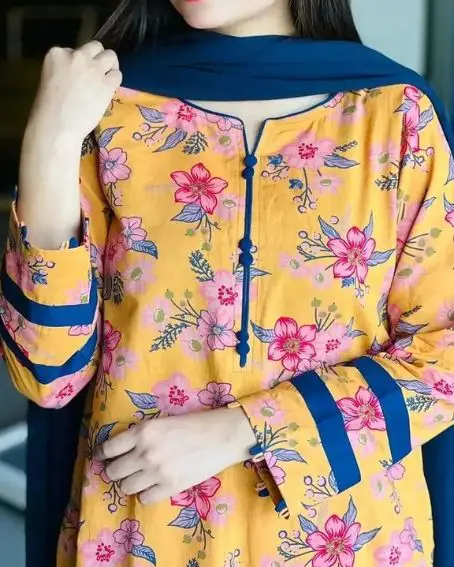 13. Black Lace Piping Border for Beautiful Neck Design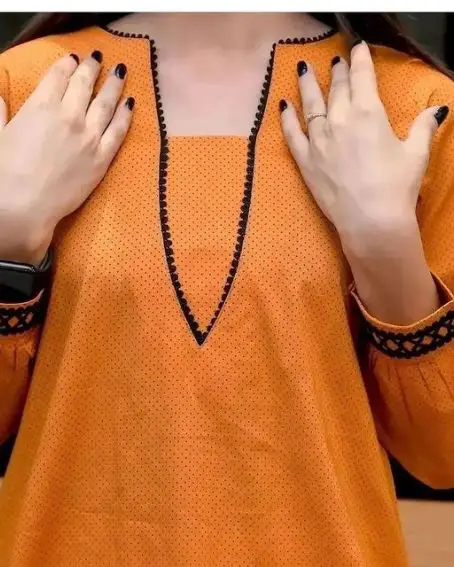 14. Awesome Kurti Neck Design with Piping and Lace Border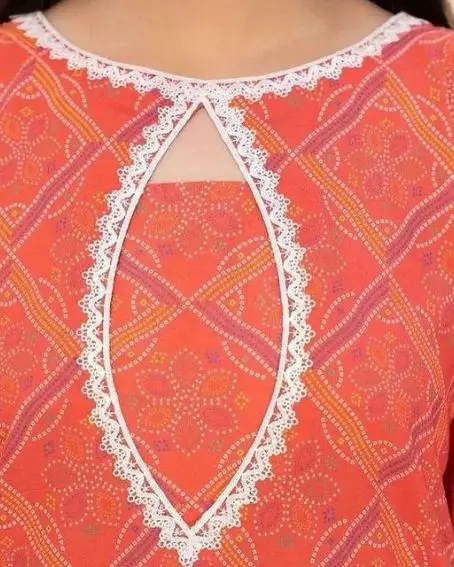 15. Collar Neck Design with Piping Border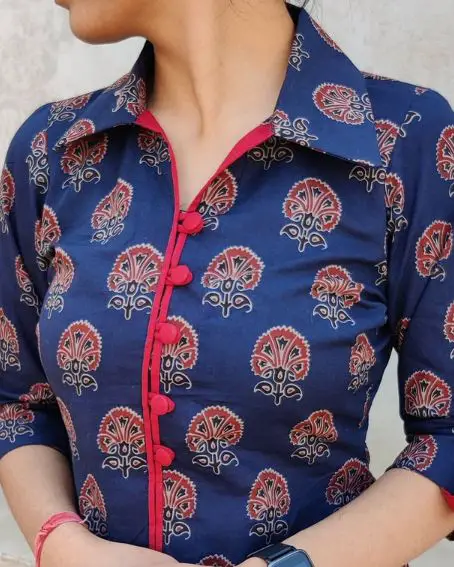 16. Awesome Round Neck Design with Triangle Sile and Black Piping Border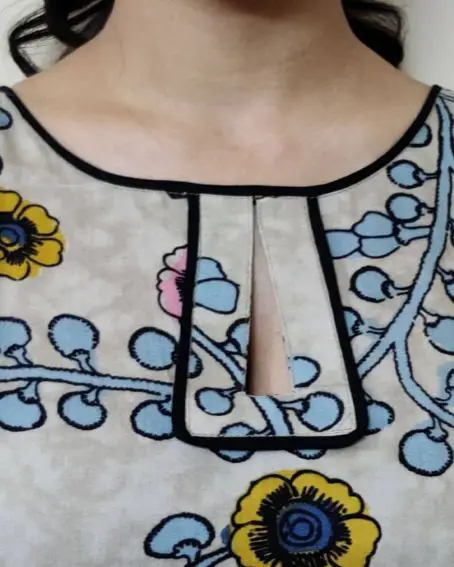 17. Boat Neck Design with a Keyhole and a Piping Border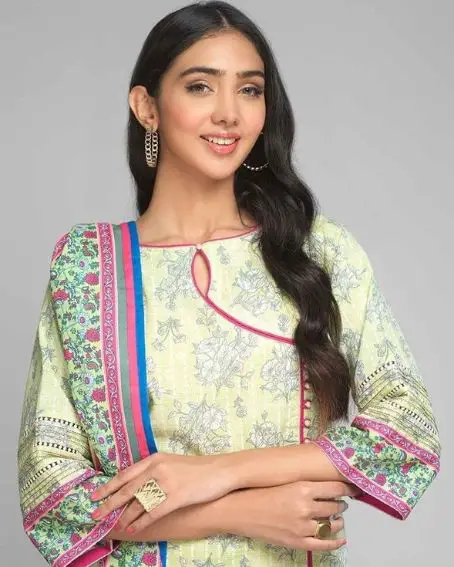 18. Collar Neck Design with Piping Borderline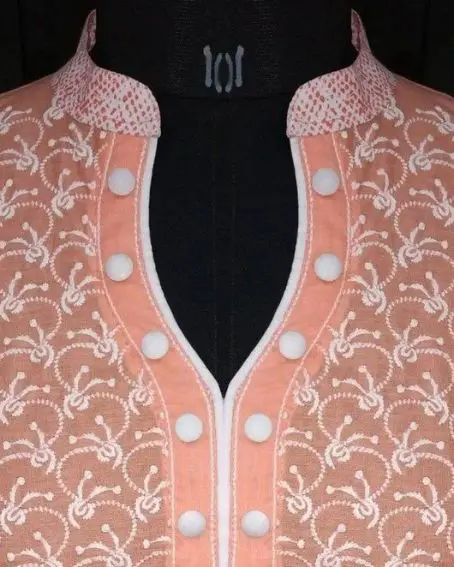 19. Awesome Floral Pattern Kurti Neck Design with Lace Piping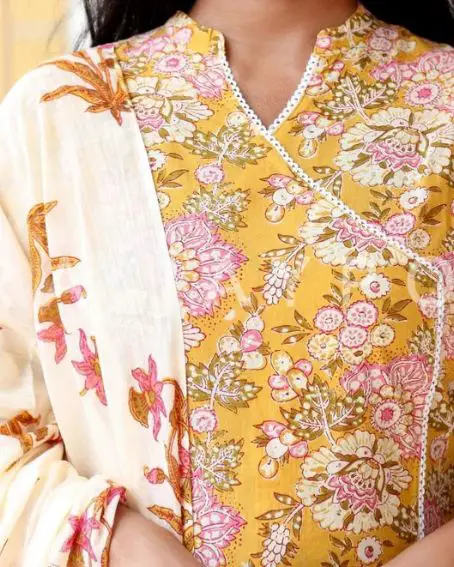 20. Side Knot with Dori Neck Design with Piping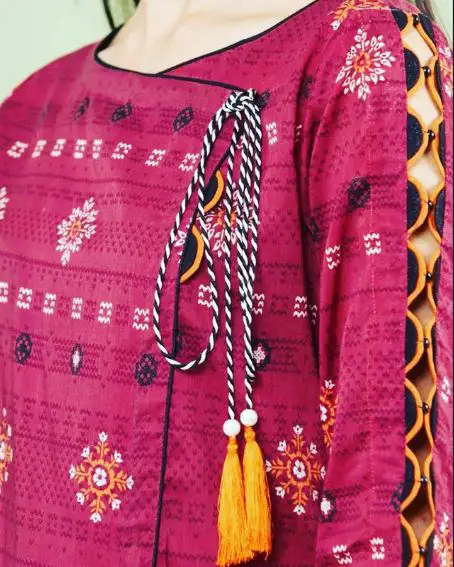 Conclusion
Piping can be used as a piece of art or to outline the neckline, creating difficult shapes and designs. When paired with other embellishments like embroidery or beads, piping makes the kurti's overall appearance, making it a remarkable piece. Modern kurti neck patterns give many possibilities for design and flexibility, whether you want a subtle or colorful piping design.
Related Articles