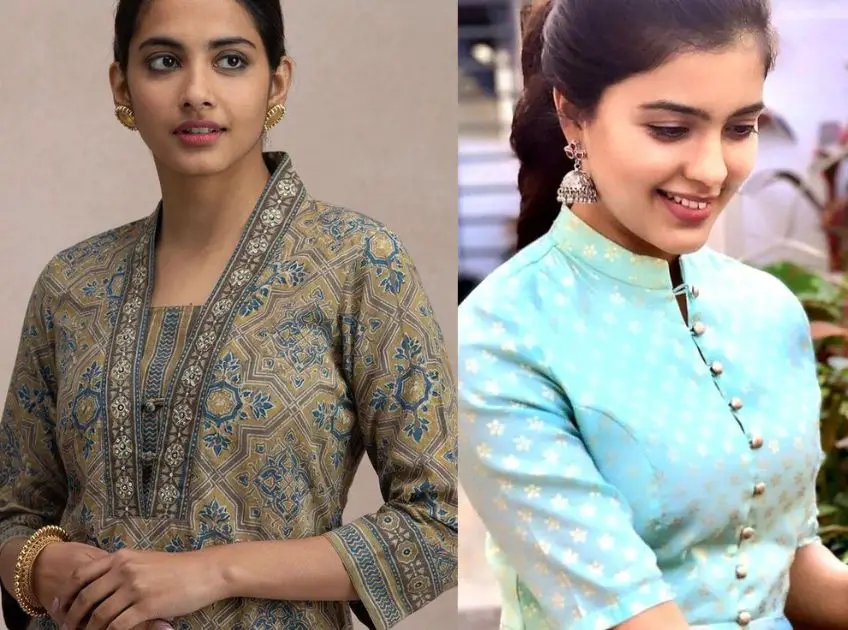 Kurtis are really adaptable; they can be plain and simple or ultra-stylish. It is worth noting that the latest kurti neck patterns play an important function in styling a kurti; they may make a simple kurti look more attractive. Ladies nowadays are looking for the most recent kurti designs. Collar neck designs are becoming increasingly popular, and they are not limited to just dull shirt collar style patterns; collar have a lot of exciting components that offer your kurtis or suits a whole new level when applied creatively.
Collar neck styles are perfect for formal kurtis as they provide a very modest yet stylish look. So, if you're having difficulty choosing on a neck pattern for your daily wear kurtis, go no further and experiment with collar neck patterns for a change.
Top 20 Round Collar Neck Designs for Kurtis
1. Chanderi Kurti with Round Collar Neck Design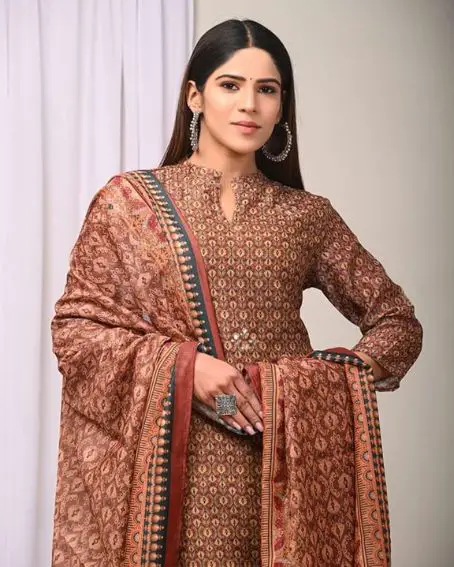 This is a beautiful chandari silk digital pattern kurti set with a close round neck and an open slit. This neck design looks beautiful and trendy for all kurti and occasions outfits. This collar neck design appears to be quite fashionable and popular.
2. Shirt Collar Neck Design Kurti with Potli Buttons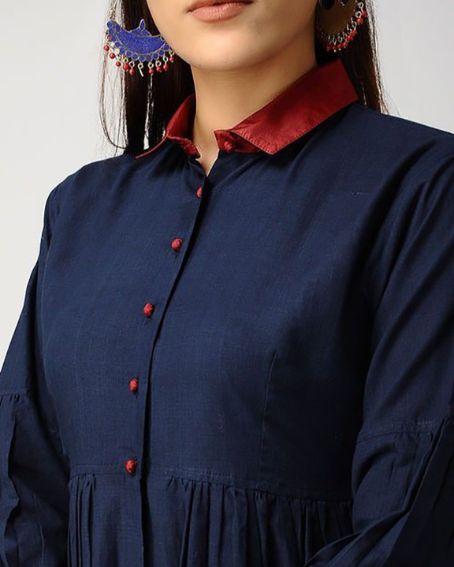 This is a classic navy blue kurti with a red shirt collar neck design and potli buttons are arranged in a row. this combines western and Indian features for a trendy fusion style with a touch of traditional charm.
3. Ruffle Collar Neck Design with Faux Buttons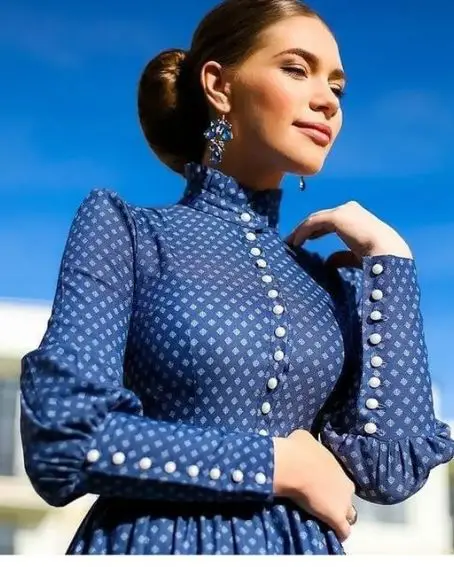 The most popular kurti neck design is a ruffled collar neck design, which stands above the meridian collar and has closing buttons in a single row. With puffed and cuffed sleeves, this kurti looks and feels encouraging.
4. Yellow Kurti with Round Collar Neck Design with a Slit Open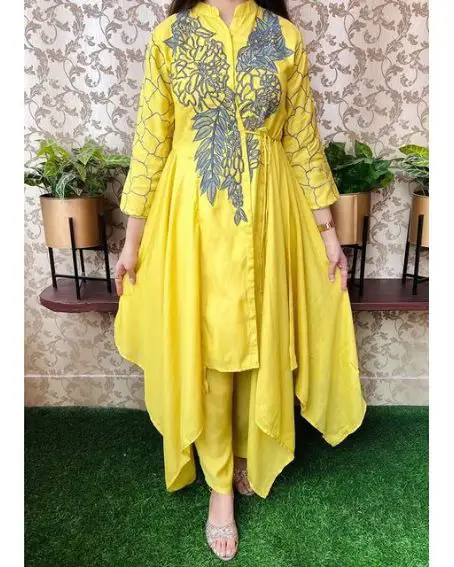 The closed round collar neck is a classic and elegant that gives a clean and polished appearance. It has a rounded collar that encircles the neck with a slit open and attached with cloth buttons, and it looks great with embroidery pattern on the kurti.
5. Round Closed Neck Design with Side Buttons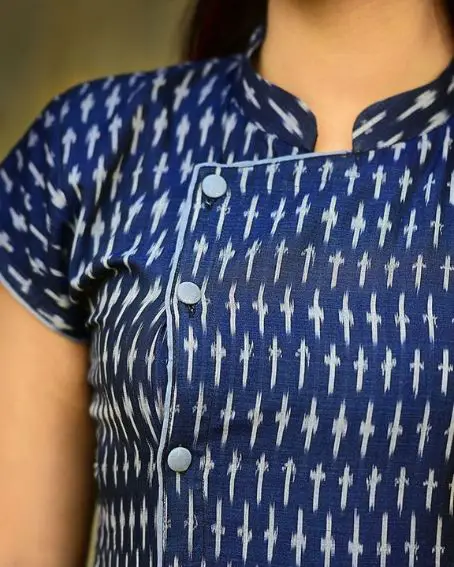 If you want to be more fashionable with Indian contemporary apparel, try on this collar neck design with close and round neck design with side closind buttons. As a result of this collar neck design kurti, you will be more fashionable and in love with your clothes collection.
6. Round Closed Neck Design with a Deep U Cut Open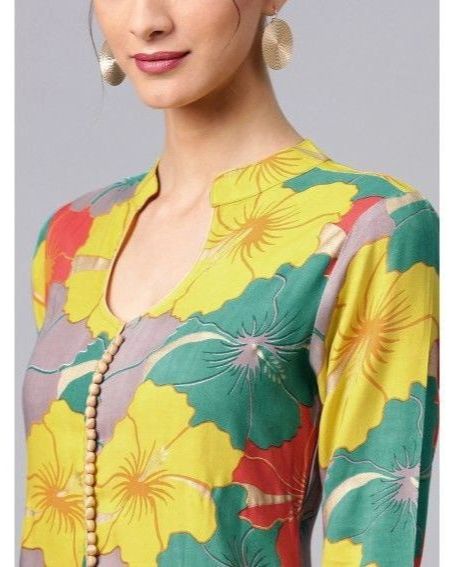 The semi round collar neck design adds a modern twist to the conventional collar and neckline, making it a stylish option for kurtis. With its deep U cut open neck design Kurti is simple, neet and elegant. To look nice and smart, try this neck design.
7. Simple and Elegant Close Round Neck Design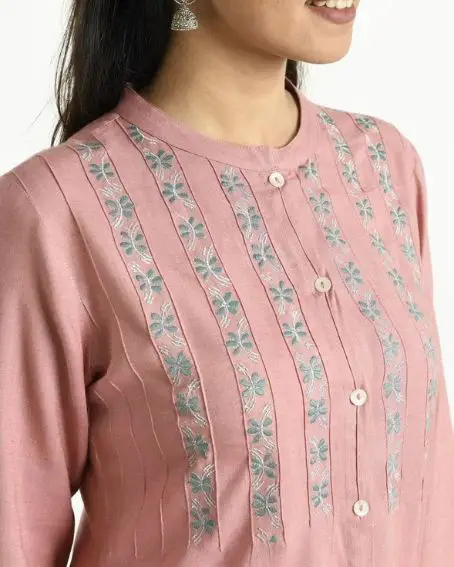 This amazing closed collar neck design looks stylish and draws the Kurti by boosting the appearance of the Kurti in the collar. This collar neck shape appears to be quite fashionable and appealing. This color's flaps are simple and eligant with closing buttons.
8. Mandarin Collar Neck Design with Sit Open and Buttons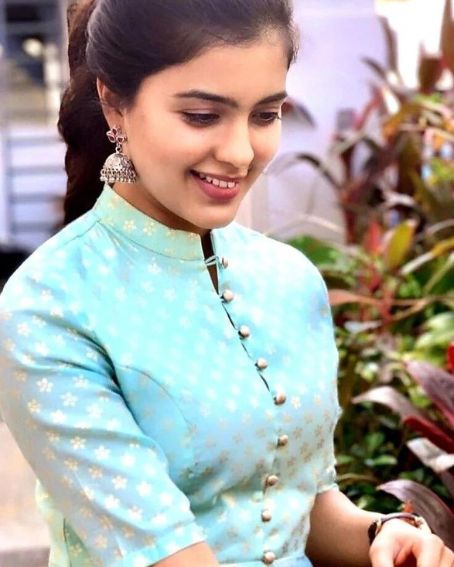 This is an attractive mandarine collar neck style. With its shiny appearance, the latest neck design with a high neck collar has a lovely cut-out pattern with closed bluttons that will capture everyone's attention during a party or event.
9. Chelsea Collar Neck Design of a Printed Kurti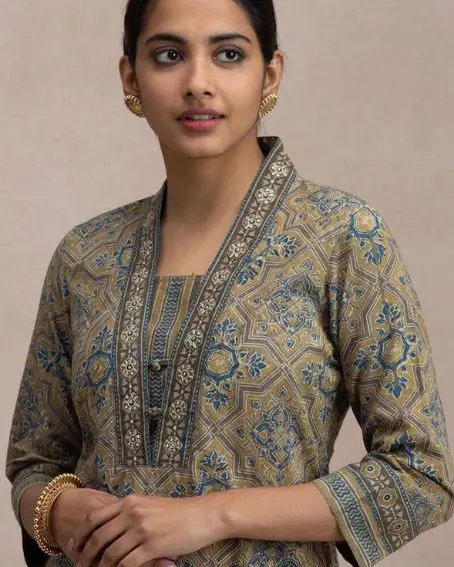 The Chelsea collar neck design of a printed kurti combines a classic, folded collar with a V-neckline, adding a touch of modernity to the traditional style and enhancing the overall charm of the printed fabric.
10. Round and High Neck Design Bordered with Lace Material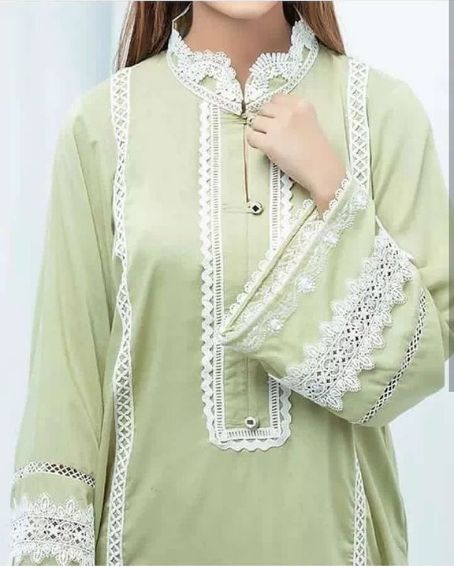 A stylish and trendy look is provided by round and high collar neck design which is embellished a lace material. Neck designs in this pattern are often chosen for office wear, while those with more embellishments may be worn on occasion.
11. Kurti with High Collar Neck Design with Sit Open and Buttons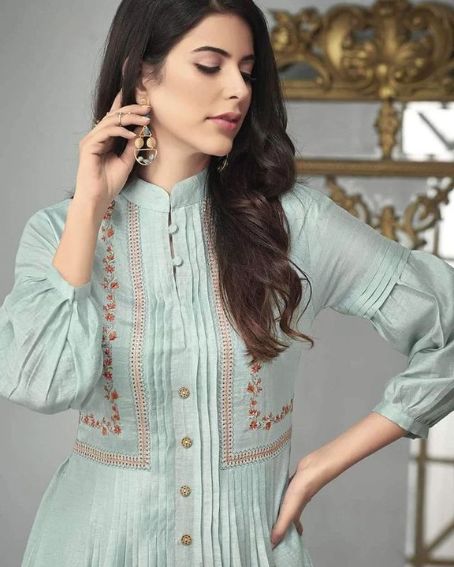 12. Blue Round Collar Neck Design Kurti with Potli Buttons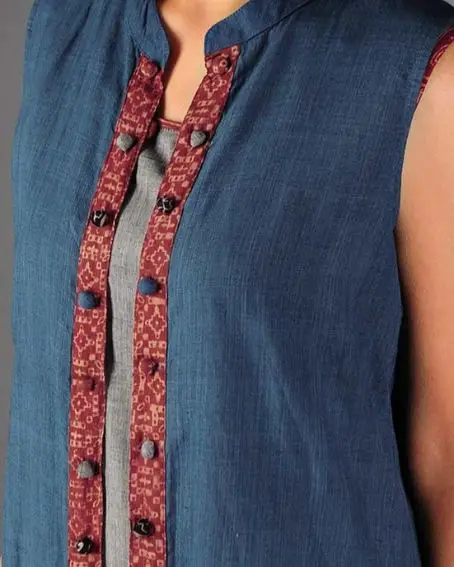 13. Semi Round Collar Neck Design with a Single Side Buttoning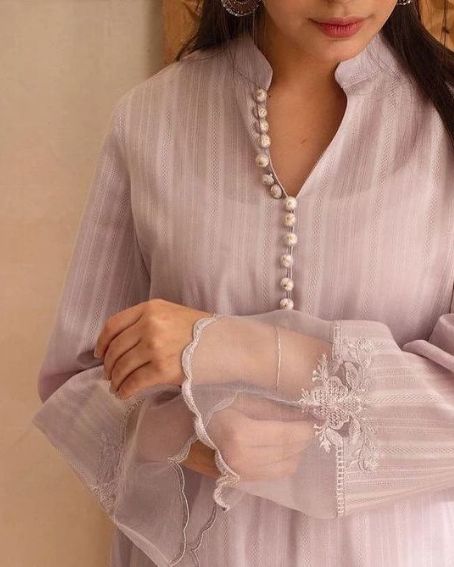 14. Mandarin Collar Neck Design with Potli Buttons for Closing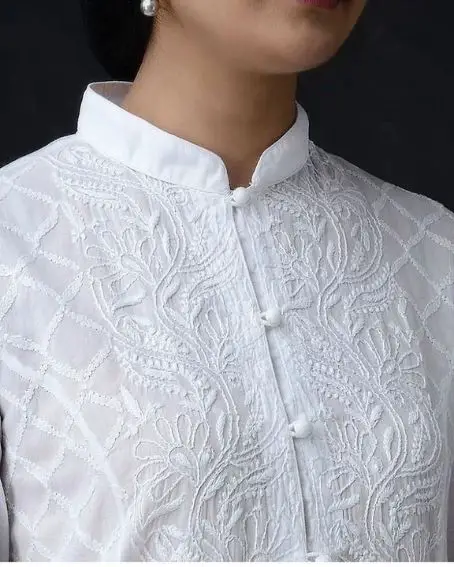 15. Crew Pattern Round Collar Neck Design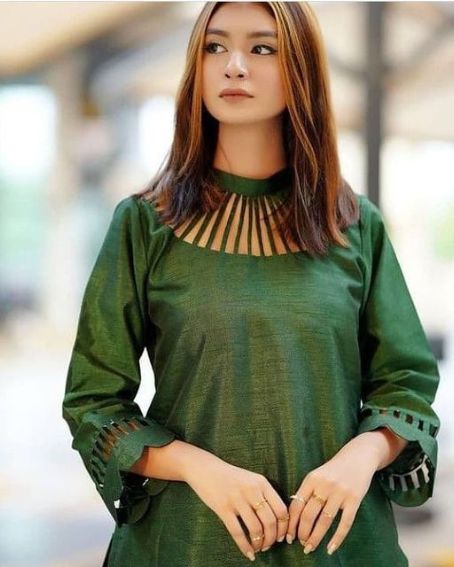 16. Orange Clour Kuri with Mandarin Collar Neck Design with a Slit Cut Open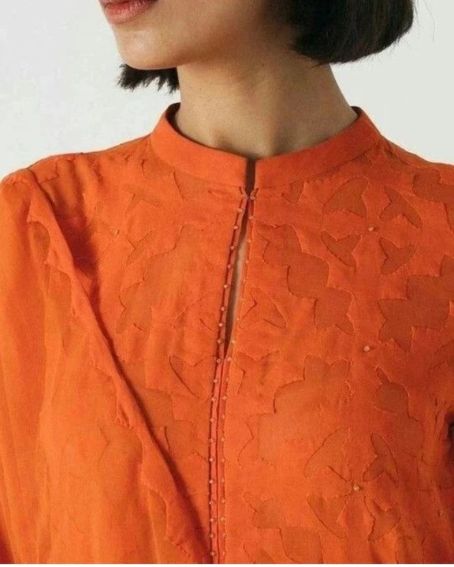 17. Round Collar Neck Design with a V Cut Open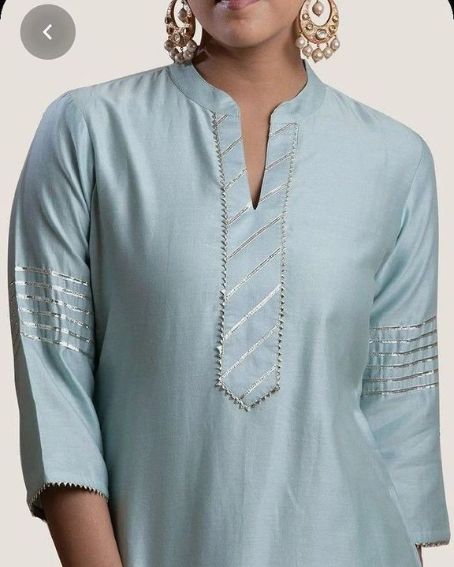 18. Closed Round Collar Neck Design with a Closing Button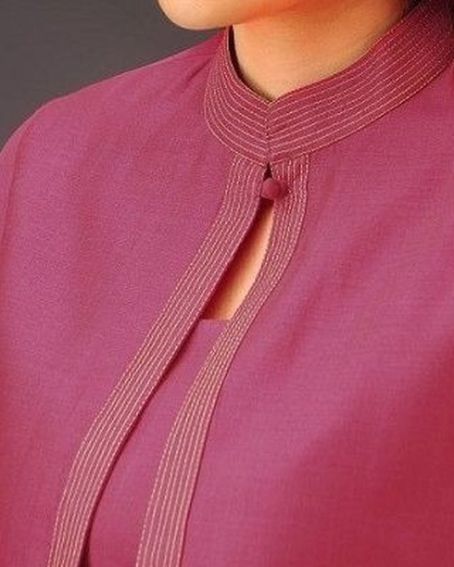 19. Amazing Round Collar Neck Designs with Hangings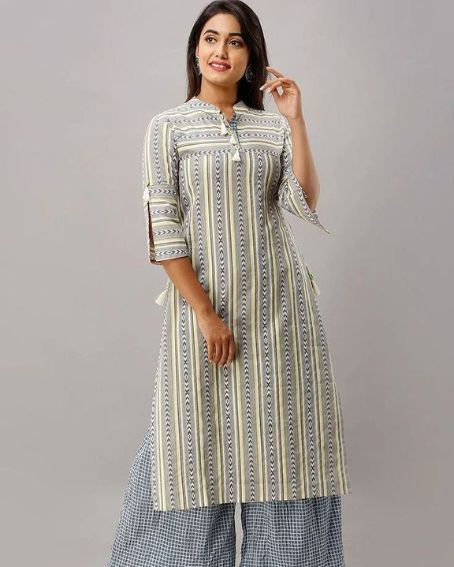 20. Round and Flattern Collar Neck Design and Buttons Row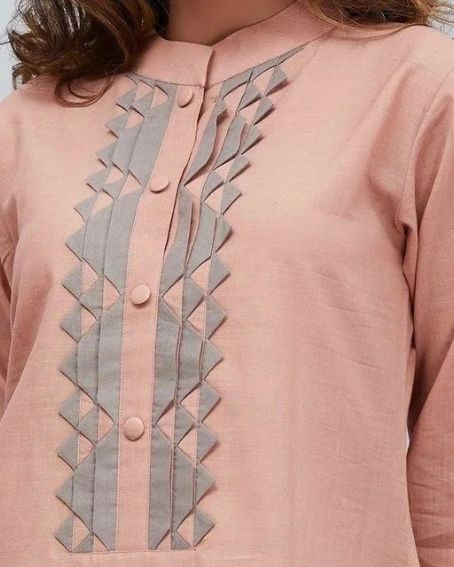 Conclusion
Round collar neck designs for kurtis offer a versatile and ethenic style suitable for various body types and occasions. They provide a classic and modest look while allowing room for creativity with different fabrics and embellishments. Overall, these designs are a popular choice for their simplicity and elegant appeal. These designs mainly suitable for college going students, so choose the best collar neck design with appropriate bottoms and matching jewellary.
Related Articles