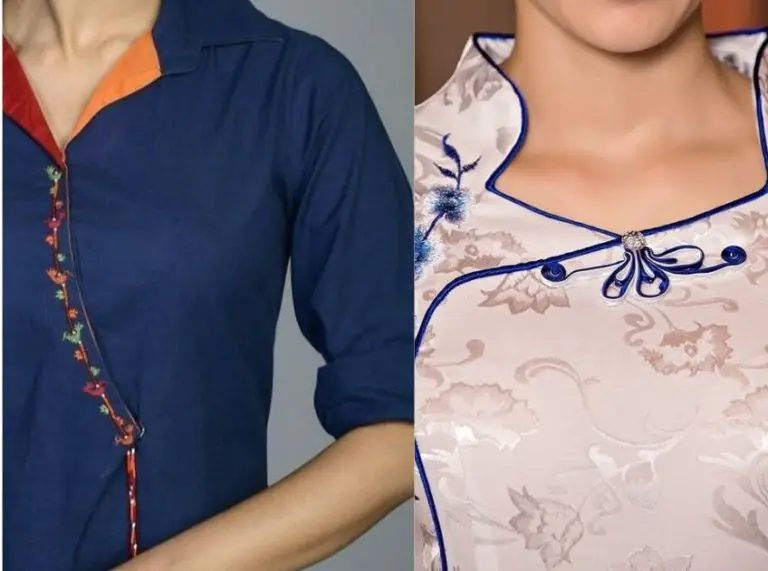 Collar neck designs are growing more popular, and they are not limited to just boring shirt collar style patterns, collars have a lot of exciting parts that offer your kurtis a whole new level when applied creatively.
Pair a collared Kurti with palazzo trousers and heels for a more formal look. Pair it with jeans and flats or trainers for a more casual look. For a bohemian-inspired style, layer a collar-neck Kurti over a long skirt. Wearing a Kurti is a timeless fashion trend. From the office to the shopping mall, from casual to formal, from a party to a date, Here are a few ways to wear a collared Kurt.
20 Collar Neck Designs for Kurtis
1. Round Collar with V-Cut Neck Design Embellished with Lace Border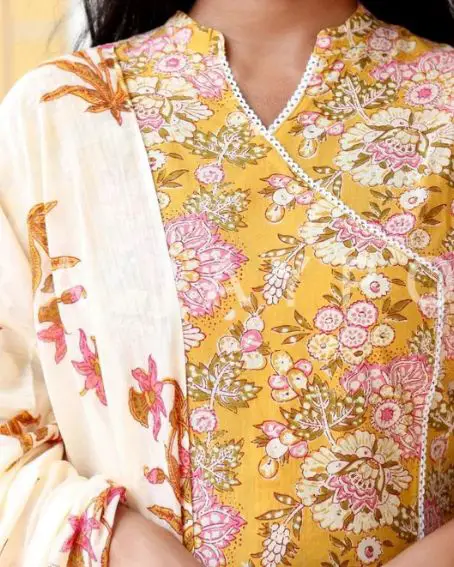 The round collar was found on clothes for many decades and is still present in outfits today. It provides one with comfort as well as a feminine look. This gorgeous floral pattern Kurti is with round collar neck design embellished with a lace border with side buttons.
2. Awesome Collar Neck Design Kurti with Sleeveless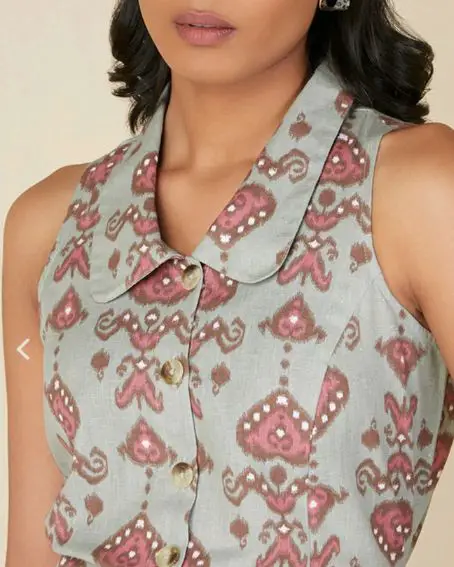 This fantastic collar neck design analyzes the style and appeal of the Kurti by improving the appearance of the Kurti in the collar. With its appearance, this collar neck design appears to be highly trendy and loving. This color's flaps are broad and neatly settle on the neck.
3. Semi Collar Neck Design Kurti with Putli Buttons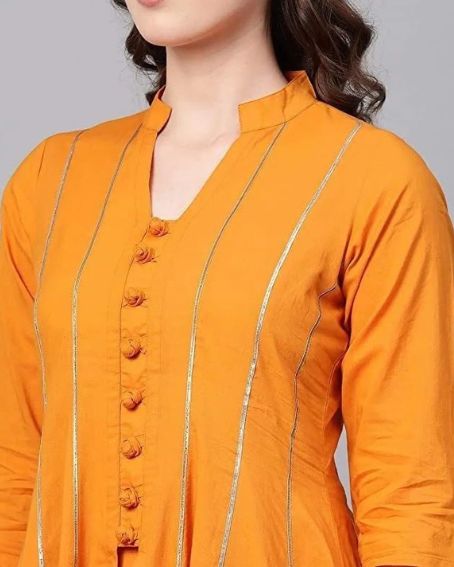 The semi-collar neck design offers a twist to the traditional collar and neckline, making it a fashionable choice for kurtis. This collar neck design Kurti looks very simple, neat and lovely with its v cut and potli buttons. Try this neck design to look decent and smart.
4. Ground Collar Neck Design Kurti with Cuff Sleeves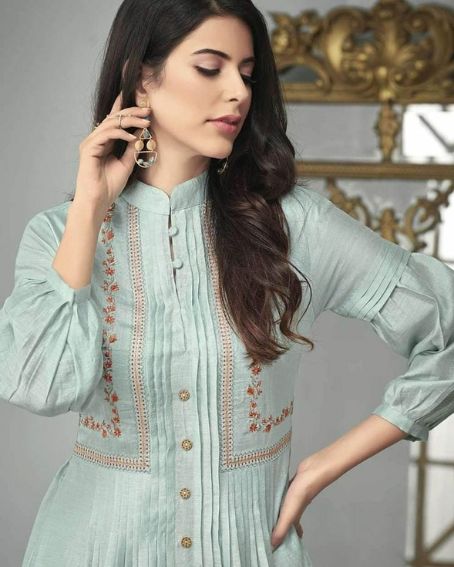 The closed round collar neck design is a classic and timeless option that offers a smooth and polished look. It is characterized by a rounded collar that encircles the neck with a slit open and attached with cloth buttons, combined with cuff sleeves looks amazing.
5. Shirt Collar Neck Design for Kurti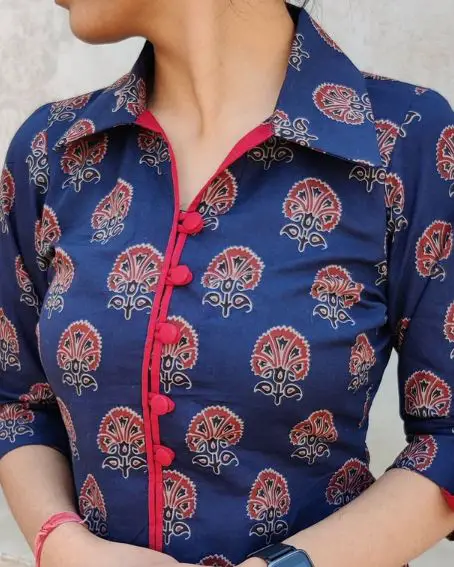 Mixing a shirt collar neck design into a kurti can result in a beautiful and latest decoration that mixes classic shirt collar features with the comfort and flexibility of a kurti. This Kurti with shirt collar neck design also has a piping model and is attached with buttons.
6. Stand-Up Collar Neck Design with Buttons and Cuff Sleeves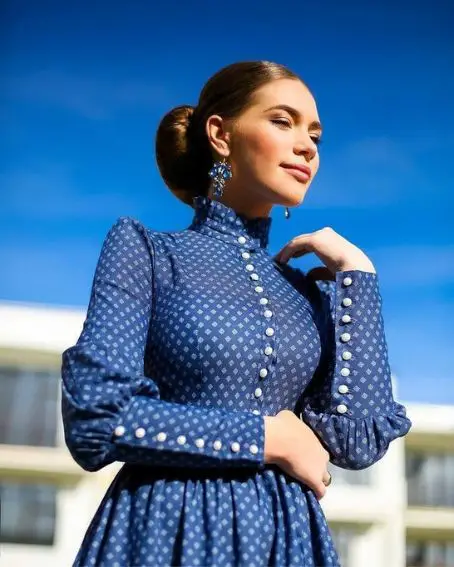 A high-collar design typically features a stand-up collar that extends upwards from the neckline. It is a narrow collar that hugs the neck closely or a slightly wider one that stands up for a more prominent appearance. The collar kurti also has a row of buttons and cuff sleeves.
7. Closed Round Collar Neck Design with Lace Border and a Keyhole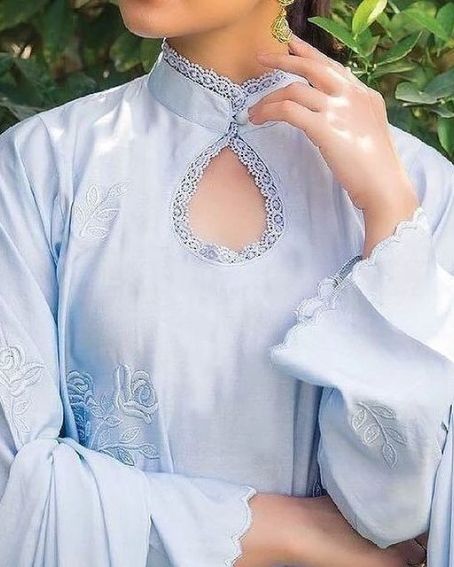 This is a closed round collar design for your kurti, this collar style encircles the neck closing with a single button and a drop cut open design. This collar neck design is decorated with a lace border which provides an exquisite and romantic touch to the collar.
8. Multicolored Kurti with Shirt Collar Neck Design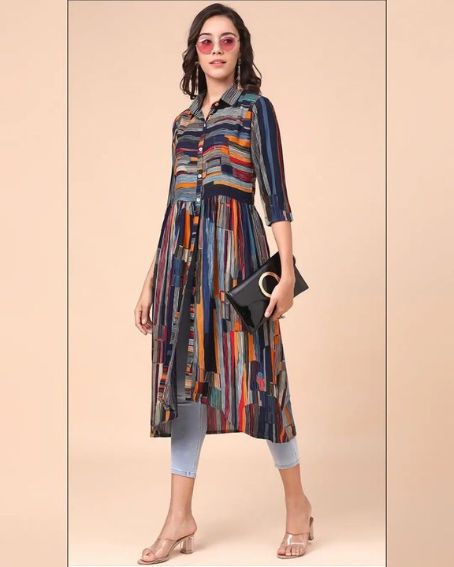 If you want to be more fashionable with Indian contemporary apparel, try on this multi-colored Kurti with a collar neck design and slim jeans bottom. As this collar neck design kurti makes you more fashionable and in love with your clothing collective.
9. Round and Closed Mandarin Collar Neck Design with Open Cut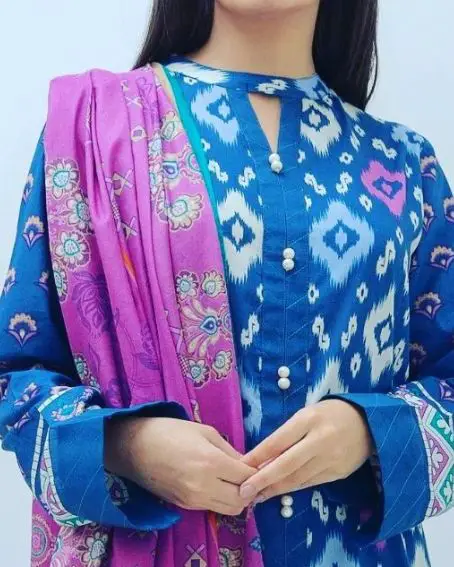 A mandarin collar, also known as a Nehru collar, is a stand-up collar without any folds or points. It has a simple and sleek appearance, giving a modern twist to the kurti. This mandarin collar is closed and hugs the neck by giving a triangle open cut.
10. Fancy Collar Neck Design for Kurti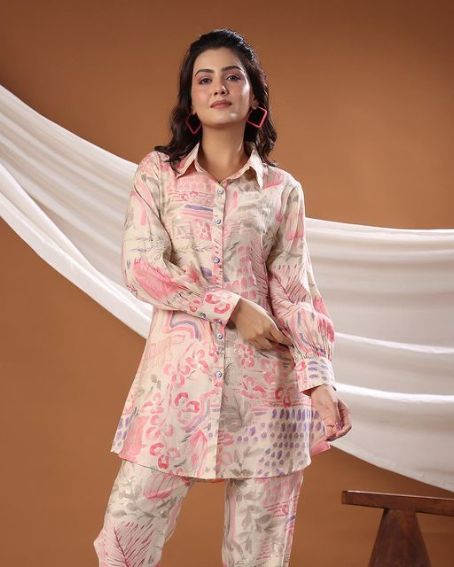 The classic shirt collar is a timeless choice that gives a kurti a polished and classy look. It has a pointed collar and a button-down front, just like a classic shirt. This design is appropriate for both professional and informal settings.
11. Semi Collar Neck Design with a V Slit for Kurtis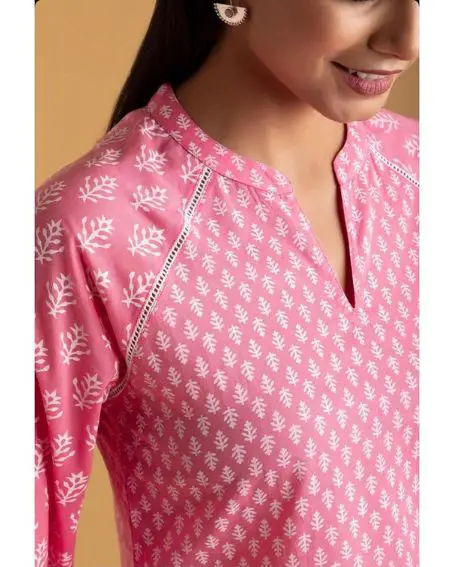 12. Mixed Colored Shirt Collar Neck Design for Kurti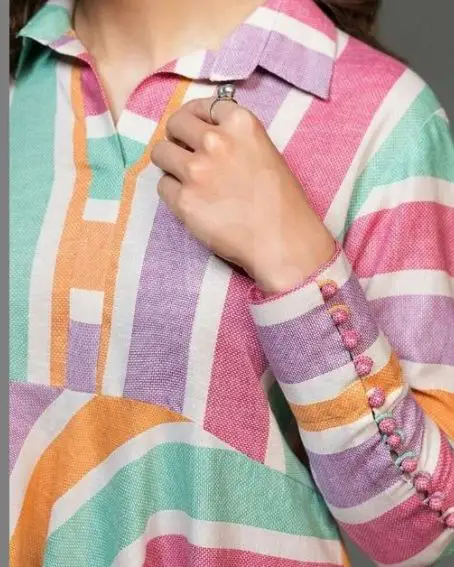 13. Round and Closed Collar Neck Design Kurti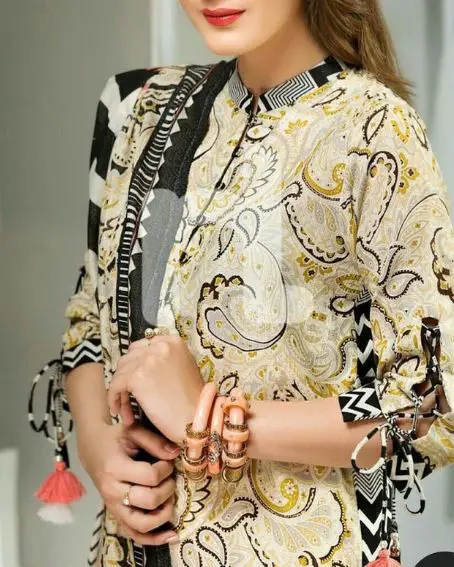 14. Wonderful Peach Color Floral Design Kurti with Convertible Collar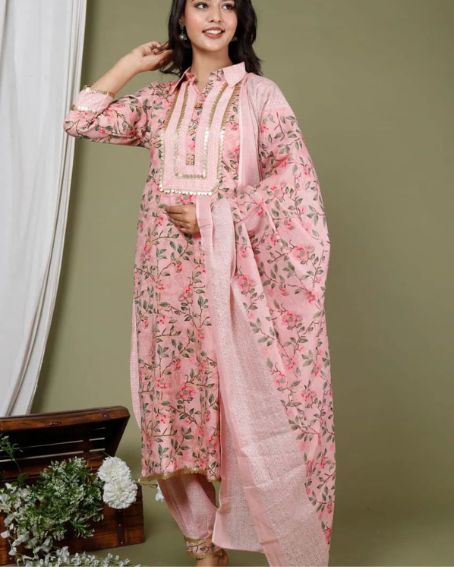 15. Pretty Looking Dual Step Collar Neck Design for Kurti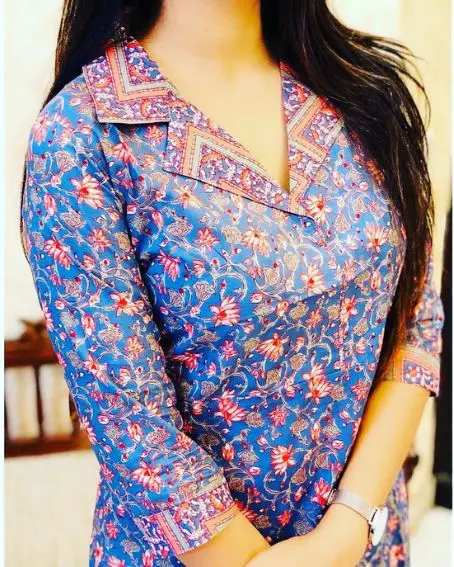 16. Yellow Floral Kurti with Fancy Collar Neck Design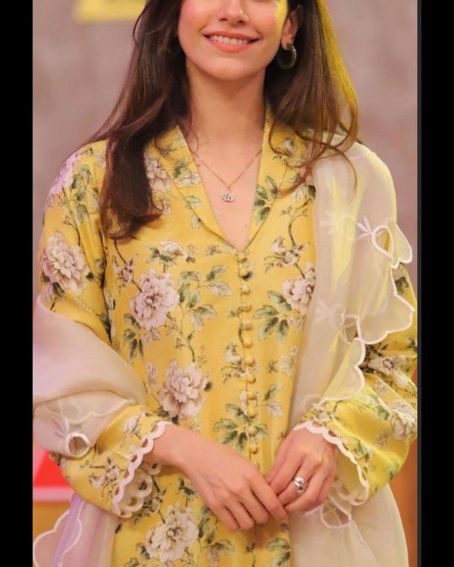 17. Amazing Closed and Pointed Collar Neck Design with Ballon Cuff Sleeves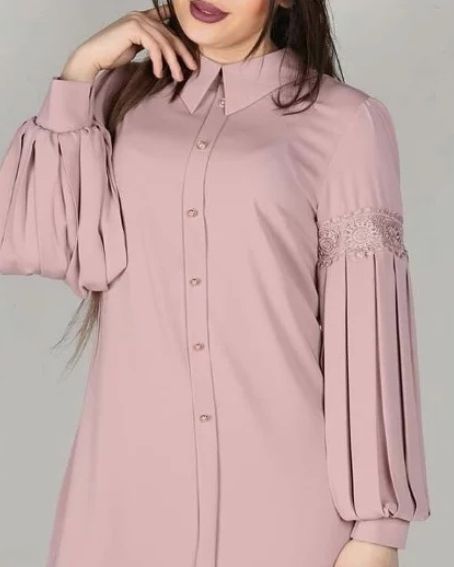 18. Stunning Collar Neck Design with Slit Open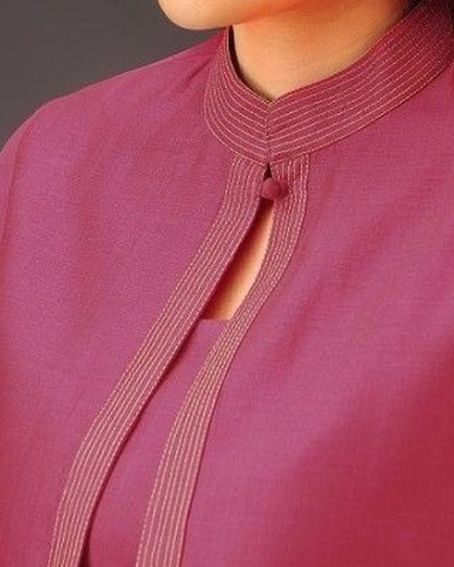 19. Dual Coloured Classic Shirt Collar Neck Design for Kurti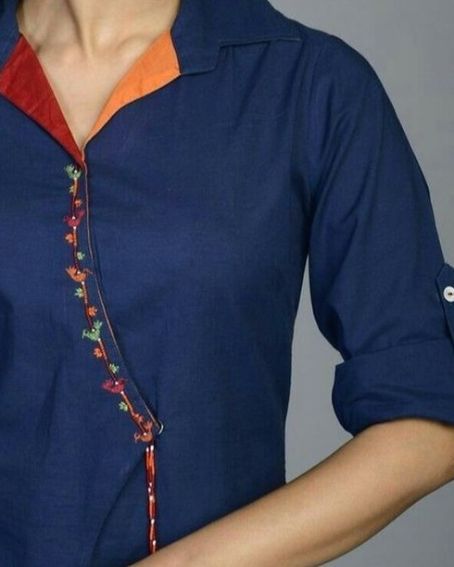 20. Gorgeous Collar Neck Design with Piping Border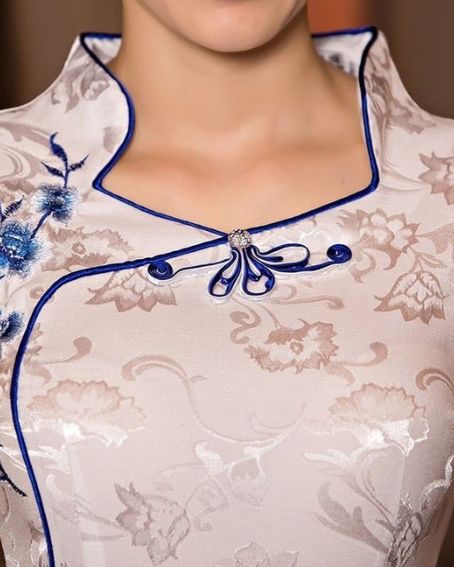 Conclusion
Collar neck styles give kurtis a trendy and polished look, boosting their entire appearance. They are flexible and adjustable allowing women to pair them with a variety of sleeve lengths, fabrics, and decorations. Whether for a formal occasion or a casual outing, collar neck patterns for kurtis provide a trendy option that may be modified to your own needs.
Related Articles