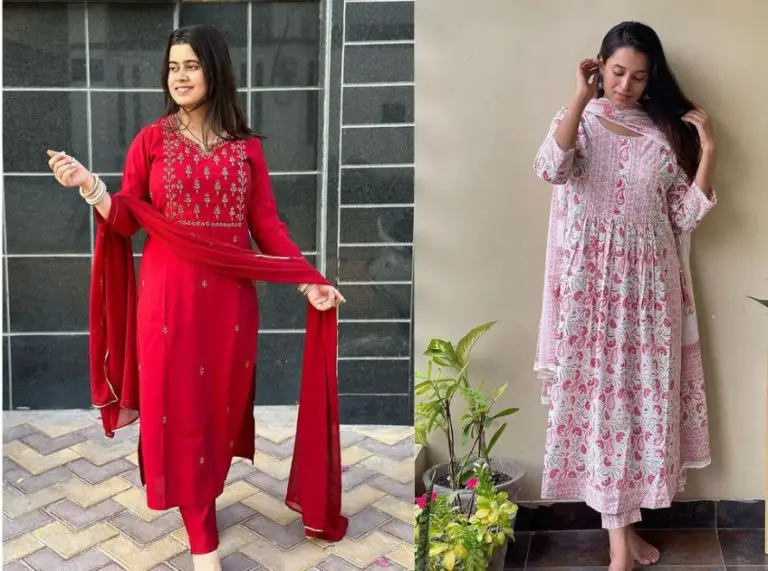 Kurtis is highly common among women of all ages since they are affordable and extremely comfy. Kurtis is easy to wear and may be worn throughout the year. Wearing a stylish Kurti on its own may make an impact on your style, but don't forget to pair it with the correct bottom. The right pair can improve the look of an outfit.
Women can achieve a beautiful and balanced silhouette by pairing a long kurti, which normally falls beyond the knees or mid-calf, with well-fitted narrow trousers. The long kurti with a narrow pant combo adds a contemporary touch to the traditional ethnic dress.
20 Long Kurtis with Narrow Pants
1. Blue Long Kurti with White Narrow Pants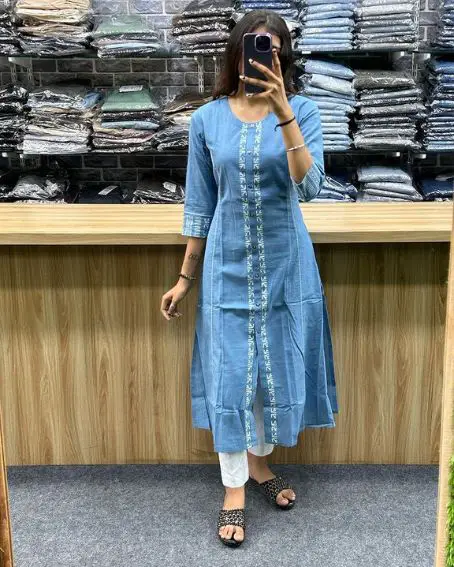 This blue long kurti paired with white narrow pants creates a refreshing and stylish look. The combination of these two colors provides a clean and crisp contrast, making it an eye-catching ensemble. The long kurties can be worn for parties and occasions.
2. Printed Pattern Long Blue Kurti with Pant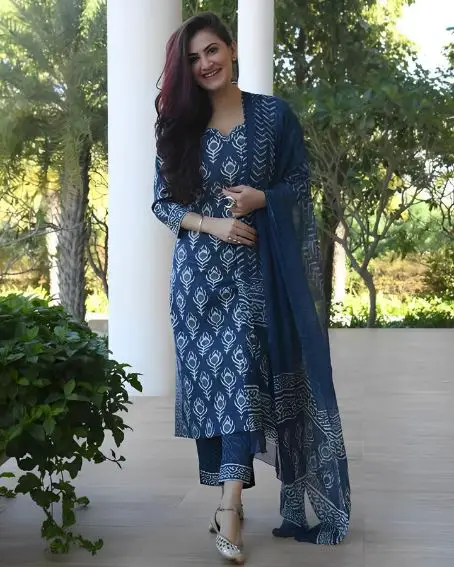 For an attractive and contemporary look, pair this elegant long blue kurti with a printed design with sequin embellished narrow pant. This kurthi comes with a pant and dupatta combination with three-fourth sleeves and is suitable for all age groups.
3. Amazing Floral Pattern Long Kurti with Pant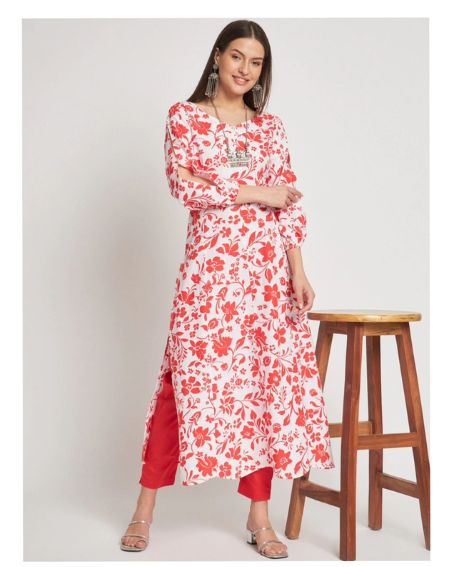 This is a long orange Kurti with a floral printed pattern and three-fourth sleeves with slits. When this long Kurti pairs with the narrow pant, your fashion will reach new heights. Try this style to grab everyone's attention.
4. Gorgeous Long Naira Kurti with Sequel Plant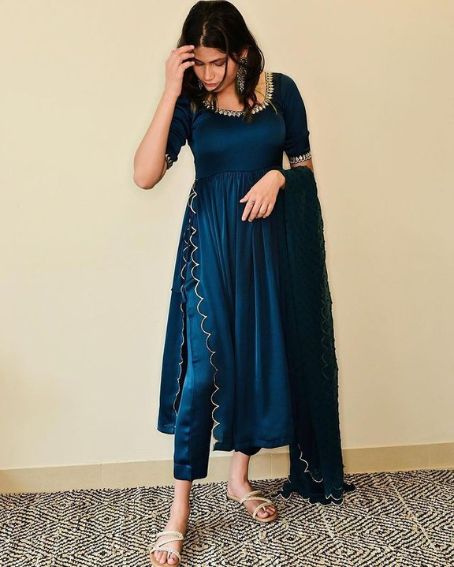 This is a stylish naira cut Kurti with a side design that looks beautiful with a golden pattern and golden embroidered neck borders. This Kurti is paired with a narrow sequel pant and dupatta, making you appear extremely stylish and trendy.
5. Plain Yellow Color Long Kurti with White Narrow Pant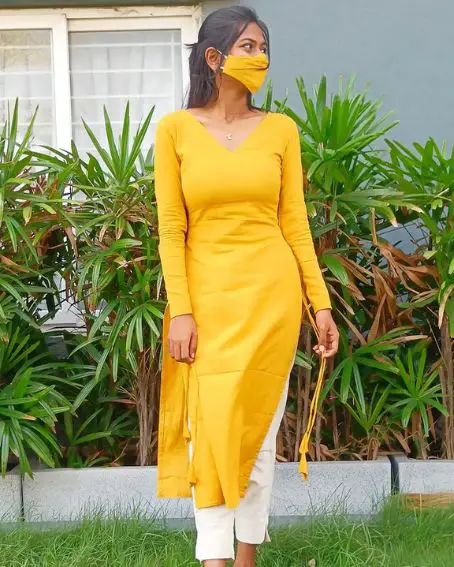 Women looking for a trendy long Kurta with a basic design may prefer this yellow kurti. This kurti has full sleeves and a V-neck style, and it is combined with contrast white color narrow pant that is ankle length. Everyone wants to try this style because of this mix.
6. Rayon Fabric Printed Pattern Blue Long Kurti with Narrow Pant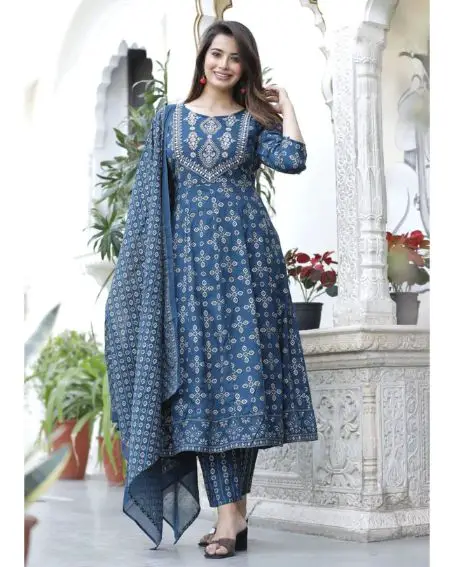 Wearing an Indian traditional kurti with narrow pants makes you even more fashionable. If you want to be more fashionable with Indian trendy dresses, then try on this Riyon and embroid printed pattern blue long Kurti set.
7. Up and Down Long Kurti with Narrow Pant Design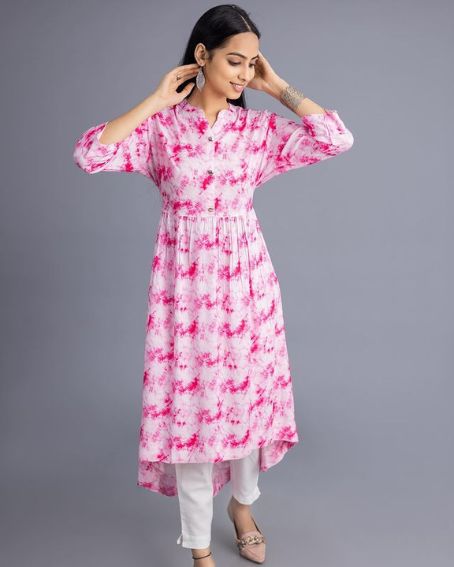 This is a long kurti that has an asymmetrical or high-low hemline, creating an interesting and dynamic outfit. This style adds an element of uniqueness and modernity to the traditional long kurti when paired with white narrow pant.
8. Pure Kota Dorai Cotton Long Kurti with Pant Set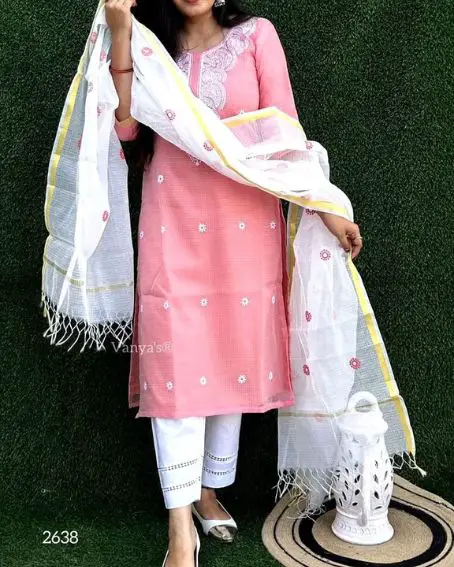 This is a simple and traditional peach color long kurti chikankari embroidery design around the neckline. try this pattern for a simple and classy long kurti with narrow pants for an occasion, such as a dinner party to make it a great day.
9. Designer Embroidery Anarkali Long Kurti with a Narrow Sequel Pant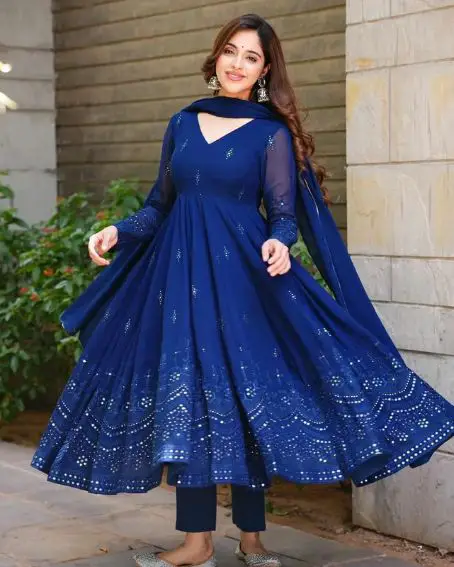 here comes the designer Georgette material kurti that has an Anarkali pattern embellished with embroidery pattern this long Kurti with fell sleeves can be tried on narrow pants to look great and lovely at any event or party. Therefore, try this pattern of kurti today.
10. Multicolor Prity Long Kurti with Green Narrow Pants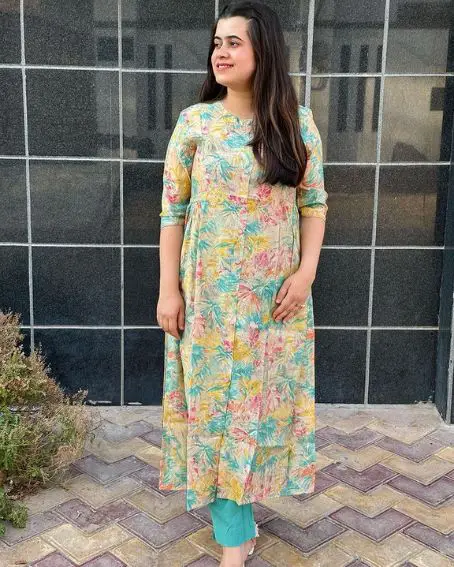 If you want to be more fashionable with Indian trendy dresses, then try on this multi-colored long Kurti with a closed neck design, will look great with green narrow pants This combination shows the richness of emerald green pants with a stylish look.
11. Gorgeous Schiffli Cotton Light Green Long Kurti Set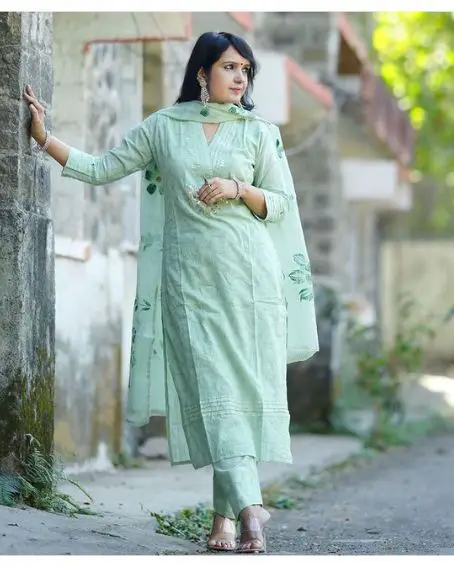 12. Brick-Colored Muslin Long Kurti with Boat Neck and ¾ Sleeves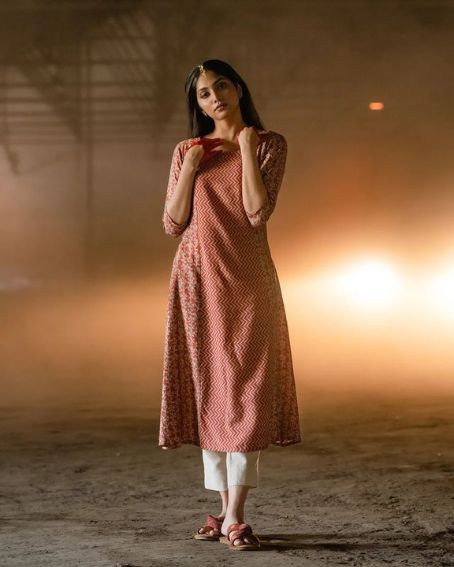 13. Hand Block Print Long Slit Cotton Kurti with Pant Set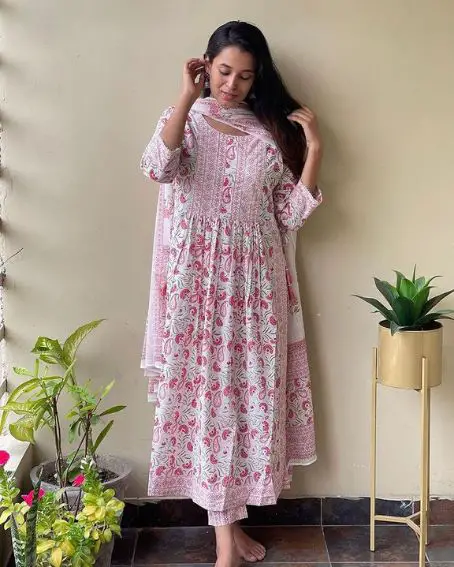 14. Cotton Long Kurti with Patchwork and Crosia Lace Work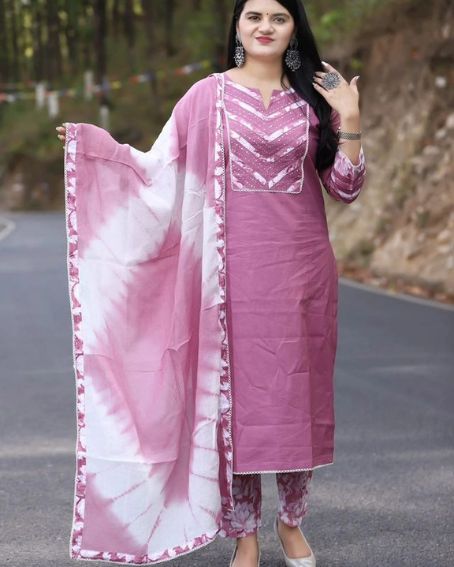 15. Finest Cotton Long Kurti Set with Amazing Neck Design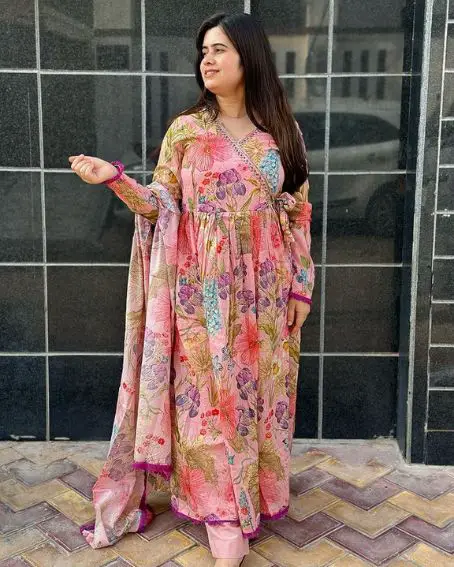 16. Radiant Red Long Kurti Set with Embroidery Pattern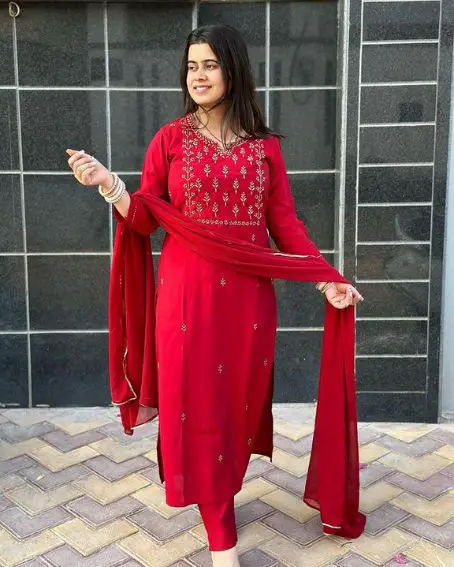 17. Sleeveless Plain Long Kurti with Sequel Pant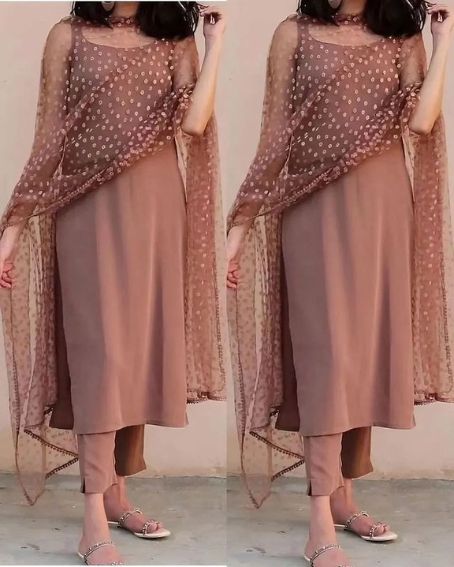 18. Maroon Color Long Kurti Set with High Neck and Full Sleeves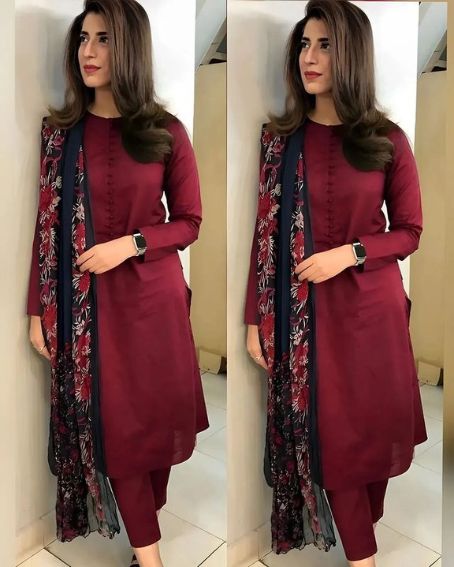 19. Traditional Long Kurti with Printed Pattern with a Narrow Pant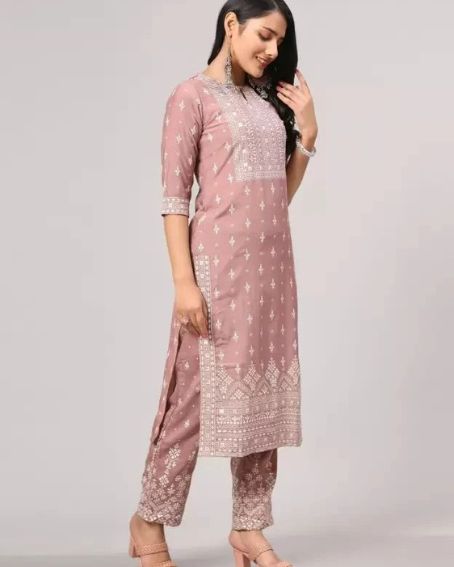 20. Party Wear Mustard Color Long Kurti Set with Pant and Dupatta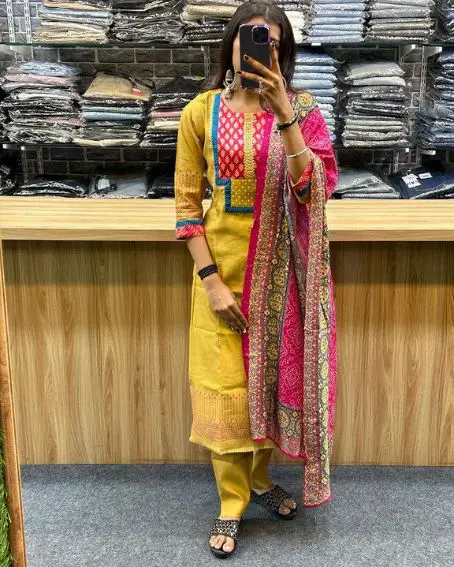 Conclusion
Long kurtis with narrow pants are a fashionable and modern dress option for women. A long kurti with narrow pants includes traditional and modern elements to create a balanced form that is both comfortable and attractive. Remember to select colors, fabrics, and designs that are right for your body shape, personal style, and event. Accessorizing with jewelry, footwear, and other accessories can help to complete the appearance.
Related Articles