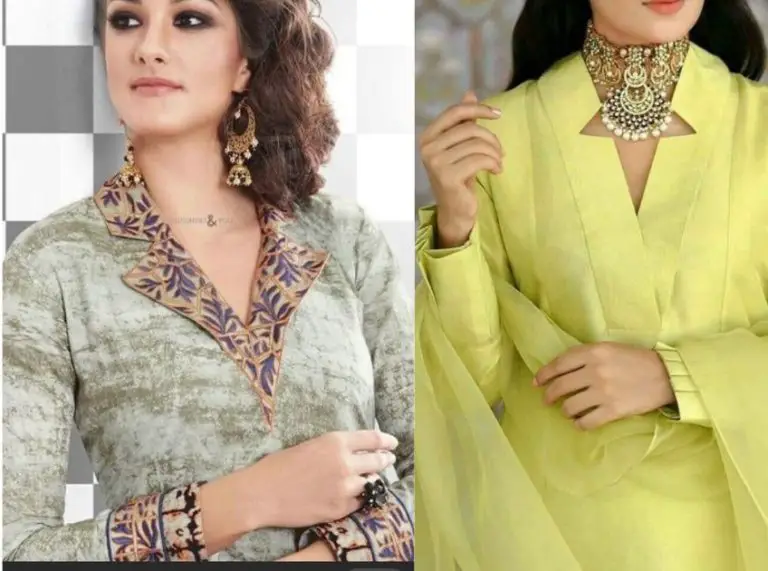 Kurti neck designs are just as important as kurti designs. It brings a plain garment to life and makes it different. You may be aware that there is an array of kurti designs available in the market, but did you know that there is also a wide range of neck kurti designs? No kurti is complete without a suitable neck design.
Women may easily connect traditional Indian aesthetics with contemporary fashion trends with stylish collar neck patterns, creating attractive combinations that leave lasting effects. These patterns are ideal for those who want to be trendy while keeping their ethnic background.
20 Fashionable Collar Neck Designs for Kurtis
1. Embroidered Pattern Blazer Collar Neck Design for Kurti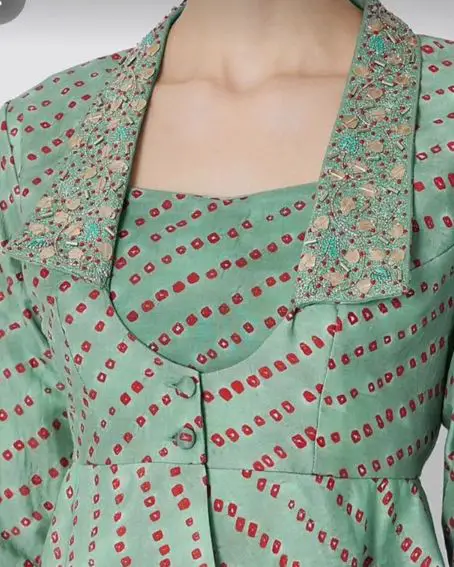 The classic blazer collar is combined with delicate embroidery to create a fashionable and refined style. The collar neck design comes on a fabric that matches the kurti, and the embroidery provides a gorgeous and detailed pattern.
2. Fancy Ruffled Collar Kurti Neck Design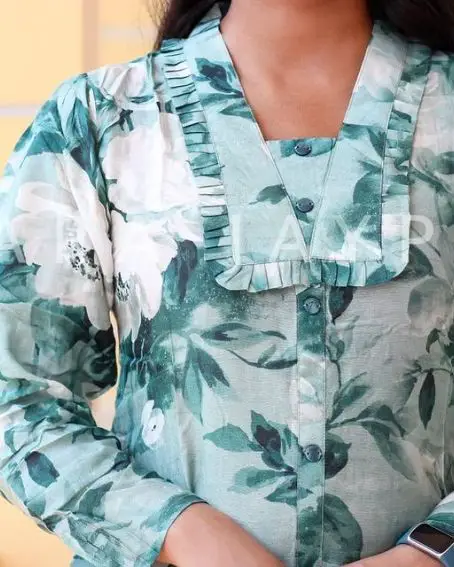 A collar adorned with ruffles or frills, adds a feminine and playful touch to the kurti. Multiple layers of frills or ruffles are rounded through the collar borderline giving a gentle and charming effect with the ruffled collar. The collar can be worn alone or coupled with other collar styles such as a Peter Pan collar or a mandarin collar.
3. The Fashionable Side Button Nehru Collar Neck Design Kurti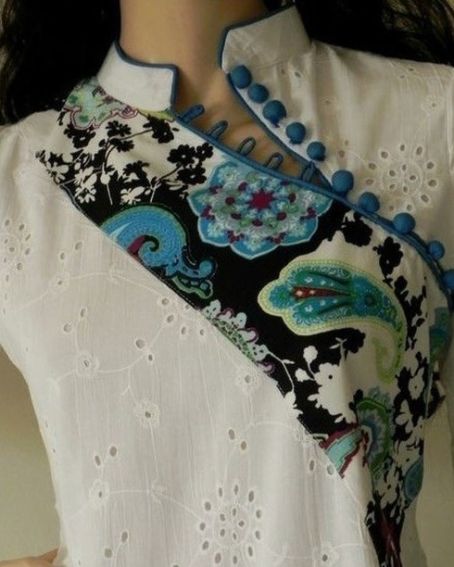 This is a high, closed collar that stands up vertically from the neckline. The collar is rounded in this style, smoothing the edges and creating a more subtle and modern appearance. The buttons are differently placed on one side of the collar.
4. Beautiful Broad V Shape Collared Neck Design Kurti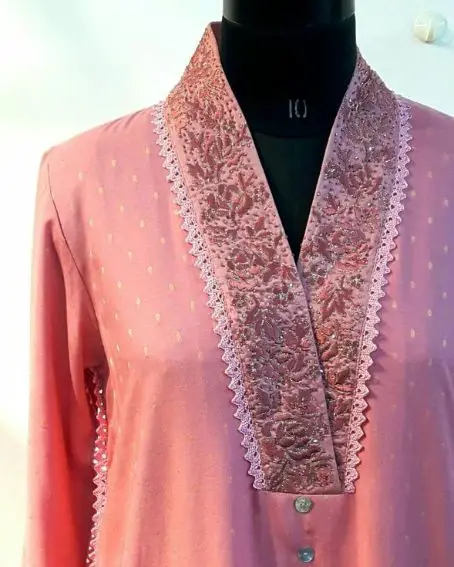 A collar with a V shape at the neckline creates an admiring and magnified look.
This collar neck design features an embroidery pattern on the expanded collar flaps and a lace border for a beautiful finishing touch.
5. Trendy Nehru Collar Neck Design with a Diamond Open Cut Kurti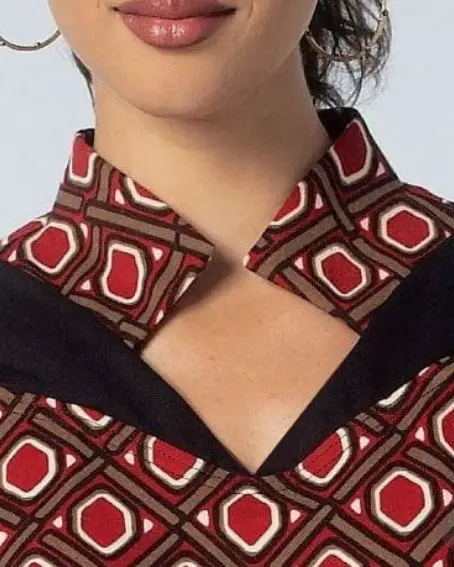 A trendy Nehru collar, also known as a mandarin collar, is a stand-up collar with no folds or points. It features a basic and simplified design, giving the kurti a modern touch. This mandarin collar is closed and hugs the neck with an open diamond-cut design.
6. Asymmetric Jewel Side Run Collar Neck Design for Kurti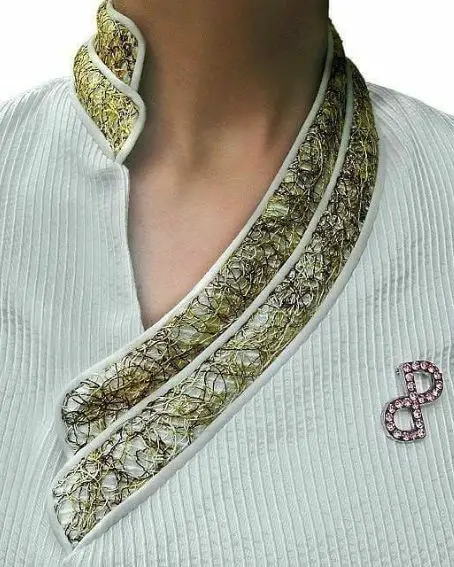 An Asymmetric jewel side run collar neck design has a high, rounded collar adorned with beads, stones, or embroidery, creating a glamorous and festive look. This is a unique modern neck design that grabs everyone's attention on occasion.
7. Long Notched Collar Neck Design for Kurti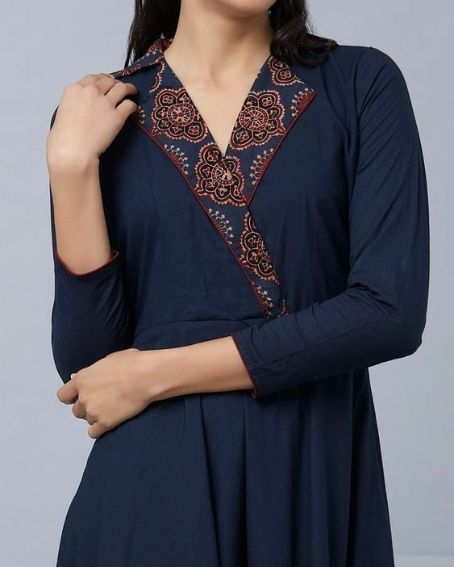 A stylish and trendy look is provided by a V-shaped collar with notched lapels. This pattern of neck designs is typically selected for workplace wear, while those with extra embellishments may be worn on occasion. Even in a crowd, this collar neck style makes you differentiate.
8. Peter Pan Collar Neck Design with Ruffles for Kurti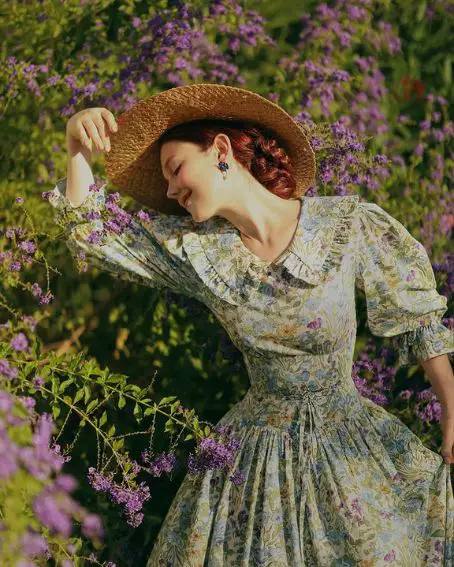 Peter Pan's collared clothes are, of course, always necessary for a vintage-inspired wardrobe and a minimalist style. Furthermore, this peter pan collar neck design has ruffles attached to the border, making you look much more gorgeous.
9. Simple and Sleek Collar Design with a Side Lace Border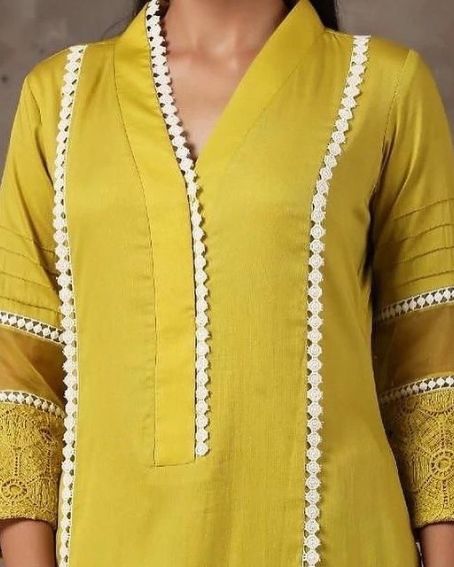 By improving the appearance of the Kurti in the collar, this wonderful collar neck design looks stylish and attracts the Kurti. This collar neck style appears to be highly trendy and attractive. The flaps on this color are thin and sleek, with a lace border on one side.
10. Unique Style of High Neck Collar Design for Kurti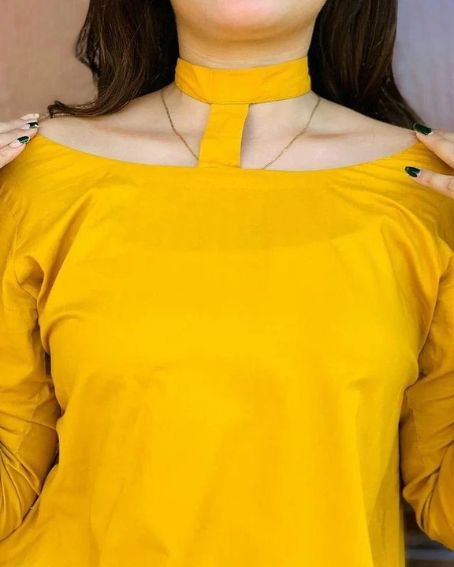 This modern neck design with a high neck collar has a pleasant cut-out type of design with a tie-up that is sure to catch everyone's attention during a party. To make the design stand out even more, combine it with deep or dark tones like black, marsala, or olive green. bottoms.
11. Jewelry High Neck Collar Design for Kurti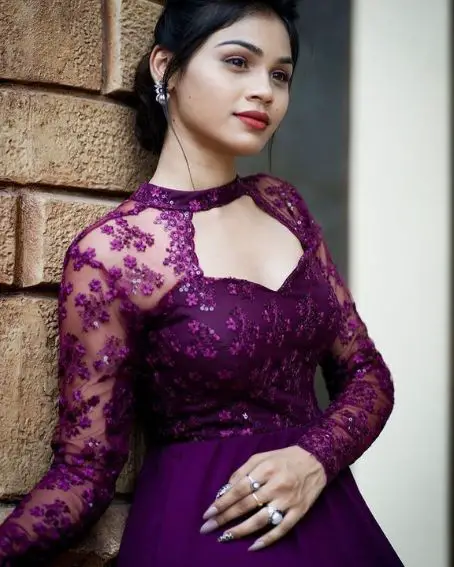 12. Tie Model Pattern Kurti Collar Neck Design with Putli Buttons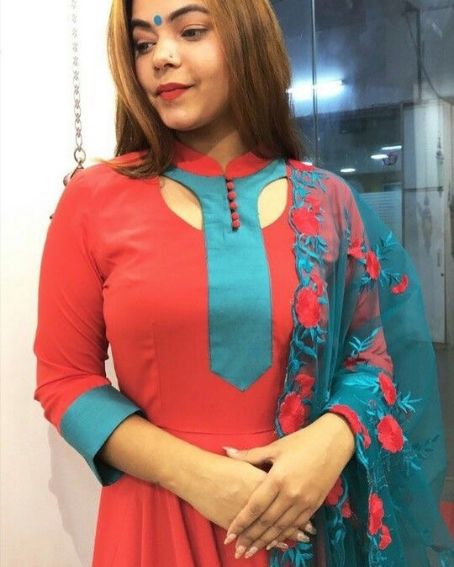 13. Gorgeous Kurti Collar Neck Design with Piping Modern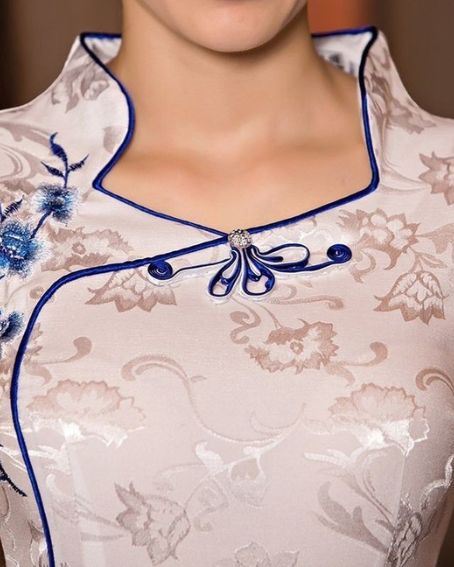 14. Striped Close Round Neck Collar Neck Design Kurti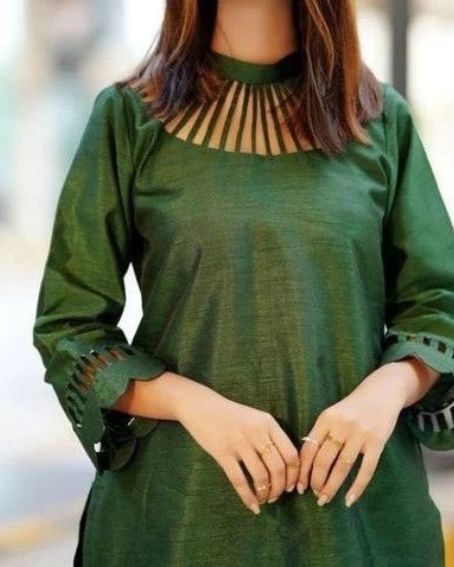 15. Star Shape Open Cut Collar Neck Design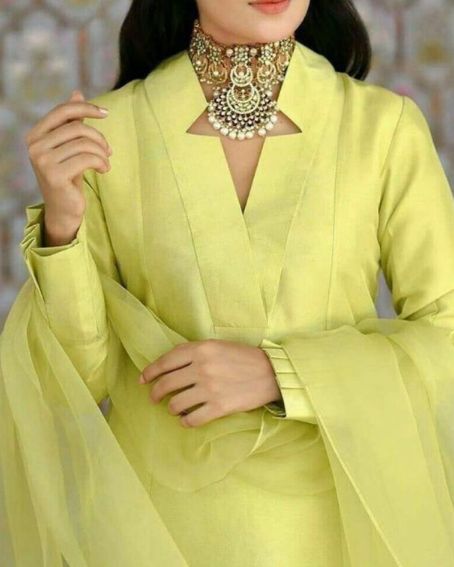 16. Fashionable Tie Model Kurti Neck Design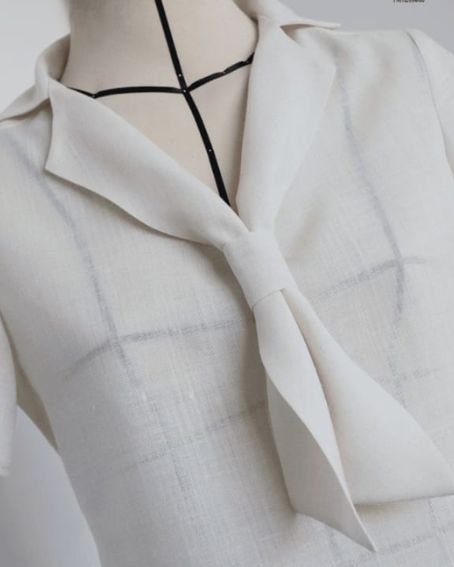 17. Fancy Closed Collar Neck Design with U Cut Open
18. Simple Notched Collar Neck Design for Kurti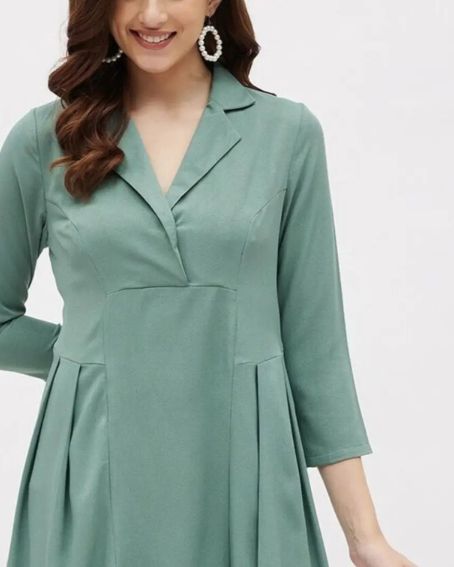 19. Side Button Unique Pattern Collar Neck Design for Kurti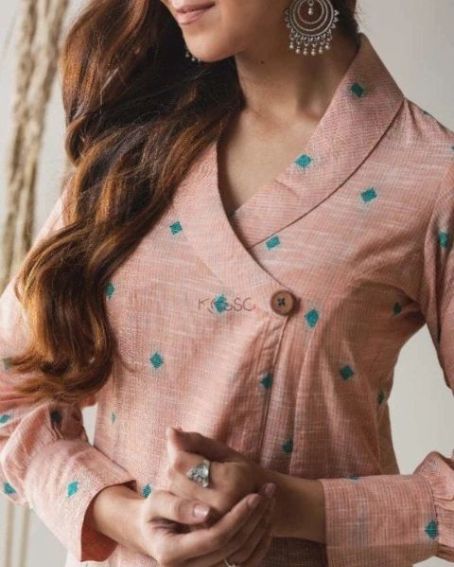 20. Wonderfully Embroidered Notched Collar Neck Design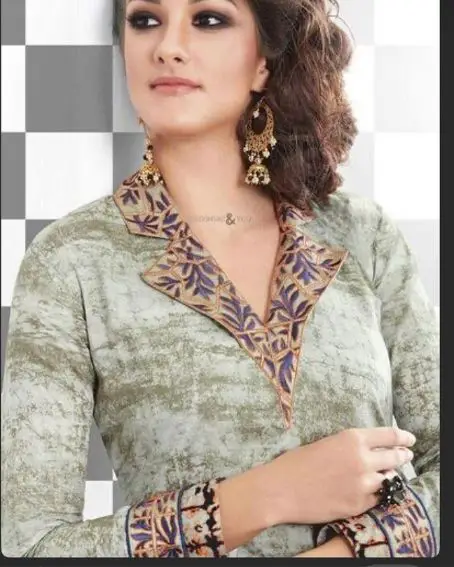 Conclusion
fashionable collar neck designs for kurtis offer a perfect mix of traditional and contemporary fashion, providing endless possibilities for creativity and self-expression. They have become a go-to choice for women looking to stand out with their fashion choices and make a fashionable statement.
Related Articles