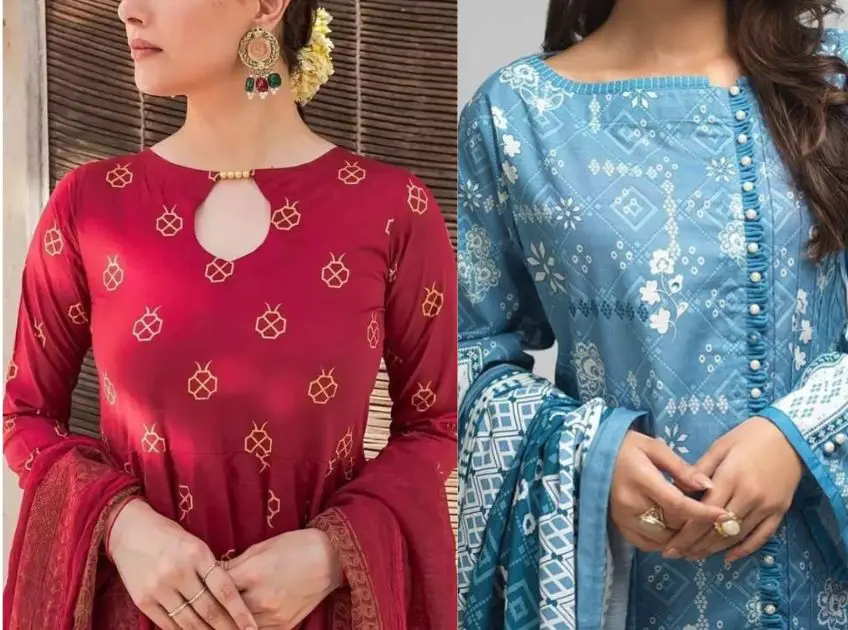 Boat neck kurti and kurta styles for women are not new, but they are definitely popular right now.
The boat neck is characterized by its wide and shallow curve that extends from shoulder to shoulder, creating a horizontal neckline that showcases the collarbone and shoulders. It is a versatile neckline that suits various face shapes and body types, offering a balanced and elongating effect.
Boat neck net kurtis can be paired with various bottoms such as leggings, palazzos, skirts, or even jeans, depending on the desired look and occasion. Boat neck net kurti neck designs offer a unique blend of elegance, femininity, and modern appeal. here are some of the best boat neck designs that may be suitable for you.
20 Boat Neck Net Kurti Neck Designs
1. Brown Printed Sleeveless Kurti with Boat Neck Design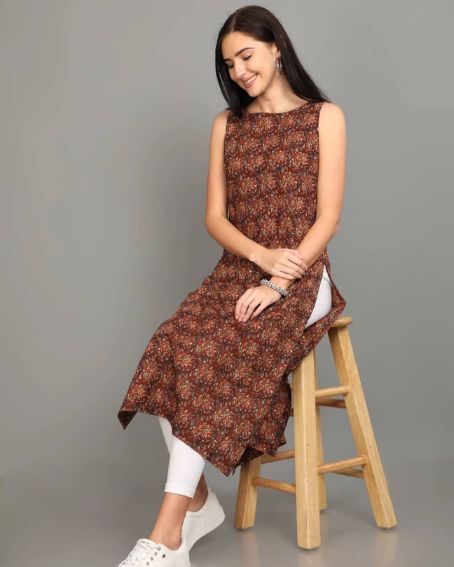 A sleeveless brown printed kurti with a boat neck design offers a stylish and modern look. The combination of the print and boat neck adds visual interest and style to the kurti, making it a versatile choice for casual or semi-formal occasions.
2. Yellow Kurti with Amazing Boat Neck Design with a Side Slit Open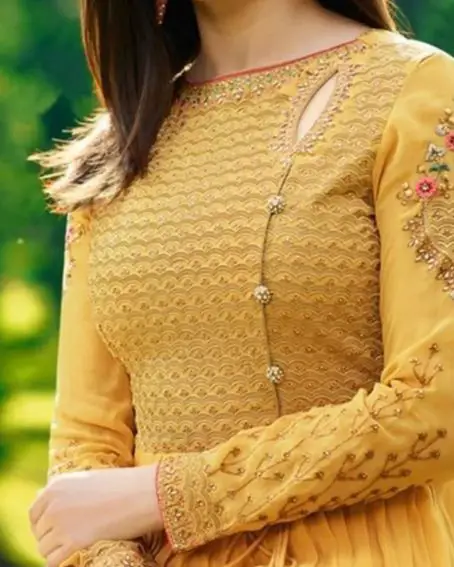 A lively and fashionable look is created by this yellow kurti with an excellent boat neck design and a side slit open. The boat neck lends an elegant touch to the kurti, while the side slit adds a modern and cute part, making it an ideal pick for a variety of events.
3. Printed Pattern Brown Kurti with Boat Neck Design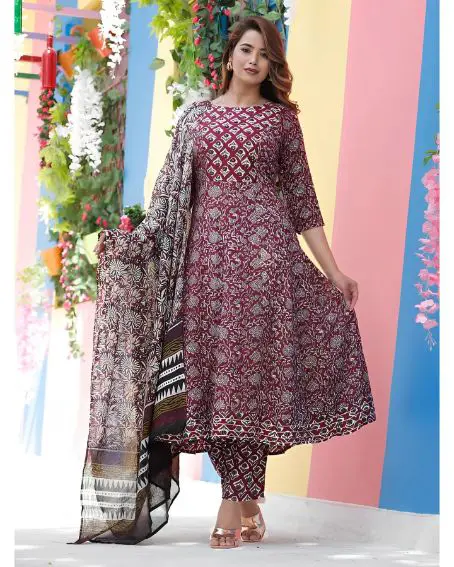 This simple and elegant printed pattern brown kurti set looks adorable with a boat neck design that exudes a blend of traditional and contemporary style. This set is perfect for festive or formal occasions, offering a unique and fashionable look.
4. Amazing Kurti with Boat Neck Design Along with a Side Slit Open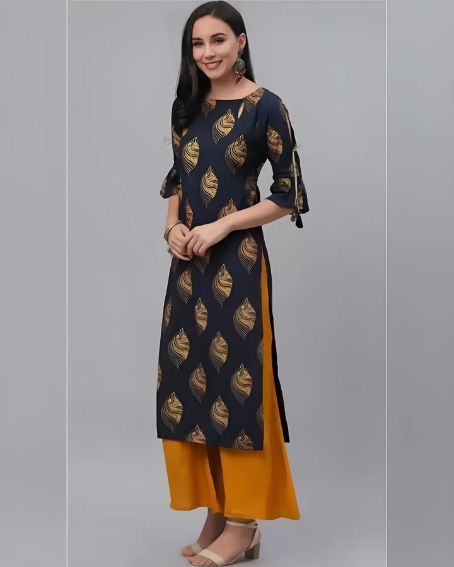 This is a straight-cut black kurti with a golden printed pattern design that is highlighted by orange palazzo. This dress has a boat neckline with a little keyhole cut out. With the cut sleeves design, this fashion looks great.
5. Stunning Straight and Long Kurti with Boat Neck Design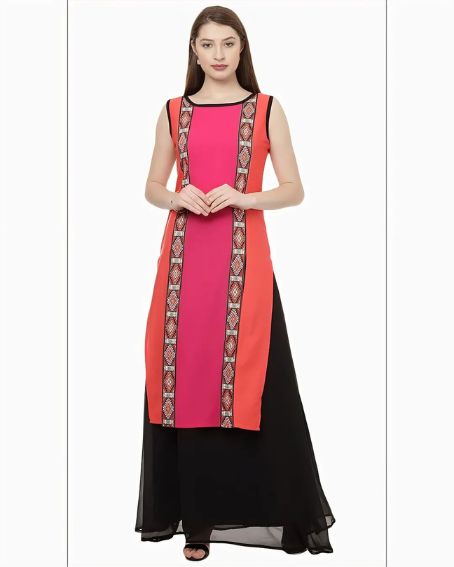 This long straight-cut synthetic kurti with a boat neck design gives an elegant and fluffy look. When paired with the black long skirt, this classy kurti provides comfort and style. This combination is perfect and suitable for a variety of occasions.
6. Peach Color Floral Pattern Kurti with Boat Neck Design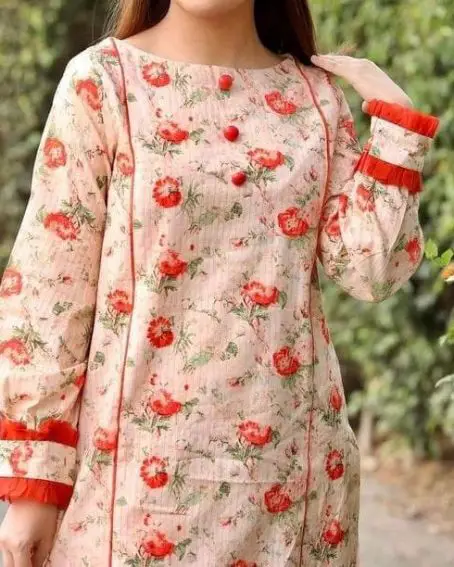 This is an amazing peach color floral pattern kurti that adds a touch of elegance and charm, while the boat neck design enhances the neckline. The balloon and cuff sleeves provide a playful and fashionable element, making it a stylish choice for everyone.
7. Amazing Double-Folded Layered Boat Neck Design with Zig-Zag Cut Open Kurti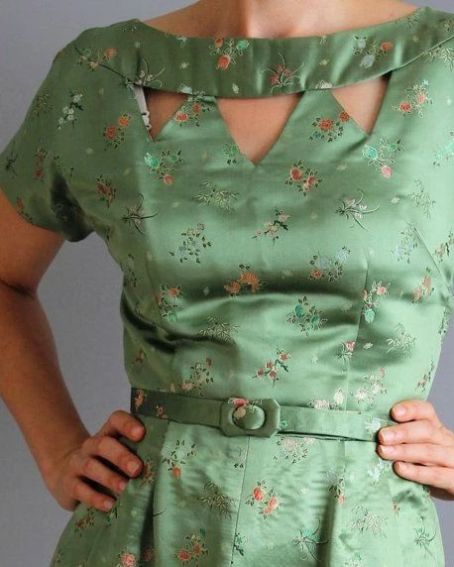 If you want to try the fascinating and wonderful neck design, this is a modern boat neck design with triangular cuts or zig zag cut open designs that captures the full look of the kurti with the belt. This kurti is appropriate for college students.
8. Stunning Kurti Neck Design with Potli Buttons Attached on Boat Neck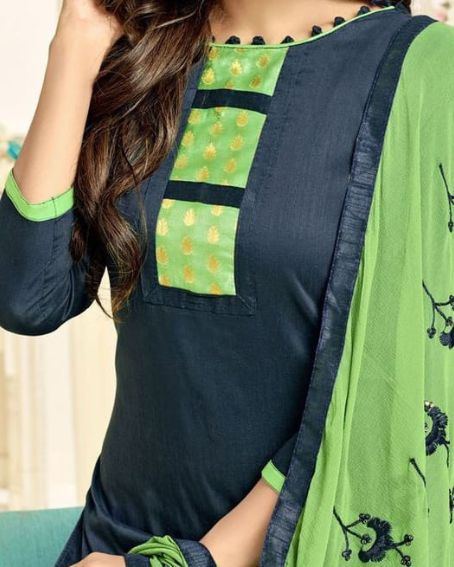 A stunning kurti neck design features a boat neck embellished with potli buttons, adding a touch of elegance and uniqueness to the neckline. The combination of the boat neck and potli buttons creates a visually appealing and stylish look, perfect for making a fashion statement.
9. Blue Kurti with Boat Neck Design Along with Border Piping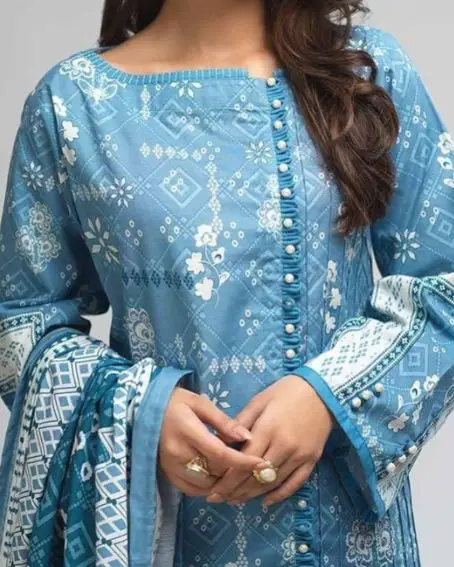 Here comes another stunning blue kurti with a boat neck and full sleeves design. This design is enhanced by border piping and side buttons which enhance the kurti and make it suited for birthdays and outings.
10. Awesome Green Kurti with Side Cut Open and Boat Neck Design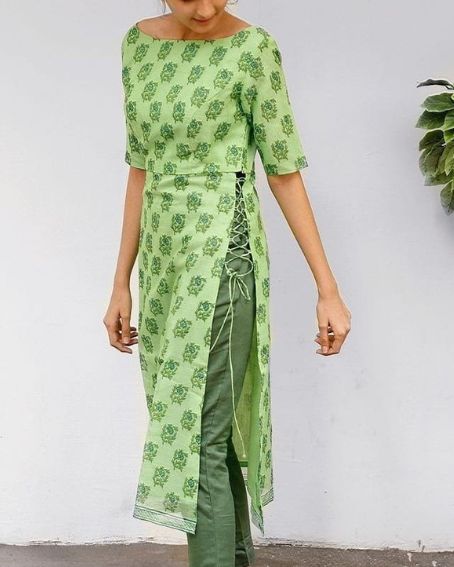 Introducing a unique pattern green side cut kurti with delicate threading details. This kurti features a boat neck design that accentuates the neckline, and elbow-length sleeves for a stylish look. The side cut adds a modern touch, making it a standout piece for any occasion.
11. Pink Up and Down Kurti with Boak Neck Design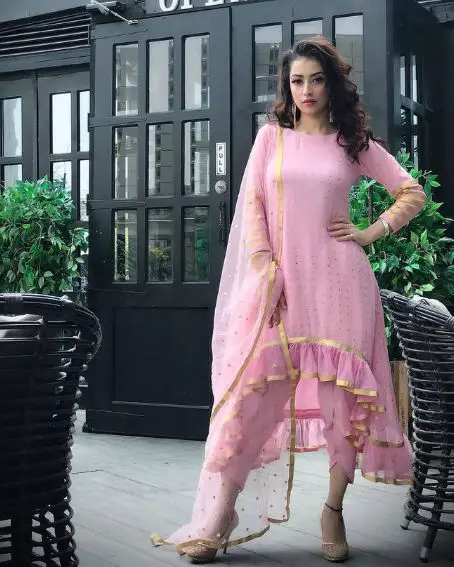 12. Actress Rakhul Preeth Singh in Yellow Kurti with Boat Neck Design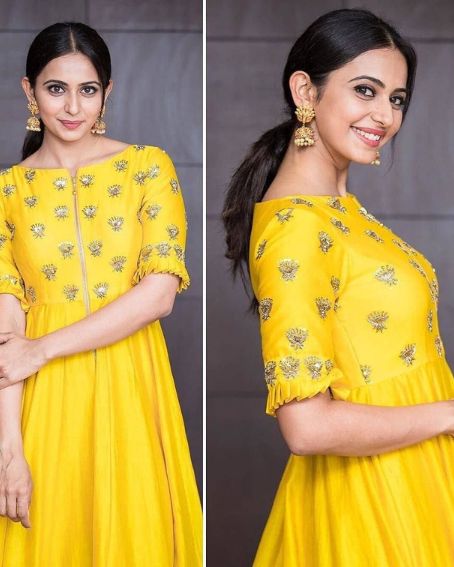 13. Yellow Kurti with Boat Neck Design Along with Cold Shoulder Sleeves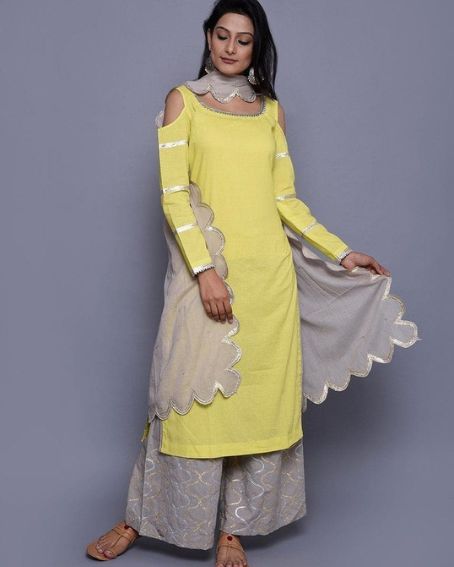 14. Plain Straight-Cut Kurti with Boat Neck Design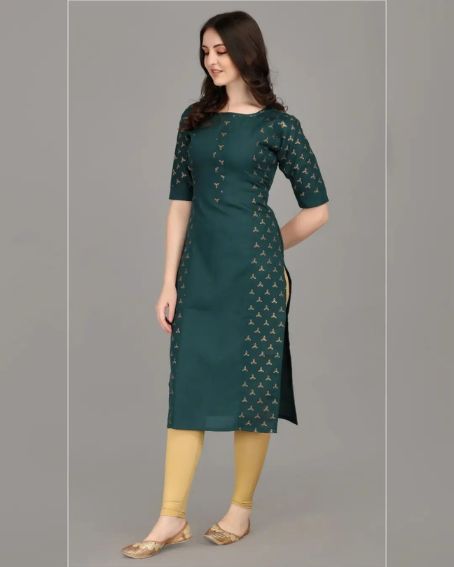 15. Black Printed Kurti and Palazzo Set with Boat Neck Design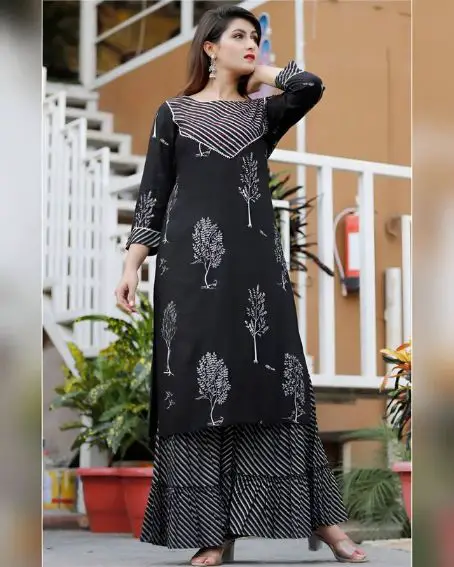 16. Radiant Red Kurti with Printed Embroidered Boat Neck Design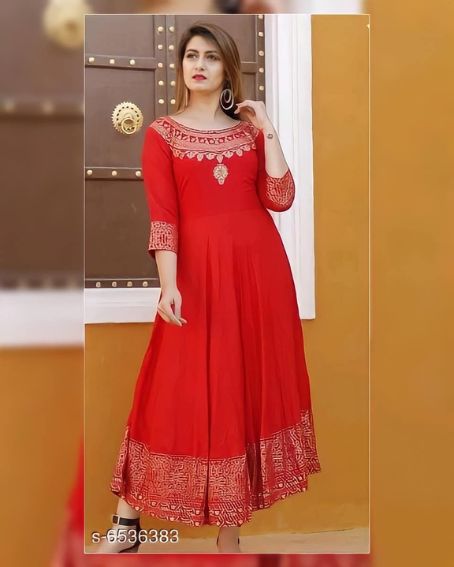 17. Astonishing Green Kurti with Boat Neck Design with an Open Slit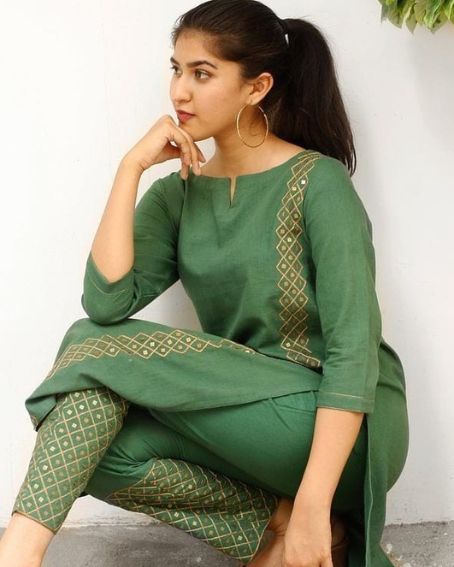 18. Maroon Kurti with Round Cut Open Design Attached with Beads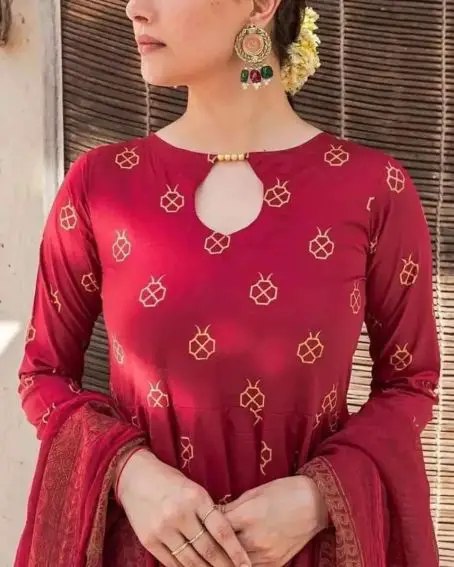 19. Simple and Classy Kurti Boat Neck Design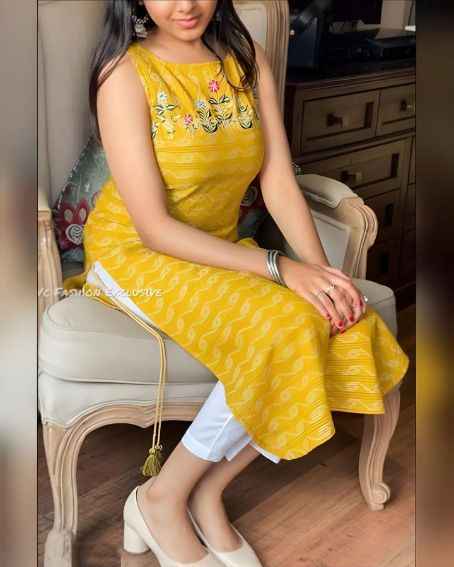 20. Staggering Kurti Boat Neck Design with Mirror Work Borderline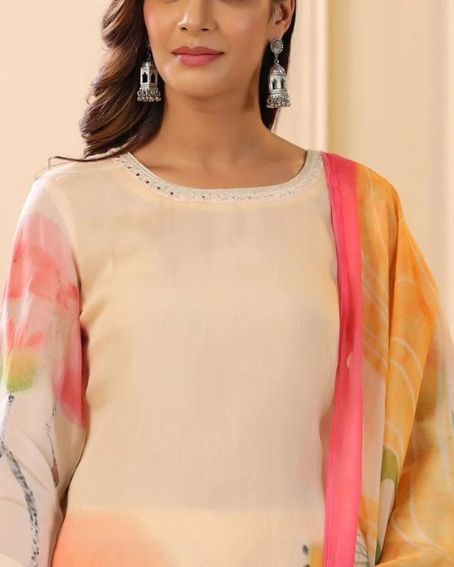 Conclusion
The Boat neck kurti neck designs combine the classic boat neckline with the delicate beauty of the kurti. The boat neck features a wide, shallow curve that gracefully frames the collarbone, creating an elegant and flattering look. When paired with leggings or skirts, boat neck net kurtis create a stunning and fashionable statement, making them a versatile choice for both casual and formal occasions.
Related Articles