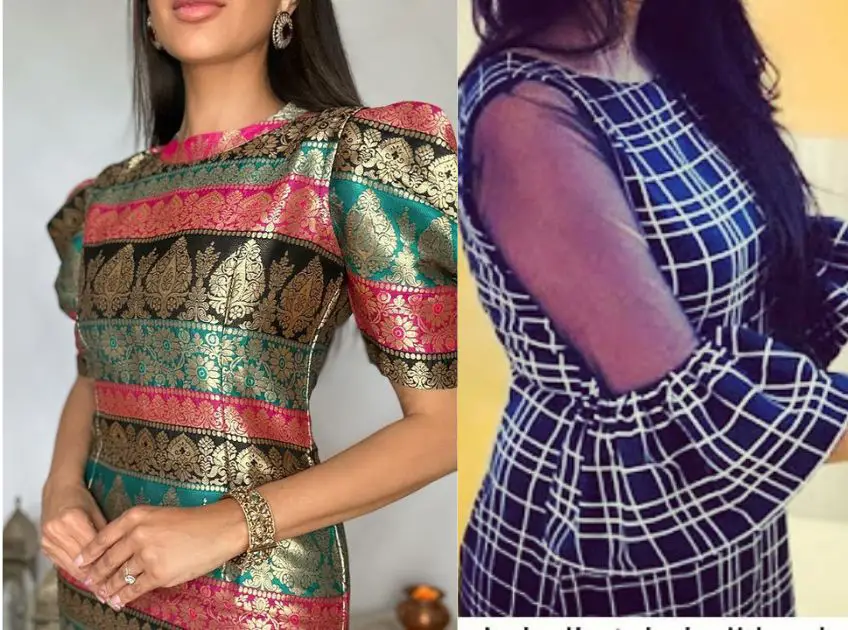 The kurti half sleeves designs are a modular and stylish alternative that keeps a balance between comfort and style. Half sleeves, with a length that falls midway between the shoulder and the elbow, are a functional and fashionable alternative to full-length sleeves.
With the latest Kurti Sleeves Design, you can make your kurti outfit stand out. These contemporary kurti sleeves are the ultimate in casual comfort and style. These beautiful kurti sleeve designs are appropriate for any event and body shape. We have you covered whether you want a formal or spicy style
20 Best Half Sleeves Design for Kurti
1. Amazing Collar Neck Design Kurti with a Slit Cut Sleeves Design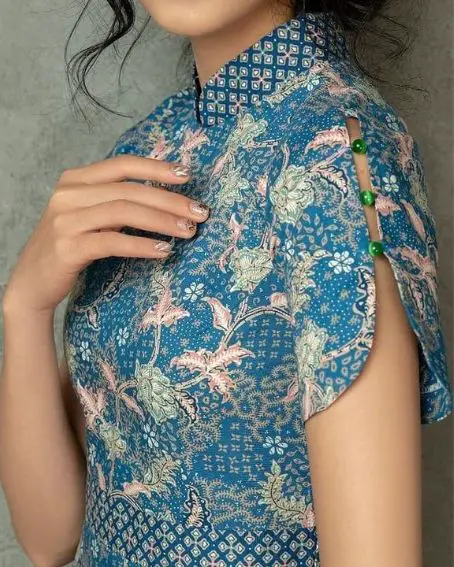 Enhance your look with an amazing kurti with a collar and a beautiful slit cut. The sleeves, embellished with blue crystal beads, offer a touch of glamor and improvement while also making the outfit stand out.
2. Actress Rakhul Preet Singh with Half Sleeves Frilled Design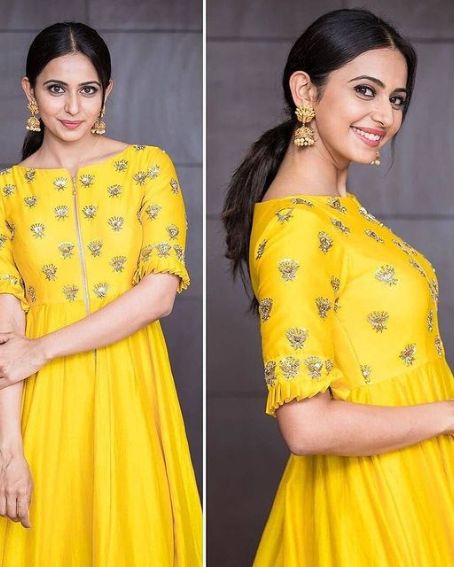 Try these frill designs with ethnic and traditional Kurtis. The actress Rakhul Preet Singh appeared in this yellow kurti with short sleeves, attached with small frills, yet they are delicate frills that will match your Kurti design nicely.
3. Gray Color Kurti with Open Cut Half Sleeves Design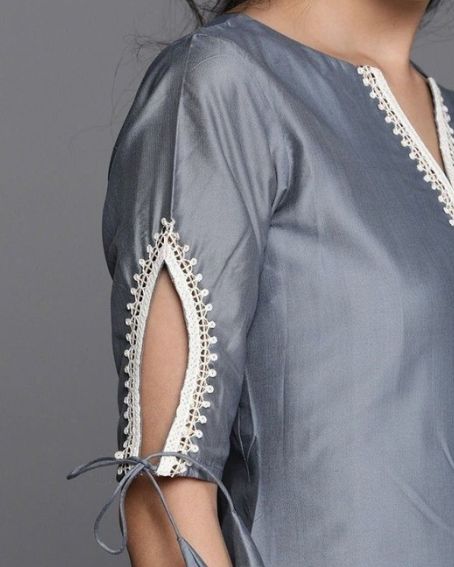 These are usually half sleeves designs with a slit cut open and embroidered with lace material. add for further detail dori is being added to make it more stylish. These sleeves are stunning and may instantly improve and beautify your clothing with a stylish appearance.
4. Black Kurti with Cold Shoulder Half-Sleeve Design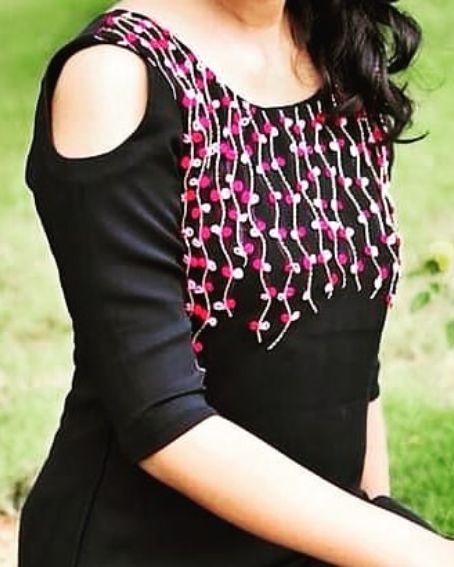 Cold shoulder sleeves are a simple yet stylish design that goes well with plain, decorated, and embroidered Kurtis. This is one of the best methods to style your basic Kurtis if you want to give them some excitement and passion.
5. Multicolor Kurti with Cut-Out Half-Sleeve Design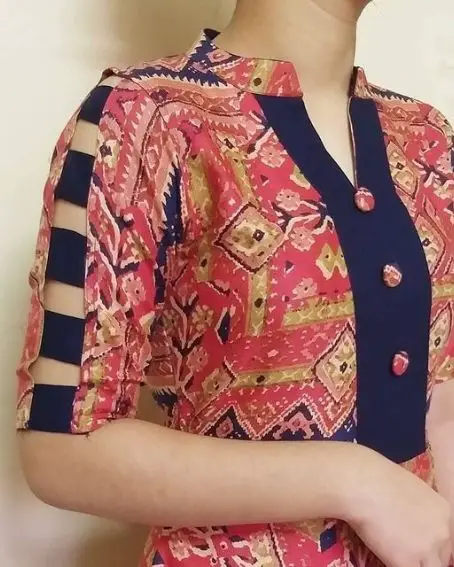 Most attractive multicolor kurti half sleeves have come up with the Cut out design, an ongoing favorite and popular choice for styling cotton Kurti sleeves. These various cut-out sleeve designs can offer uniqueness to your clothes with a collar neck design.
6. Puffed and Prilled Half Sleeves Kurti Design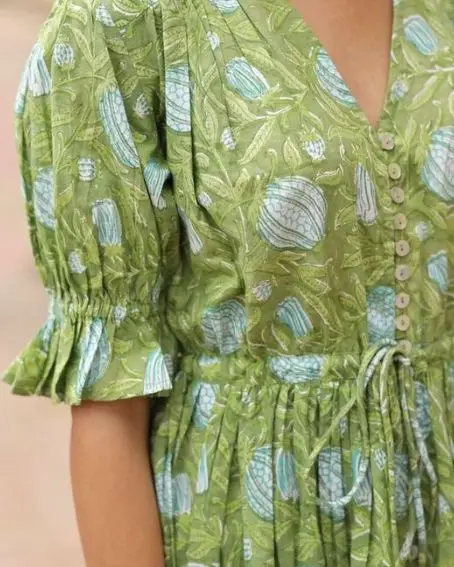 Try on a green kurti with puffed sleeves attached to prilled half sleeves to style yourself in elegance. This unique and fashionable design combines height and appearance, giving your outfit a wonderful and fashionable outlook.
7. Pink Kurti with Balloon and Cuff Half Sleeves Design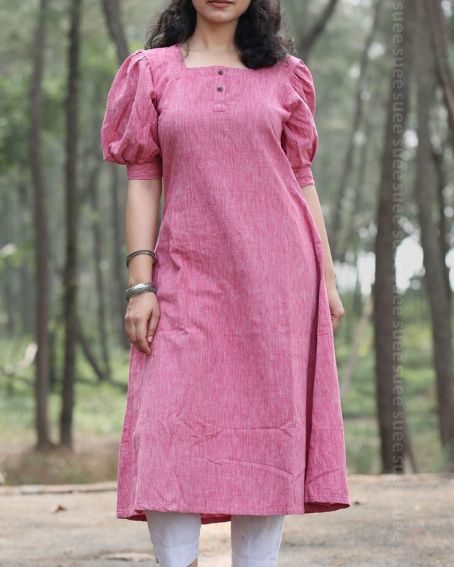 Wear a pink kurti with a balloon and cuff half sleeves design for a beautiful and irrational look. The balloon sleeves provide a crazy touch, while the cuff detailing adds a refined and polished finish, making it a fashionable choice for any event.
8. White Kurti with Short Sleeves Design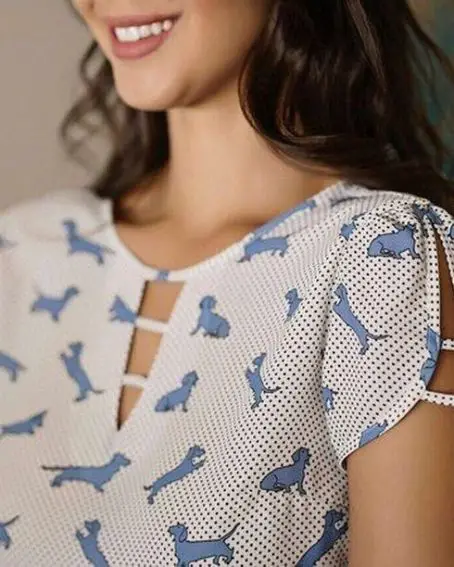 A white kurti with short sleeves and a split-cut style develops a modern and simple charm. The slit cut on the short sleeves provides a modest yet fashionable feature, elevating the kurti's overall elegance while being comfortable.
9. Slit Cut Open with a Knot Half Sleeves Kurti Design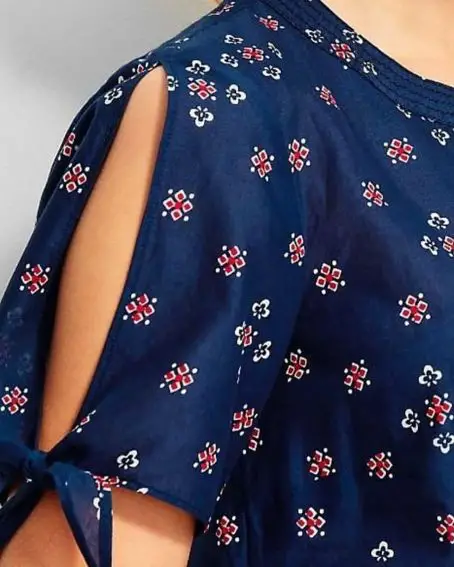 These are often half-sleeved designs with an open slit and a tie-up. This sleeve design makes it more fashionable. These sleeves are wonderful and can instantly improve and beautify the appearance of your attire.
10. Amazing Peach Color Kurti with Cold Shoulder Half Sleeve Design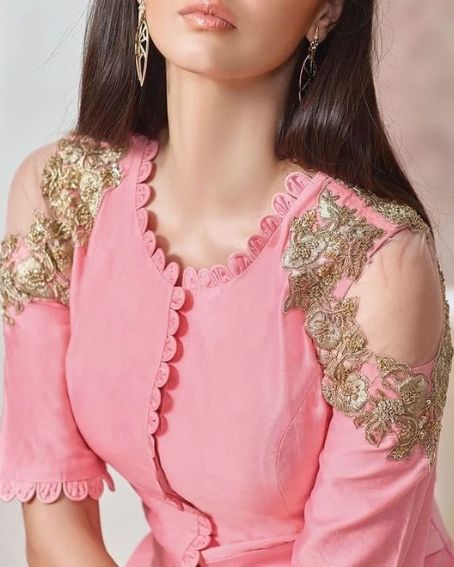 This is a stunning peach color kurti with a cold shoulder. This amazing cold shoulder design is attached with netted fabric and embellished with gold chamki that draws attention at your important parties and occasions.
11. White Kurti Half Sleeve Design with Cuffs and a Slit Open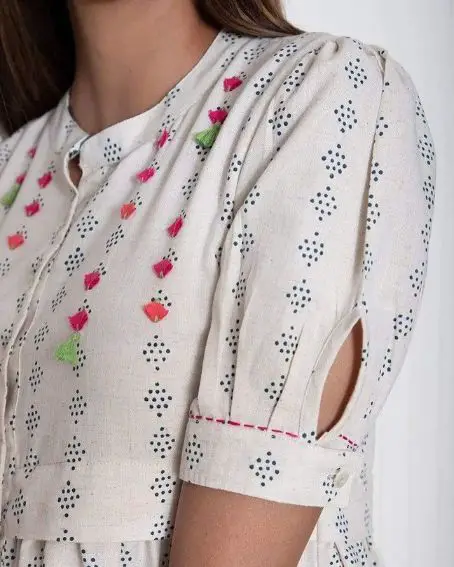 12. Unique Pattern Triangle Cut Open Kurti Sleeve Design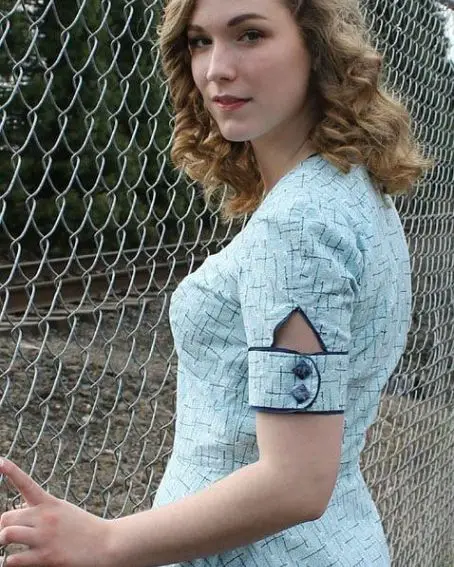 13. Astonishing Slit Cut Open Kurti Sleeves Design with Buttons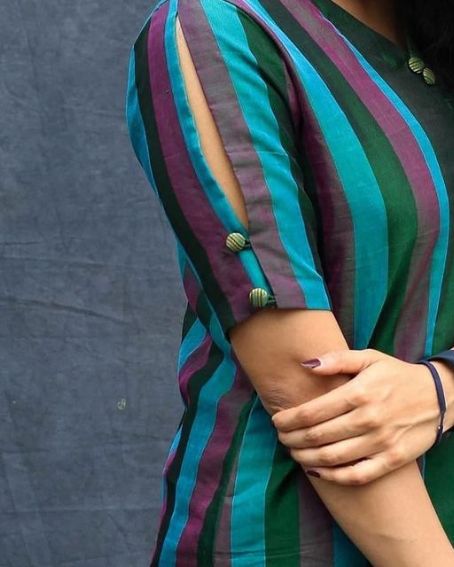 14. Striped Pattern Kurti with Half Sleeves Modern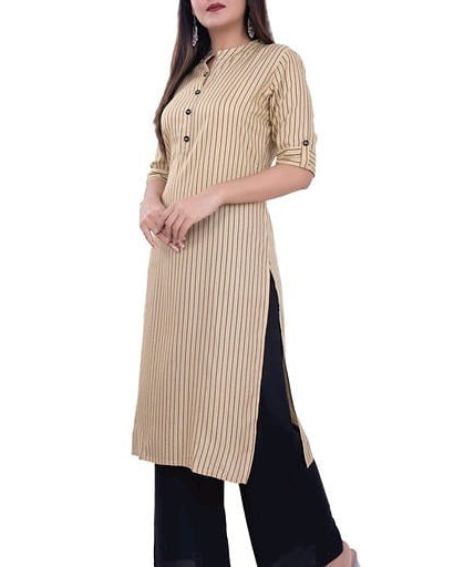 15. Eccentric Kurti Sleeve Design with Collar Neck Design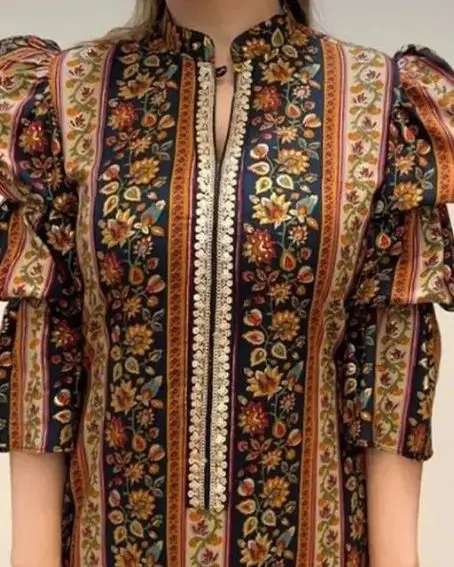 16. Black Printed Kurti Half Sleeves with Frills Design
17. Simple and Elegant Kurti Half-Sleeve Design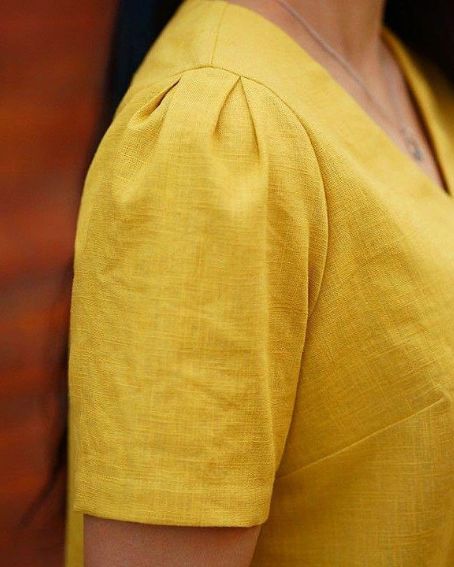 18. Pluffy Balloons with Cuffs Half Sleeves Design for Kurtis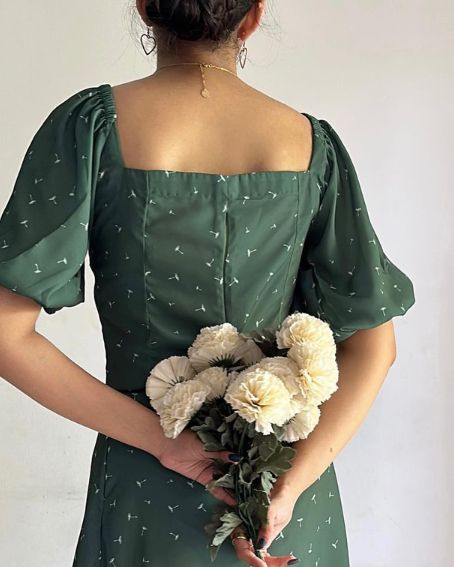 19. Eye Catchy Party Wear Kurti with Half Sleeves Design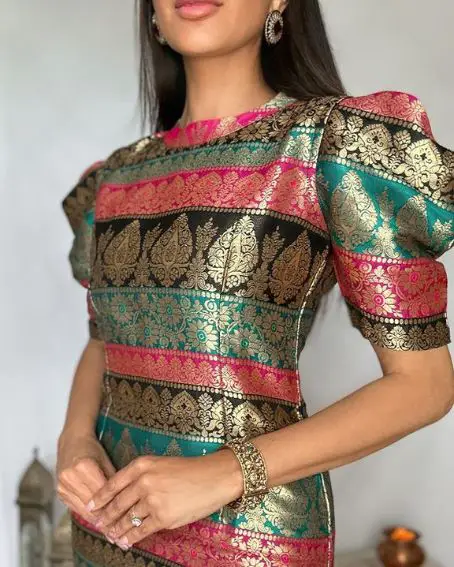 20. Netted Half Sleeves Attached with Ruffles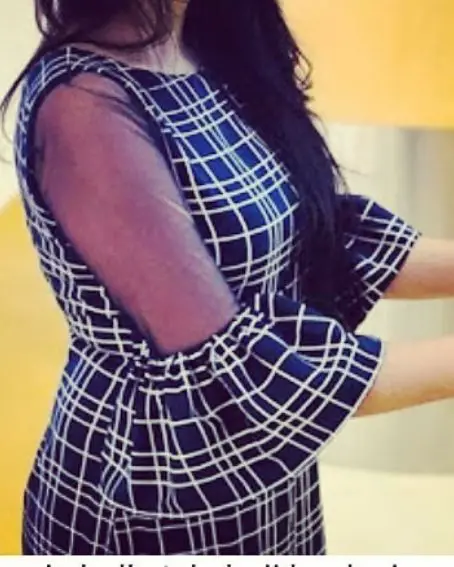 Conclusion
For individuals looking for a fashionable yet functional outfit, the half-sleeved kurti design offers the ideal balance of comfort and style. The adaptability of half sleeves enables you to experiment with numerous designs, patterns, and fabrics, enriching your entire wardrobe. Whether you choose a relaxed fit or a tailored look. Accept the flexibility and fashionable appeal of half sleeves, increasing your choice of kurtis with this classic style.
Related Articles