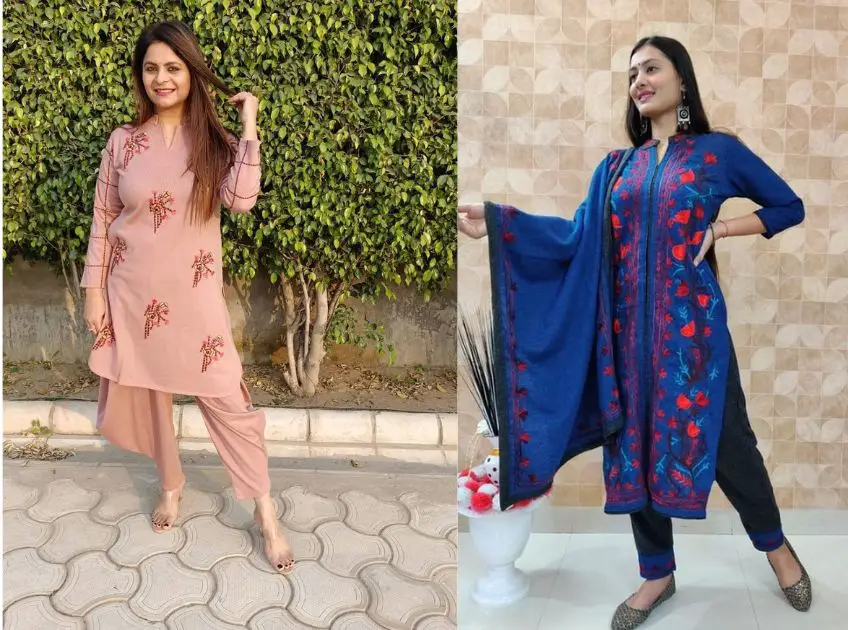 Winters Are on the Way to Chill Everyone, Be Ready to Pull Out All the Winter Wardrobe. If You Are Living in a Moderate Climate, the Winter Climate Won't Affect You Much. But, If You Are Living in Cold Regions, You Can't Come Out Without a Hard Dress. Luckily, You Have a Woollen Kurti to Rescue, It Is a Perfect Solution That Ensures Comfort, and Warmth and Also Keeps You Stylish at the Same Time.
Not Only It Helps to Save from Chillness but Also Acts as a Best Party Wear Outfit. These Party Wear Woollen Kurti Are the Right Way to Flaunt Stylish Attire and Feel Warm Throughout the Winter Months
Here Comes Off the List of Some Best Party Wear Woollen Kurti for Women
20 Best Party Wear Woollen Kurti Design
1. Handcraft Detail Full Sleeve Woollen Kurti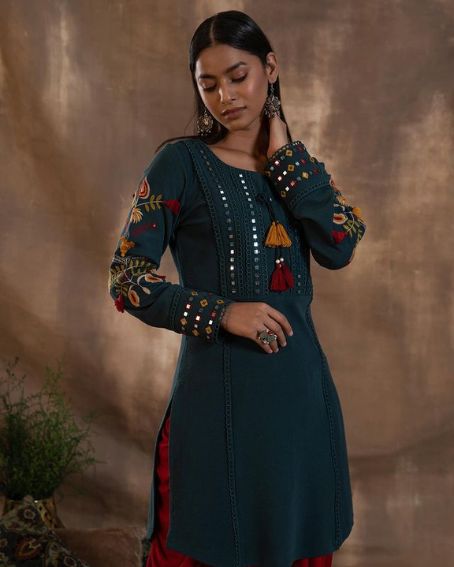 Show Your Sassy Side with This Handcrafted Detail Full-Sleeve Woollen Kurti. Tassel Work on the Front with Mirror Work on the Yoke and Sleeve End Look Effortlessly Stylish. Embroidery Work on the Sleeve Adds Extra Glam to This Party Wear Attire.
2. Beautiful Embroidery Maroon Colour Woollen Kurti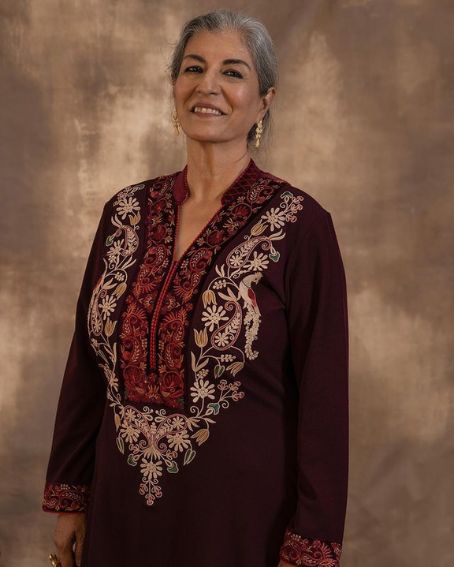 Whatever May Be Your Age, This Beautiful Maroon Colour Kurti with Excellent Embroidery Makes Them Look Younger. Look at the Ravishing Work on the Yoke, It Surely Will Be Your Newest and Best Wardrobe Collection.
3. Collar Neck Woollen Kurti with Side Pocket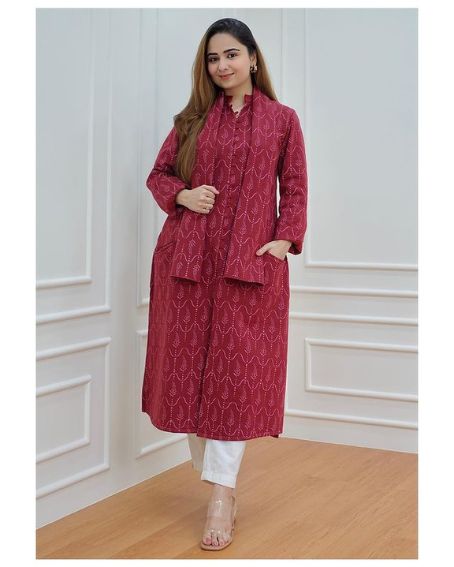 Are You Ready to See a Cozy and Chilling Outing This Season with a Newly Designed Collar-Neck Kurti and Side Pocket Kurti? This Full Sleeve Woollen Kurti Is One of the Best Outfits for Any Party.
4. Sleeveless Woollen Kurti with Grand Jacket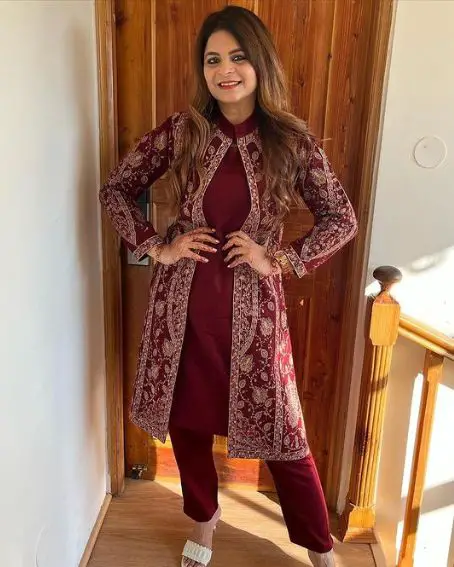 Make Your Winter Festive More Memorable with This Sleeveless Party Wear. the Grand Jacket Above the Woollen Kurti Gives a Completely Grand Look to This Outfit. It Easily Functions as Day-To-Night Clothing and Is Sure to Become Everyone's Season Favourite
5. Fuchsia Rose Embroidery Woollen Kurti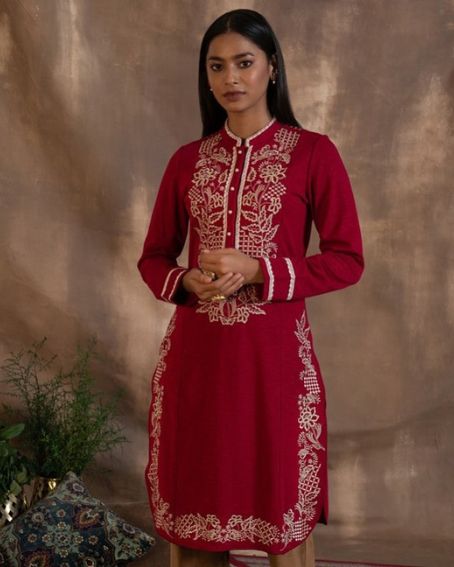 Here You Can See a Classic Combination of Fuchsia Rose and Ivory. the Fuchsia Rose Embroidery on the Kurti Front Is Stunning and It Is the Best Party Wear Garb to Put on for Special Events.
6. Grey Woollen Kurti Edged with Cyan Piping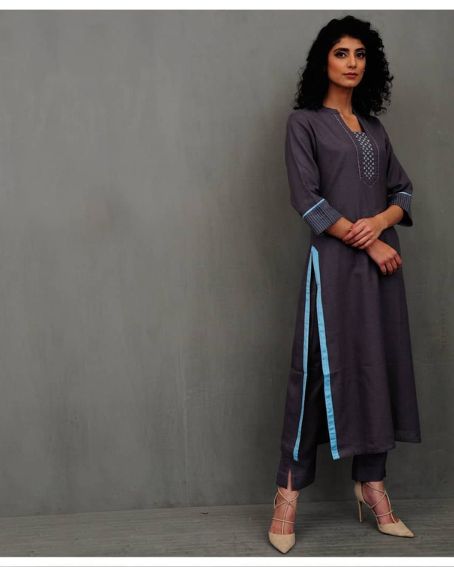 Grey Woolly Kurti with Cyan Piping Finish Is the Most Comfortable Winter Dress That You Can Ever Own! Uplift Your Party Wear Mood with a Stunning Woollen Kurti. It Is Sure to Keep You Party-Ready Even on Winter Days.
7. Multi-Tone V-Neckline Woollen Kurti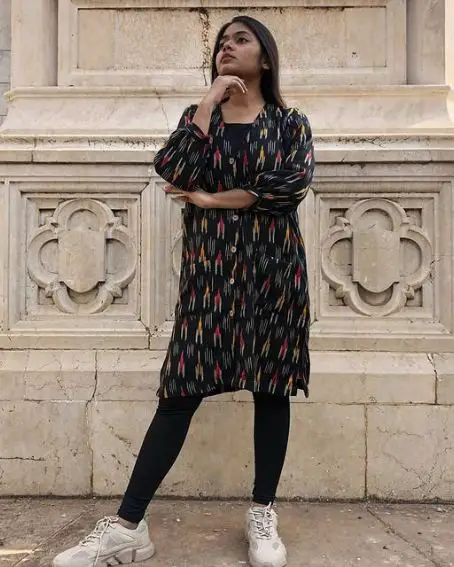 Black Is the Favourite Hue of Most Young Girls Nowadays. Multi-Tone Pattern Here Sets This Attire Apart from a Sea of Winter Dresses. V Neckline with Button Stitch on the Front Adds Some Classy Touch to the Winter Look.
8. Sleeve End and Neck Embroidery Maroon Woollen Kurti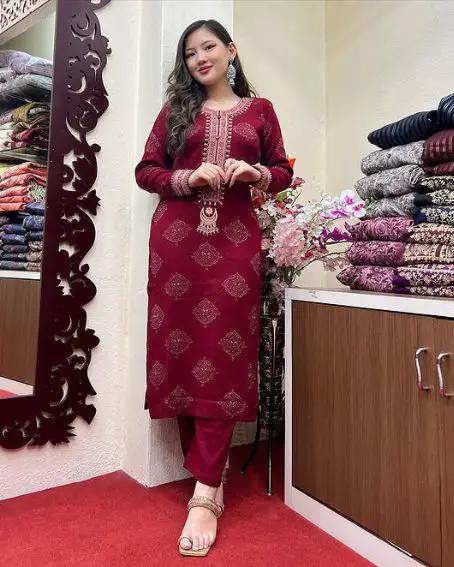 Look Sensuous in This Sleeve End and Neck Embroidery Wollen Kurti! the Contemporary Style Clothing Features a Round Neck and Full Sleeves. the Attractive Element of the Kurta Is the Newest Embroidery Pattern on the Front Part. This Party Wear Can Be Used for Any Special Occasion.
9. High Neck Long Green Woollen Kurti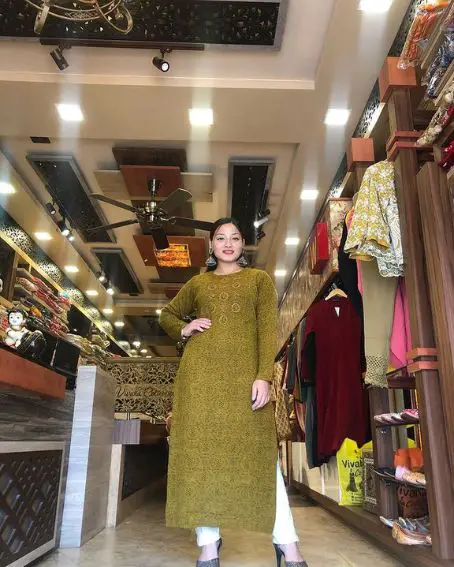 a Long Kurti Never Goes Out of Style! Flaunt This Gorgeous High Neck Long Green Party-Wear Kurti at a Social Gathering to Win Tons of Compliments for Your Style. the Simple Printed Design on the Whole Kurti Elevates the Entire Look of the Outfit.
10. Neckline Embroidery Navy Blue Woollen Kurti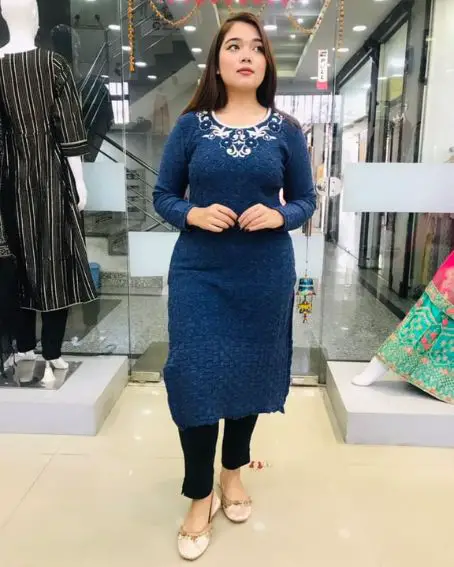 This Neckline Embroidery Navy Blue Kurti Will Make You Look Effortless and Wonderful. It Is Adorned with Floral Embroidery. the White Beautiful Embryo Adds a Chic and Semi-Formal Look. It Is a Must-Have in Every Fashionista's Winter Wardrobe!
11. Ash Woollen Kurti Button Stitched in Front and Sleeve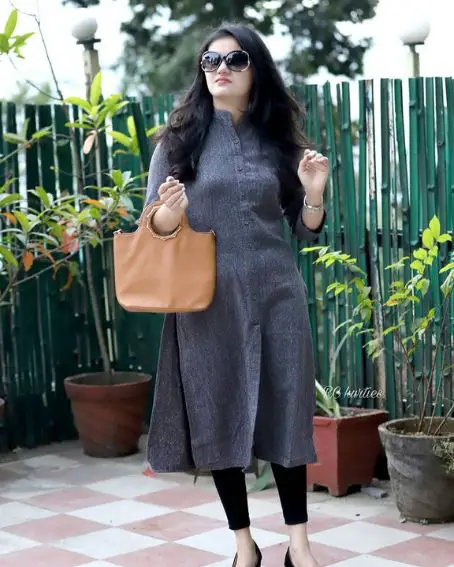 12. Yoke Embroidery Full Sleeve Green Woollen Kurti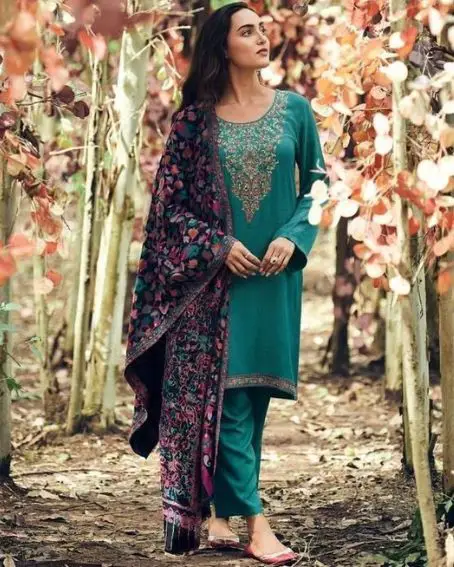 13. Super Soft Woollen Kurti with Harem Pants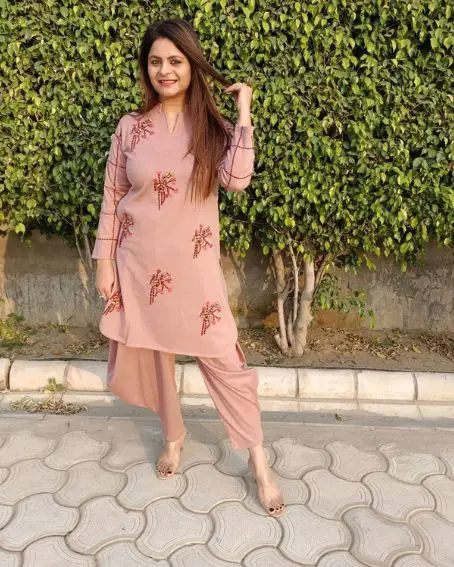 14. Polka Dot Yoke Printed Design Woollen Kurti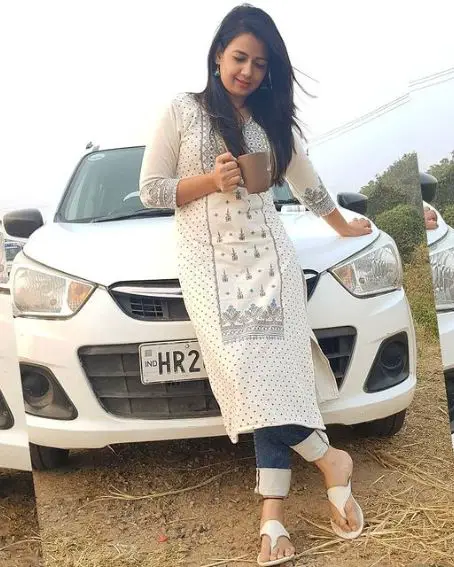 15. Viscose Pashmina with Embroidery Woollen Kurti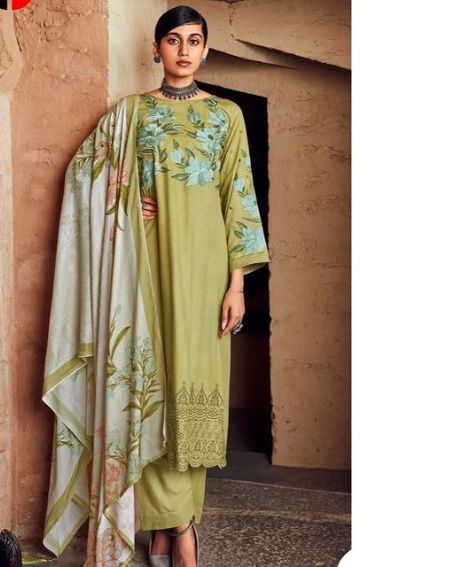 16. Side Open and Pleated Front Woollen Kurti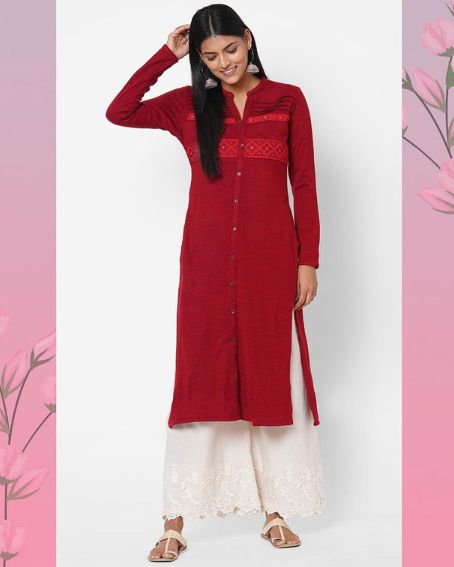 17. Black Woollen Kurti with White Border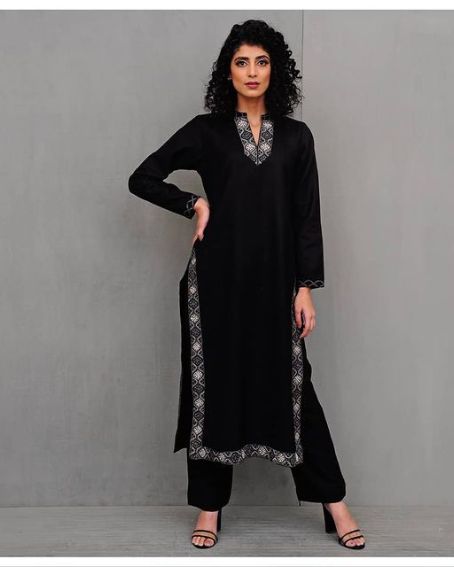 18. Orange Floral Motif Woollen Kurti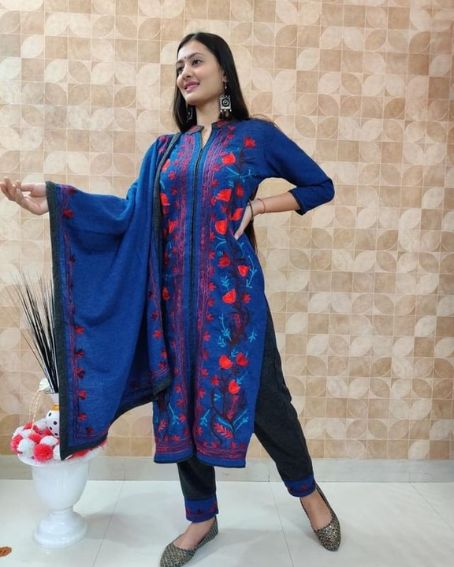 19. Tree Themed Printed Design Black Woollen Kurti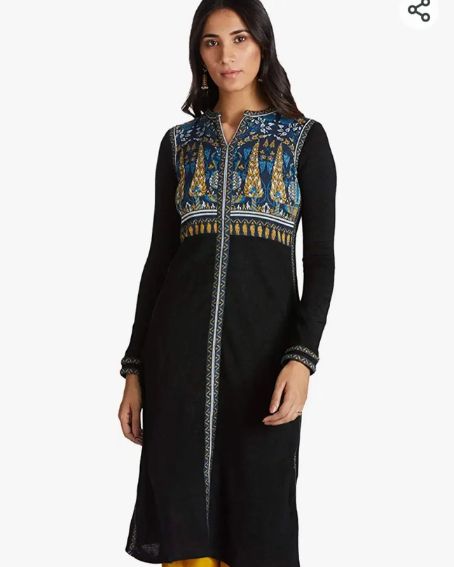 20. Ethnic Embroidery Navy Blue Woollen Kurti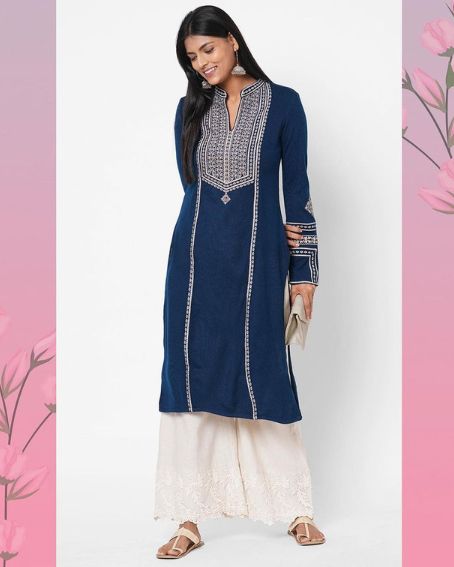 Conclusion
the Fact Is Party Wear Woollen Kurti Are Boon to Girls as Well as Women Who Cannot Think of Wearing Any Other Clothing Than Regular Ethnic Wear. It Comes in Numerous Designs, Patterns and Cuts to Keep You Ready for Any Parties or Events. We Have Given the Latest Party Wear Woollen Kurti Designs This Year That You Must Have a Look At!
Related Articles