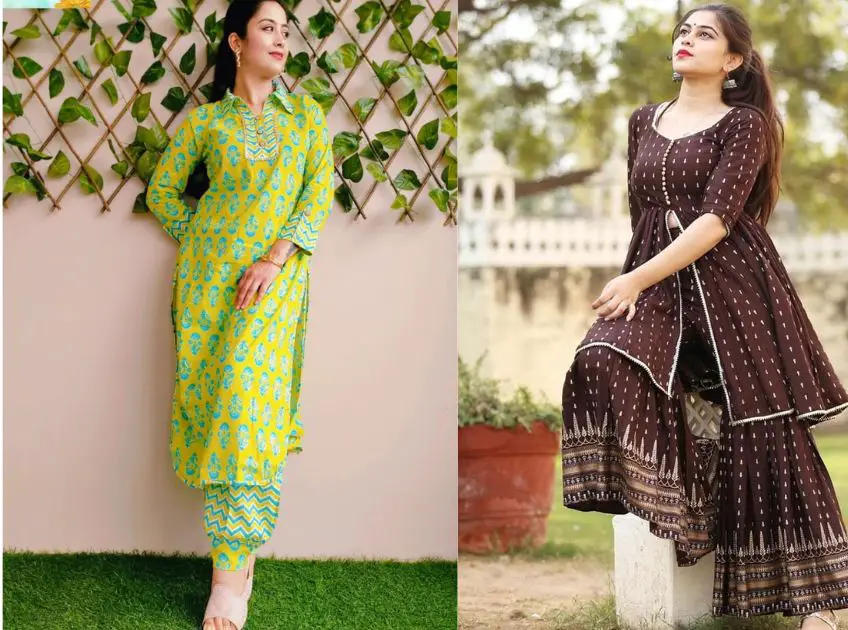 If there is one outfit that can be relaxing and comfortable to wear they are cotton kurtis. Cotton kurti are very popular and it is the smart casual women's attire. If you add some lace work on the neck will give a perfect style and glamour to the overall appearance.
Cotton kurti with lace work comes in a range of designs, patterns and stitching looks. It may be your office or parties or outings or casual gatherings, but these kurtis for ladies are the right fit across age groups and preferences.
Here you can find a few stylish cotton kurti neck designs with lace that are trending this season
20 Best Cotton Kurti Neck Designs with Lace
1. Pure Cotton Fabric with White Lacework Detailing on the Neck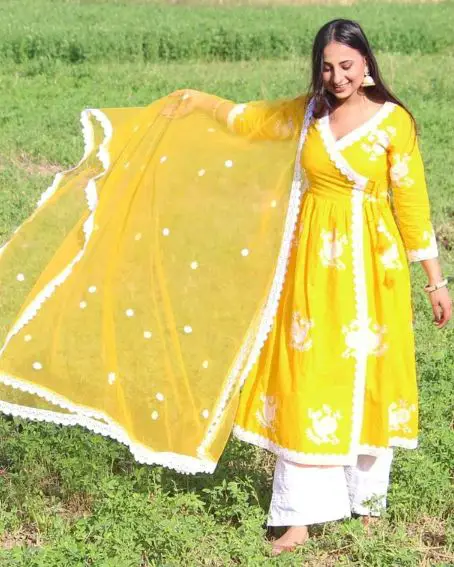 Those who are fond of minimalism in their style should know what an incredible gift is to have a lacework Kurti. Yellow hue is something that gives you a bright look. In this pic, you can see lace work on the neck and sleeve which makes kurti look awesome and traditional.
2. Three-Quarter Sleeve Lace Work Kurti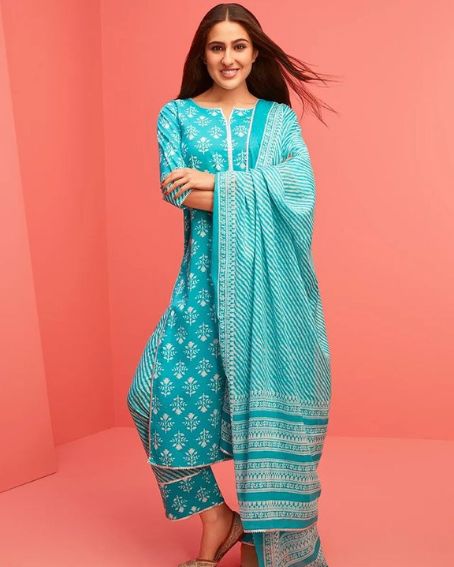 The three-quarter sleeve blue necklace work kurti is easy going and also so effortless to pull off for any event. It is very well suited for college goers to working women. Lace work on the neck and hemline is simple yet sophisticated.
3. Pompom Lace Work Mughal Print Kurti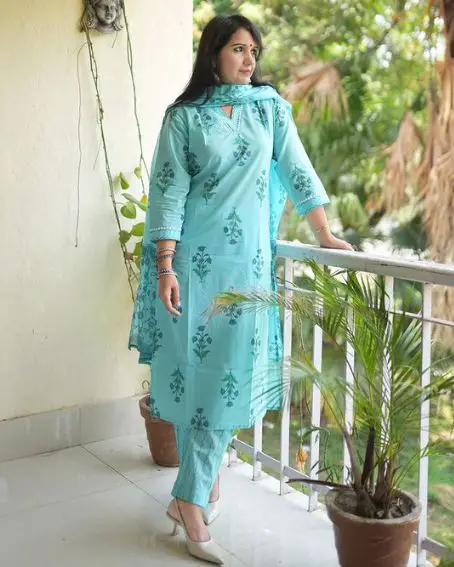 In this Mughal print kurti, pompom style lacework is present on the neck and sleeve giving a different appealing lacework is made similar to the v-neckline which looks so good and neat.
4. V-Neck Crochet Lace Work Cotton Kurti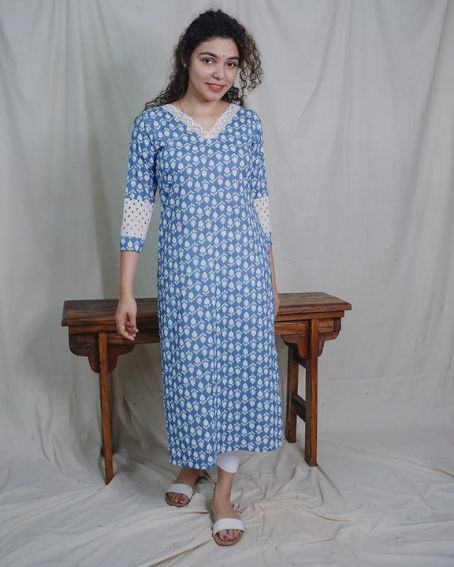 V-neck always gives such a youthful look to everyone who cares to try this. However, with crochet lace, the neck style is even more stylish. Hakoba on the sleeves adds some elegant touch to this overall long kurti.
5. Cotton Yoke Lace Work Kurti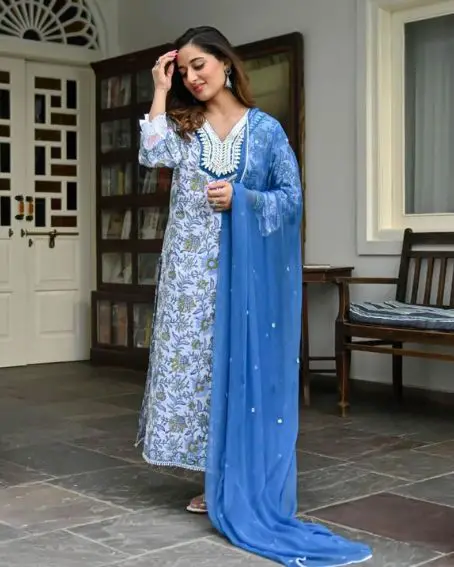 Another interesting way to get your neck design done on the kurti is to lace work on the yoke. If you want to have a grand look for your Kurti do lace work on the neck, sleeve and hemline part.
6. Intricate Floral Lace Neckline Kurti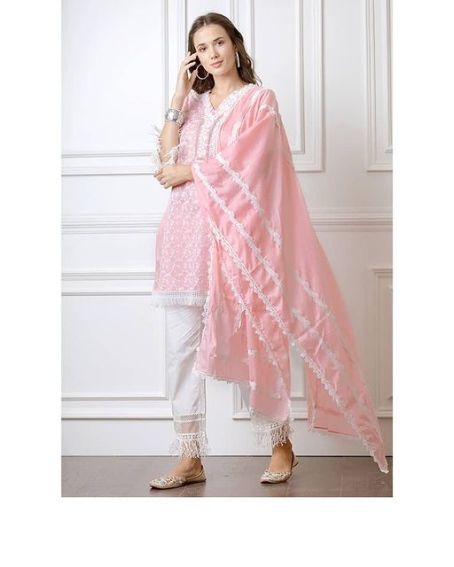 Intricate floral lace neckline kurti is a must be in your wardrobe. Beautiful fringed tassels on the sleeves and hems render a dramatic feel to attire. This kurti is for one who looks chic and wants a comfortable day.
7. Cotton Embroidery Lace with Sequence Work Kurti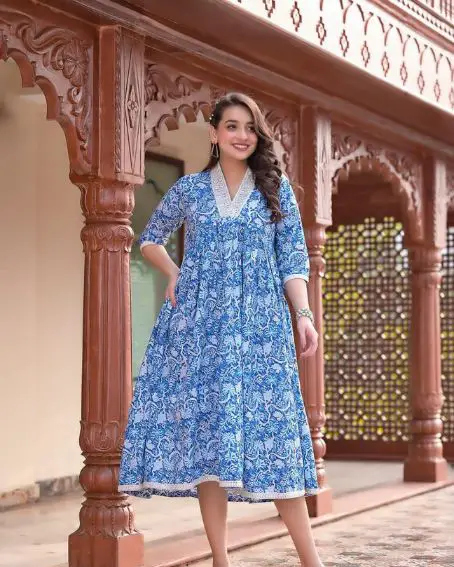 Cotton big embroidery lace with sequence work goes extraordinarily well with any top. In this Anarkali kurti v-shaped lace around the full neck look fancy, you can pair it with matching pant or blue leggings
8. Georgette Silver Lace Work Neck Anarkali Kurti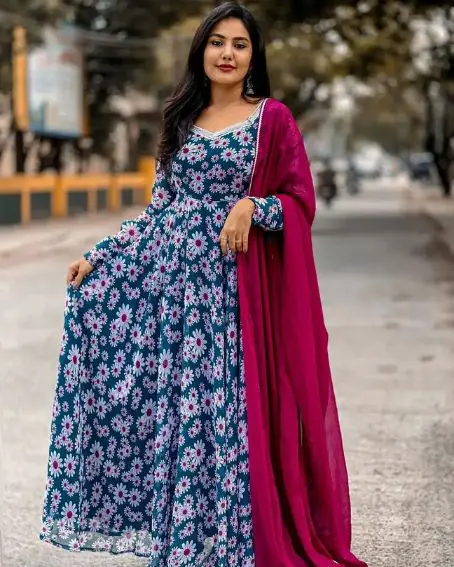 Sweetheart necklines are being fancied by all young ladies in almost all outfits. Silver lace work kurtis are no exception. Go fashionista with this bluish-green floral printed and silver lace work Kurti.
9. Chevron Print Kurti with White Lace Work on the Neck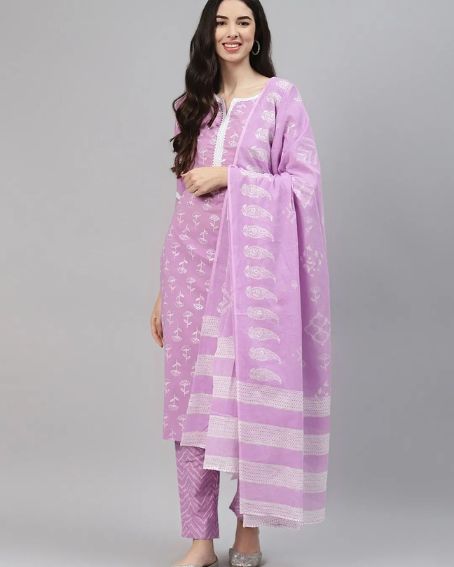 Chevron print kurti with lace work will give a rich finish overall. It is a perfect option to accompany you on everyday errands and casual outings. Also making you look stunning and exquisite.
10. Stylish Golden Zip Neck with Banarasi Lace Work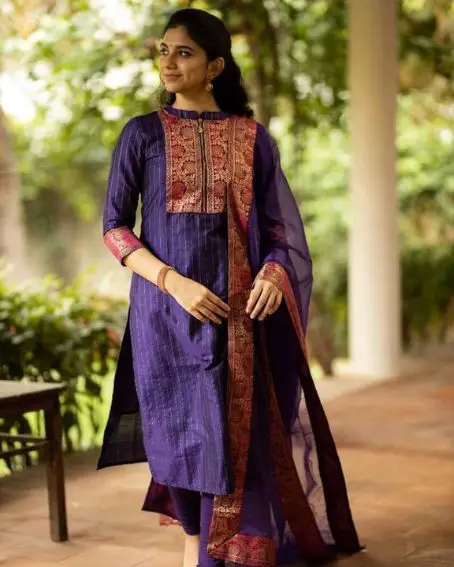 This is not a familiar neck design among all kurti types. Most of you may prefer buttons, but here you can see golden zip. If you try this unique it will be quite alluring, banarasi lace work on the bodice and sleeve end gives an even more outstanding way of look.
11. Collar Neck Lace Detailing Kurti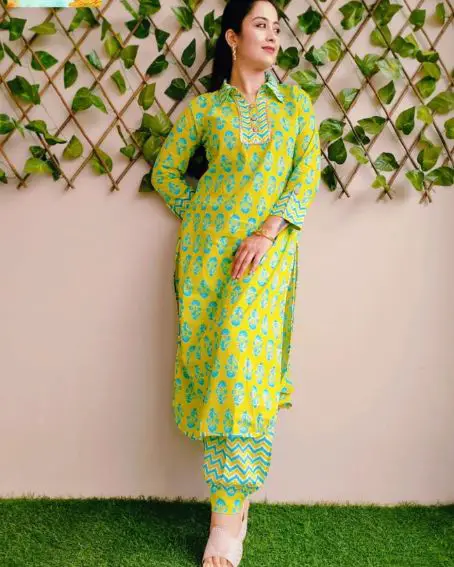 12. Beautiful Pink Kurti with Round Lace Work Neck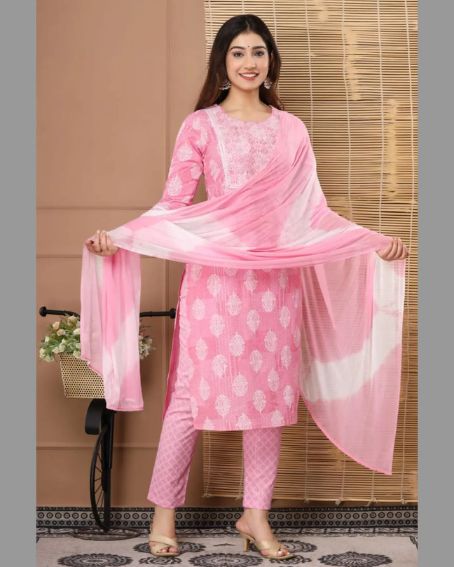 13. Potli Button Detailing Three Fourth Sleeve Lace Work Kurti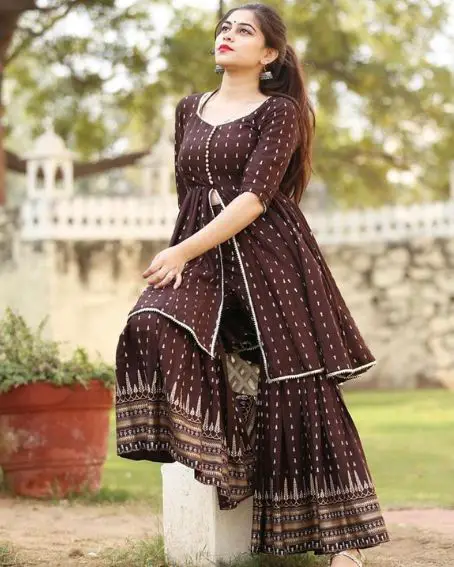 14. Ikkat a Line Kurti with Flower Lace Work on the Neck and Slit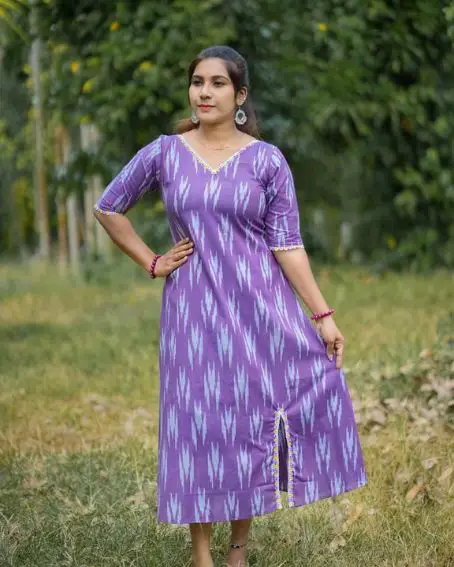 15. Intricate Design Printed Kurti with Croatia Lace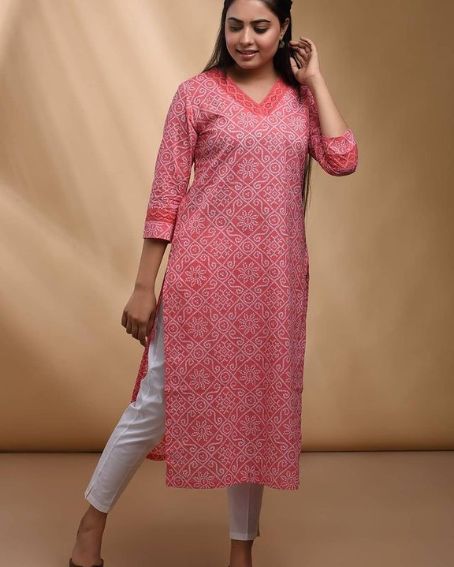 16. Mandarin Neck with Golden Embroidery Lace Kurti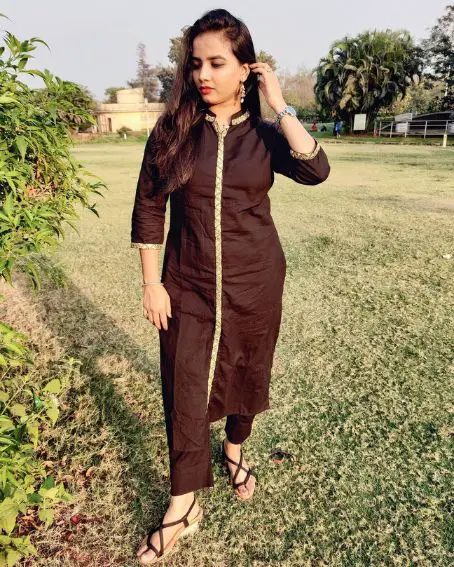 17. Gota Lace on Neck Cotton Cambric Kurti
18. Bell Sleeve V Neckline Lace Work Kurti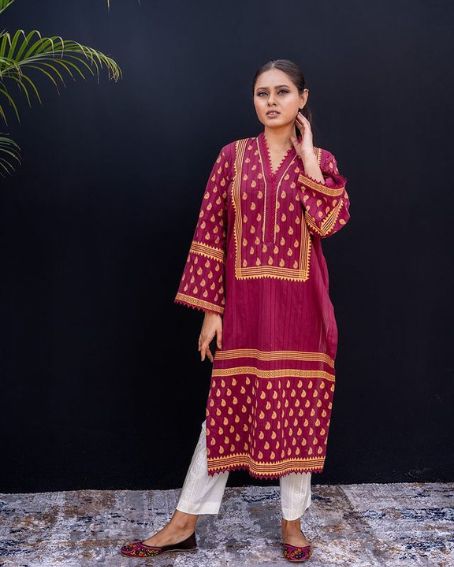 19. Elbow Sleeve Green Kurti with Lace Work Neck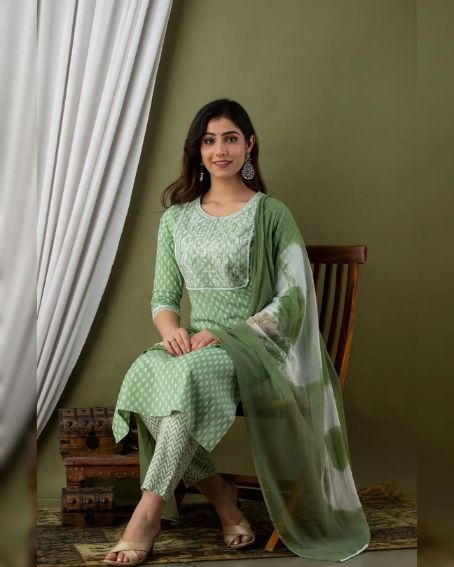 20. Afghani Salwar with Carocia Lace in Neck and Sleeve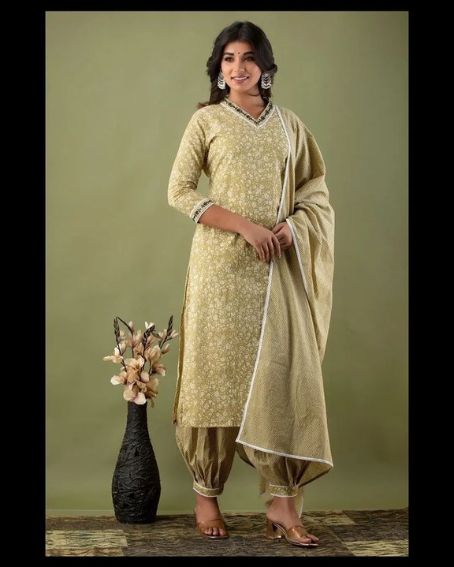 Conclusion
Cotton kurti has been in the fashion lane for a long time now and is no sooner going to die off. A lovely cotton kurtis with neck lacework style can wear for all types of occasions. When you plan to buy comfy wear kurtas to gift your beloved sister, mother or aunty, get well-designed cotton lace work, Kurti. Surely they will impress with your choice!
Related Articles