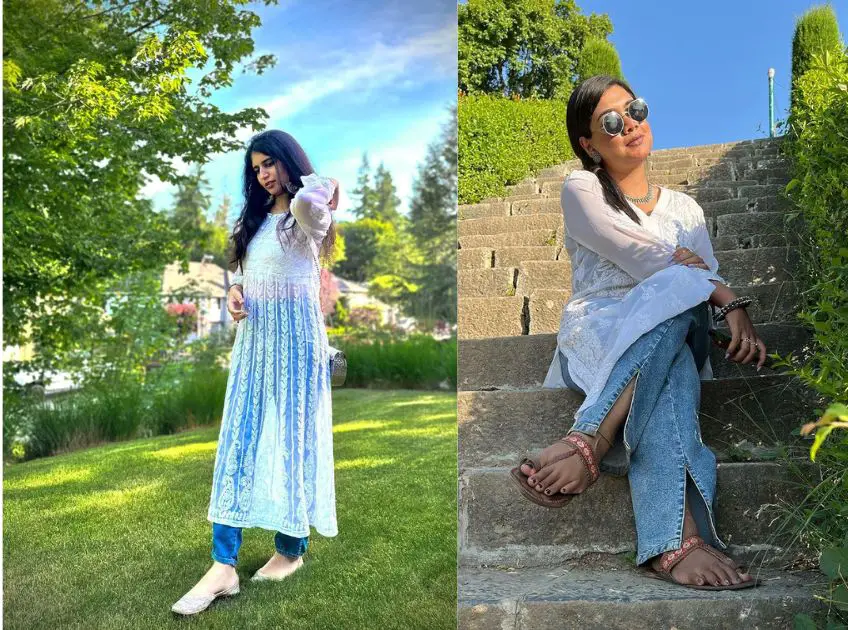 Chikankari kurti is a versatile outfit that can be worn on several occasions from casual to formal wear. Among many colour white is calm, beauty and patience. If you are a person who like these things, you must like adorable white chikankari kurti too. There are various styles available in this, but choosing the best match is quite a tricky one. But No worries! We are here to solve your problem.
To help you we are introducing a different variety of white chikankari kurti with jeans combo. It is a popular style and works so well on any occasion.
Keep rolling to get details on trending white chikankari kurti paired with jeans
20 Best White Chikankari Kurti with Jeans
1. Transparent Sleeve Chikankari Kurti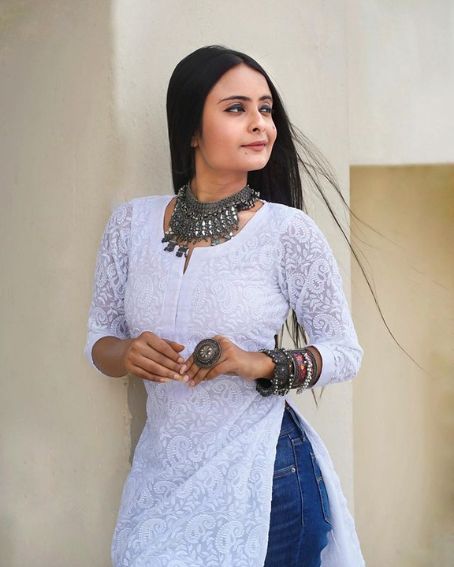 Make your wardrobe complete with this transparent sleeve chikankari kurti with jeans. Paisley design in it looks ethnic, simple and vibrant giving you extreme comfort. This everyone's favourite outfit can be worn on allevents.
2. Front Slit Chikankari Kurti with Jeans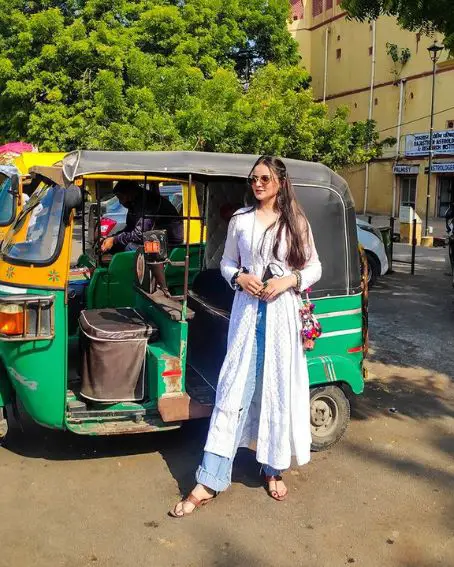 A long kurti is a perfect clothing piece that you must try once. This front-slit kurti with loose jeans looks very trendy and can be picked up for a day at college or work or even for any festive occasion.
3. White Short Chikankari Kurti with Ripped Jeans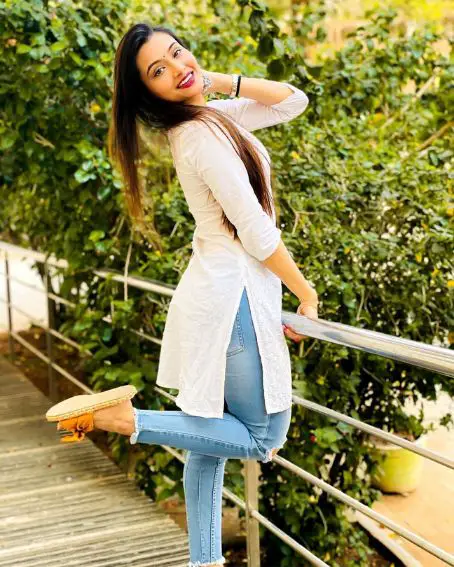 If you want a unique ensemble, pair a white chikankari short kurti with jeans. This elbow sleeve kurti can make an excellent option for ladies of young age and also it stimulates the ethnic appeal to the outfit.
4. Round Neck Paisley Embroidery Kurti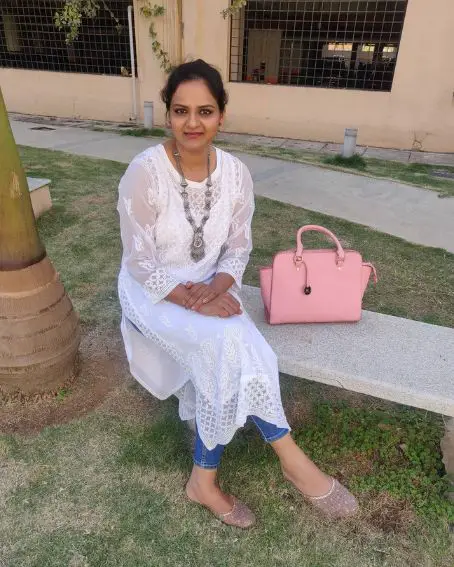 This stunning round-neck paisley embroidery kurti is for those special events where you prefer to look simple, luxurious and elegant. With a transparent sleeve and hemline, it will act as a good holiday occasion outfit
5. 3/4th Sleeve Long Chikankari Kurti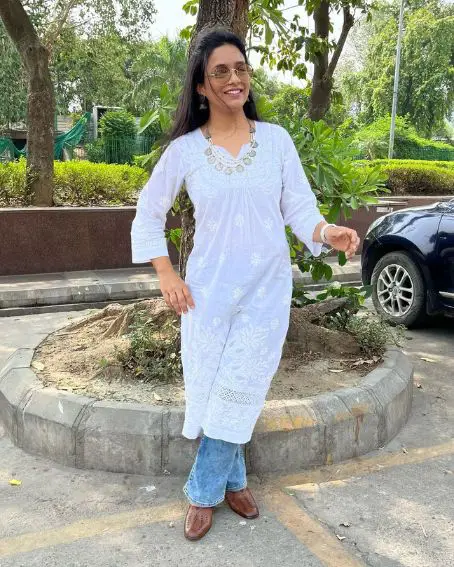 Here comes the most trendy and unique long chikankari white kurti with jeans that are on the market today. If you like to experiment with something creative and unique design this white one is a perfect choice.
6. Full Sleeve Short Chikankari Kurti Paired With Jeans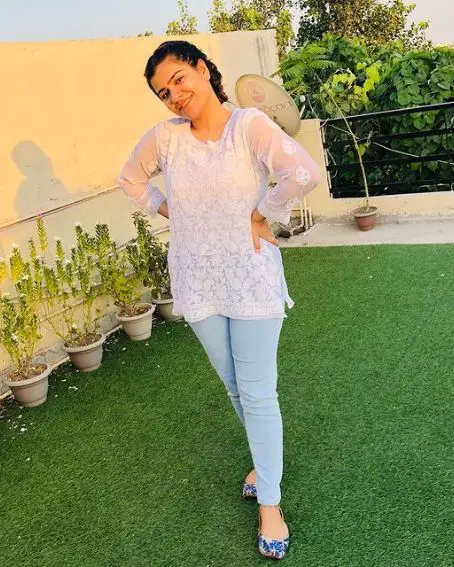 Refresh your day with full sleeve short kurti paired with jeans. After wearing this, you may look beautiful, elegant, and neat for regular assignments and field trips. Style the same and see the difference.
7. Simply Designed Jeans with Elbow Sleeve Kurti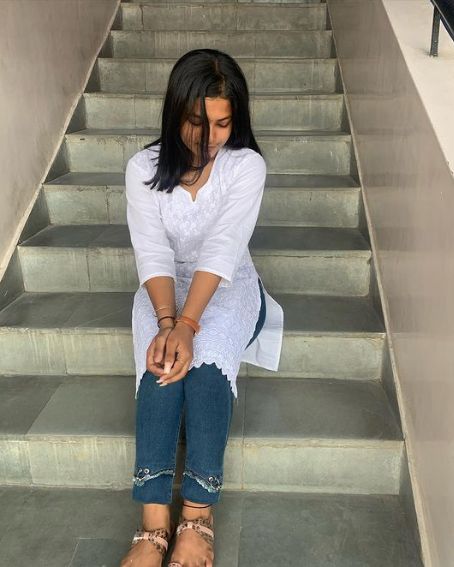 Collect simply designed jeans with elbow sleeve white chikankari kurti for your special day out and sure you will look great. With its pretty notched neck and gorgeous finish, everyone will love the elegance as well as the stately touch it effortlessly gives.
8. V Neckline Long Side Cut Chikankari Kurta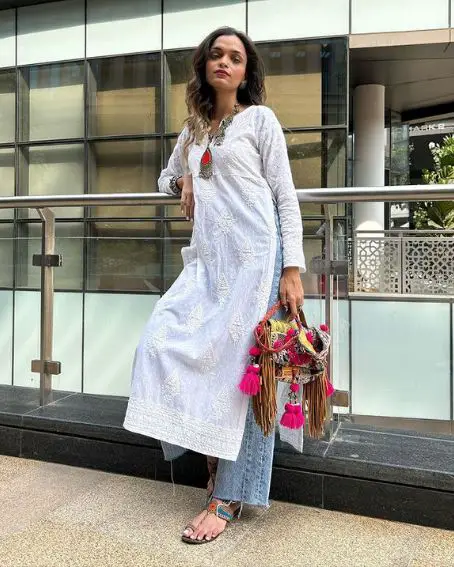 You may fall in love with this v-neckline side-cut white kurti with loose jeans for its ravishing look and modern style. Try this for your outings, social gathering and sure you will look awesome
9. Complete Transparent Embroidery Kurti with Jeans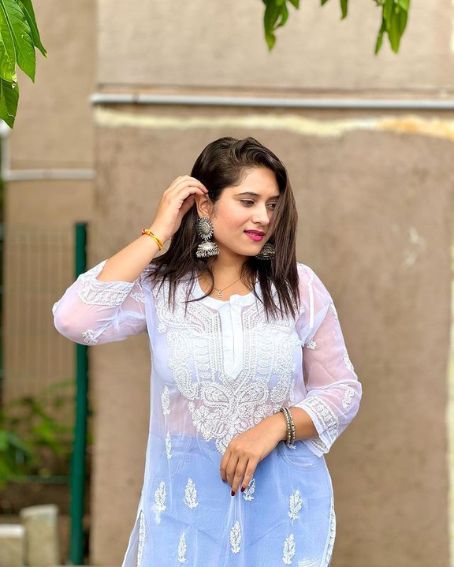 This is another chick looking white chikankari kurti and here you can see a full transparent kurti that gives you absolute glamour. If you like to try a different model then this should be present in your unique dress collection list
10. White Chikankari with Slit Jeans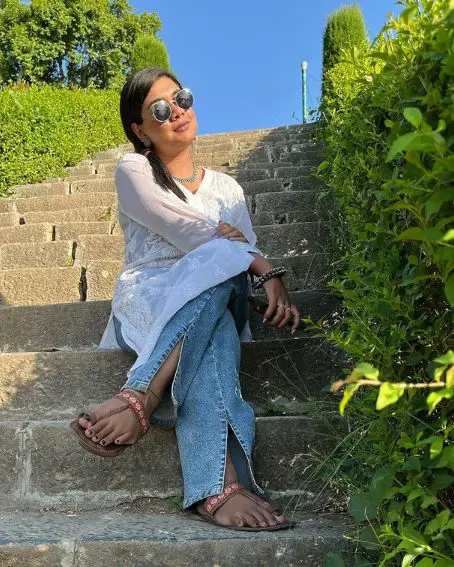 You will feel more comfortable and confident when you wear this excellent chikankari kurti with denim. Go for slit jeans and v neck white kurta to change your style from traditional to unique and classy.
11. Transparent Long Kurti for Denim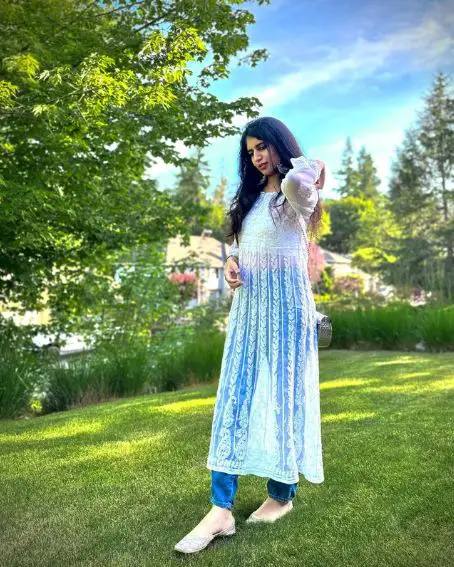 12. Bodice Embroidery White Chikankari Kurti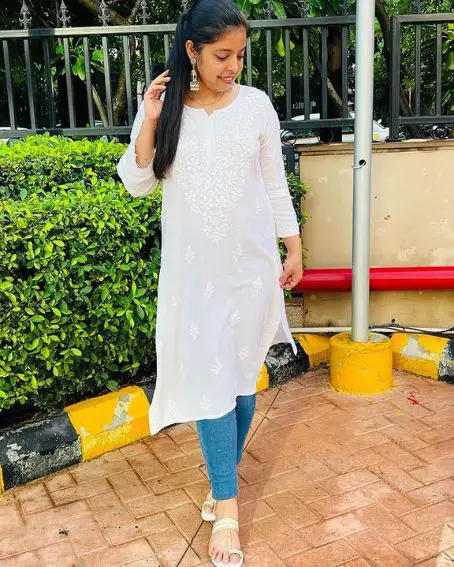 13. Ethnic Wear Bell Sleeve Chikankari Kurti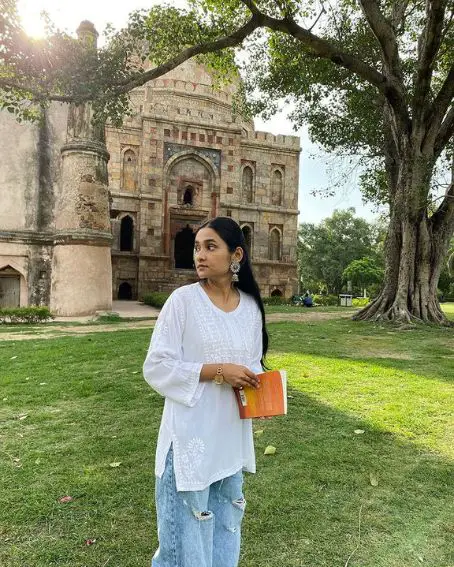 14. Heavy Embroidery Long Chikankari Kurti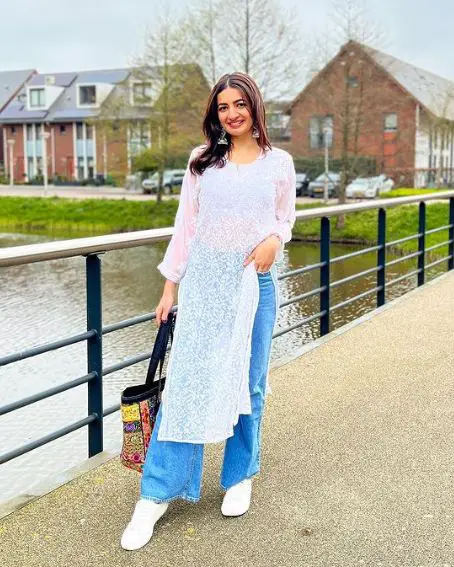 15. Blue Floral Digital Print White Short Kurti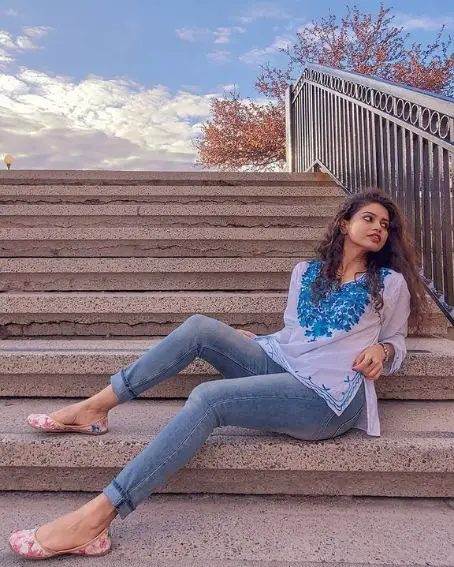 16. Sweetheart Neckline Transparent Sleeve Kurti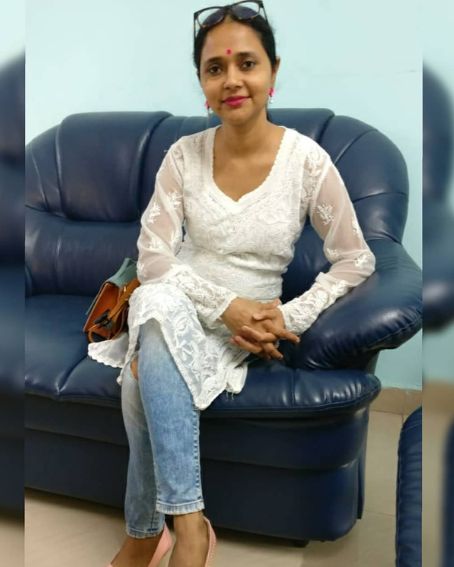 17. Full Sleeve Short Chikankari Kurti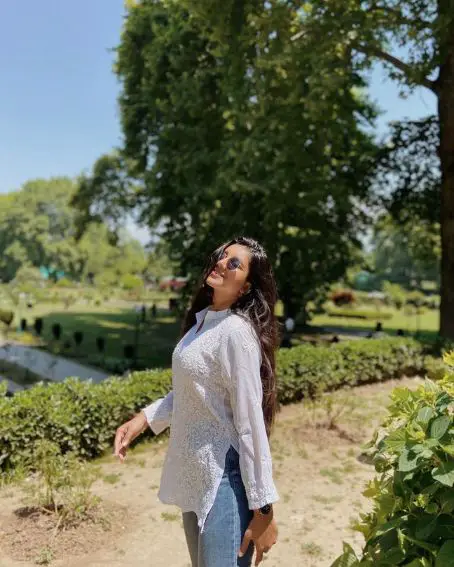 18. Round Notched Neck Sleeve Chikankari Kurti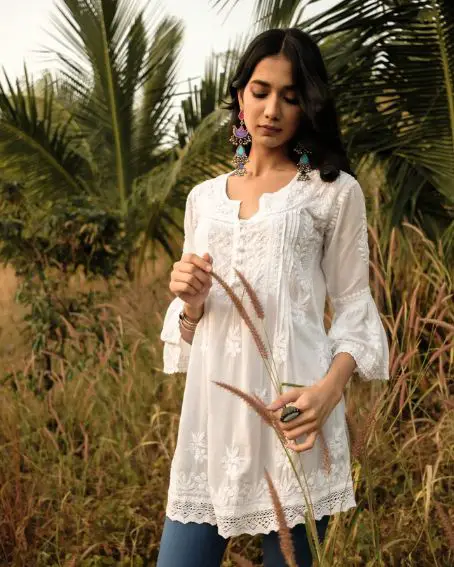 19. Smart Collar Neckline Short Chikankari Kurti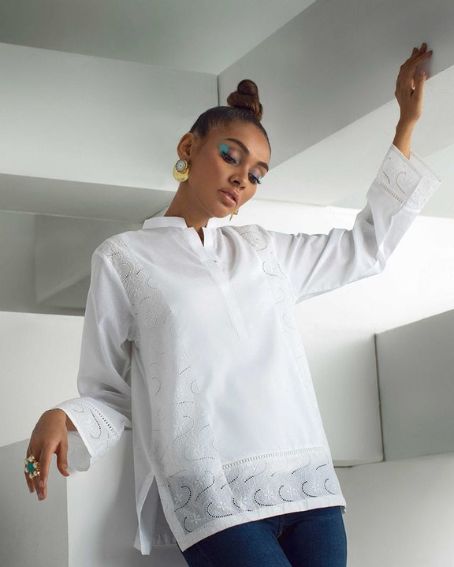 20. Palazzo Denim for White Chikankari Kurti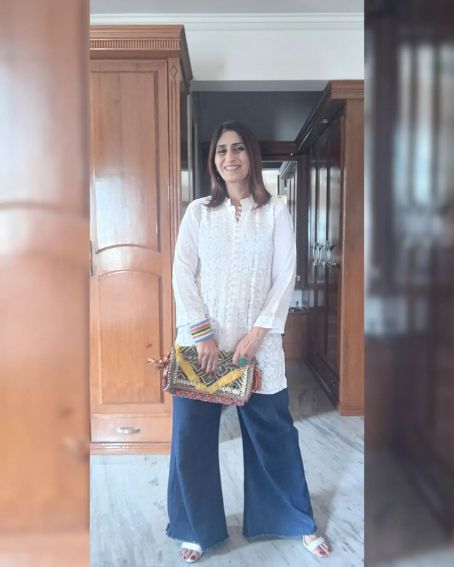 Conclusion
We hope you have got some knowledge of current trends and different chikankari kurti styles with jeans. These are some latest kurtis for women and can be worn by anyone, anywhere and also for any event. Pick the classy attire that never goes out of style.
Related Articles