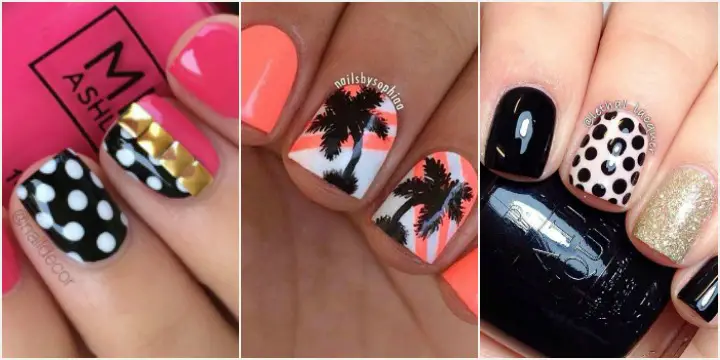 Some girls always like to have short nails, do not like to have long nails for several reasons, perhaps the most common reason is uncomfortable to wear nail polish for long nails and also can complicate you to perform certain types of tasks And sometimes learn to do things in a slightly different way (for example using a mobile with long nails can be a problem). Here is list of nail designs for short nails have a look!
Top 50 Beautiful Nail Designs for Short Nails:
The short nails allow us to perform all our daily tasks without problem or without fear that we will ruin our manicure too fast. Having short nails is always a good option. Most of the models that We see for the nail decoration are fully fit to perform with short nails, so let's see some short decorated nail designs that you would surely like.
The good thing about wearing short nails is that you can follow your normal life routine, without any extra worry to take care of your nails.
1. Black And Gold Nail Design: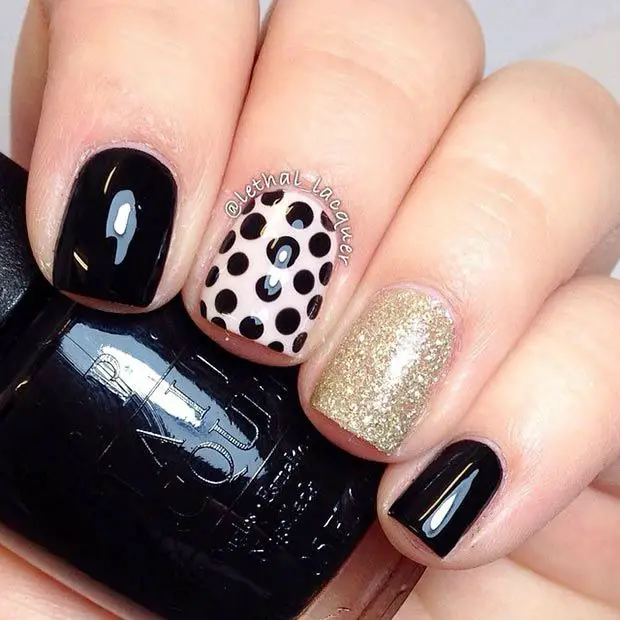 2. Geometric Nail Art Design: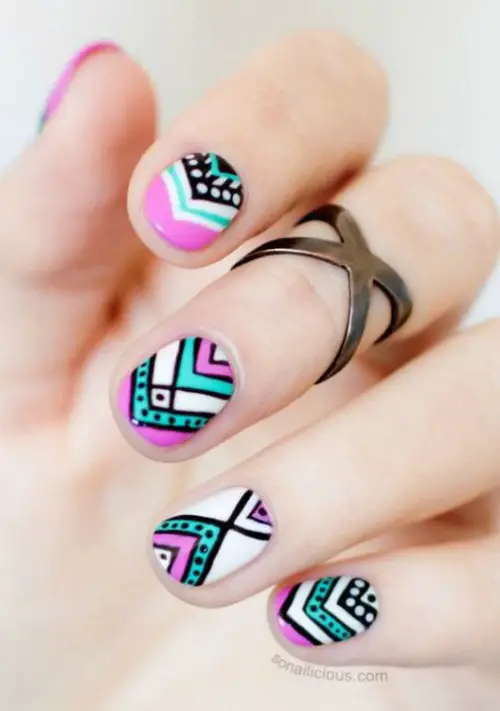 3. White Wedding Pearl Nail Design: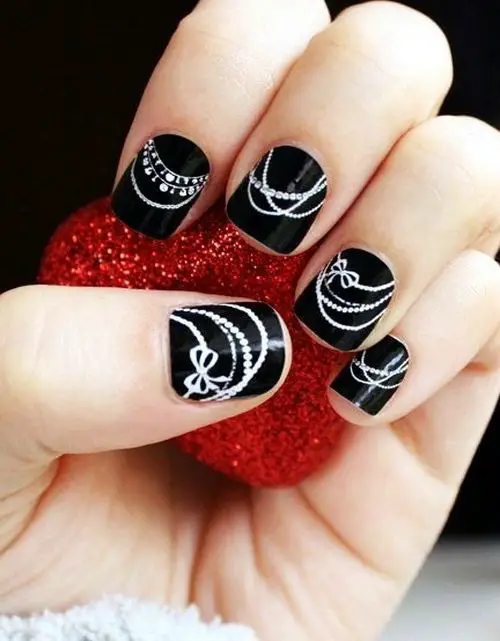 4. Beach Themed Nail Design: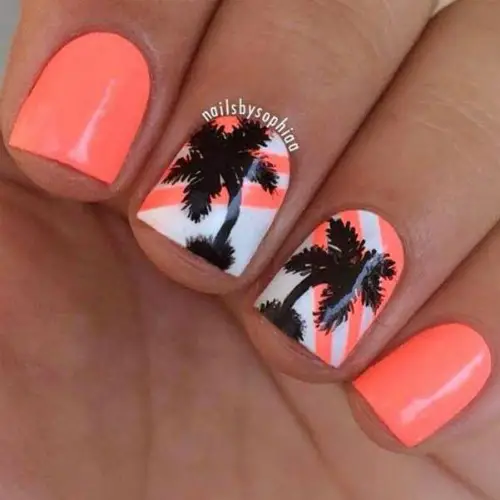 [ See Also: Simple and Easy Toe Nail Art Designs ]
5. Black and White Abstract Inspired Nail Art Design: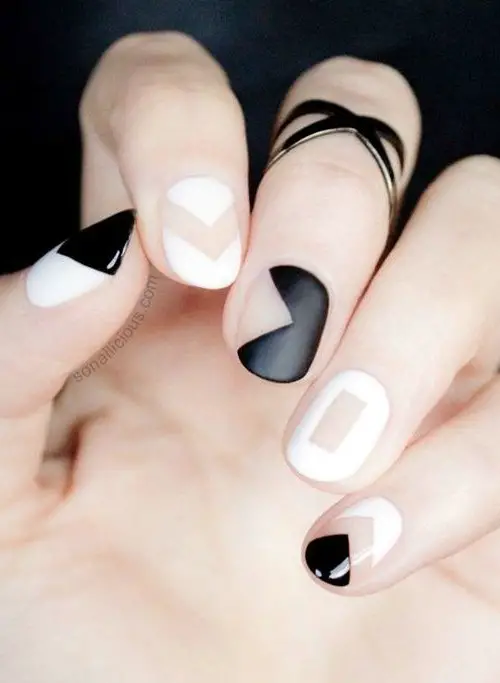 6. Black and White Polka Dot Nail Art: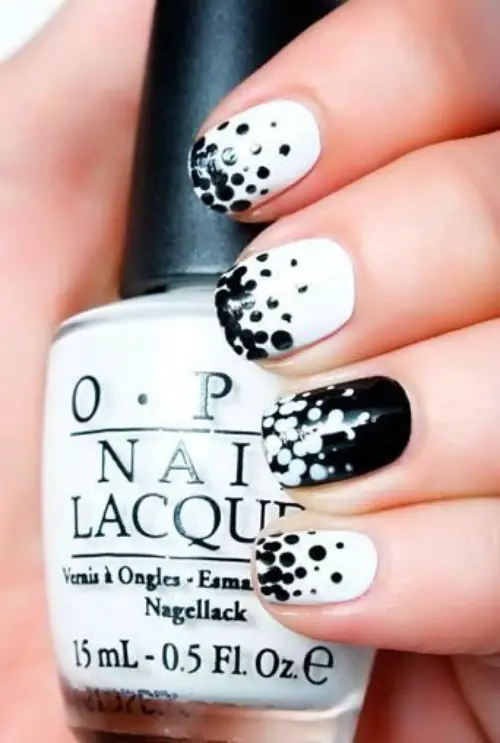 7. Crystal Nail Art Cute Pink and White: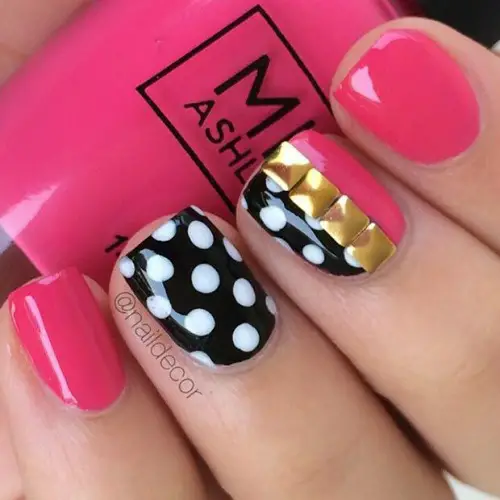 8. Monochromatic Black And White Nail Design: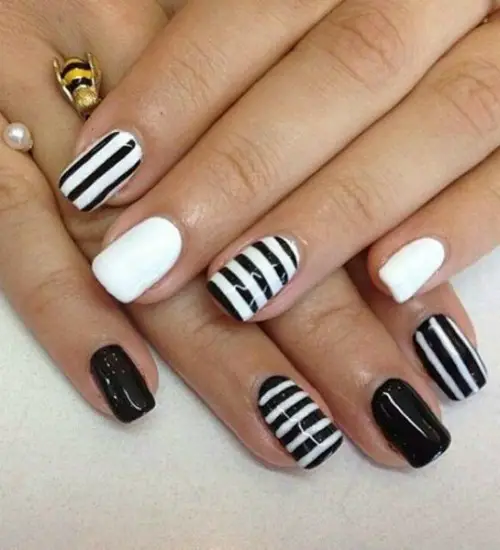 9. Classy Nail Designs for Short Nails: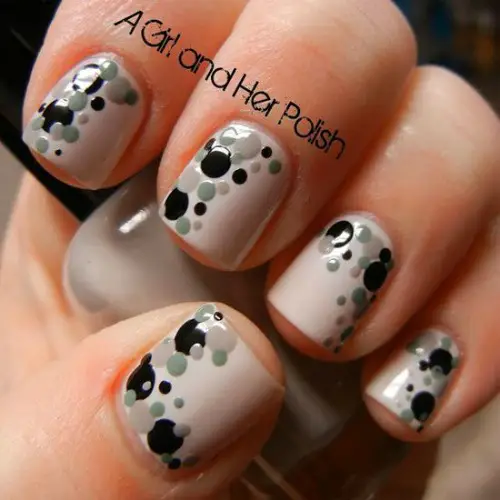 10. Black Horizontal Stripes Design: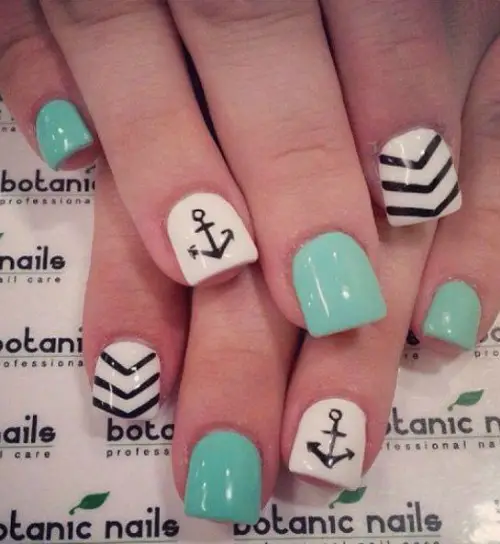 11. Pink Ombre Nail Design: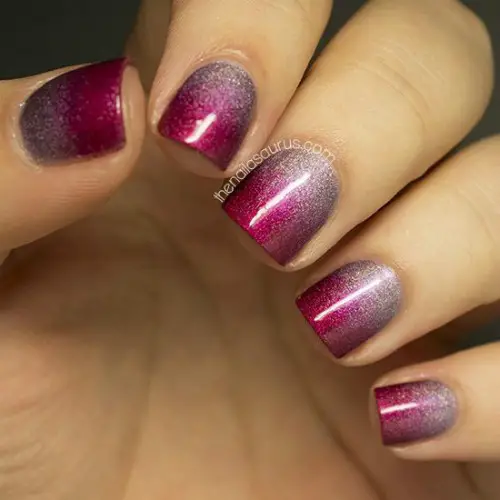 [ See Also: Anchor Nail Art Designs ]
12. Hawaiian Nail Art: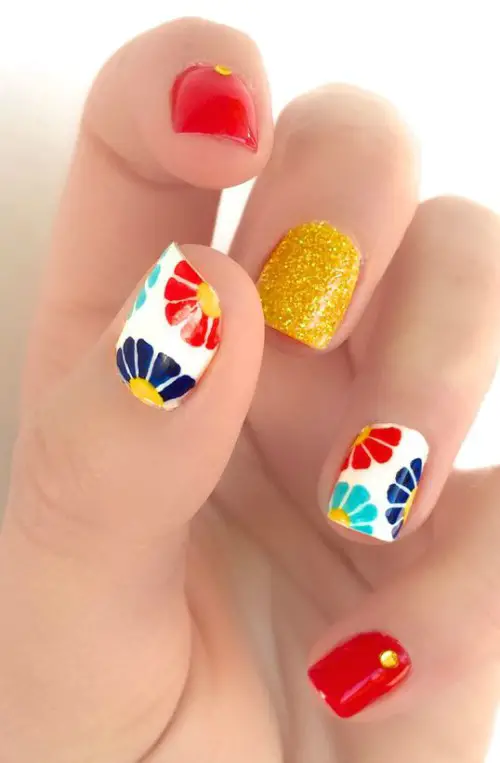 13. Metallic Nail Art Design: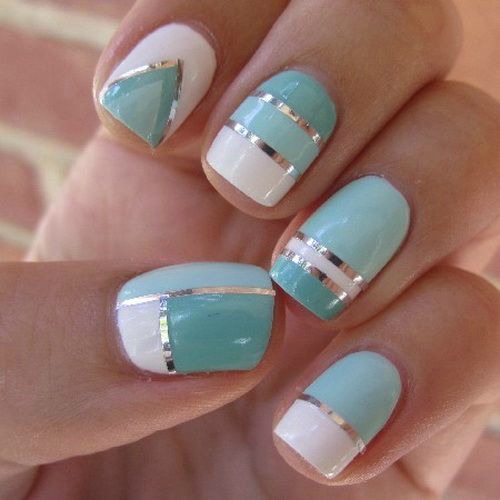 14. Neon Green Nail Design: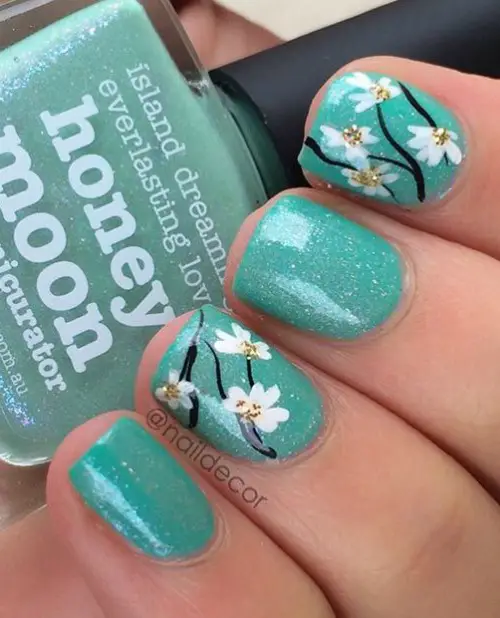 15. Pink Spring Nail Design with Cherry Blossom: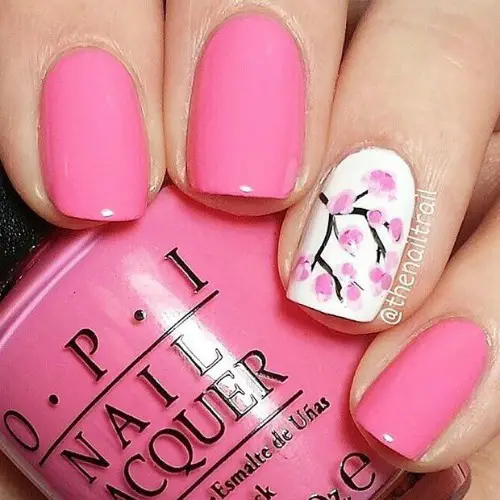 16. Valentines Day Glitter Nail Designs for Short Nails: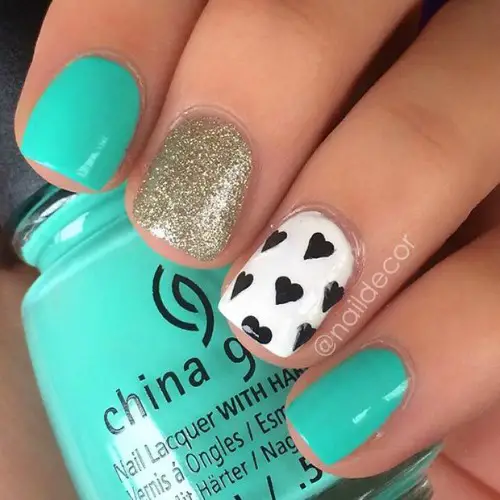 17. Purple Glitter Nail Art Design: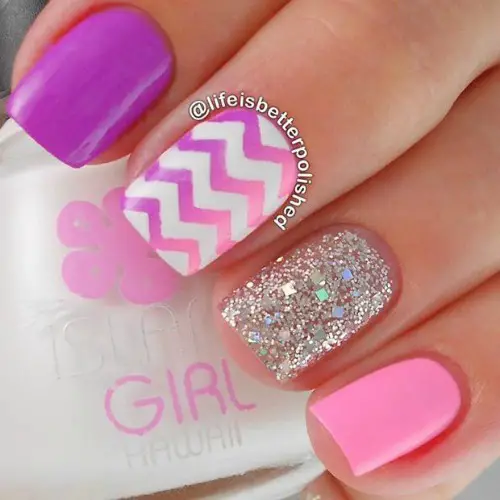 18. Two Color Nail Designs for Short Nails: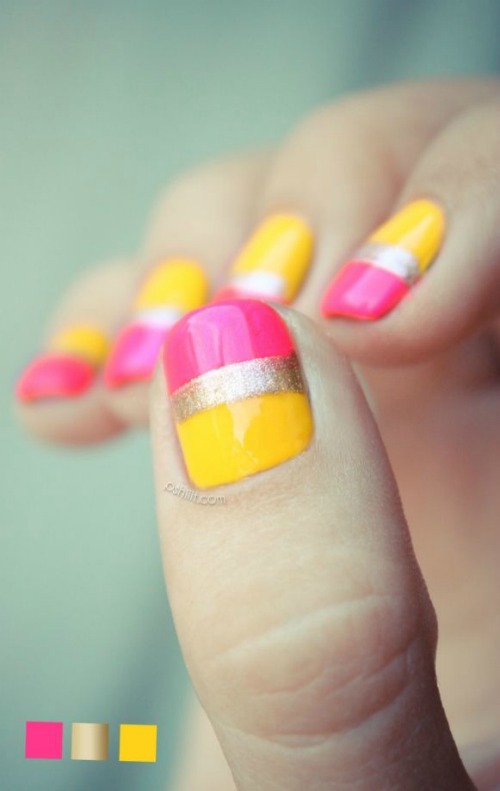 19. White Glam Nail Art Design: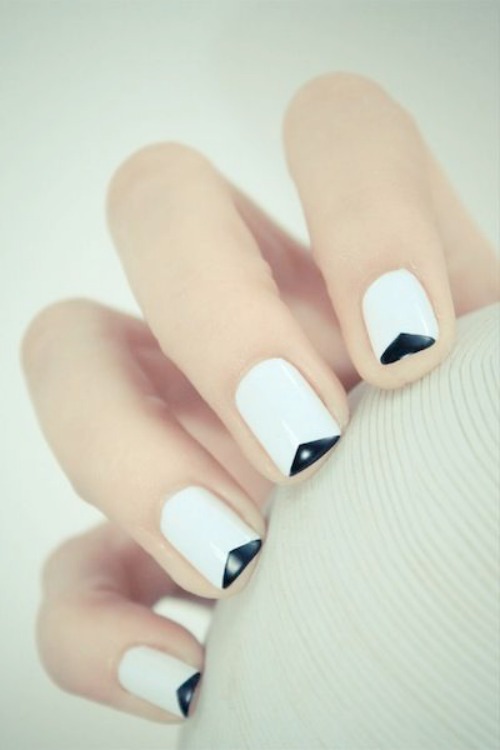 20. Black And White Tribal Nail Art Design: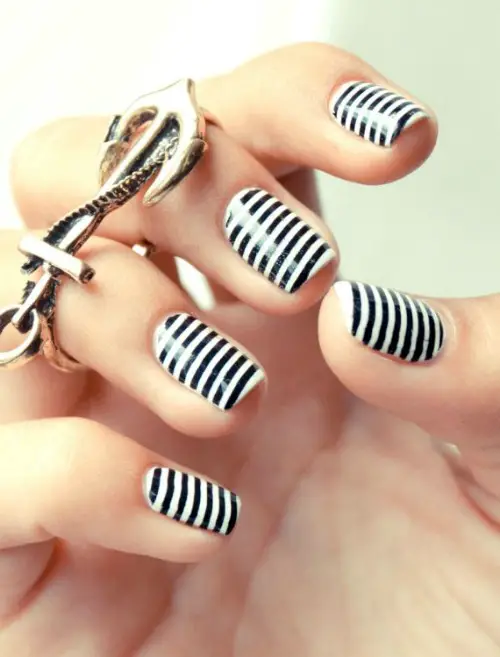 21. Beach Inspired Nail Art: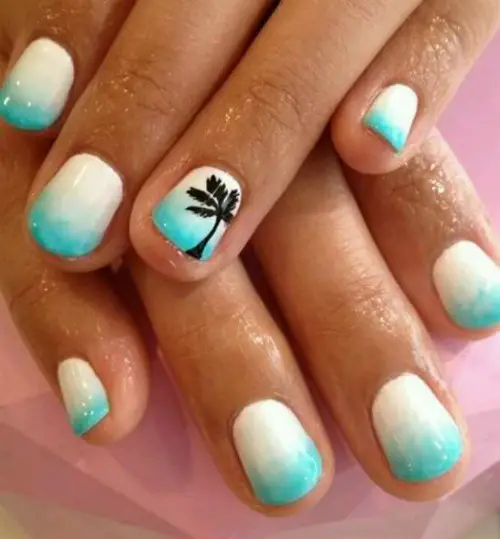 22. Polka Dots and Daisy Petals Nail Art: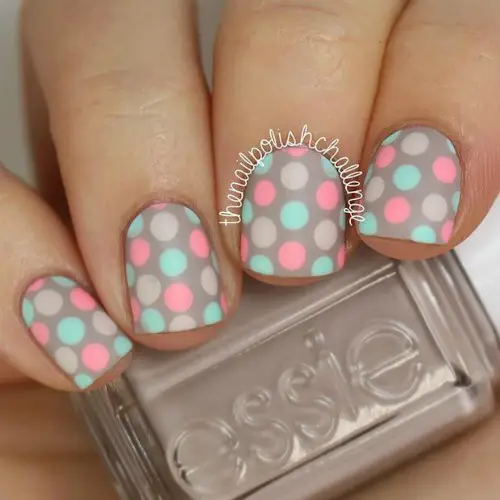 23. Colorful Tribal Print Nail Art Design: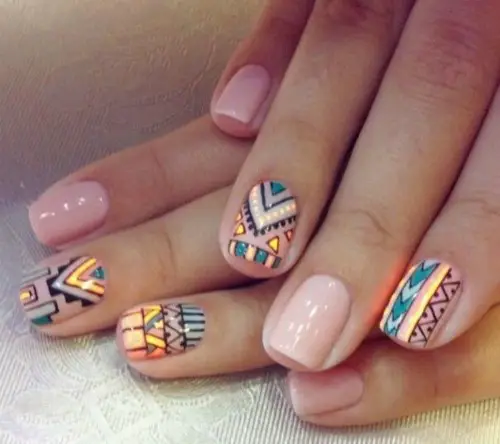 24. Cherry Blossom Nail Designs for Short Nails: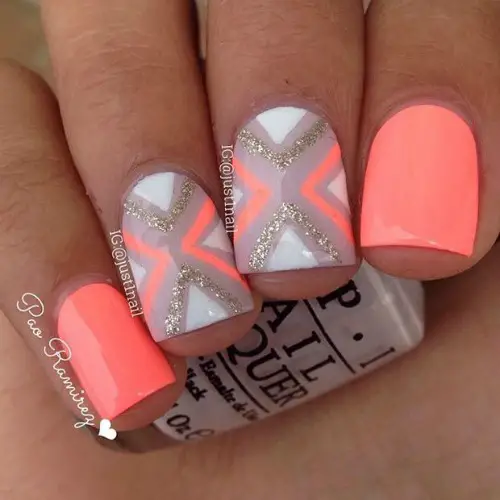 25. Pink Winter Snowflake Nail Art Design:
26. Valentine's Day Nail Art Design: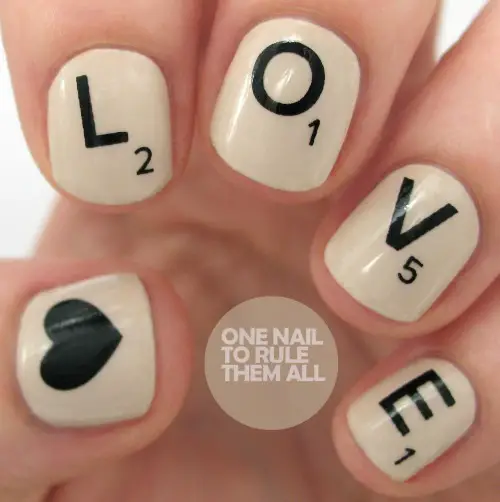 27. Animal Print Nail Art Design: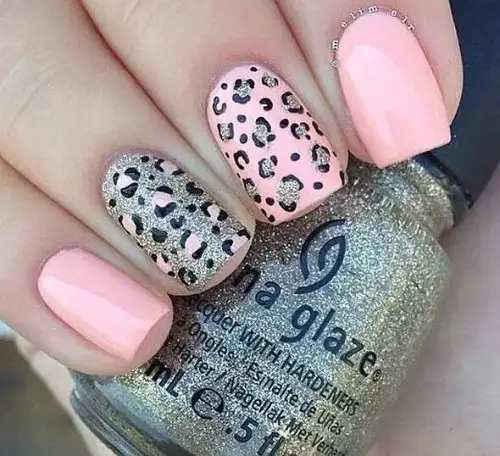 28. Hot Pink with White Glitter Nail Design: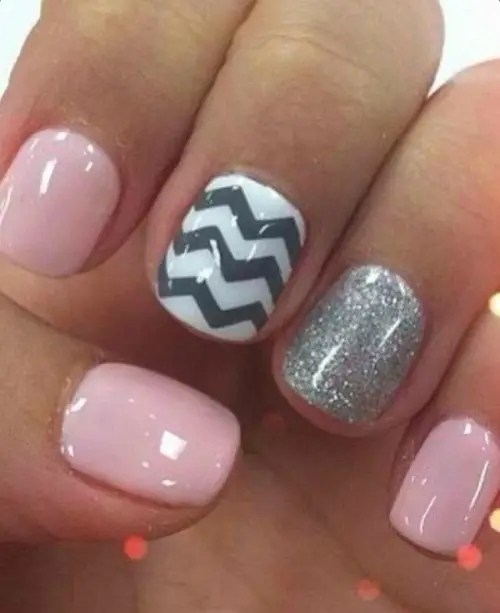 29. Pink Nail Design for Short Nails: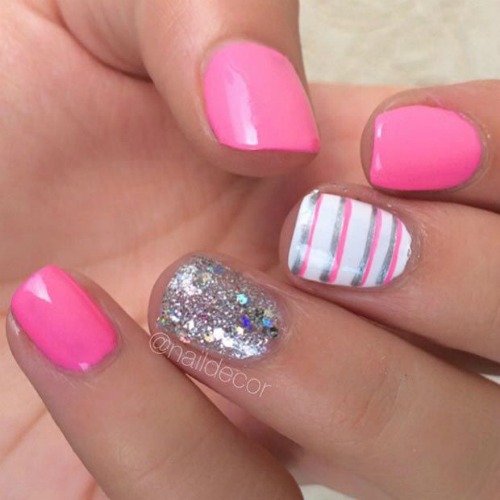 30. White Gel Valentines Day Nail Art Design: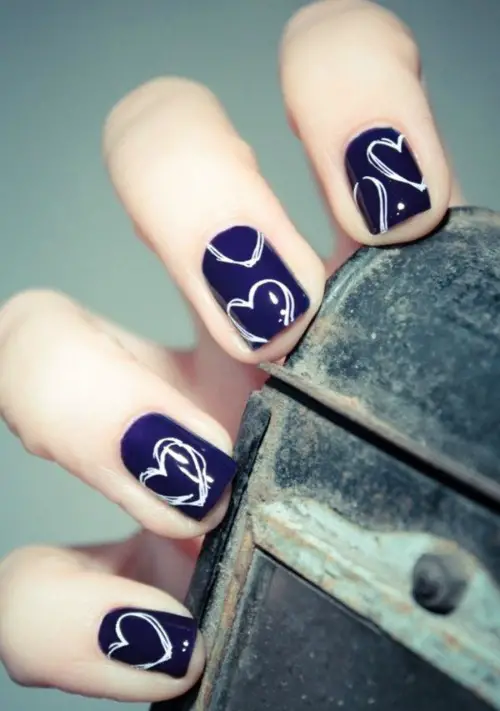 31. Halloween Nail Designs for Short Nails: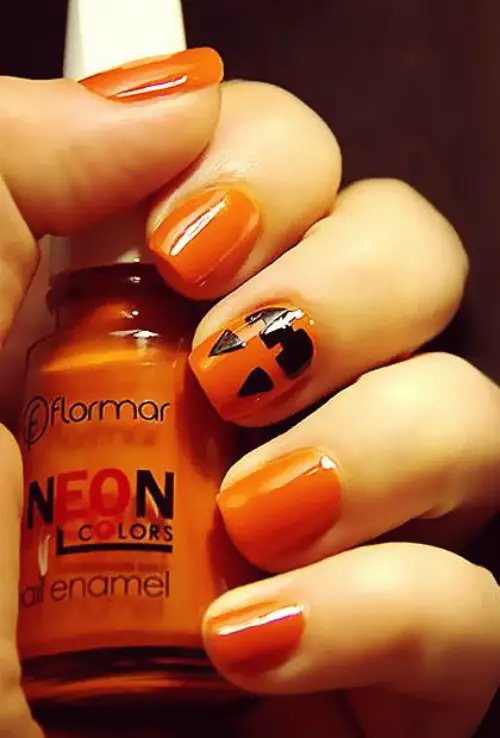 32. Pink Ombre Nail Designs for Short Nails: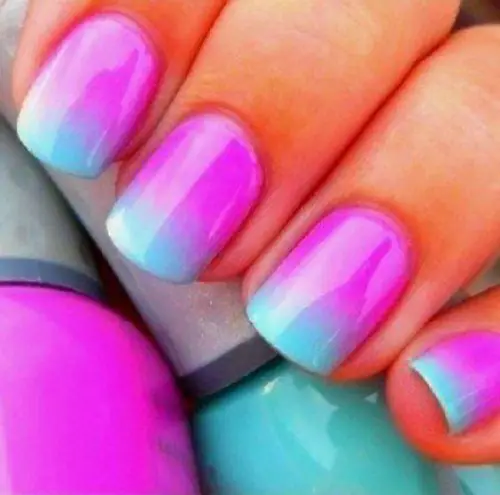 33. Striping Tape Nail Designs for Short Nails: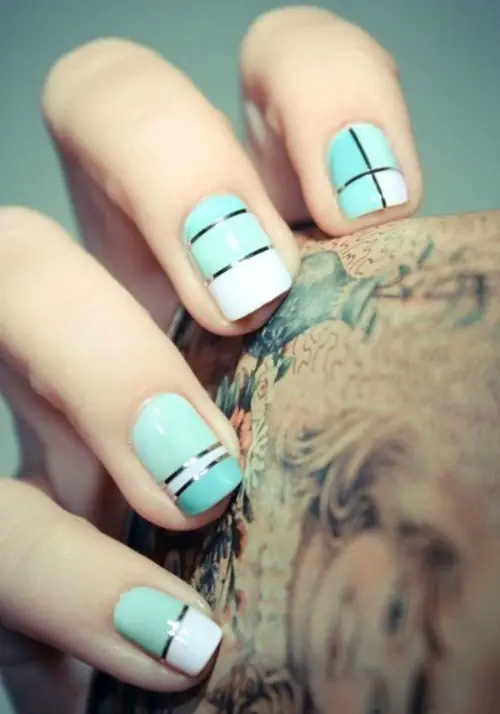 34. Gold Trim Nail Design: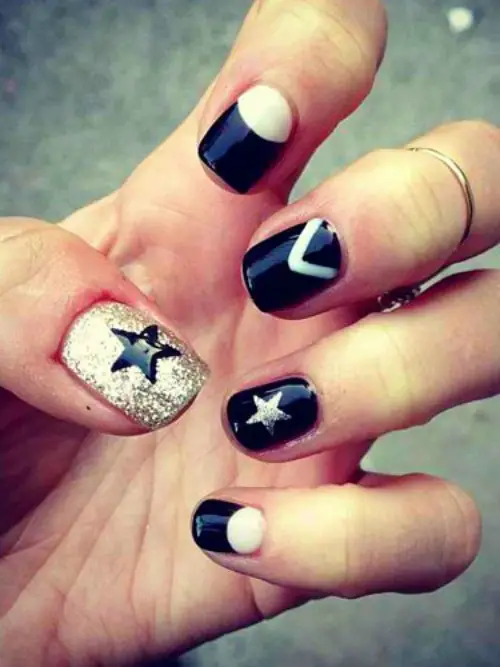 35. Floral Blue Nail Design: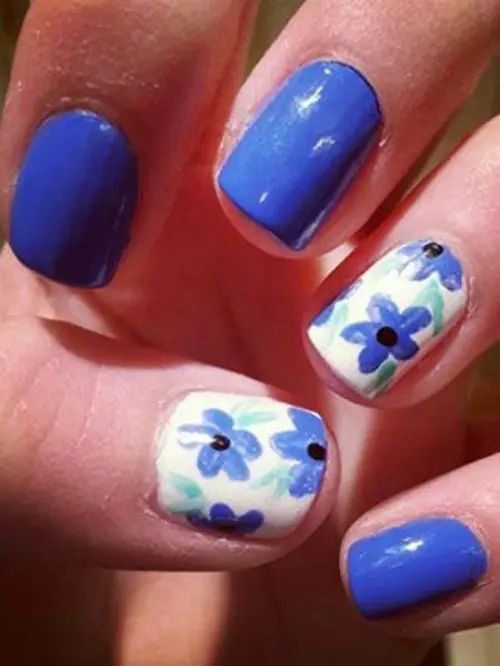 36. Hearts Design Nail Art: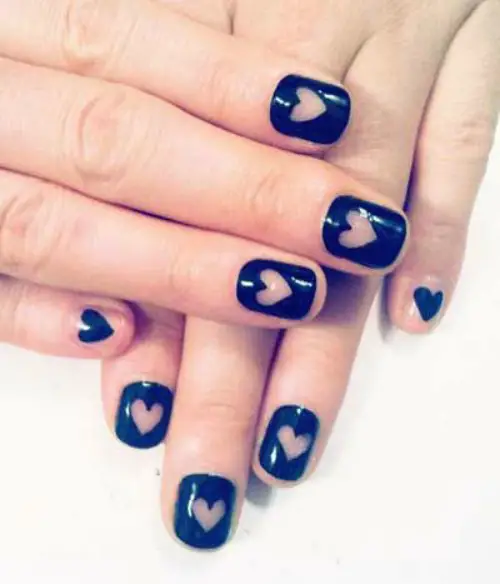 37. Nail Design with Newspaper: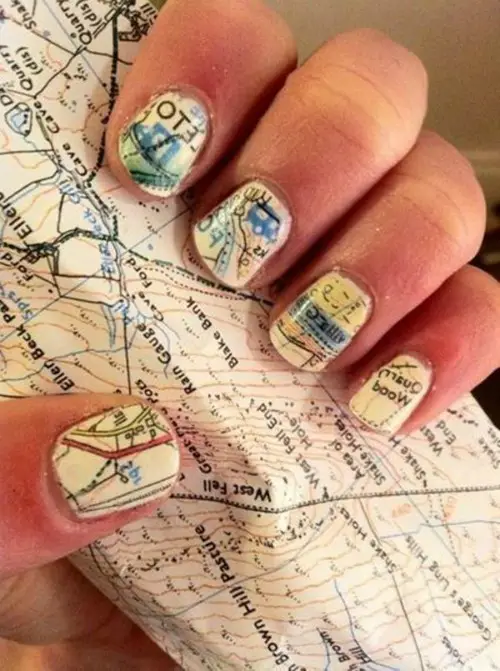 38. American Flag Nail Art Design: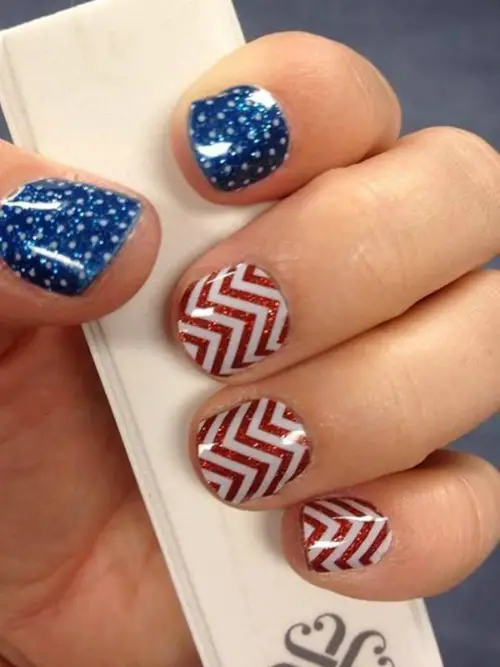 39. Geometric Nail Designs for Short Nails: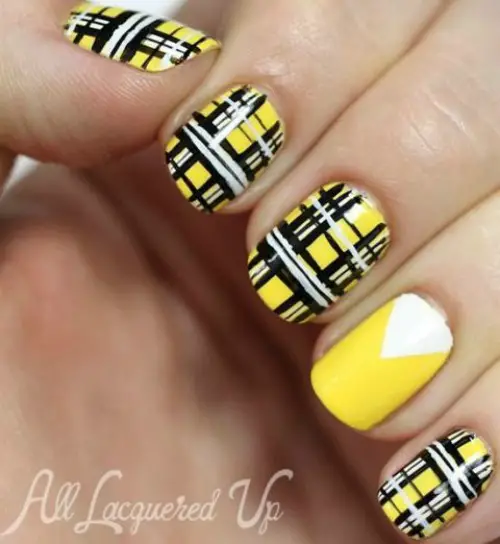 40. Dazzling Nail Art Design: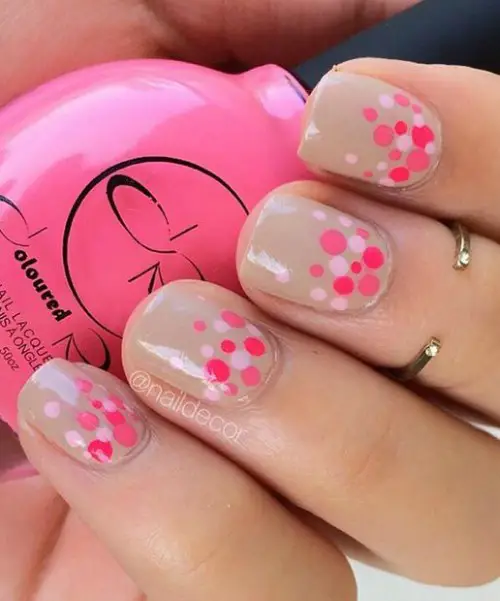 41. Turquoise Nail Design: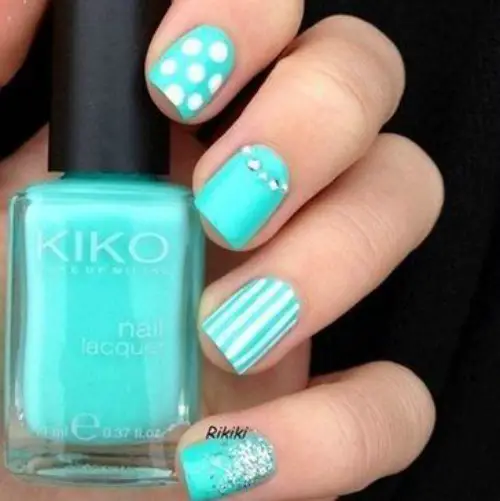 42. Dandelion Nail Art: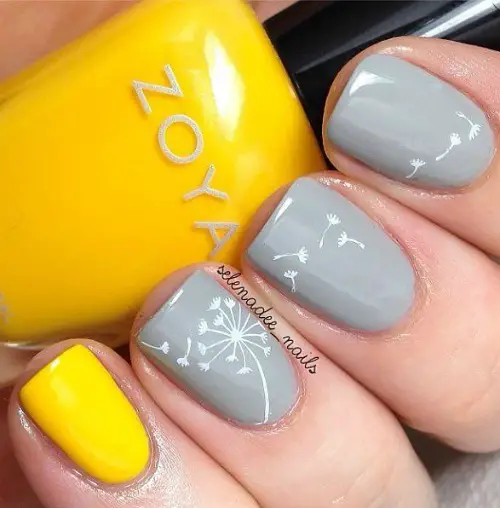 43. Matte Nail Design: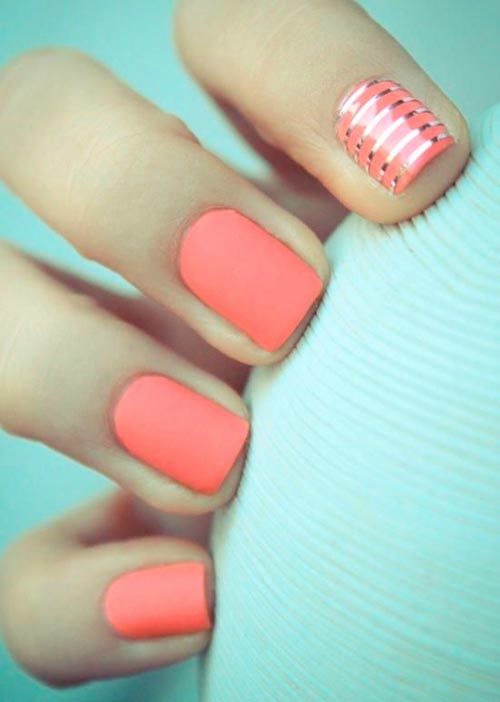 44. Gold Sparkle Nail Designs for Short Nails: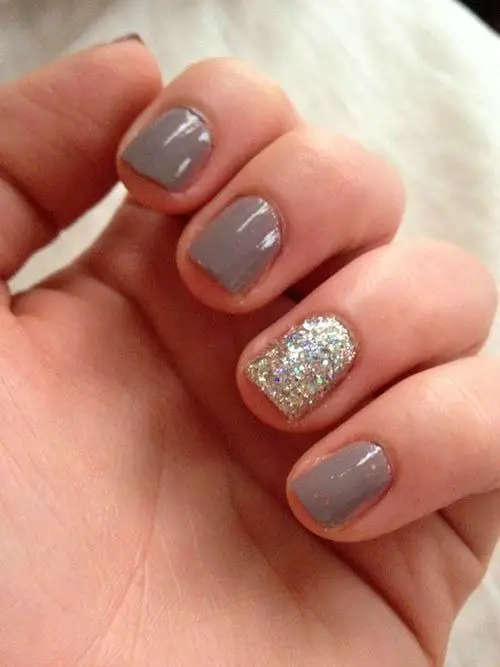 45. Gold Sparkle Nail Design: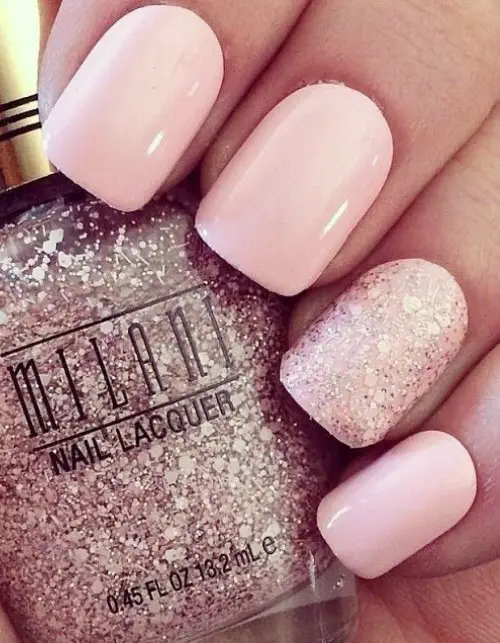 46. Chevron Nail Art Design: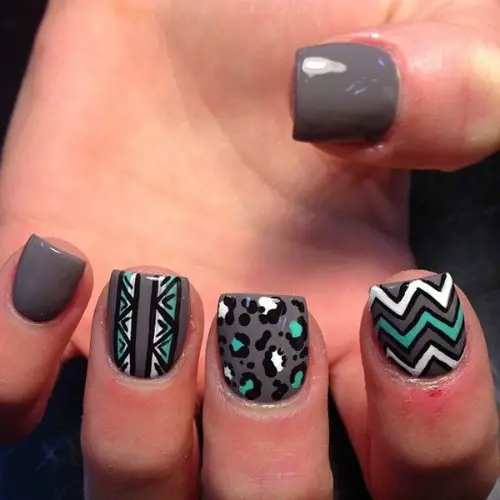 47. Red and Black Nail Designs for Short Nails: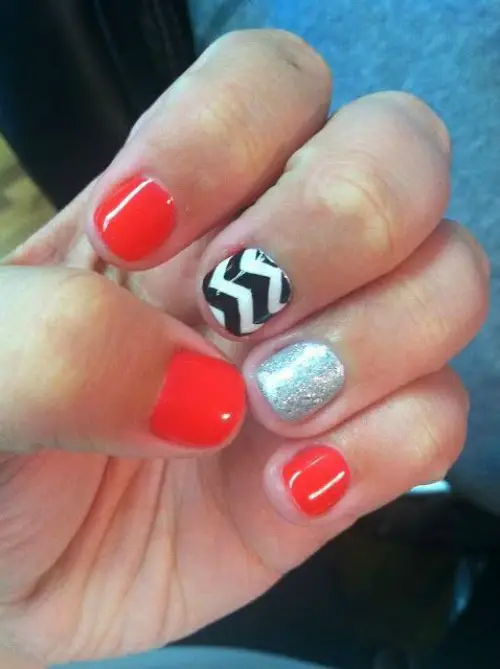 48. Blue Nail Designs with Flower: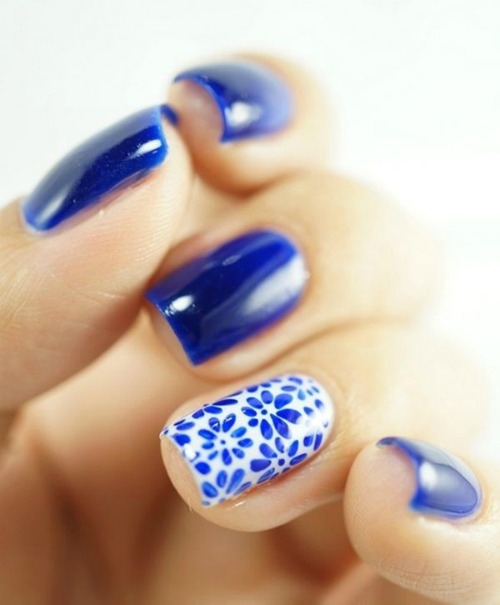 49. Simple Rhinestone Nail Designs for Short Nails: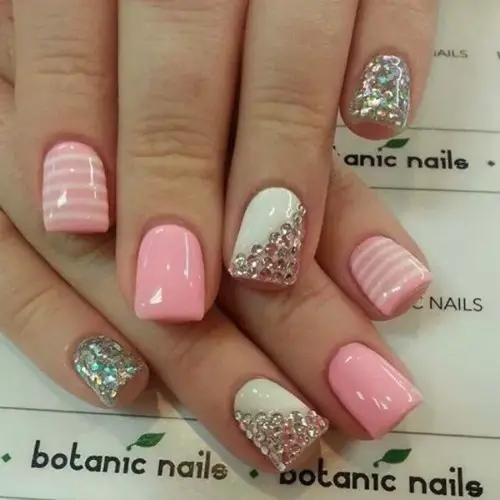 50. Disney Nail Art Design for Short Nails: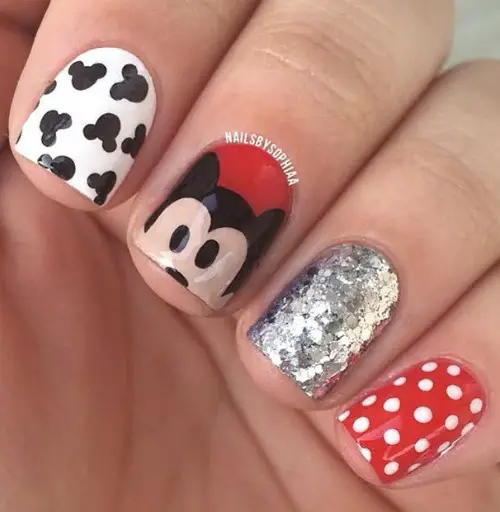 See Also:
Images:- 1, 2, 3, 4, 5, 6, 7, 8, 9, 10, 11, 12, 13, 14, 15, 16, 17, 18, 19, 20, 21, 22, 23, 24, 25, 26, 27, 28, 29, 30, 31, 32, 33, 34, 35, 36, 37, 38, 39, 40, 41, 42, 43, 44, 45, 46, 47, 48, 49, 50