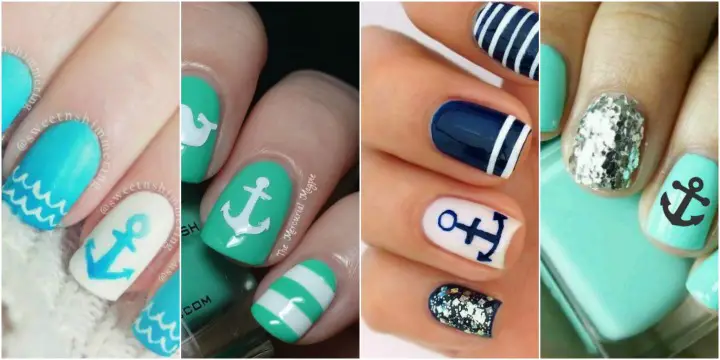 The Navy Manicure is the ultimate summer design for your nails. It breathes a sea air and always looks great. It is ideal for the holiday season. So finish a navy look in the best way, creating designs with anchors, cords, etc! Anchor nail art designs are a must for creating a wonderful navy manicure . As is often the case with the stripes and drawings that accompany them. To create lines you will need a thin brush, thin manicure sticker strips or a raffle to act as a guide. On the other hand, you will need a manicure tool for dots , which you can also make yourself.
So plan your navy manicure and play with the colors. The most common colors in a navy manicure are white, blue, red and gold, but there have been many variations at times. You can see patterns with anchors in gold, yellow, pink, blue and blue shades combined with orange, peanut, coral and black nail varnish. Of course for an even brighter manicure you can add touches of glitter.
How Can You Create Anchor Nail Art Design at Home?
To design an anchor you will need a thin manicure brush, a manicure print or special nail sticker designs.
If you choose the method with the fine brush you will need a steady hand.
Start by painting a dot a little above the base of your nail.
Then pull a straight line starting from the dot and pointing to your nail tip.
Next, create a semicircle that touches the end of the line.
Then create two triangles at the end of the curve and finally a small vertical line in the first line.
26 Cute Anchor Nail Art Designs
1. Blue Nails with Stripes and Anchor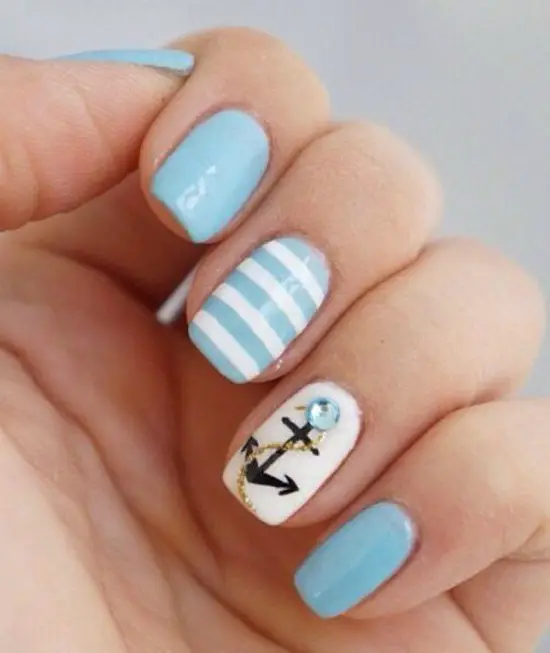 2.  American Flag Anchor Nail Design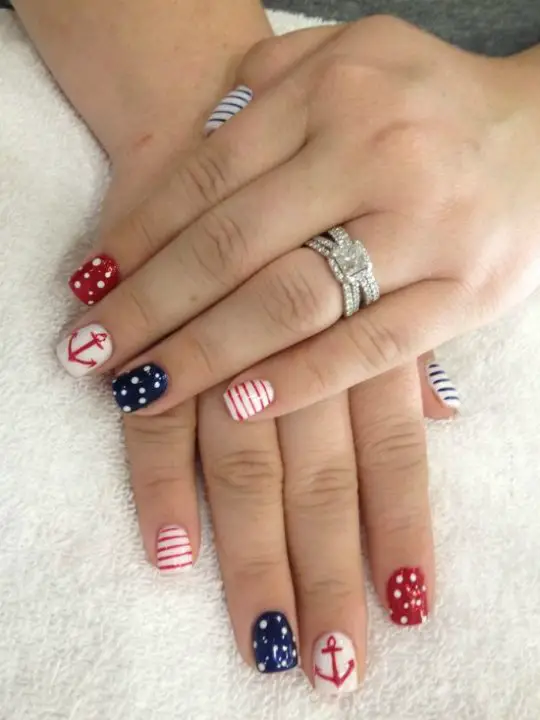 3. Blue Nail Art with Anchor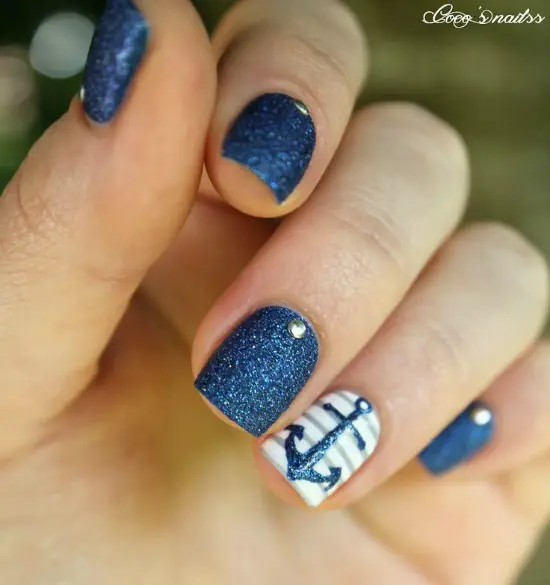 4.  Cute Anchor Summer Nail Art Look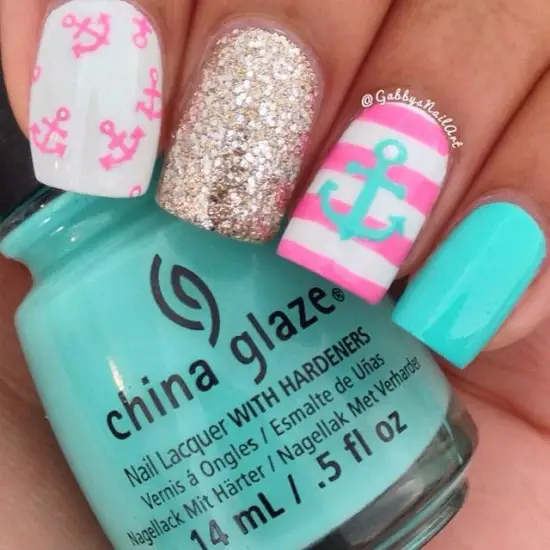 5. Gold and White Anchor Nail Art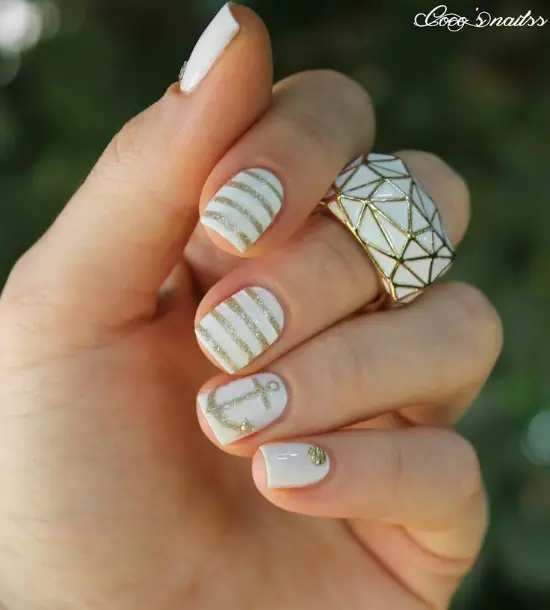 6. Beach Themed Anchor Nail Art Design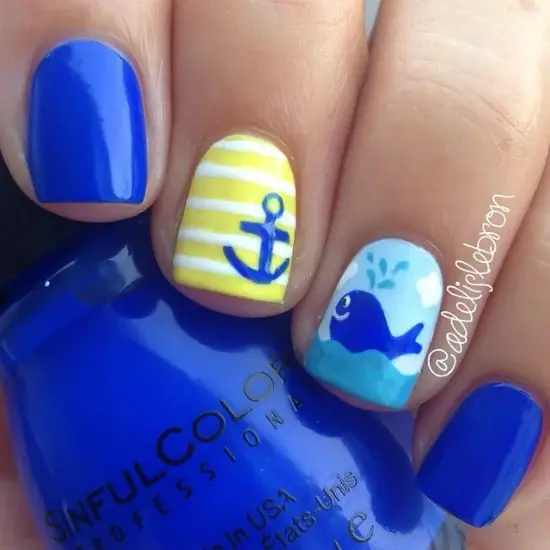 7. Navy Blue and White Nail Art with Gold Anchor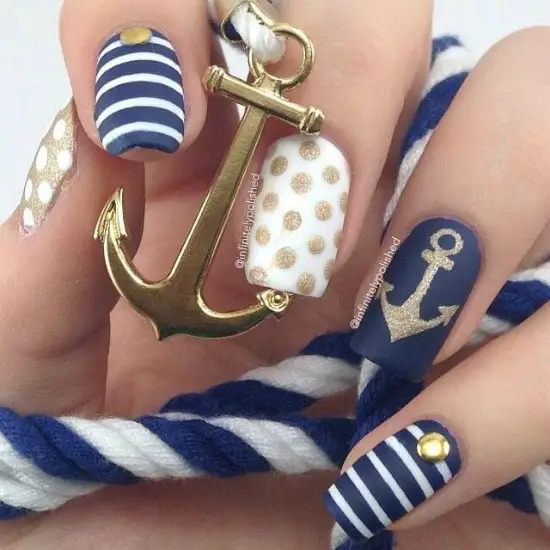 8. Cute Anchor and Strip Nail Art Design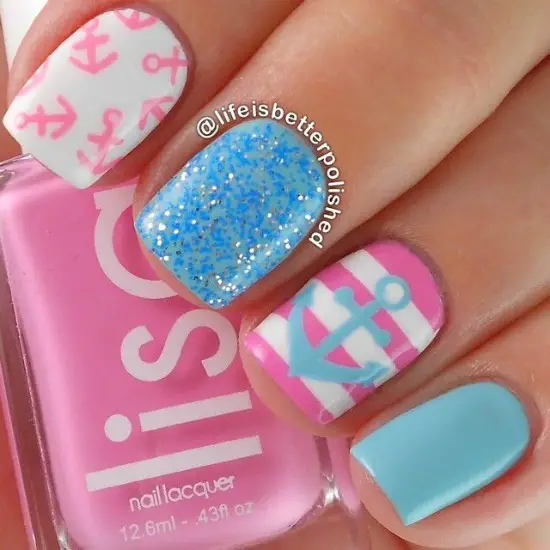 9. Polka Dot Anchor Nail Art Design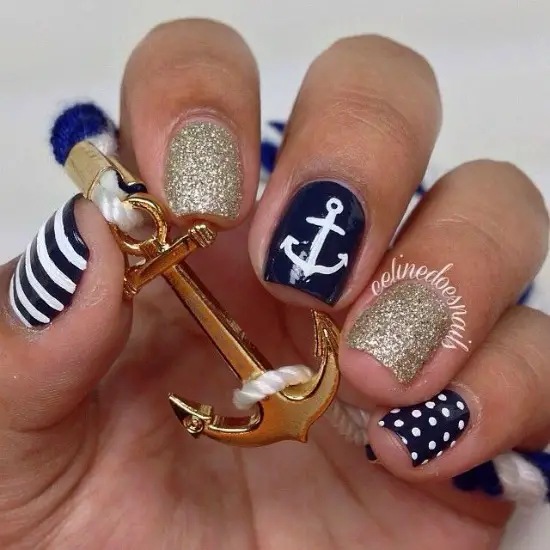 10. Creative 3D Anchor Nail Art Design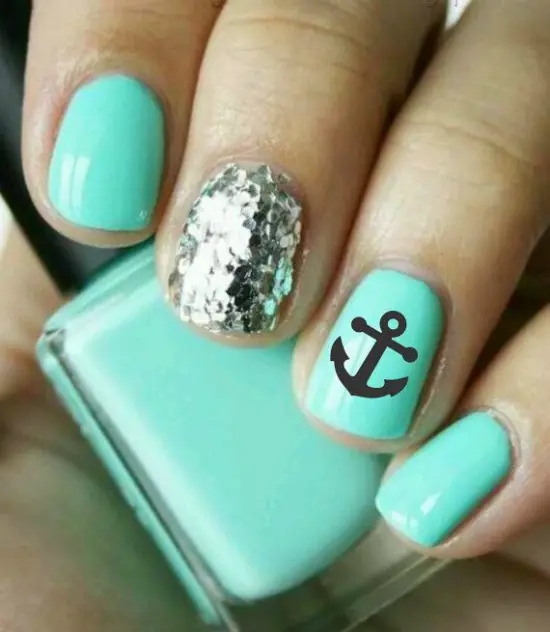 11. Pink, White, Anchor Nail Art Pattern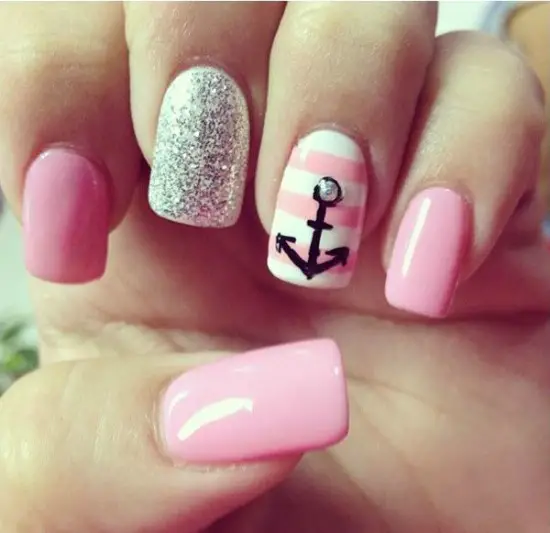 12. Cute Blue And Orange Anchor Nail Art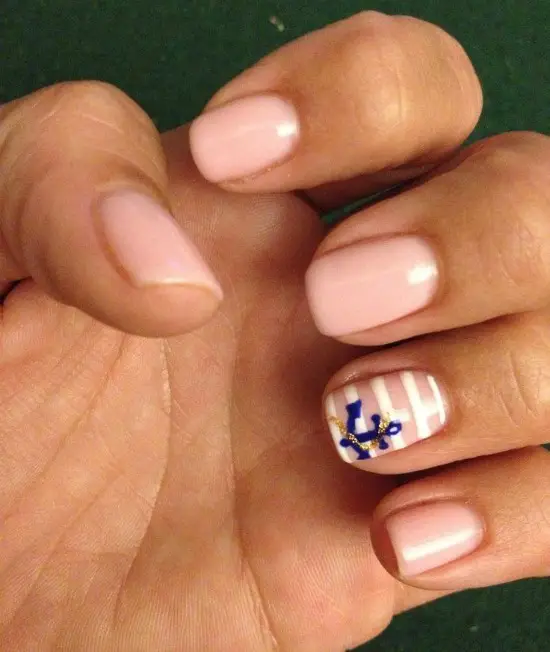 13. Blue Anchor Wave Nail Art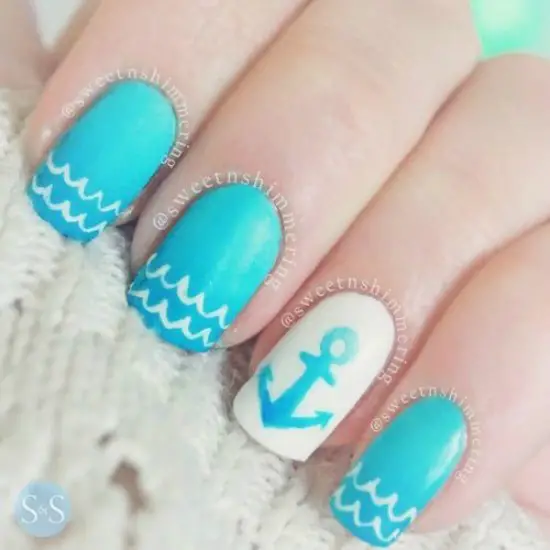 14. Cute Blue Stripes Anchor Nail Art Design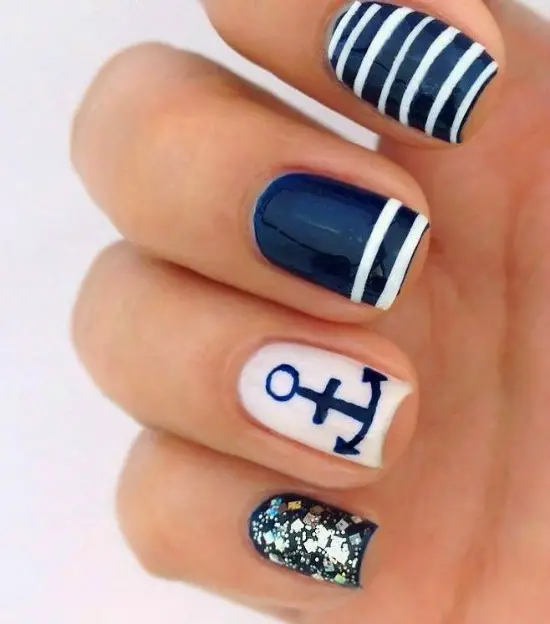 15. Anchor Gel Nail Art Design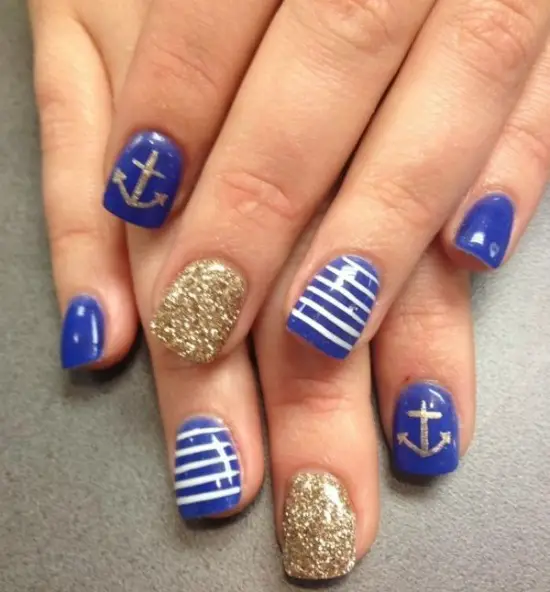 16. Marine Green Anchor Nail Art Design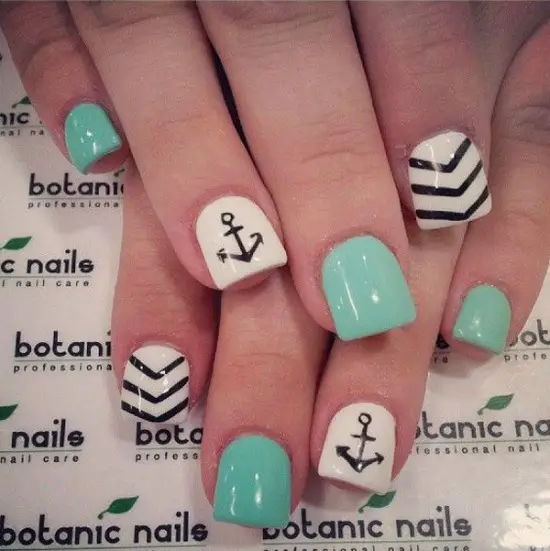 17. Navy Blue White Polka Dots Anchor Nail Art Design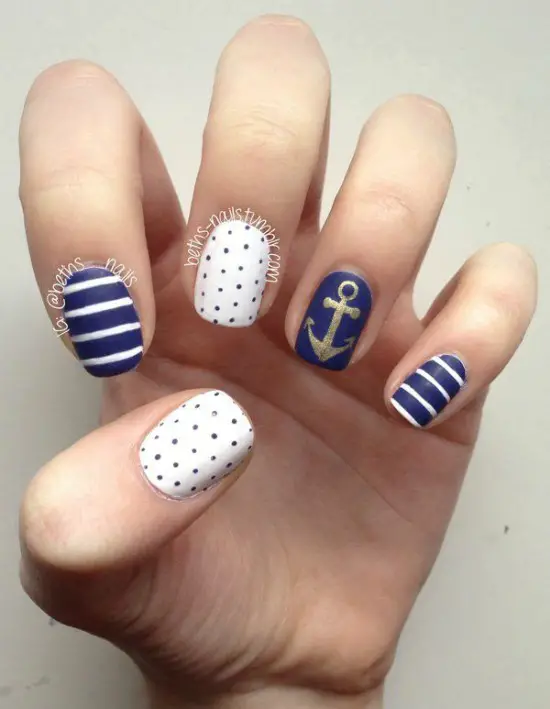 18. Baby Blue and Pink Anchor Nail Art Design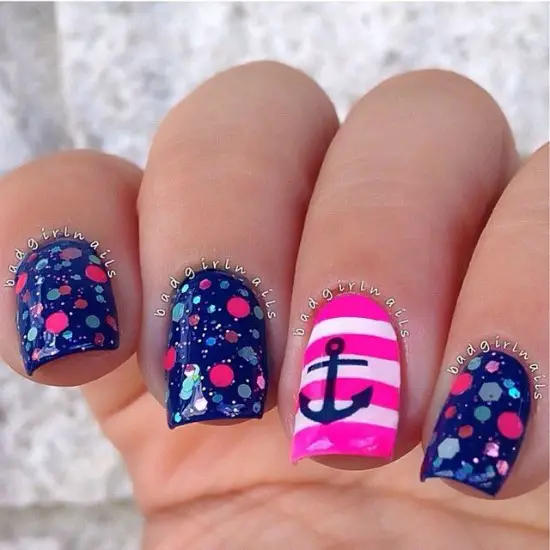 19. Pink Anchor Nail Art Design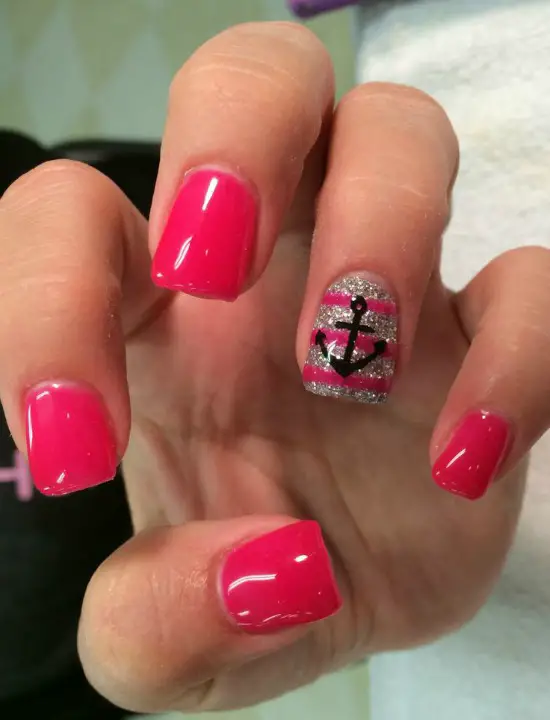 20. Red Anchor Nail Art Design with Polka Dots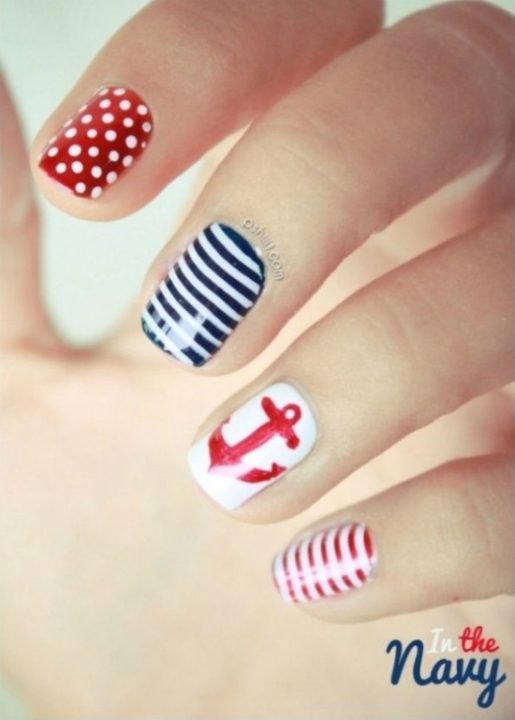 21. Pink and White Stripes Anchor Nail Art Design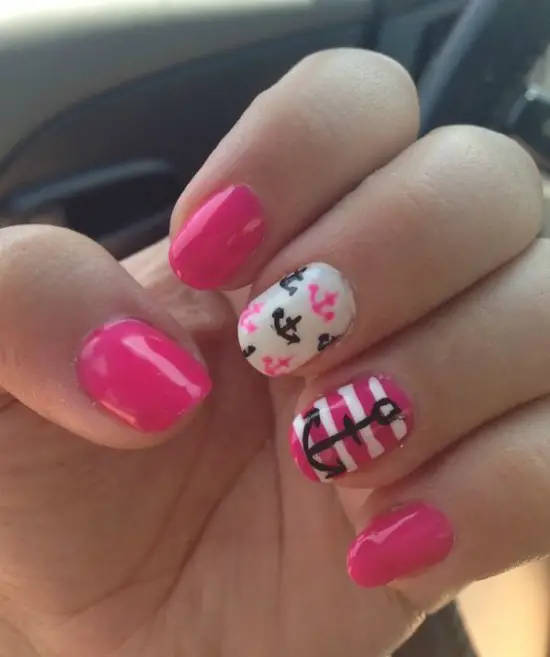 22. Green & White Anchor Nail Art Design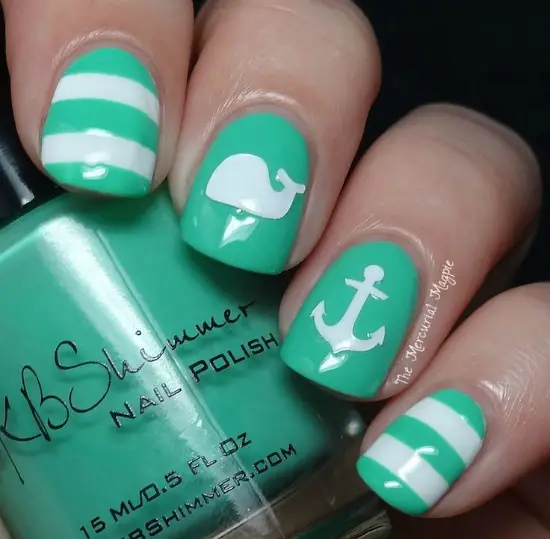 23. Gold & Ploka Dot Anchor Nail Art Design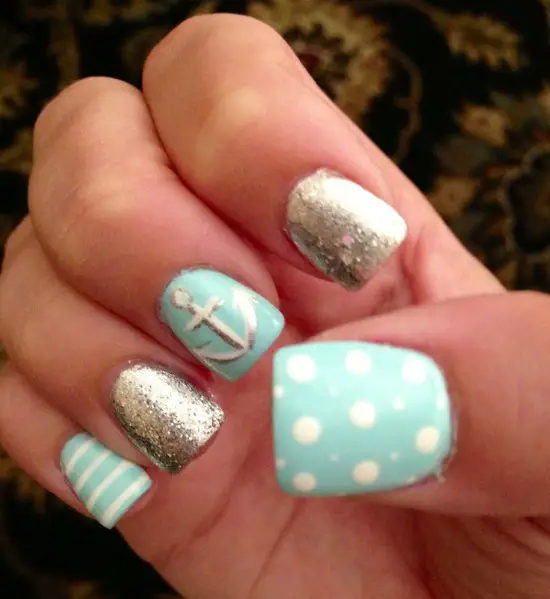 24. Glitter Gold Anchor Nail Art Design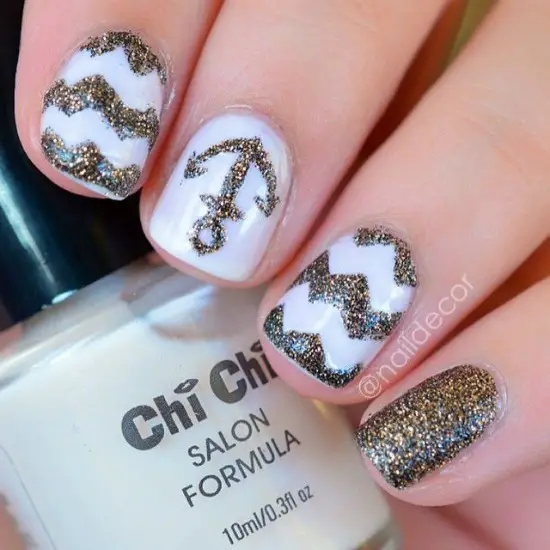 25. Cute Anchor Nail Art Design
26. Cute Yellow and White Stripes Anchor Nail Art Design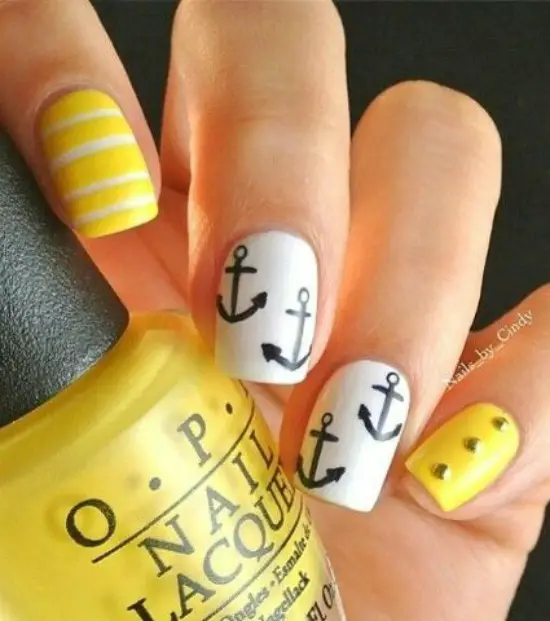 Nail-Art Essentials That Every At-Home Manicurist Should Own
You Might Also Like:
Images:- 1, 2, 3, 4, 5, 6, 7, 8, 9, 10, 11, 12, 13, 14, 15, 16, 17, 18, 19, 20, 21, 22, 23, 24, 25, 26