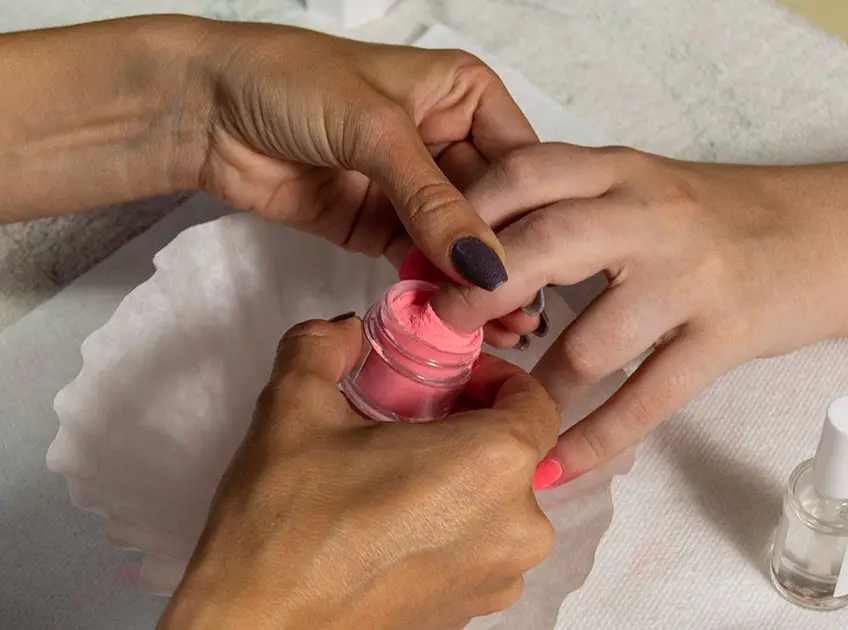 Different types of manicures are available in salons today but not all are suitable for everyone. Shellac and dip nail nails are two of the types, and you need to know the difference between the two to understand which is best for your nails. This will ensure that you get the perfect manicure that will last longer, especially when you are going on a vacation to have fun with your friends and family. Read on to understand the differences.
Shellac Nails Polish
Shellac is not a manicure type but a product name by creative nail design or CND. These are a combination of gel and nail polish whose application process is similar to any other nail polish. It includes a base coat, color coat and a top coat.
You cant extend the shellac nails like the acrylic nails, though it strengthens the nails. Compared to gel or acrylic nails, Shellac is less damaging and reduces the chances of nail chipping.
With proper care and less engagement in water, your shellac nail polish can last as long as 2 weeks. After application, UV light is used for curing it and only a professional can remove the nail polish.
Dip Nail Powder
It is a type of nail polish that involves the application of a liquid base coat and then dipping the nail in a dip powder. We can say that it is a combination of acrylic and gel nail polish and can last for up to a month. It comes in different color variations and finishes.
Compared to the gel nail polish, dip nail powder last longer and the longevity is similar to acrylic nail polish. There is no need for any UV lamp to dry the nails in this type.
Shellac Vs Dip Nail Polish
Some points of differentiation between shellac and dip nail polish are as follows:
1. Longevity: Shellac nails last for about 2 weeks but dip nails last for about 5 weeks, with proper care. In a sunny climate, shellac nail polish lasts longer but in colder weather, it peels off easily as the skin and cuticles dry out fast.
2. Curing: UV light is needed for curing the shellac nails but this is not required for dip nails.
3. Application Type: Shellac nails are thinly applied compared to dip nails which are usually sturdy and hard.
4. Ease of Application: Only experts need to handle the shellac nails but the dip nails can be applied easily without visiting the salon.
5. Flexibility of Nails: Dip nails are not flexible like shellac nails. So you may not have a natural feel on your nails when shellac nails are used as this will feel like a fake nail.
6. Removal Process: A harsher removal process is needed for powder dips compared to the shellac nail polish.
The choice of going with dip nails or shellac nails is completely your choice. When you know all the details about these two types and the outcomes, chose the one that best suits your requirements.
Nail-Art Essentials That Every At-Home Manicurist Should Own
You Might Also Like: