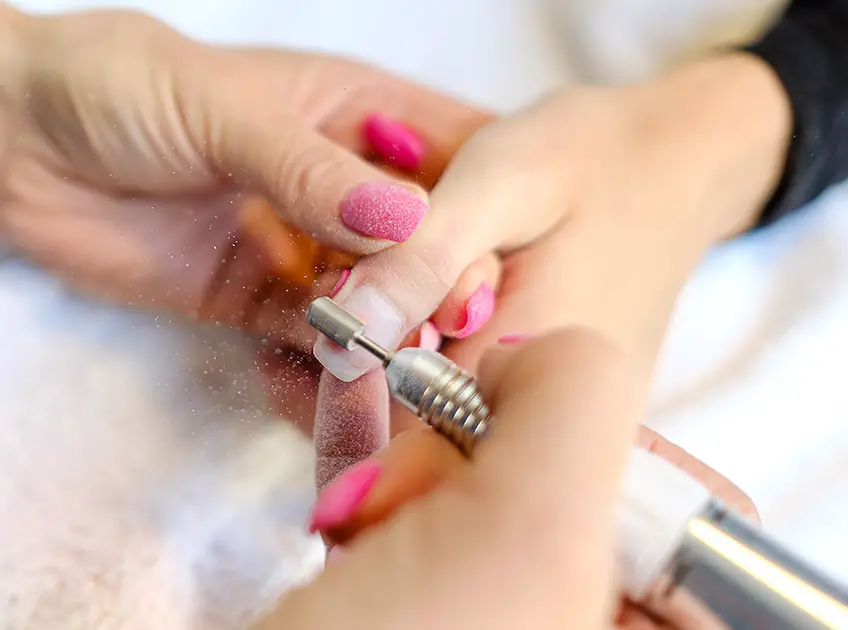 Nail drills, also known as electric nail files are high-tech tools that nail technicians often use to file nails. To get a salon-style finish, you can use nail drills at home only if you know how to use them properly. Even though using nail drills may seem intimidating, they are not too difficult to master.
In this article, you will learn everything about nail drills and how to use one safely and avoid accidents or mishaps. If this is your first time with an electric nail file, you should know the speed, power, and preventive measures to protect your nails from getting damaged.
Buy The Right Electric Nail File
Before you think about using an electric nail file, you must have the right product. So, how to choose the right nail drill to achieve the perfect result? You must buy the right model; therefore, you need to research to find the best brand.
There are many brands involved in the manicure business and you should always indulge in the best one. Before buying, keep these points in handy-
Choose A Nail Drill With Low Vibration
It is essential for those who are using nail drills for the first time. Your nail drill must operate smoothly without vibrating because vibration can damage the nails if the drill bit goes too far.
At the same time, you should know what you are going to do with your drill machine and how often you'll be using it.
Check The Quality Of The Nail Drill
If you are going to use your nail drill frequently, invest in quality brands. They may cost a little extra but the result will last longer. Investing in cheap tools will not give a fine result. High-quality nail drills will adapt to most standard file bit sizes. It will help in getting steady control over the filing area that will help in getting too big or too small filed nails.
Four things to keep in mind-
The nail drill should not vibrate

Must accommodate standard file size

Offer enough power for extended use

Come with technical support and a warranty
How To Use A Nail Drill
Before you start using, practice hygiene. Cleanse your bits thoroughly and hygienically even though it takes time and effort. Disinfect nail file bits before and after each use.
Another thing to keep in mind is using a soft brush to remove the filings. A soft toothbrush will do the needful. If the nail bit is stuck on nail paint, soak them in acetone for some time.
Safety Techniques On How To Use An Electric Nail File
If you want to master your nail filing techniques, you need to keep these safety points handy-
Cuticle work- It is essential that you work on the cuticle gently and at a slow speed. It is because cuticles have thin skin and they are sensitive. Over filing the cuticles will damage the nail bed and it will be extremely painful. Therefore, you should have a nail drill in which you can adjust the speed. Customizing nail drill speeds will help.
Speed for backfills- While filing the backfills, you should use medium or low speed. However, you can increase this speed while going towards the concave area of the nail. Still, try to be gentle to prevent damaging the nail.
Speed for nail surface- When you are filing the nail surface, the speed can be fast. Increasing the speed to 15,000 RPM for shaping nails will give faster and more good results.
Practice- There is no thumb rule while working with a nail drill. How well you can perform will come with experience and knowledge. It takes time to understand how gentle and how firm you have to keep your hands to get the best result. Likewise, experience and practice will only tell how to hold the drill correctly and how to use different accessories.
You can find varieties of bits and bands that will help in performing different functions and achieving diverse shapes and finishes. To master the art of nail filing, you need to practice regularly with different electric nail file bits to understand the right ways to use them and achieve a good result.
Best Nail Drills
You Might Also Like: