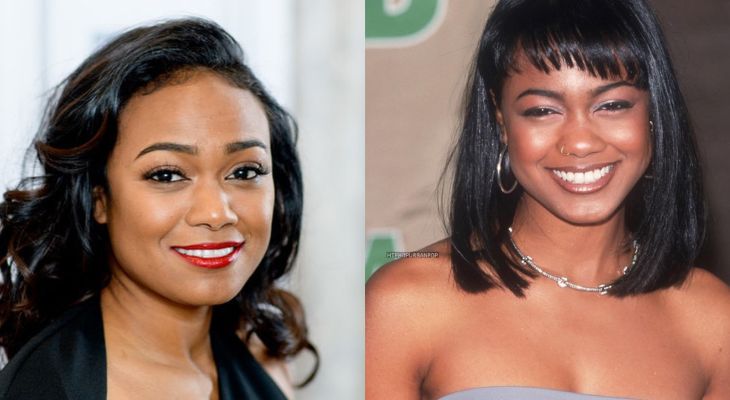 Tatyan Ali is a singer and actress best known since the 90's. She has a very beautiful sense of fashion and dressing. The hairstyle on her outfit inspires everyone to try the style at least once.
Hence we have rolled out some of her best hairstyles that you can try today which are simple and easy to maintain.
15 Awesome Tatyana Ali's Hairstyles
1. Tatyana Ali Side Swept Long Hairstyle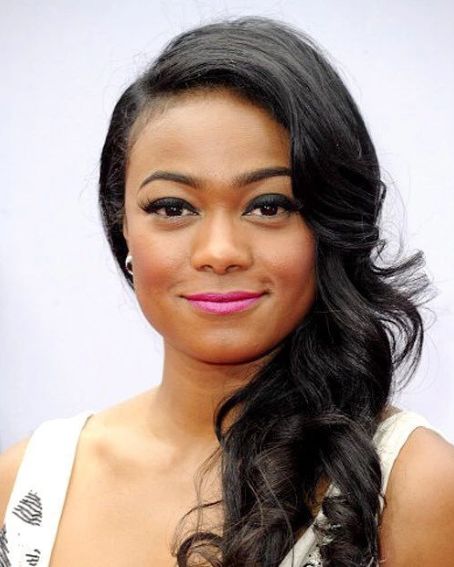 This is a fabulous Hairstyle of Tatyana Ali which is long black curly hair that is swept on the side with bangs. This hairstyle looks gorgeous with semi curls at bottom that boosts up the beauty of Tatyana.
2. Tatyana Ali Long Straight Hair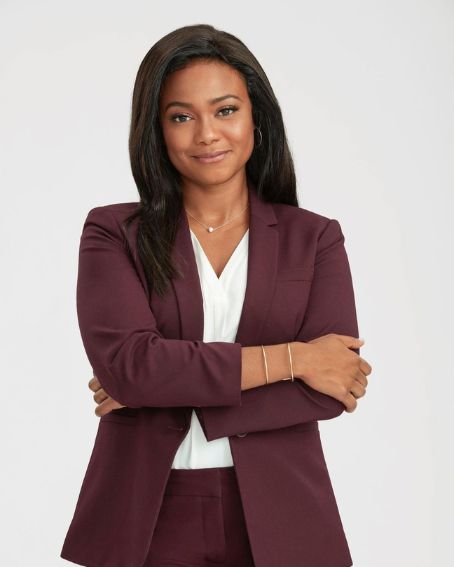 This is a side parted hair where the hair falls on the sides of the face that looks trendy and fancy in black hair. This is the most fascinating and trendy feather cut at edges which can be tried by everyone.
3. Tatyana Ali  Long Hair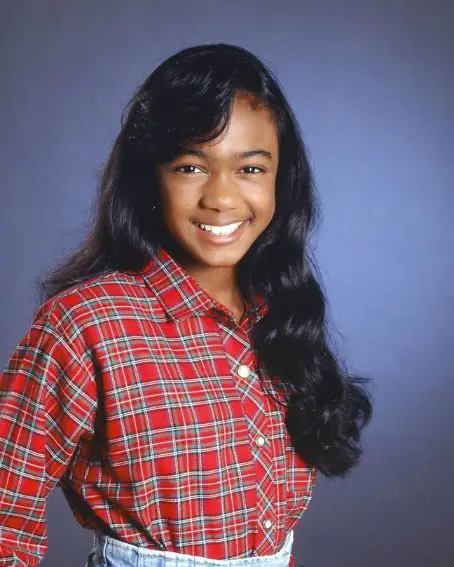 The cute little Tatyana Ali looks so adorable in this long black wavy hair style. The wavy hair adds to the beauty with a side bang and can be tried today to look beautiful.
4. Tatyana Ali Classic Bun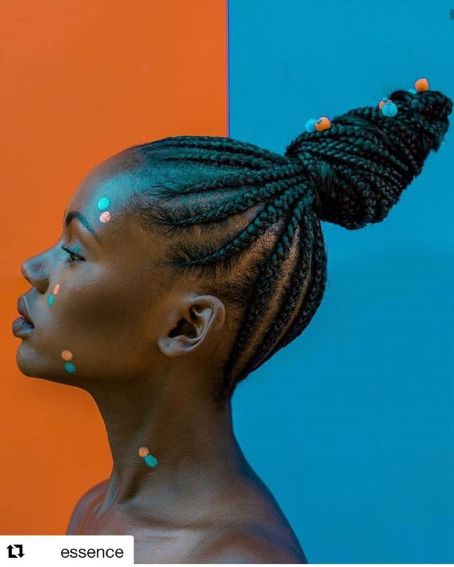 This is a bun hairstyle made on top of the head that looks gorgeous with braided layers pulled over and made a tower. from this beautiful hairstyle which makes her perfect all day with the right hairstyle.
[ Read: Mandy Moore Hairstyles ]
5. Tatyana Ali Medium Curly Hair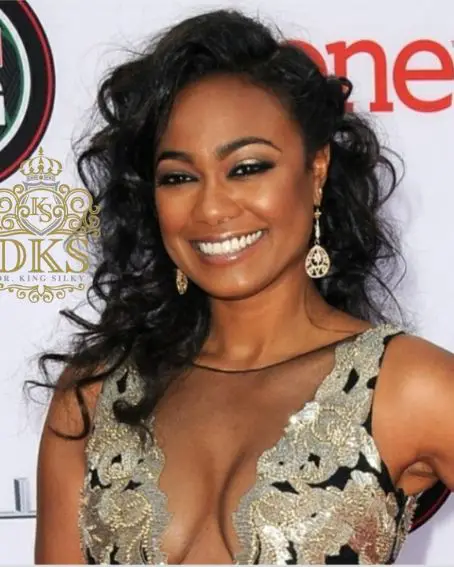 The cute smile of Tatyana grabs everyone's attention and looks beautiful with her glossy and Shiny texture and medium length curly hair. This hairstyle makes her face look so bright with side parted curls.
6. Tatyana Ali Chin Length Bob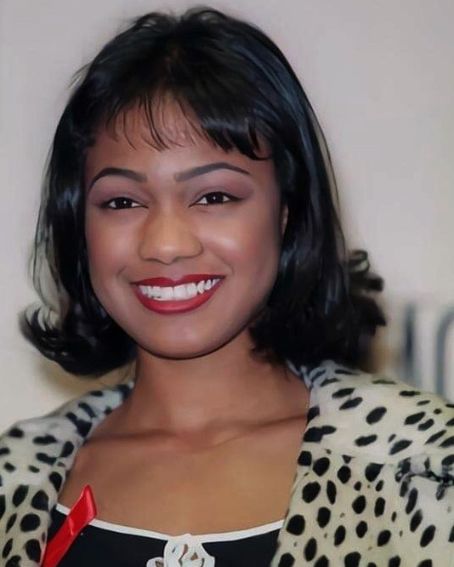 Tatyana Ali in a short Bob hairstyle makes everyone stunned because she looks so gorgeous with her pretty smile. This lovely chin length bob hairstyle goes with every pattern of costume she wears
7. Tatyana Ali Short Curly Hair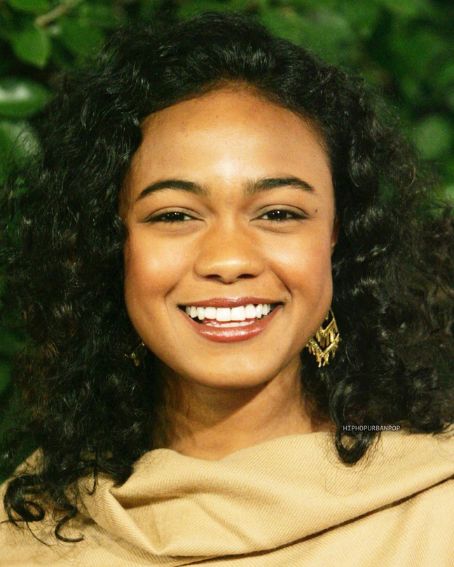 This is a natural hair style of Tatyana Ali which has been made natural since birth. This hairstyle is easily maintained for born curly girls which look like bouncy thick spirals that hang up.
8. Tatyana Ali Medium Bob Haircut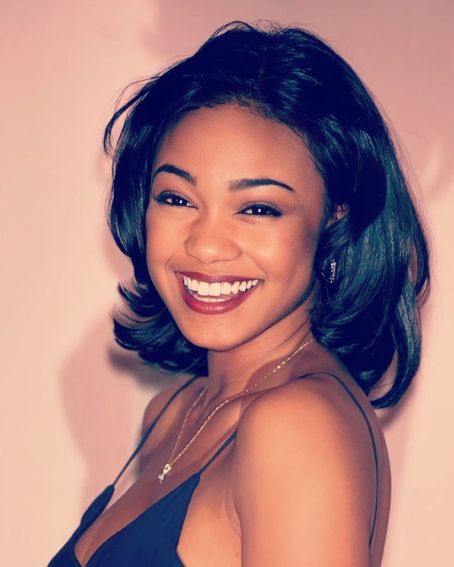 This is the trendy and lovable bob Hairstyles of Tatyana. This is a short hair style of Tatyana Ali in which she looks very cute and lovely. The edges are like rolling inside with a layered cut.
9. Tatyana Ali Curly Hairstyle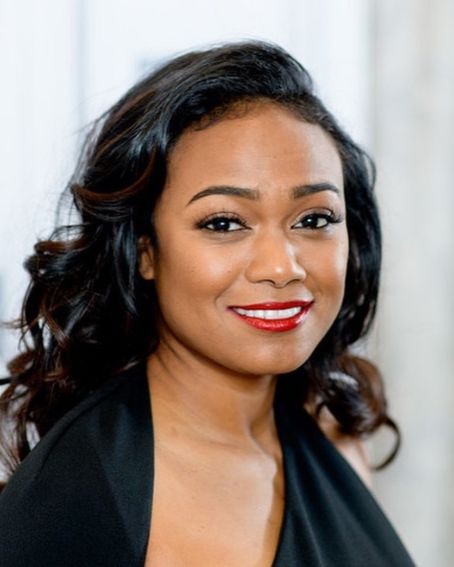 This medium length black curly hairstyle Tatyana Ali looks so classy and trendy, which has side parted and layered glossy curly bangs. This hair style is very easy to maintain and trendy.
10. Tatyana Short Hair With Bangs Hairstyle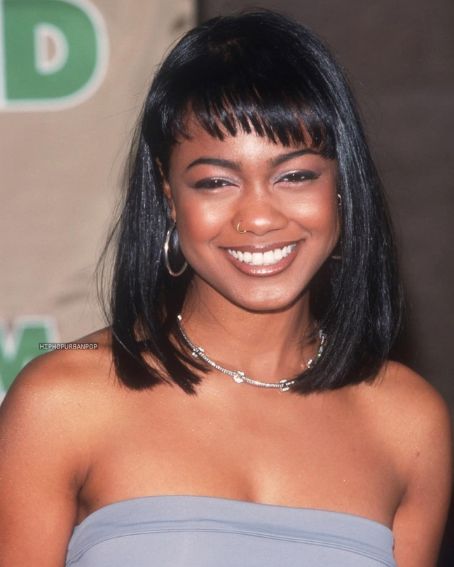 This is a very stylish and trendy hairstyle with short haircuts along front bangs. The celebrity Tatyana Ali is with a new trendy hairstyle which is sleek and straight that rests on the shoulder.
[ Read: Miranda Kerr Hairstyles ]
11. Tatyana Ali Loose Waves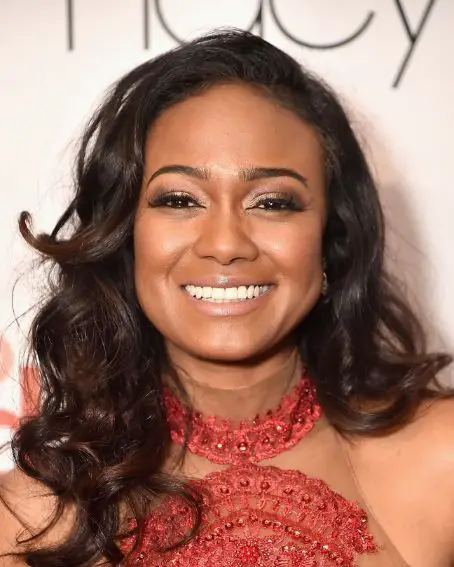 Tatyana Ali appears with a brown loose curls hairstyle. The semi curls are like loose wavy curls are textured with layered edges. She looks very delightful with her trendy appearance and hairstyle.
12. Tatyana Ali Top Knot Hairstyle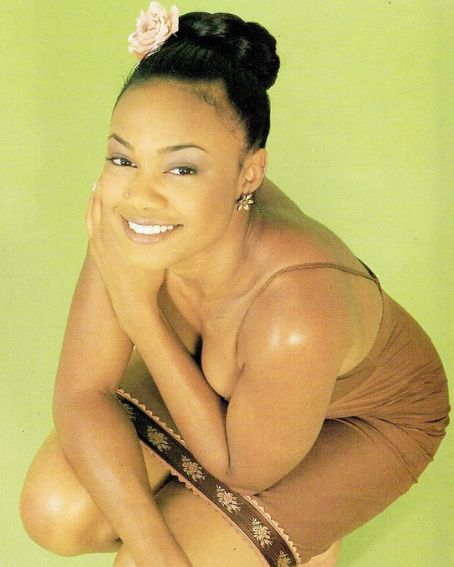 This is an updo hairstyle in which tatyana looks gorgeous with hair made tightly and the braid is pulled over and made a knot on top. This is a very simple and trendy can be tried today suitable on all events and outfits.
13. Tatyana Ali Black Hair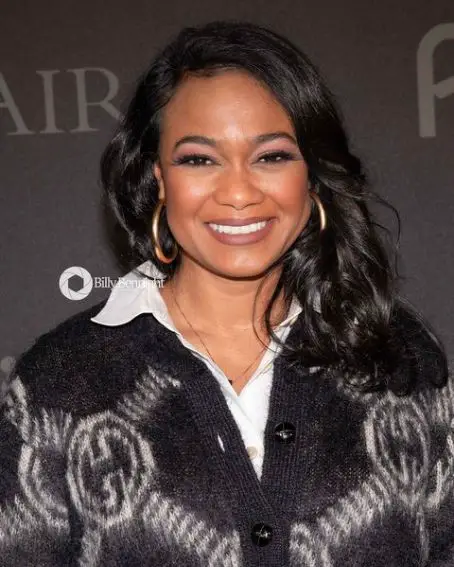 The black color is a lovable color which attracts everyone. It may be a costume, thing or hair. Tatyana Ali in black glossy and thick hairstyle attracts everyone with her beautiful smile.
14. Tatyana Angled Bob Hairstyle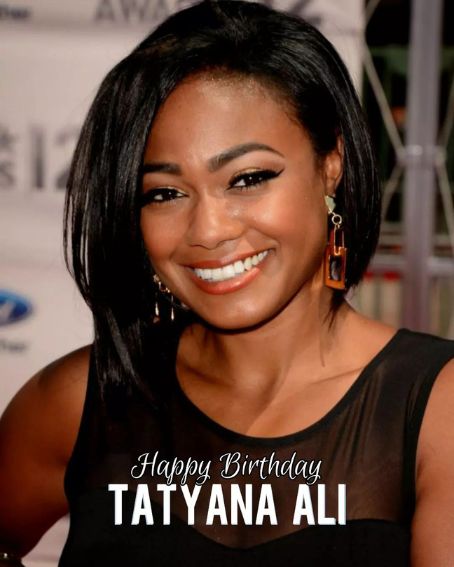 This is a angular bob hairstyle of Tatyana Ali, which is a very stylish and trendy hairstyle with side parts that come under the chin side with long on front and short at back straight bob hairstyle with strength cut.
15. Tatyana Straight And Feather Cut Hairstyle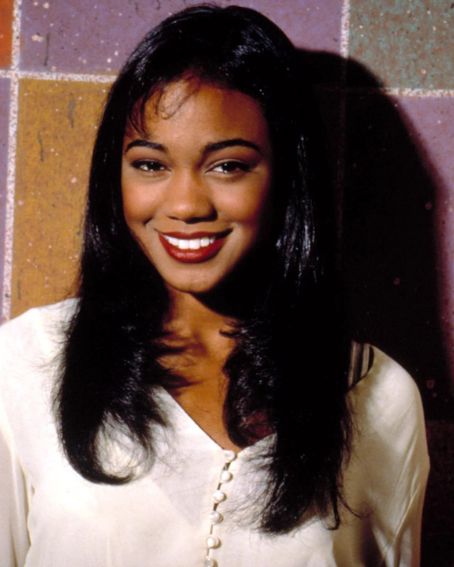 Tatyana Ali's stunning looks are awesome on straight and sleek hairstyles with feather cut edges. This hairstyle is simple and easy to maintain which looks glossy and falls on her shoulder with middle parted.
You Might Also Like: