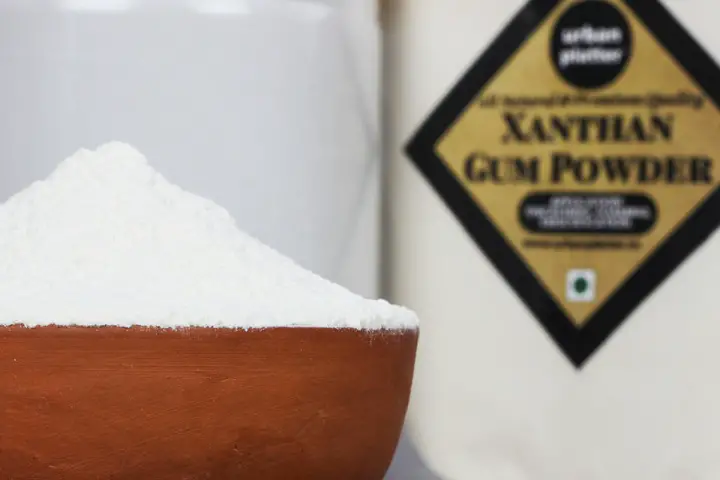 Xanthan gum is a most popular food ingredient. The fermented sugar is mixed with a type of bacteria to get Xanthan gum. The corn sugar is mixed with Xanthomonas campestris. Do not be shocked to hear that this is the same bacteria that creates black spots on broccoli and cauliflower. A slimy goo is formed when this mixture takes place. This is then dried up and later formed into a thin fine white powder. The corn can also be substituted with wheat or Soy. it is mainly used for salad dressing, ice creams, sauces and for gluten free foods. USDA has the first mover advantage of finding out Xanthan gum in 1960's. The product got the approval in 1968 in Europe and US and is widely used as food ingredient.
6 Facts About Xanthan Gum
1. Used As An Emulsifier
Xanthan gum acts as great emulsifier. If you find difficulty in blending the ingredients, just add Xanthan gum. This will assist in blending the food ingredients. Xanthan gum is also used for salad dressing. OIl and water mixture is an apt example of this.
2. Used as a Thickener
If you are making a pastry, use Xanthan gum. This will prevent the water from stepping out. It will ensure that the dough soaks the water and this will preserve the crispness of the crust. You can also add water and Xanthan gum if you do not want fat in the form of oil.
3. Used in Ice Creams
Aren't ice creams mouth watering? They are always tempting? Ever wondered what it takes to make a perfect ice cream. Xanthan gum is used in ice creams to make it smooth. This also ensures that the ice crystals aren't formed.
4. Used in Gluten Free Food Items
There are people who are allergic to gluten, a protein which is mostly found in wheat and other food grains. Xanthan gum can be used to get a tough consistency if you are using gluten free products. You do not have to struggle to frame a perfect consistency if you are gluten allergic. Do try it out!
5. Used for Lowering Blood Pressure
A stable blood pressure is a must to run a healthy life. There are many reasons where the blood pressure levels shoots up. This needs an immediate attention. Xanthan gum is effective in lowering the blood pressure. It also controls bad cholesterol to certain extent.
6. Used as Saliva Substitute
Facing a problem of dry mouth? Xanthan gum can be used as a saliva substitute. Lack of saliva is a disease and people with this syndrome finds it difficult to stay lubricated and wet.
Safety must always be kept in mind while trying with food ingredients. Xanthan gum is safe to be added in food items, provided you aren't allergic to it. It is better to go with natural food ingredients than any of the processed ingredients. It is said that Xanthan gum might cause bloating problems as it has 7 grams of fibre with carbohydrate content. Do read all the ingredients before purchasing Xanthan gum.
You Might Also Like:
Image :- 1