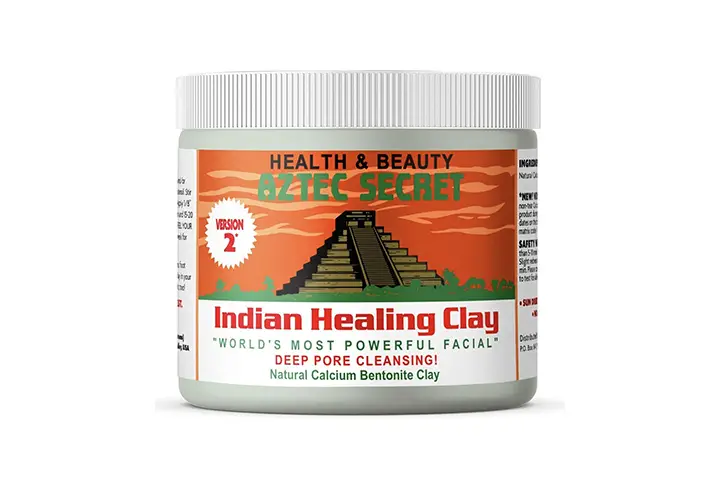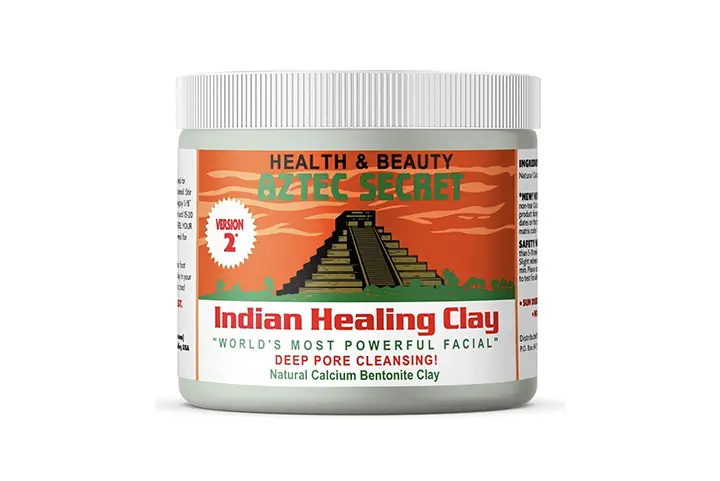 If you think that you want to cleanse your face naturally Aztec Secret Indian healing clay is the best clay mask.
This mud mask works great for facial, body wraps, clay baths, foot souls, hair masks, chilled clay knee packs, insect bites and more.
Aztec clay mask acts like a vacuum for your pores in just minutes! When you feel that your skin needs to be treated.
Use this clay once or twice a week to remove the excess oil and throw out all impurities.
Aztec Secret – Indian Healing Clay
How it Works:
It is made with bentonite clay that works by absorbing oils and dirt from the skin.
Bentonite clay contains natural minerals such as calcium, magnesium and iron, which provide additional benefits like they draw out all the impurities deep in your skin.
This clay comes from Death valley in California which contains a number of skin friendly substances that lift all the dirt naturally from your skin.
It is highly recommended to mix with Apple cider vinegar to get more benefits.
After using this you feel that your skin is brighter and lighter.
Pros:
Deeply cleanses the skin.
One mask has multiple advantages.
100% natural Bentonite clay.
Deeply detoxifies.
Contains all natural minerals.
Soothes insect bites.
Reduces impurities.
Cons:
Need to mix it up manually.
Rating: 4.6 out of 5
The original 100% natural calcium Bentonite clay that works great to remove the excess oil and dirt. Get refreshed with Aztec clay mask. A natural cleanser with more benefits.
Frequently Asked Questions (FAQ's)
Q. What is the flavor of this mask?
Ans: It had a fruity flavor with a hint of mint.
Q. How to use this as a hair mask?
Ans: Mix it and then apply to your hair. The Clay mask is clarifying so there is no need to use shampoo. You can apply your favorite conditioner.
Q. Does this work well with dark spots?
Ans: YES! dark spots from your old acne marks will totally fade
Alternate Products: