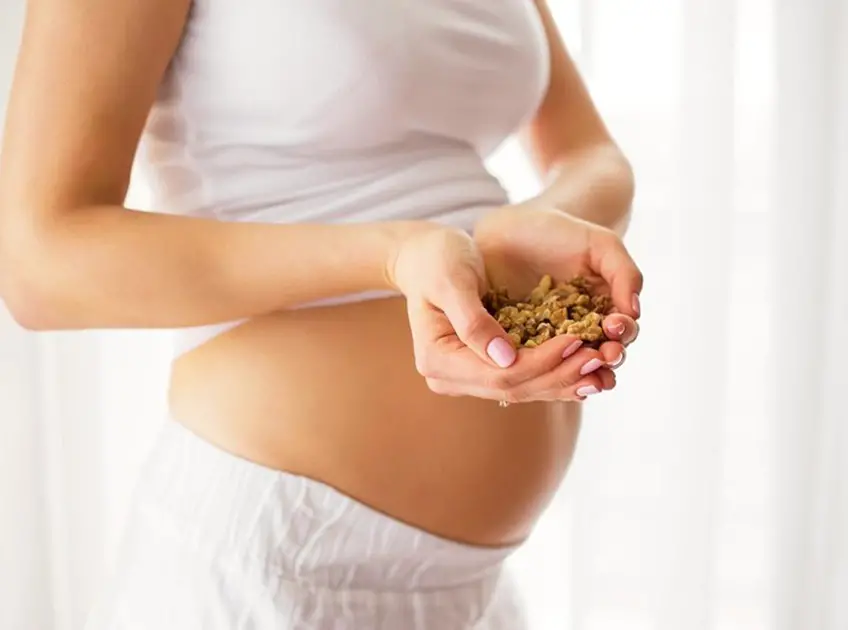 Are you among those who love to snack on nuts from time to time? Well, nuts may have plenty of health benefits; however it is also considered a common allergen. Especially during pregnancy, nuts may give raise to certain side effects. Since you would want nothing but the best for your little bundle of joy, we will help you with information regarding consuming nuts at this time of your life.
Benefits Of Nuts During Pregnancy
Nuts contain plenty of important nutrients that are particularly essential during pregnancy. Pregnant women must consume 5 ounce protein on a daily basis. One ounce of nut contains 2 ounce of protein as per USDA. Here are some facts about nuts:
Nuts are a rich source of vitamin B and E.
Essential minerals such as phosphorous, potassium, zinc, selenium, copper are also present in high amounts that are essential for proper development of the fetus.
Nuts are a good source of fat.
The shelled nuts must be stored in airtight containers or in a fridge to ensure they do not go rancid.
Nuts roasted in oil contain unnecessary calories and high amount of protein.
Nuts when toasted taste good, but reduce the nutrient content.
Nuts such as peanuts, almonds, cashews and walnuts are high in fat and are good sources of minerals and vitamins.
Nuts can be a good choice when you are looking for healthy snacking options.
Important Considerations
You just read about that eating nuts can help your baby. At the same time, the chances of your child getting allergic to nuts or developing problems like asthma are common with high consumption of nuts during your pregnancy.
Anything in excess is harmful; this is applicable to nuts too.
Children are likely to develop egg or milk allergies, if the mothers consumed nuts during early pregnancy.
According to a study in Journal of Allergy and Clinical Immunology (Oct 2010), if you consumed nuts everyday during pregnancy, there are chances of your child developing asthma compared to the mothers who didn't consume nuts at all.
Recommendations From Experts
The lead researcher on asthma studies Saskia Willers states that it is not enough to recommend pregnant woman to avoid eating nuts when they are pregnant.
In case asthma runs in your family, avoid eating nuts during pregnancy, as the baby in your womb has already developed the risks for the conditions.
Willers further say, "It could be that the allergens in nuts are transferred to the baby in the uterus, increasing the risk of sensitization and therefore raising their chances of developing the condition."
The Food Standards Agency also advises pregnant mothers with family history of allergies to avoid eating nuts in pregnancy and while breastfeeding as well.
Leanne Male at the Asthma UK was noted saying, "With one child being admitted to hospital every 16 minutes with their asthma, it is vital for research to consistently identify which foods can help ward off asthma in children."
According to some experts, amount of nuts to eat during pregnancy should be limited so that it may lower the risk of your child becoming allergic to nuts.
Children, who eat nuts from their early childhood, tend to stay protected from the allergy, though a lot more research is needed on this subject.
If you are reluctant to eat nuts or foods containing walnuts, cashew nuts and almonds, you can get in touch with your midwife or GP.
If you have allergic conditions running in your family, you must make it a point to consult with the experts.
In the end, if you take a balanced diet and follow the directions of your doctor, excluding peanuts from the diet will not deprive your baby from the vital nutrients.
You Might Also Like: