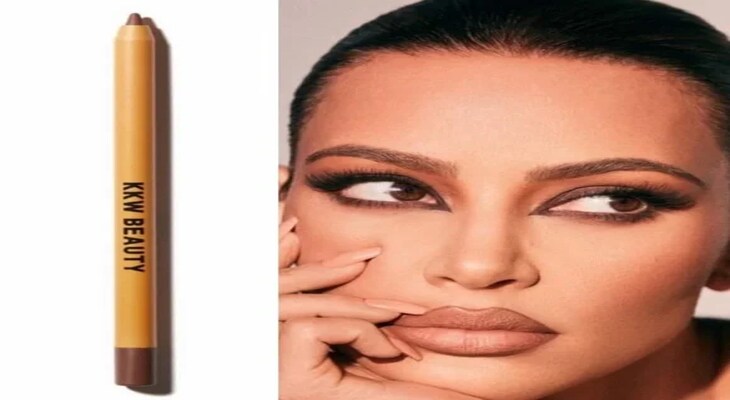 Ever since KKW Beauty launched lip liners, they have become a fad among makeup enthusiasts. KKW makeup products always stay in the news, and the quality is worth the hype. Whether we talk about KKW Beauty's skincare products, lipsticks, or lip liners, all give excellent results. The good thing about their lip liners is they are available at a reasonable price.
However, due to high demand, KKW lip liners are often out of stock, so people look for KKW lip liner alternatives that are in stock, give a similar result, and fit within their beauty budget. If you are a fan of KKW beauty products and looking for some great alternatives for KKW lip liners, you have landed at the right place.
But, before checking the alternatives of KKW lip liners, let's find out why there is so much craze for KKW lip liners.
KKW Lip Liner Review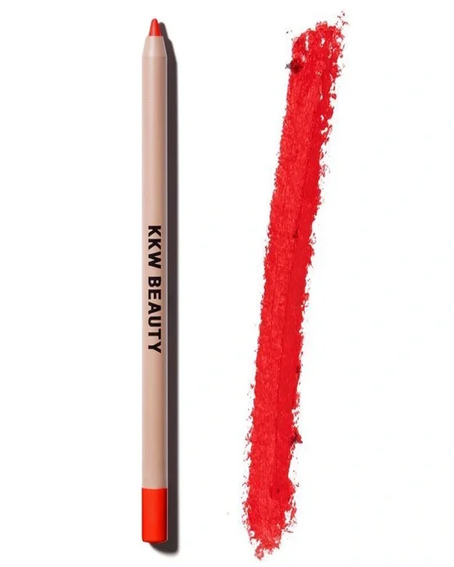 KKW lip liners are sold on KKW's official website, where you can find multiple shades ranging from reds and pinks to peaches and nudes. With more than 40 lip liner shades on the shelf, KKW has managed to grab the attention of consumers. While it is hard to find all the shades on other websites, the official website has all of them.
Another good thing about these lip liners is each shade is again categorized into shades ranging from 0 to 5. For instance, you can find Red lip liners in shades 0 to 5, that is, from light to dark red colors. This is something unique to KKW lip liners and is not found in other brands. It eases selecting the right shade complementing your skin tone and lipstick shade.
The luxe formula and quality of lip liners from KKW are just amazing. The texture is creamy, and the liner glides softly on the lips.
In just one swipe, you can get the perfect color on the lips. Pairing the lip liner with lipstick and lip gloss gives the perfect radiance to the face.
However, if you do not want to apply gloss, the creamy formula of the liner will suffice to bring the right look. You can wear it alone as well.
Moreover, KKW lip liners are versatile and long-wearing. The deep pigments give a rich look and instantly transform the looks of your lips, making them classy and gorgeous.
Pros
Deep and rich pigment for intense color
Creamy texture for a glossy finish
It can be worn alone or with lipstick and lip gloss
Available in more than 40 shades with easy categorization
Not very pricy compared to other high-end luxury brands
Cons
Often the KKW lip liners go out of stock as they are always in high demand. This is when KKW lip liner alternatives come in handy.
5 Best Similar Products of KKW Lip Liner
1. NYX PROFESSIONAL MAKEUP Slim Lip Pencil, Long-Lasting Creamy Lip Liner – Peakaboo Neutral
Available in a variety of dashing shades from auburn to orange and traffic stopping red to line and define your lips.
Buttery soft, long wearing lip pencil formula goes on easily and resists bleeding
Delivers long-lasting perfection to the lips and stay for long hours.
Certified and acknowledged by PETA as a cruelty free brand.
2. Lip Liner By Revlon, Colorstay Face Makeup With Built-in-sharpener, Longwear Rich Lip Colors, Smooth Application
Provides lasting color to help your lipstick stay on longer and lips look fuller.
Stays on for up to 8 hours after application without re-applying.
Long wear color with a smooth and lush finish with no bleeding or feathering.
Comes with a built-in sharpener, so you don't have to look for extra tools on the go.
Available in beautiful shades to get a rich and lush lip look.
3. L'Oreal Paris Colour Riche Lip Line
Helps to create bold lips, to define lips, and to design full lips.
Infused with Omega 3 and Vitamin E to nourish the lips and keep with well-moisturized.
Long wearer and stays for over 8 hours.
Can be worn with lipstick and lip gloss or alone as it has creamy and smooth texture.
4. Maybelline New York Makeup Color Sensational Shaping Lip Liner
Creamy and smudge-free formula that prevents lipstick from bleeding and feathering.
Available in a collection of color-coordinating hues from nude to plum.
Stays for more than 6 hours on lips and doesn't require frequent touch-ups.
Mechanical, self-sharpening liner that helps to enhance the lips and make them more beautiful.
5. Premium Long Lasting Matte Red Lip Liner Pencil "Red Carpet Ready" Red Ultra Wear Lip Liner By The Clique
Matte lip liners that don't your makeup look plain or lips dry.
Lightweight and neither dry nor sticky, giving a perfect look that feels good all day long.
Full pencil that sharpens with any lip liner sharpener.
Made from safe and hygienic ingredients that are vegan and gluten free, perfect to be used by anyone without being worried about its ingredients.