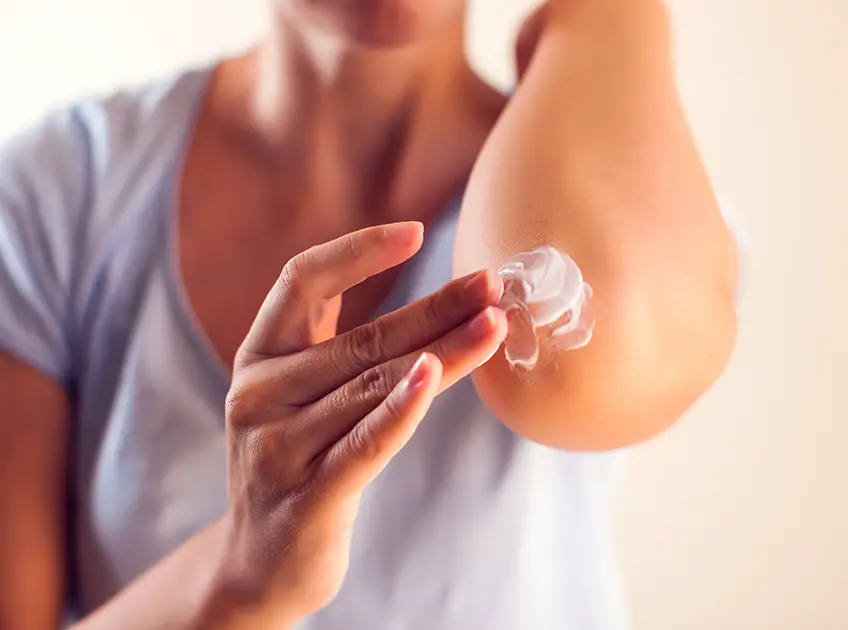 Ointments can help in restoring dry and cracked skin to a healthy texture. CeraVe and Aquaphor are two of the ointment brands available in the market for treating dry skin. People who have used both would have their reasons to stick to it, but when you want these for the first time, which one to opt for? Read on to check which of these two is the best, to make an informed purchase.
Cerave Vs Aquaphor: Which Is Better?
Here are the differences between CeraVe and Aquaphor based on the following parameters:
1. Texture:
Both ointments have a similar texture, with CeraVe being more whiteish and easy to spread well after you warm up the ointments between your fingers.
The main difference is that Aquaphor is significantly affected by the weather, i.e. you can find it more liquidy in summers and solid consistency during winters. So it becomes difficult to push out the Aquaphor from the tube during winter and its tackiness remains if you spread it thickly. Its consistency in such a scenario is similar to that between a lip gloss and vaseline.
Unlike Aquaphor, CeraVe isn't affected by weather changes and hence its texture remains intact despite the surrounding temperatures. Simply warming it up between the fingers makes it easy to apply to the skin with no tackiness.
2. Ingredients:
The petrolatum content in CeraVe and Aquaphor is over 40%. These also have mineral oil and panthenol or vitamin B.
In Aquaphor, the primary emollient is lanolin with a little amount of glycerin as a humectant. Bisabolol is an antioxidant that is derived from the chamomile plant.
Nourishing ingredients can be found in CeraVe. There are 4 types of ceramides in it, i.e. ceramide 6-II, & phytosphingosine, ceramide 1, and ceramide 3. Other ingredients include hyaluronic acid which is a humectant, proline which is an amino acid and cholesterol. Besides these, there are some texture-enhancing constituents along with dimethicone.
3. Price:
Aquaphor is cheaper compared to CeraVe but it is important to note that the ingredients in the latter are more compared to Aquaphor and both of these ointments can last a fairly long time, based on your usage.
Which Ointment Is Better For Dry Skin: Aquaphor Or Cerave?
If you have dry skin, Aquaphor is the best as it is designed to heal such skin and restore moisture. You can use it as a moisturiser for hands at night, or on cuts, burns or any irritations, and even on chapped lips.
Generally, 2-4 weeks are needed for healing the skin but depending on the severity of the issue, the results may vary for each individual to restore the skin's glow.
After the comparison of both the products, we can say that both are designed for healing the skin, reducing transepidermal loss of moisture and keeping the skin nourished. When you are looking for an ointment with more soothing properties, Aquaphor is a better choice and comes with the benefits of repairing the skin.
You Might Also Like: