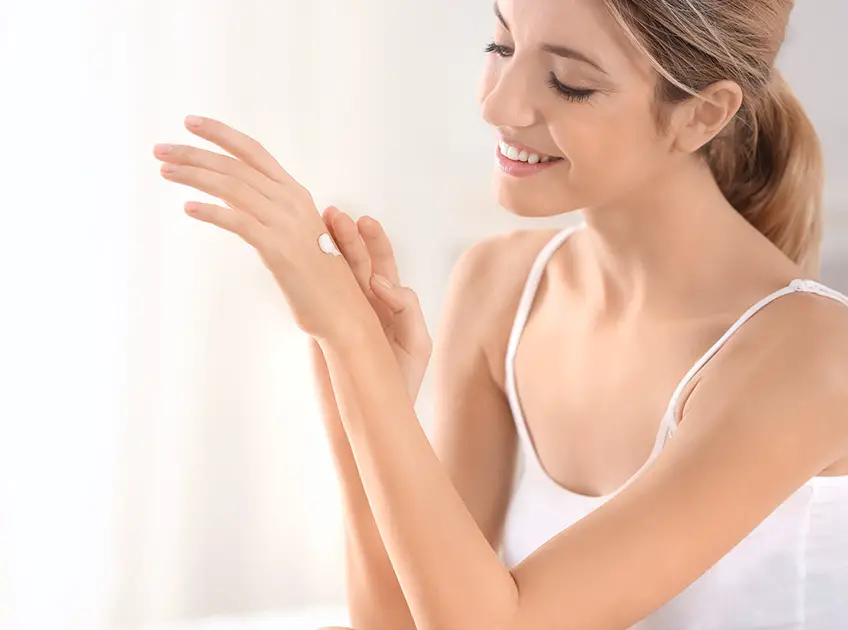 Cerave is a skincare brand that produces a range of products for different skin conditions. Consistency is the main difference between the cream and lotion. The cream is thicker and heavier compared to the lotion. Read on to know more differences between the two.
CeraVe Moisturizing Cream Vs. Lotion – What's The Difference?
The comparisons between Cerave cream and lotion are described under the following points:
1. Absorption: Cerave lotion is quickly absorbed by the skin, resulting in a lighter feel on the skin and leaving it well moisturized. There is no tacky feeling in this case.
2. Formulation: Water and oil are used in the Cerave cream formulation, making it thick and heavy. It suits people with normal to dry skin. On the other hand, the water content is more compared to a lotion, hence they are thinner concerning creams. People with oily skin will find it useful.
3. Packaging Type: You can purchase Cerave cream in 16 oz packets, unlike the lotion which comes in 12 and 19 oz packages. The cream comes in a tub or jar but the lotion is available in a container with a pump for ease of use.
4. Product texture: The Cerave lotion has a lightweight feel, which gets absorbed on the skin quickly, but the cream has a rich and velvety feel and is gradually absorbed.
How To Choose A Moisturizing Product For Your Skin?
The primary thing to be considered while choosing a cream and a lotion is understanding the skin type to know what suits best for it. One factor to consider is also the season. If it is the winter, more moisturizing is needed and in summers, the need for moisturizers is reduced. In any case, make sure to use non-comedogenic moisturizer and lotion so the pores do not get clogged.
Both Cerave cream and lotion are beneficial for the skin. Considering the ease of application, Cerave lotion is a winner in this case and can be used for adults to babies as well.
You Might Also Like: