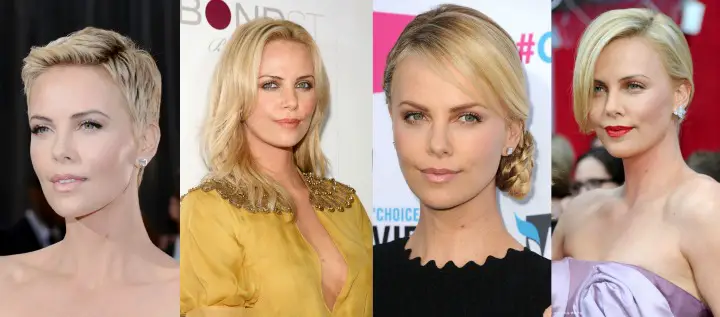 Charlize Theron, a renowned Hollywood actress, and fashion icon have continuously captivated audiences not only with her exceptional talent but also with her ever-evolving and stunning hairstyles. From short pixie cuts to elegant updos, she has embraced a wide range of looks that have left a lasting impression on the world of fashion and beauty. In this exploration, we delve into the diverse hairstyles that Charlize Theron has donned over the years, each reflecting her unique style, personality, and versatility as an actress.
1.  Charlize Theron in Shaggy Lob:
Charlize Theron sported a trendy shaggy lob, a shoulder-length hairstyle with textured layers that exuded a chic and relaxed vibe, framing her face beautifully.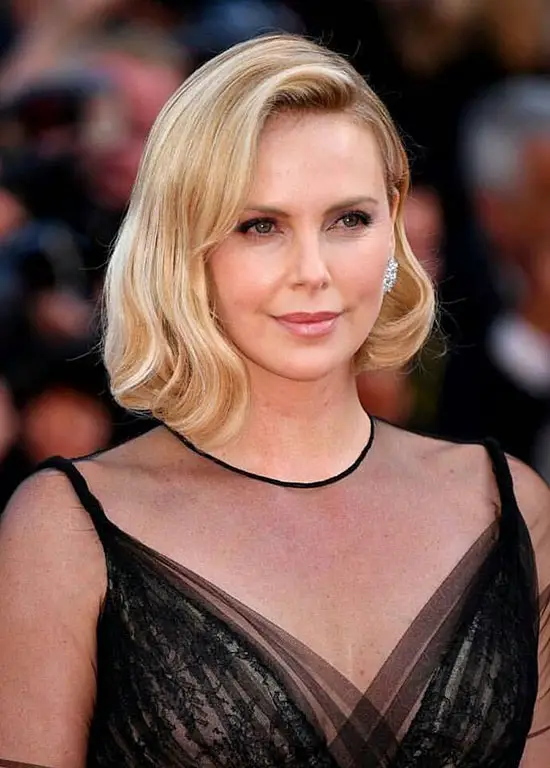 2. Charlize Theron in Texture Galore:
Embracing texture galore, Charlize's hair showcased a playful mix of curls and waves, giving her a voluminous and effortlessly glamorous look, perfect for red carpet events.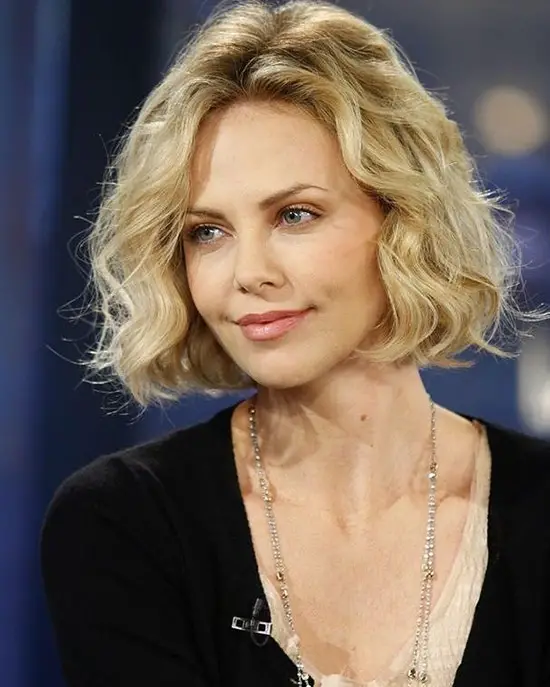 3. Charlize Theron Funky Pixie:
Charlize rocked a funky pixie cut, a daring and edgy choice that highlighted her bold personality and showcased her exquisite facial features with a touch of rebellion.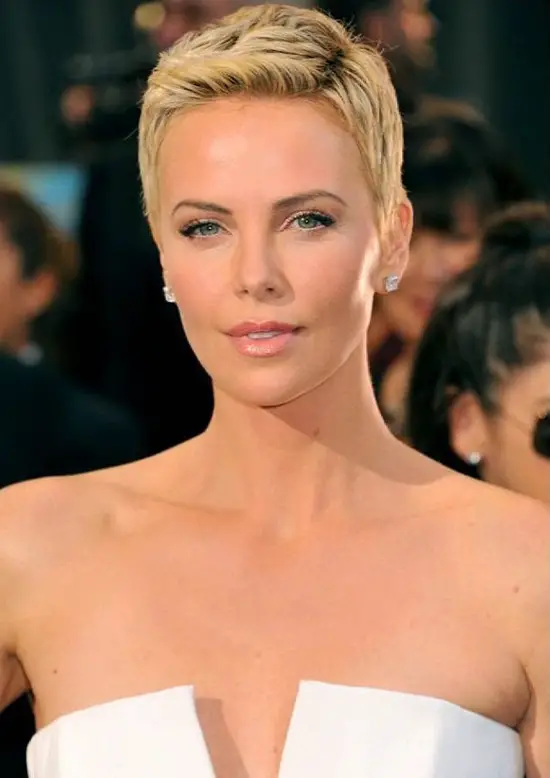 4. Charlize Theron Short and Side-Swept:
With a short and side-swept hairstyle, Charlize achieved a timeless and elegant look, the perfect blend of sophistication and simplicity that suited her versatile style.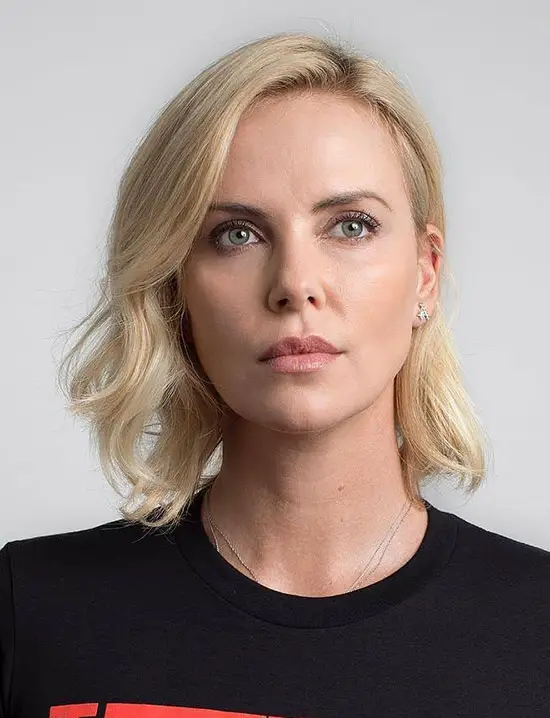 5. Charlize Theron Spiky Pixie:
Charlize donned a spiky pixie cut, adding a hint of attitude to her appearance. This edgy style brought out her confidence and charismatic presence.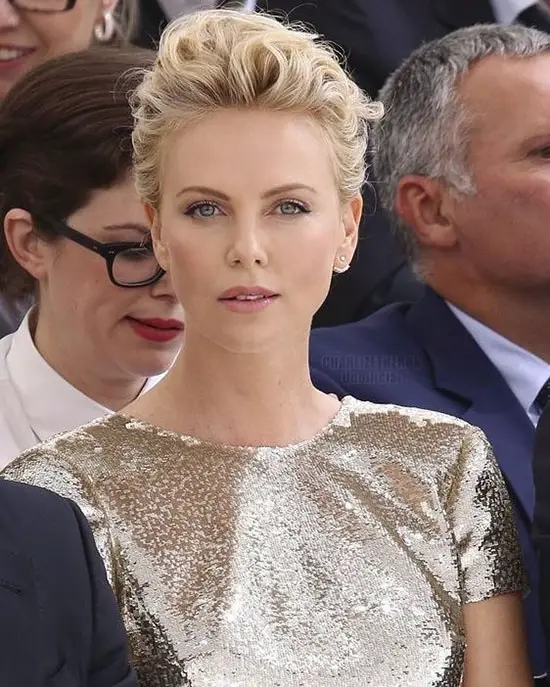 6. Charlize Theron Tousled Lob:
Charlize's tousled lob portrayed effortless beauty. The relaxed waves and textured ends of her medium-length hair created a natural and carefree aura around her.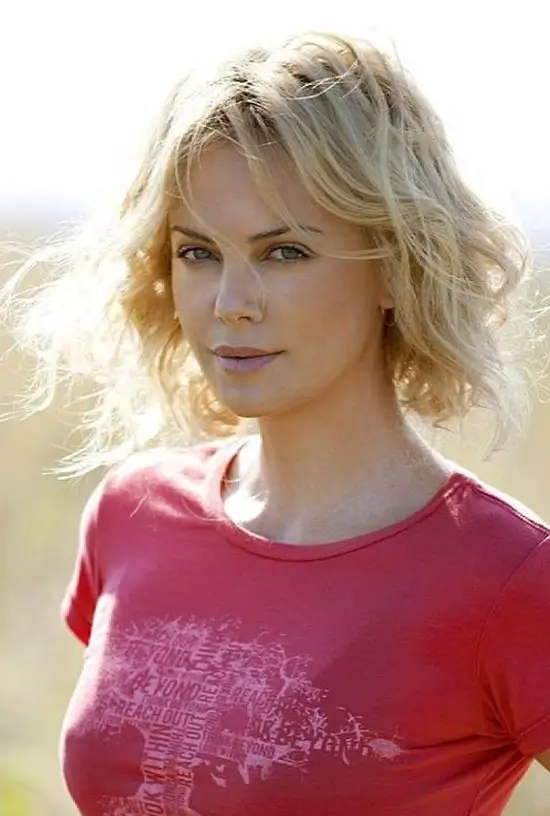 7. Charlize Theron Brush Up Hairstyle:
Charlize's brush-up hairstyle showcased a modern and dynamic look. Her hair was styled upward, creating a sharp and refined appearance that emphasized her features.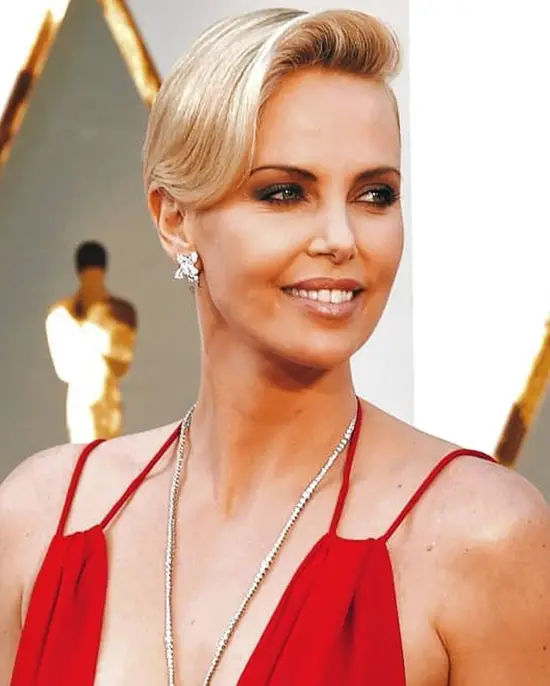 8. Charlize Theron Full and Fluffy Blonde Ponytail:
In a full and fluffy blonde ponytail, Charlize epitomized elegance. This classic hairstyle accentuated her grace and poise, making her a standout on any occasion.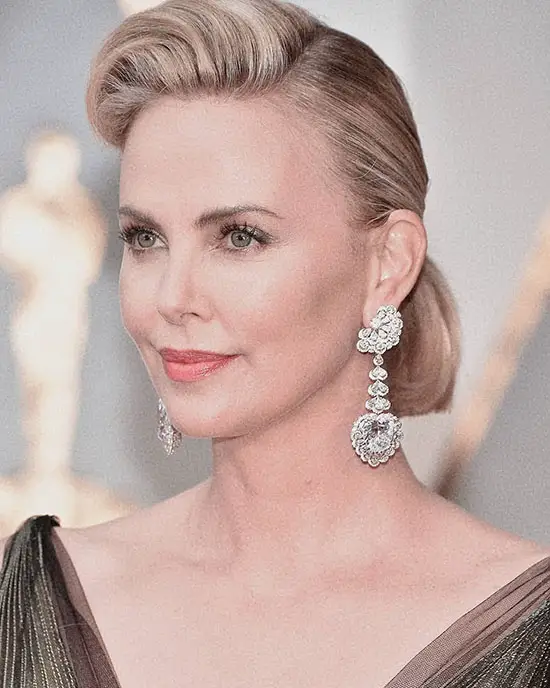 9. Charlize Theron Wave to the Side:
The side-swept wave in Charlize's hair exudes timeless charm. This subtle yet sophisticated style framed her face gracefully and added a touch of romance to her look.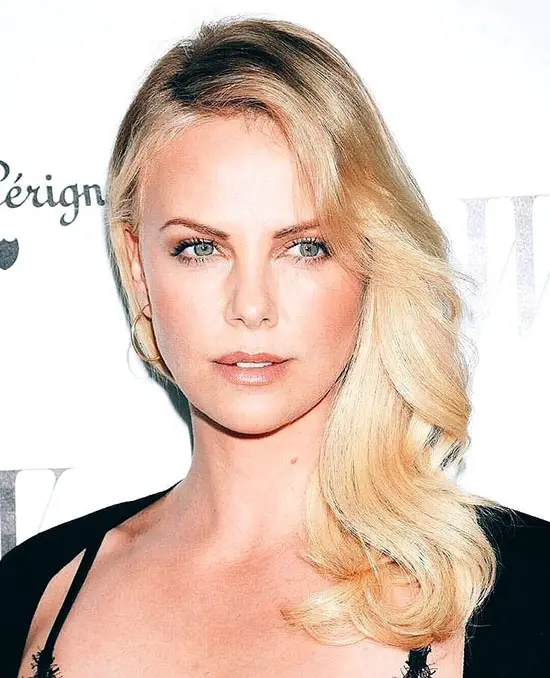 10. Charlize Theron Pixie Shag:
Charlize's pixie shag was a blend of boldness and texture. The layered, tousled appearance of her short hair showcased her daring sense of style.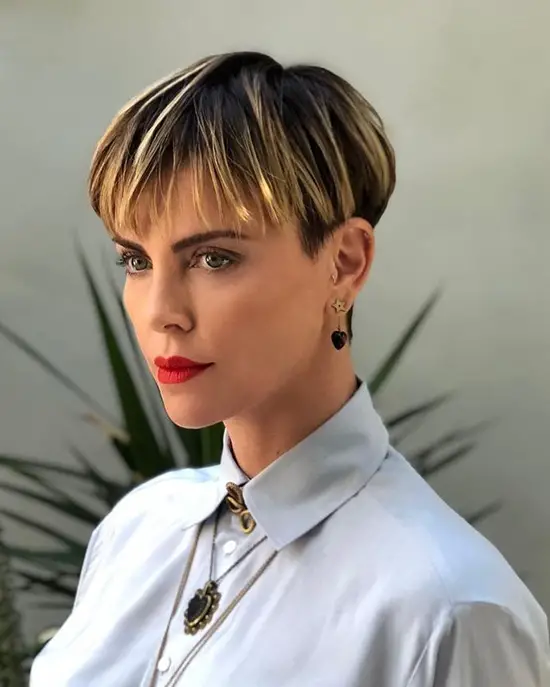 11. Charlize Theron Medium Length Wavy Style:
Charlize Theron's medium-length wavy hairstyle exudes timeless elegance. Her glossy, shoulder-skimming waves frame her face with effortless grace, striking the perfect balance between sophistication and natural allure. This style showcases her radiant beauty and complements a wide range of formal and casual looks.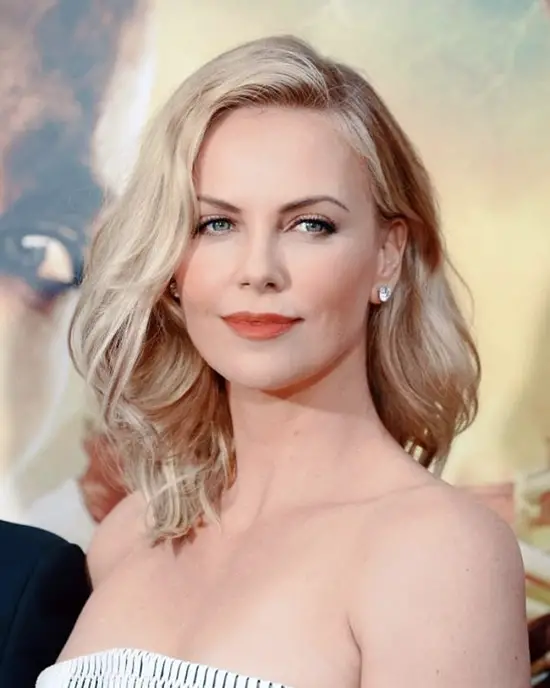 12. Charlize Theron Tight Crop Hair:
With a tight crop haircut, Charlize displayed a bold and striking appearance. This ultra-short style highlighted her facial features and showcased her confidence.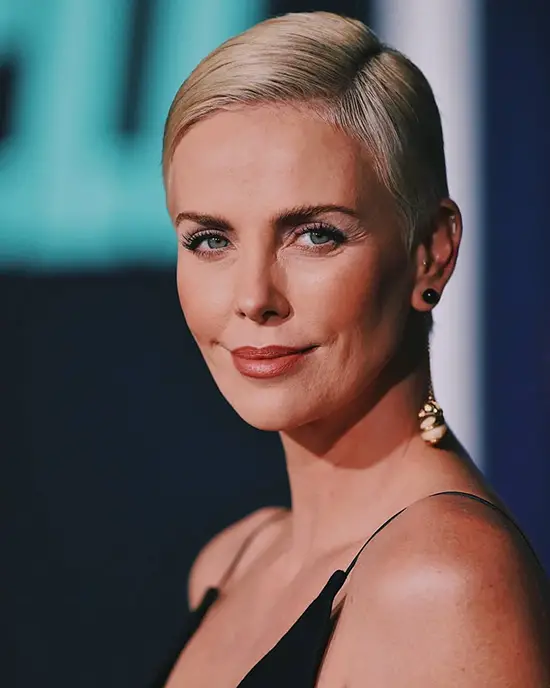 13. Charlize Theron Blonde Pixie Haircut with Side Swept Bangs:
Charlize's blonde pixie haircut with side-swept bangs offered a harmonious balance between edginess and softness. The bangs framed her face, adding a touch of allure.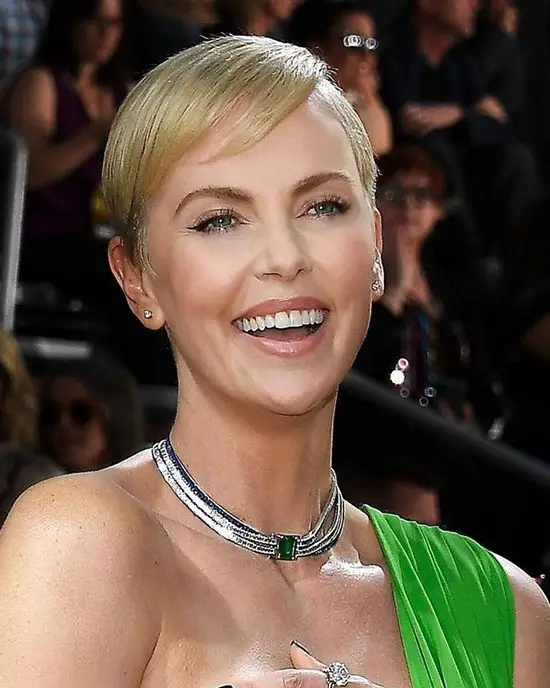 14. Charlize Theron Short Pixie Cut:
Charlize's short pixie cut was a statement of her confidence and individuality. This low-maintenance style emphasized her facial beauty and assertive personality.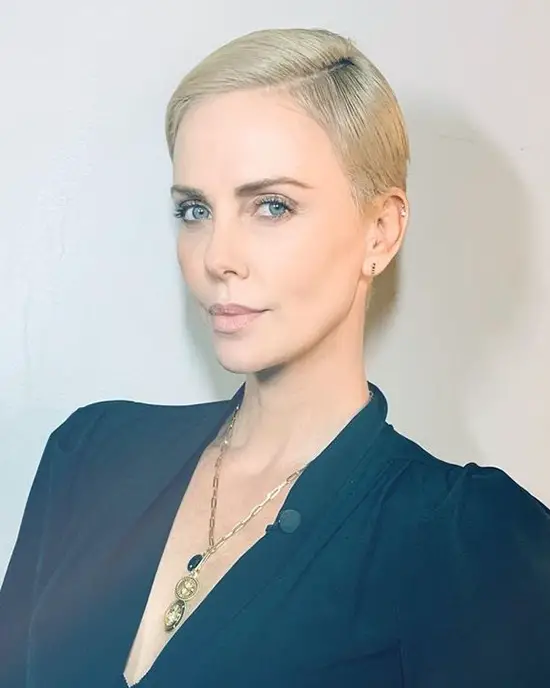 15. Charlize Theron Side Pixie Cut:
Sporting a side pixie cut, Charlize achieved a chic and distinctive look. The asymmetrical style added a modern twist to her appearance, making her stand out.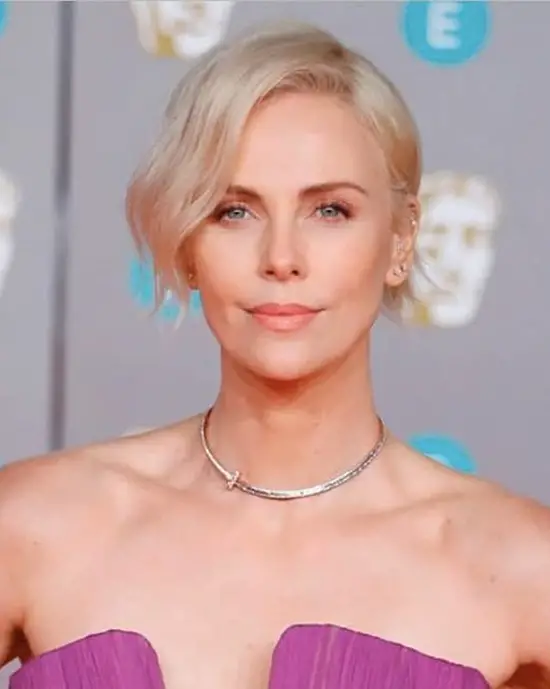 16. Charlize Theron with her Usual Blonde Haircut:
Charlize's usual blonde haircut was a signature look. Her long, blonde locks were iconic and synonymous with her image, radiating timeless Hollywood glamor.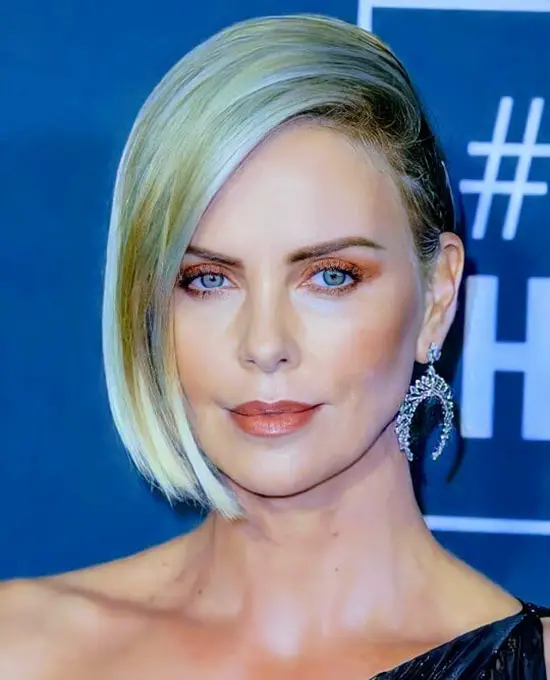 17. Charlize Theron Pixie Haircut:
Charlize's pixie haircut was a bold transformation. Her short, cropped hair showcased her daring spirit and allowed her facial features to take center stage.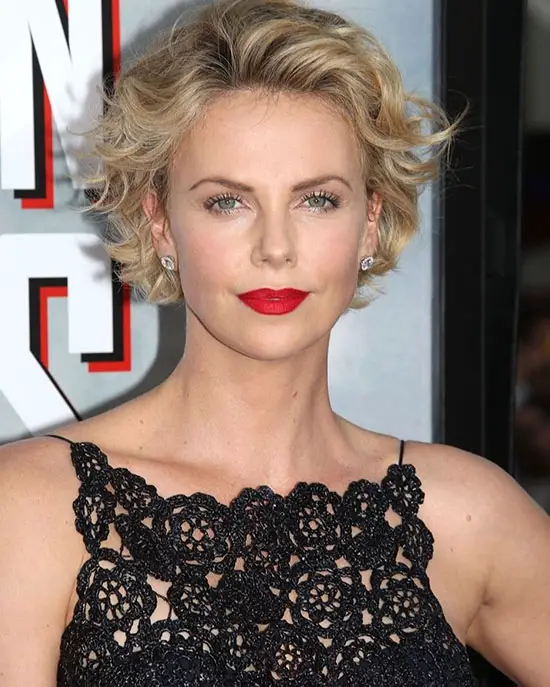 18. Charlize Theron Short Pixie Haircut:
Charlize's short pixie haircut radiated confidence and style. This low-maintenance choice accentuated her striking features and captured her fearless essence.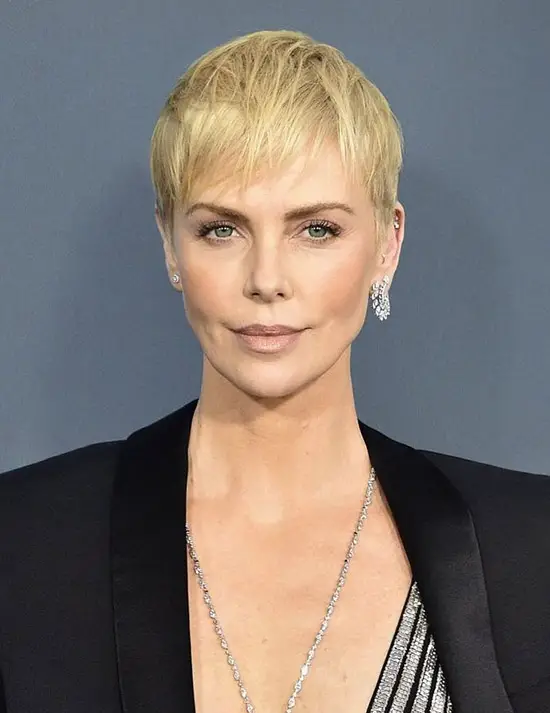 19. Charlize Theron Short Bob Brown Haircut:
Charlize's short bob brown haircut was a chic and versatile choice. The brown hue added warmth to her look, while the bob style exudes sophistication.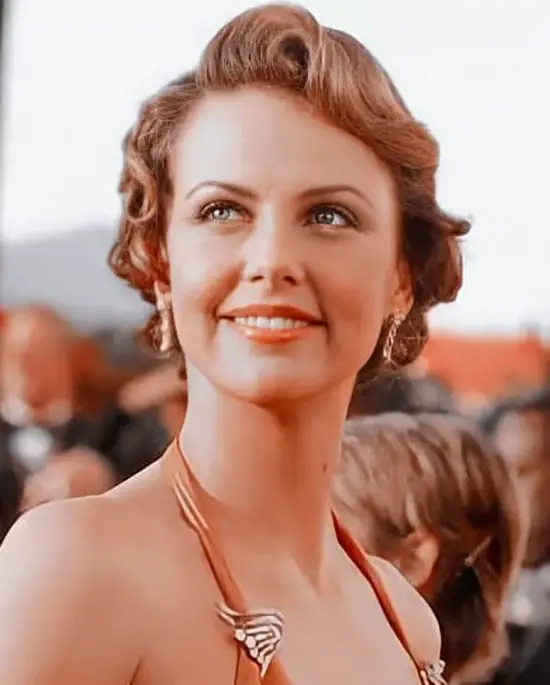 20. Charlize Theron Short Bob Haircut:
Charlize's short bob haircut was an embodiment of elegance. This timeless style framed her face beautifully, enhancing her natural beauty and grace.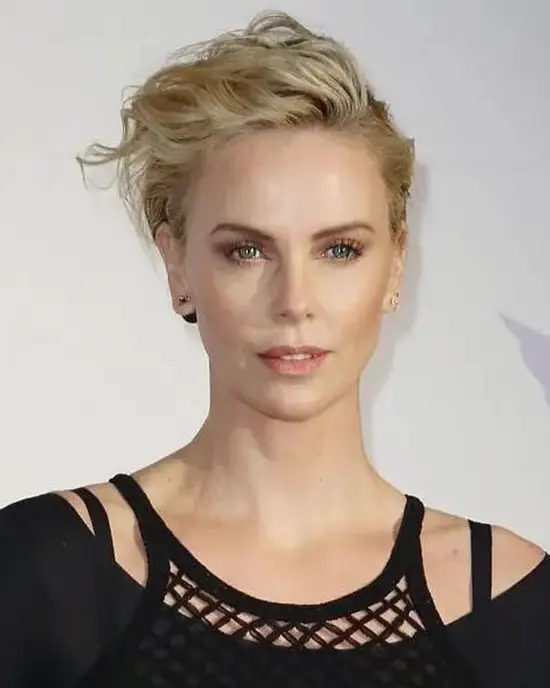 21. Charlize Theron in Ponytail Hairstyle:
Charlize in a ponytail hairstyle showcased simplicity with a touch of sophistication. The pulled-back hair allowed her features to shine, making her look effortlessly refined.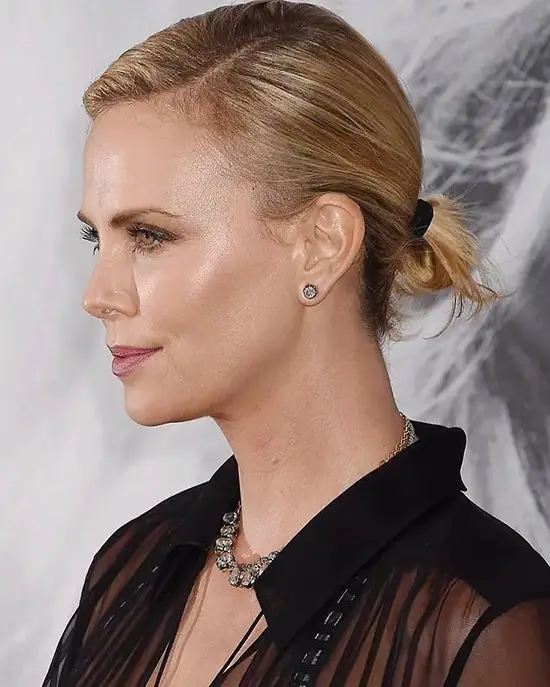 22. Charlize Theron Her fauxBaby Bangs:
Charlize's faux baby bangs added a touch of playfulness to her appearance. This trendy style framed her face, highlighting her unique fashion sense.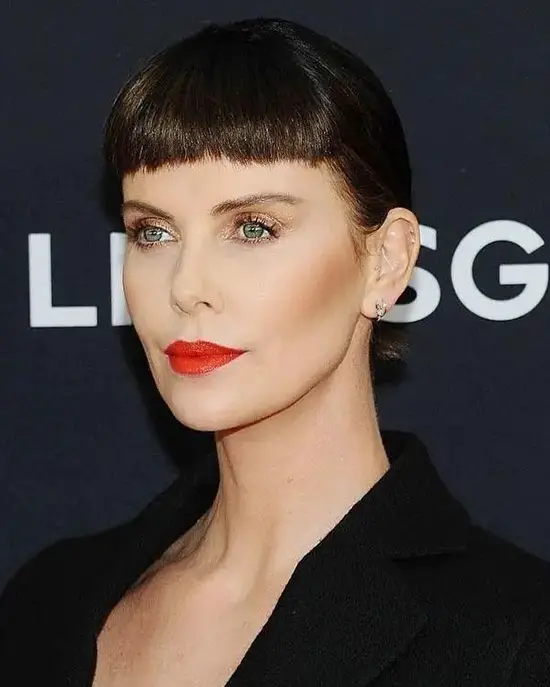 23. Charlize Theron in Half-up Half-Down Hairstyle:
Charlize's half-up half-down hairstyle struck a balance between casual and formal. This versatile look suited various occasions and complemented her charm.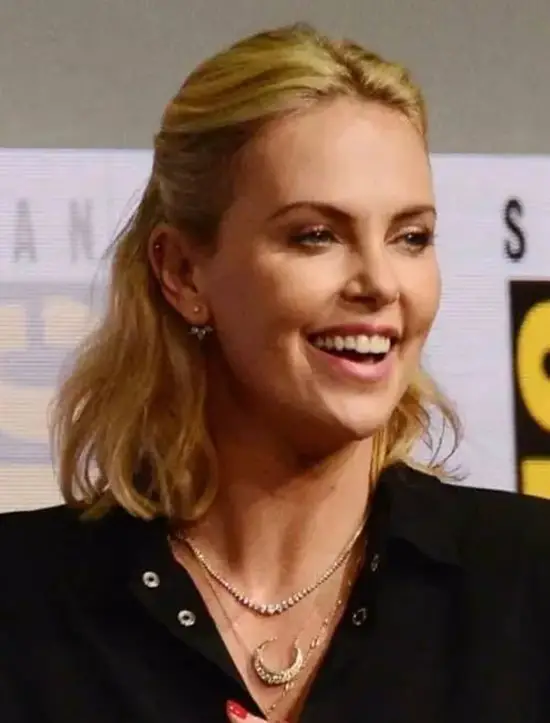 24. Charlize Theron Medium Wavy Honey Blonde Hairstyle with Light Blonde Highlights:
Charlize's medium wavy dark honey blonde hairstyle with light blonde highlights exuded natural beauty. The waves added depth to her hair, creating a stunning and sun-kissed effect.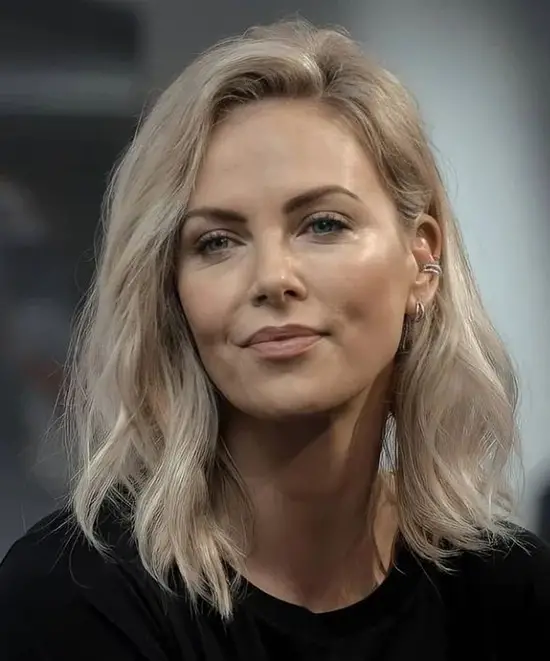 Charlize Theron's hairstyles have been a testament to her ability to effortlessly transform her appearance while maintaining her inherent elegance and charm. Whether it's a bold pixie cut or a classic blonde bob, she has proven that hairstyles can be a powerful form of self-expression. As she continues to grace both the silver screen and red carpets, we eagerly anticipate the next evolution of Charlize Theron's iconic hairstyles, knowing that each one will be a reflection of her timeless beauty and enduring appeal.
Also, Read:
Top 23 Beautiful Hairstyles for Curly Hair
15 Sporty Hairstyles For Curly Hair
BIO IONIC Stylewinder Rotating Styling Iron
BIO IONIC 3-IN-ONE Styling Iron NanoIonic MX Review
15 Alternative Hairstyles For Curly Hair
How To Create Grey Hair Shiny Silver?
How To Style Curly Hair After Shower
7 Best Aussie Products For Curly Hair