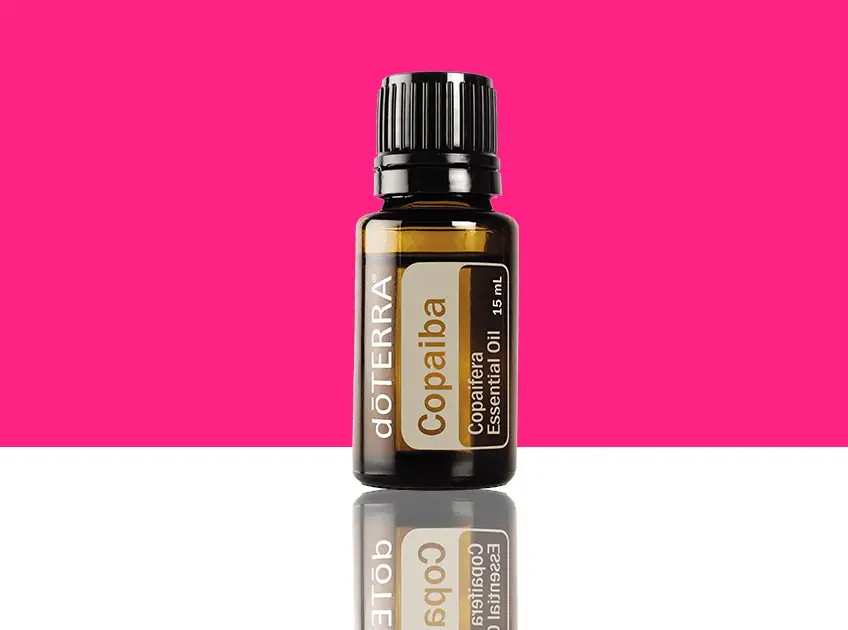 Glad you asked. Copaiba oil comes from copaiba trees — no big surprise here! The oil itself is derived from the resin of the Copaiba tree, which can grow upwards of 100 feet or more and is found in tropical South America. Dating all the way back to the 16th century, copaiba essential oil has been used in health practiced by the natives of north and northeastern Brazil.
Copaiba oil is often related to Black Pepper essential oil, as they share commonly believed benefits such as the ability to soothe nervous feelings, promote a clear complexion, and support a healthy cardiovascular, immune and digestive system.
Additionally, Copaiba oil is known to contain the highest levels of β-caryophyllene (BCP) among essential oils. Keep in mind that Copaiba does not contain any psychoactive cannabinoids, but β-caryophyllene has been linked in studies that show it to be a powerful neuroprotective and have benefits on your cardiovascular and immune system.
5 Benefits of Copaiba Oil
The benefits of Copaiba oil seem to be never-ending. The mighty oil is a powerful antioxidant and supports wellness in numerous ways. Some of which include:
1. Skin: Has anti-inflammatory, antiseptic, antimicrobial properties. Helps to relieve dry skin conditions, revive mature skin and aid in wound healing. Copaiba oil is one of the safest oils to use on your skin!
2. The Musculoskeletal System: Helps to relieve swollen joints, arthritis pain, muscular aches, and soreness.
3. Respiratory System: Provides relief from symptoms of bronchitis, asthma, and sinus congestion.
4. Nervous System: Helps to relax, quiet, and refocus the mind. You can also diffuse it for a calming effect.
5. Neuroprotective: A study done in 2012 that was published by Evidence-Based Complementary and Alternative Medicine showed that Copaiba may have anti-inflammatory and neuroprotective benefits following intense inflammation reactions that happen when you experience a stroke or brain trauma.
As mentioned, Copaiba oil contains high amounts of beta-caryophyllene, which interacts with cannabinoid receptors (CB2 receptors) on the skin, which may help to decrease pain and increased cell proliferation and cell migration.
Aside from its wellness support benefits, Copaiba oil is known for its soft and subtle aroma. Many find that it pairs well with Lavender, Black pepper, Frankincense, Grapefruit, Lemon, and Lemongrass as it seamlessly blends to create a relaxing aroma therapeutic experience.
How to Use Copaiba Oil?
Copaiba oil can be diffused, ingested internally, and used topically. Most commonly, Copaiba oil is used topically once diluted with a carrier oil. This allows for the oil to be applied to the desired area, and get to work instantly. Apply it topically to experience the anti-inflammatory effects! To enjoy the benefits of Copaiba, try the following:
Ingest it: Drop 1-2 drops under the tongue, or add it to water or juice as a part of your daily routine to experience some of the positive health benefits of Copaiba oil.
Use it Topically: Use an essential oil roll-on like this one, or add a couple of drops of Copaiba to your moisturizer.
Diffuse it: Add Copaiba oil to your diffuser alone or with your other favorite essential oils to enjoy cellular support and the pleasant, subtle aroma.
You Might Also Like: