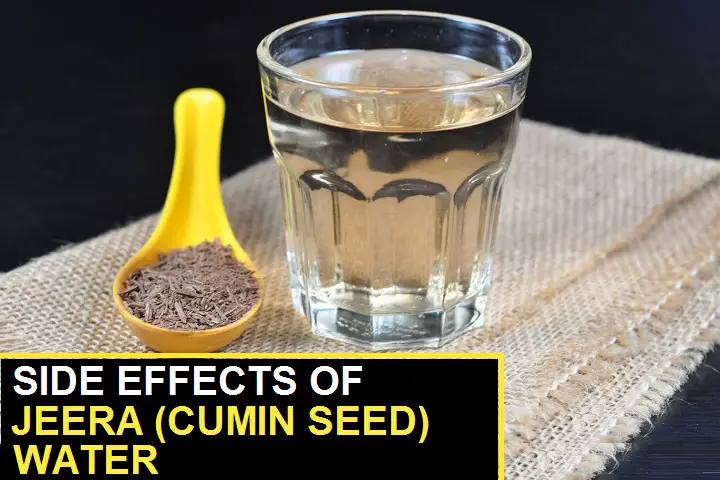 Cumin seeds or jeera seeds are one of the most common and easily available ingredient in our kitchen shelves. It is practically impossible to think of our kitchen shelves without these tiny, pungent smelling ingredient. This herb is used mainly for its culinary attributes and is native to Asia. But one must remember not to get blindsided by all these benefits. These cumin seeds may be tiny in nature, but they can wreak havoc in your body of you over consume them. Shocking, isn't it? Take a look at the side effects of jeera water.
12 Unexpected Jeera Water Side Effects
Cumin can be used or consumed in various forms such as cumin seeds, cumin powder, jeera water, cumin oil, etc. Did you know that cumin/jeera can be used for a number of other reasons as well instead of just cooking? They can be used for treatment of skin problems, hair loss, treatment of dandruff, etc.
1. Pregnancy
2. Bleeding Disorder
3. Diabetes
4. Surgery
[ Read: Side Effects of Ajwain Water ]
5. Heartburn
6. Liver Damage
7. Narcotic Effects
8. Heavy Menstrual Cycle
[ Read: Harmful Effects of Chia Seeds ]
9. Breastfeeding
10. Belching
11. Allergies
12. Drug Interaction
The above 12 side effects prove that no matter how tiny an ingredient is, it can cause some harmful effects as well. That is why it is always important to ensure that you do not over-indulge in anything and just stick to the right and permitted limit.
Do you have any more side effects to add to our list? Have you encountered any of these side effects? We would love to hear your thoughts and comments.
Scientific Evidence:
You Might Also Like:
Image:- 1