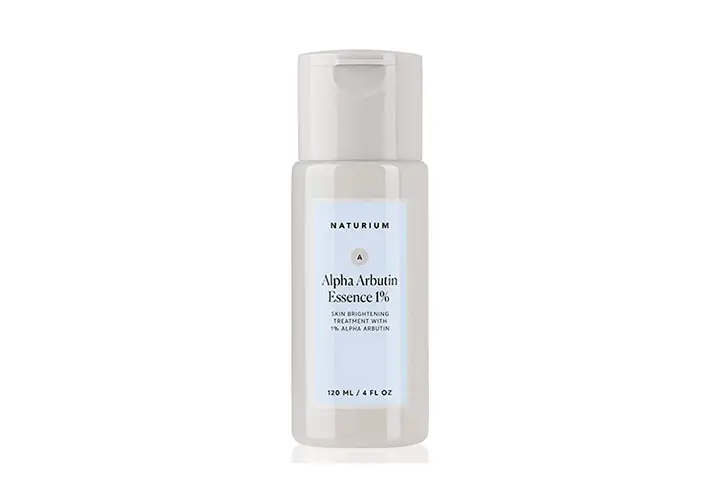 Get rid of dark spots and hyperpigmentation by using Naturium Alpha Arbutin essence. It improves skin moisture and hydrates the skin cells by protecting the skin's barrier.
Essence makes your skin more effective and diminish dark spots. This essence nourishes your skin with its increased performance. It is almost safe for all types of skin, tone and complexion.
Naturium Alpha Arbutin Essence
How it Works:
This essence is made with alpha arbutin, beta glucan and orange blossom.
Alpha arbutin limits the melanin production and also helps to diminish pigmentation, dark spots and even complexion.
Beta glucan fights with viruses and pathogens that pass through your skin barrier.
Orange blossoms balance the oil and brightness of the skin.
It is mild on the skin and provides a strong antioxidant action which helps to protect our skin against free radicals and makes your skin smooth and soft.
Pros:
Lightens the dark spots.
Hydrates and plumps.
Brightens skin.
Affordable.
Non toxic.
Cons:
Rating: 4.5 out of 5
Use it as your skincare routine to find a drastic change in brightness. The thick formulation gives effective results by decreasing the hyperpigmentation.
Frequently Asked Questions (FAQ's)
Q. How will this essence work on our face?
Ans: It works gently on the skin and gives good results.
Q. Does this product cause acne?
Ans: No it will not cause acne. Alpha Arbutin can be used with other activities.
Alternate Products: