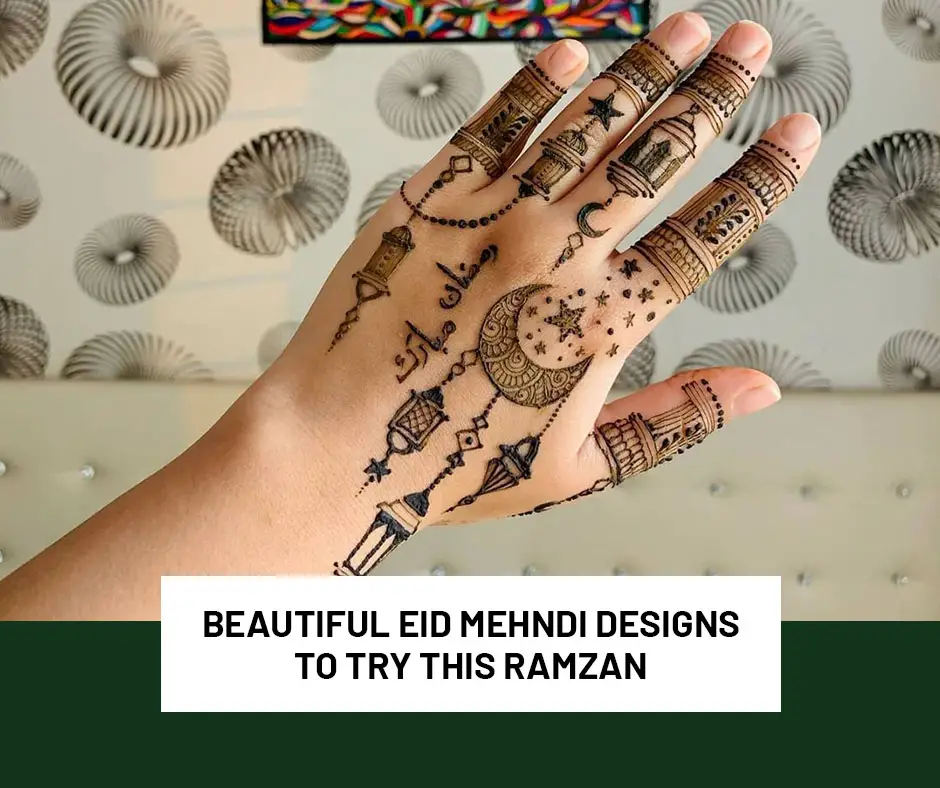 Ramazan is around the corner, and one can't get a better time to get adorned with Mehndi/Heena and make the hands look prettier. For all the girls and ladies looking for some great and beautiful Mehndi designs for Ramazan, this is just the right place. Immerse into some stunning mehndi designs that are perfect for this Ramazan. Make the day more fun and exciting.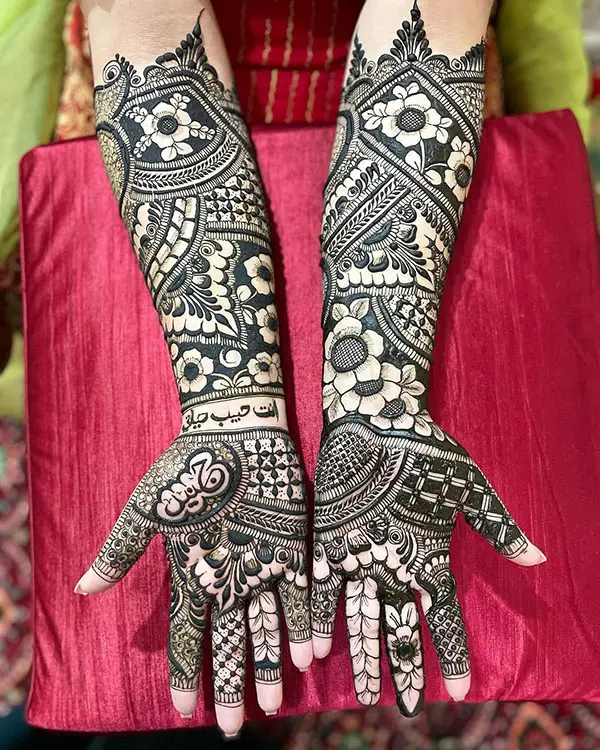 When Mehndi has carvings of Allah, it gets a lot better. Apply this beautiful design to Ramazan and feel a little closer to Him. The graceful flowers and leaf patterns with minute details all over the hands bring elegance and beauty to any hand.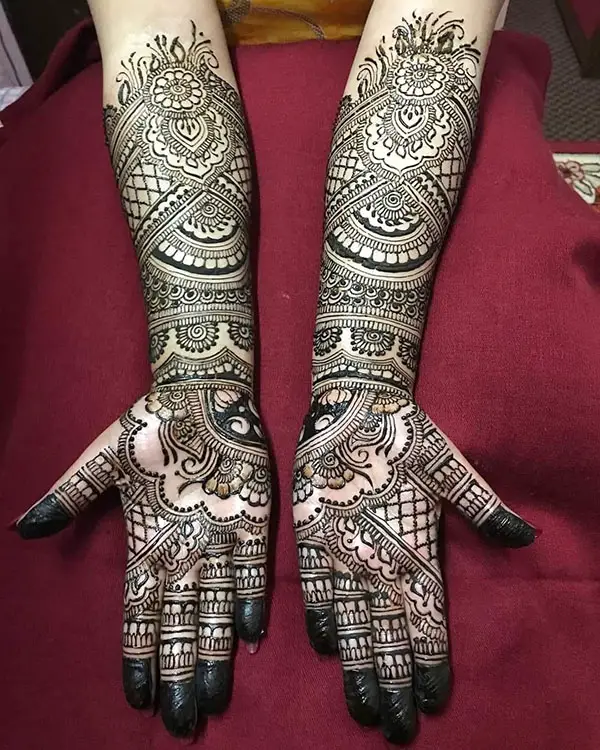 The intricate design running all over the hand and arms will make anyone look gorgeous in an instant. It is one of the most beautiful designs that can be applied on this special occasion. Ramazan gives all the reasons to celebrate, and this Mehndi design seems apt for the day.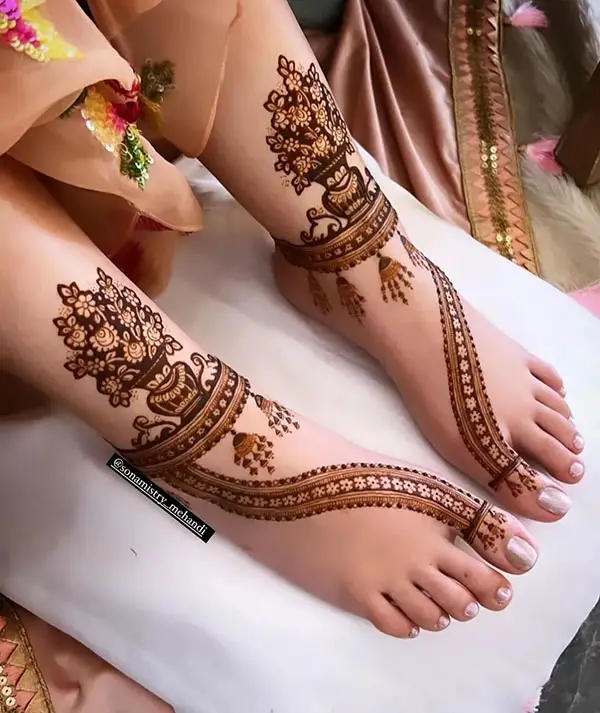 For all the ladies looking for a simple and sober yet elegant and gorgeous mehndi design for legs, this can be a perfect choice. It is not only easy to make but looks stunning too. Make your foot more attractive with this delicate-looking leg Mehndi design for Ramazan.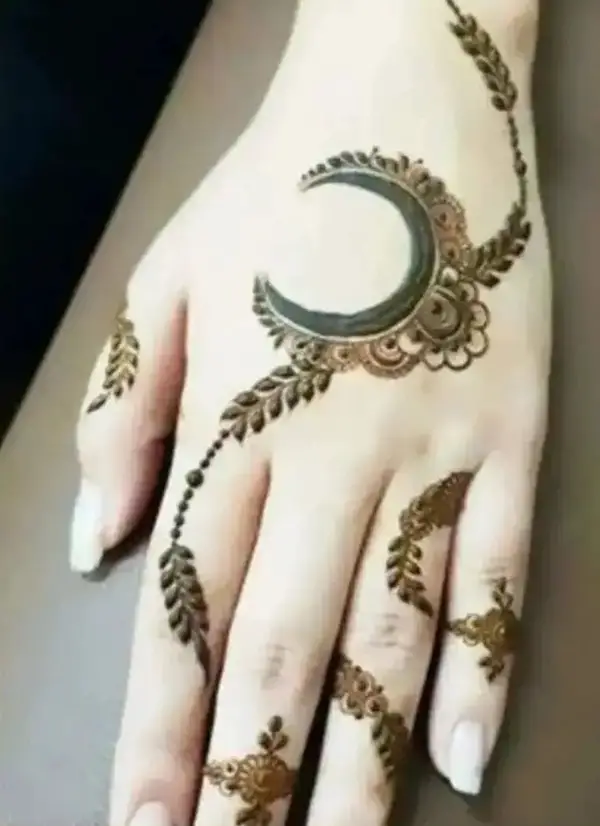 Looking for some graceful backhand Mehndi design for Ramazan? Well, this could be your ultimate choice. A simple and intricately decorated chain along with a crescent moon can increase the beauty of the hand instantly. Leaf patterns on the fingers perk up the design even more.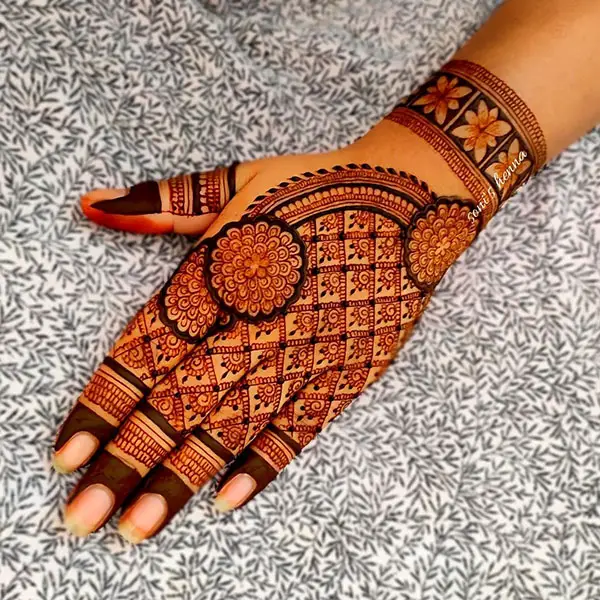 A uniform pattern in Mehndi never goes out of fashion. It is a simple and exotic-looking mehndi design that you can apply to Ramazan. It is a great choice for women looking for something simple but beautiful. Let the hands look graceful with this special Mehndi design.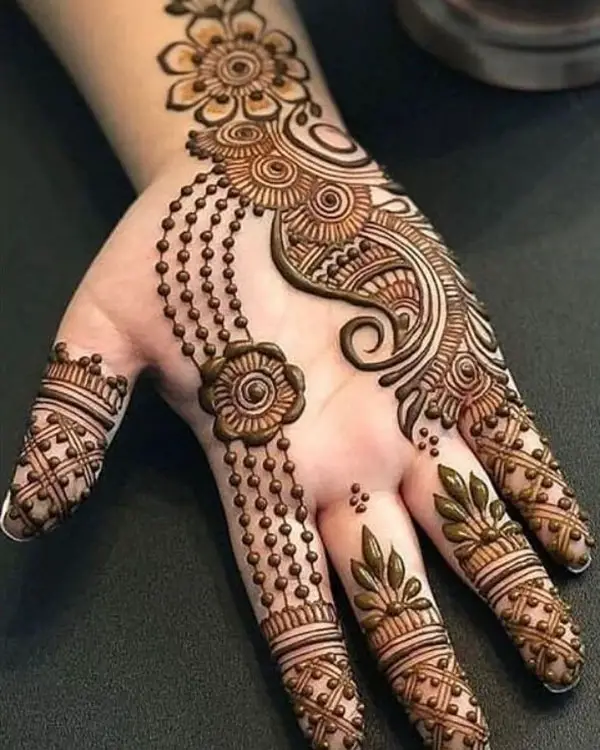 This design will win the heart of all those women who do not have time to apply intricate and complex designs on hand. Simple, sober, yet highly graceful, this Mehndi design has artistically made chains and flowers with dots and leaf patterns. Together these make the hands look extremely beautiful.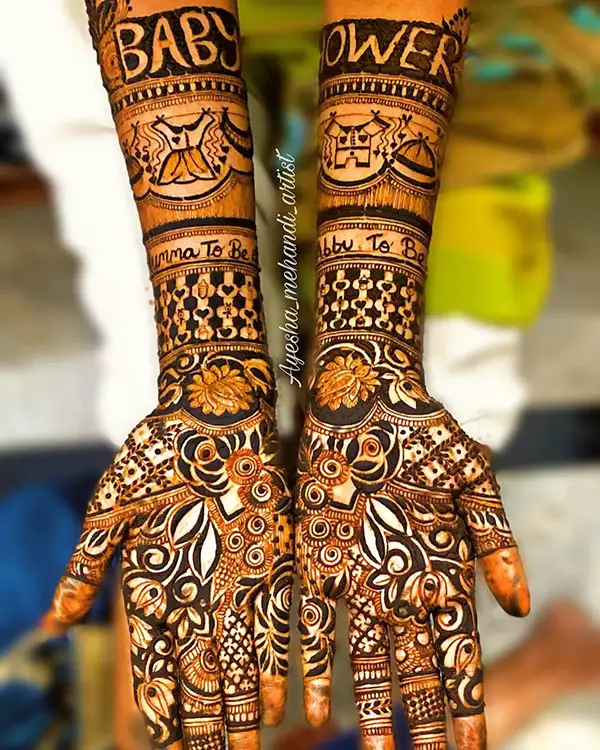 It is a simple-looking back hand mehndi design that will add spark to the hands instantly. Decorate the hands with the chain design crisscrossed over each other, giving a uniform and stunning pattern on the backhand. It is perfect for applying this on Ramazan to increase the beauty of the hands.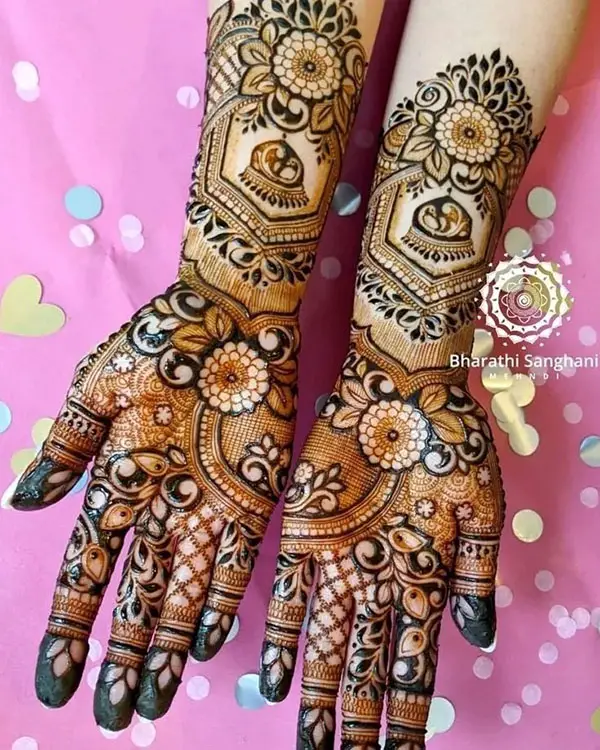 Make this Ramazan more fun and exciting with this spectacular mehndi design that looks striking. Adorning this design will make the hand attractive in an instant. Once you are done with the design, apply some glitter nail paint to compliment the Mehndi.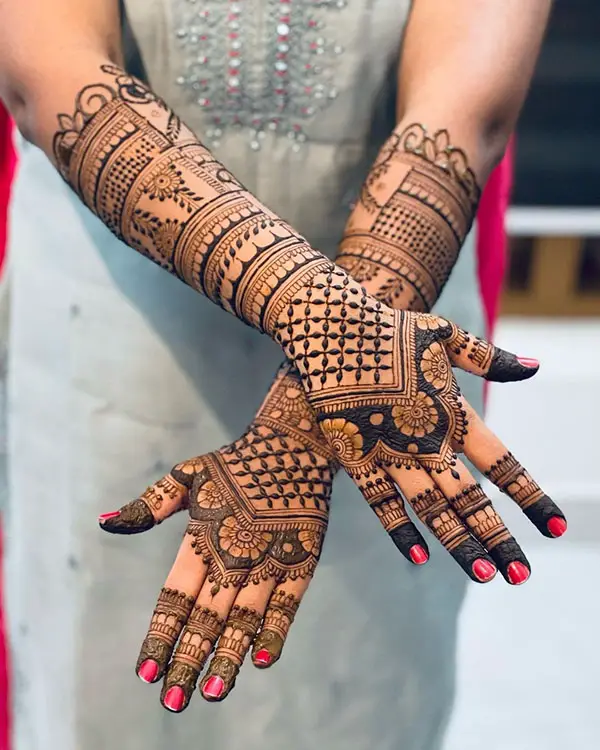 A perfect backhand Mehndi design which is artistically designed with flowers, dotted chains, and leaf patterns, can enhance the attractiveness of the hands. Applying this design may take some time, but believe me, it will be worth it. Grace the occasion with this beautiful backhand Mehndi design.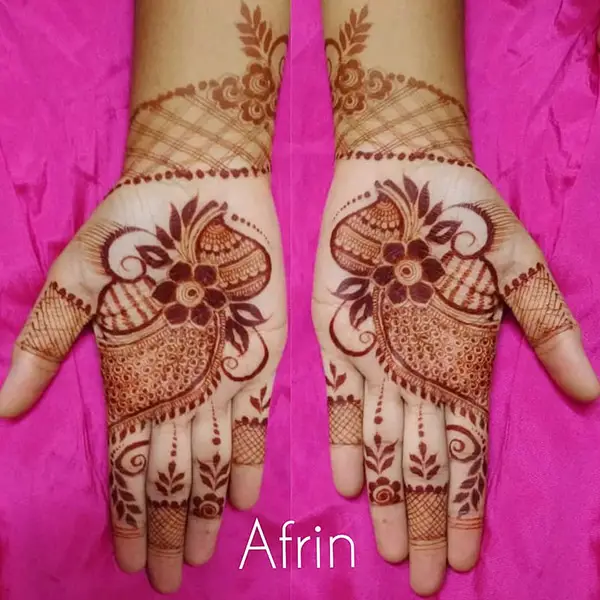 A simple flowery design is all that working ladies need on this Ramazan. We understand that preparing for the big day takes time, and therefore, this simple and beautiful design will make up for the day. It is easy to apply, takes less time, and the results are astounding.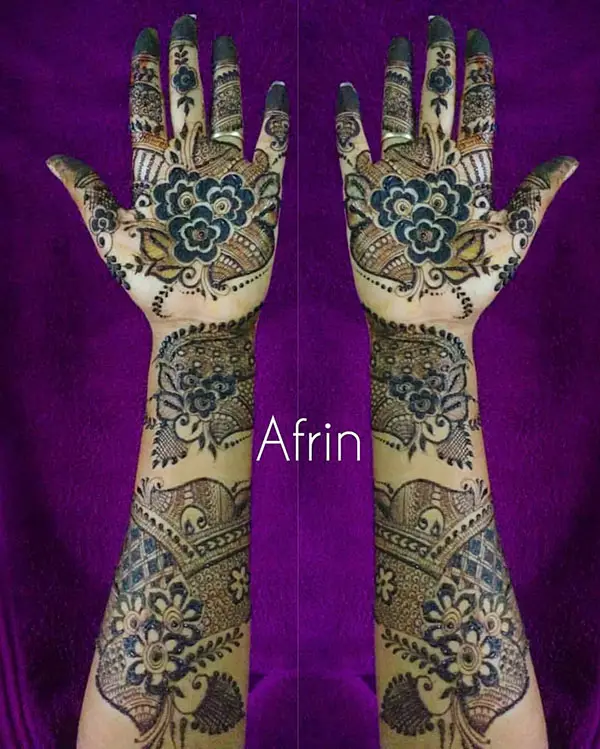 Full-hand Mehndi designs for the Ramazan will make the girls look more gorgeous. This beautiful design covers up your palm and hands with graceful patterns of flowers and leaves. The uniformly placed design can many anyone go awe. Give your hand a complete makeover with this special, unique, and extra beautiful Mehndi design.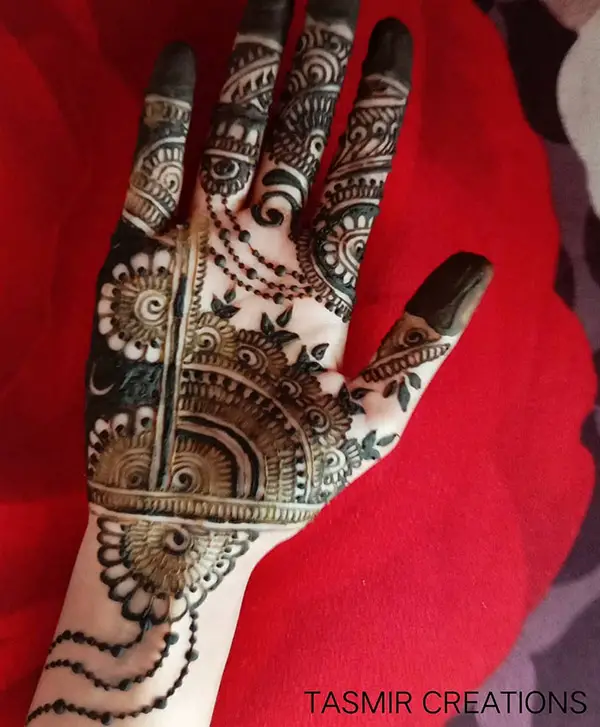 For all the women looking for Mehndi designs only for the palms and fingers, this could be the ultimate choice. It has circles of flowers that come decorated with leaf patterns, minute details, and some dotted chains. It is indeed one of the most elegant mehndi designs that you can apply on this Ramazan.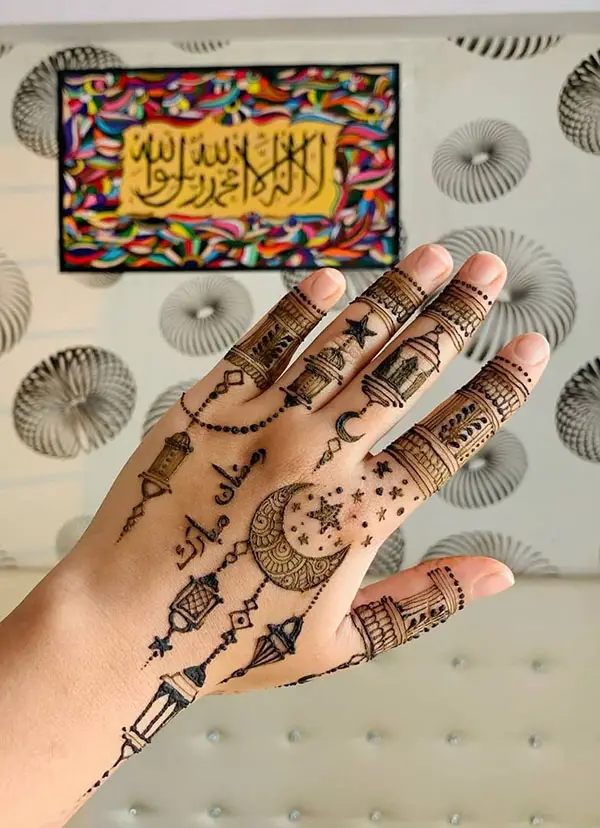 Celebrate Ramadan, the festival of blessings, forgiveness, mercy, and freedom from the hellfire, with this special design dedicated only to this special festival. This design is wholesome and brings a lot of positivity. For girls looking for a unique Ramazan Mehndi design, this is the right choice.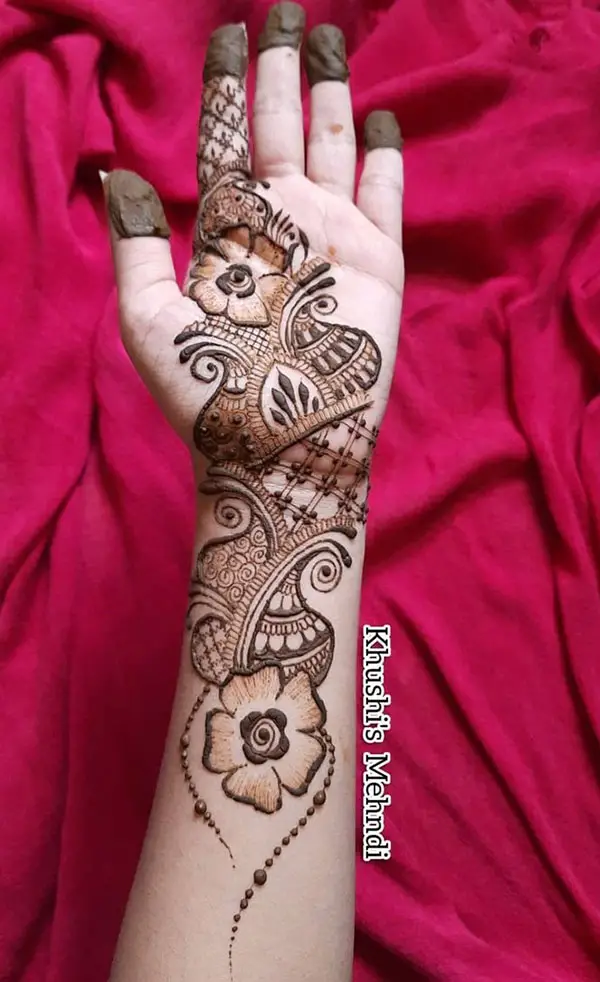 It is a beautiful chain Mehndi design that looks trendy and elegant at the same time. Large flowers, two pots, and leaf patterns complimented with minute details make this design wholesome. Once you are done with the design, apply bright colored nail paint to increase the worth of hands manifold.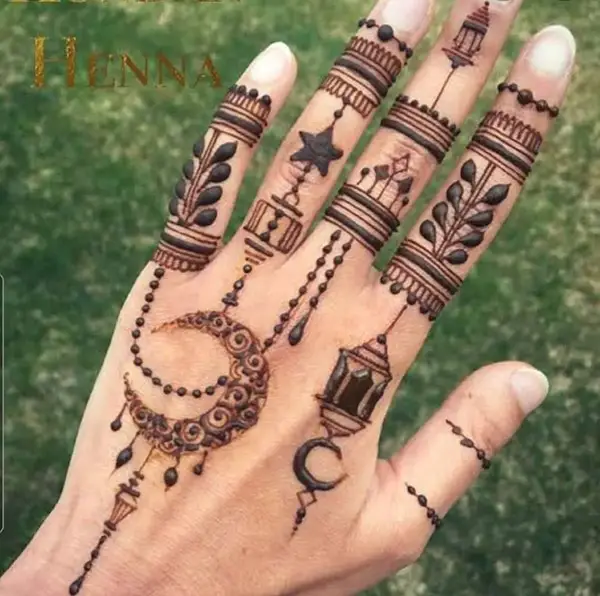 Embrace yourself with the power of Allah with this unique mehndi design which is made especially for this big day. Let God covers you with all his grace and blessings when you apply the crescent moon on your hands. This design is not only aesthetic but takes you a little closer to Allah. Give your hands a beautiful makeover and say, Ramazan Mubarak!
Check More Images: