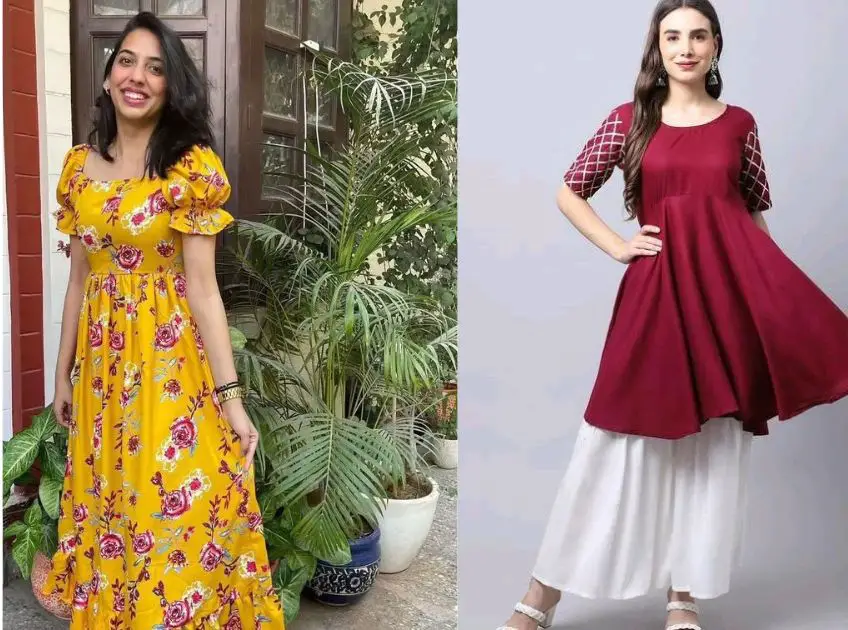 Have you been thinking of getting a kurti but want a new style to wear? More than colour or print, you may look for the different lengths and sleeve styles of the kurti, Am I right? I hope yes, some of you like long sleeves and some may like different styles short sleeve designs for kurti.
As you have seen different styles in Long sleeves, you can see a variety of styles in short sleeves too.
These trendy shorthand kurti bring casual comfort and a ravishing look. Now, we are going to talk about the short sleeve design kurti that creating a new trend in today's market
20 Best Short Sleeves Design for Kurti
1. Hand-Block Printed Geometric Pattern Kurti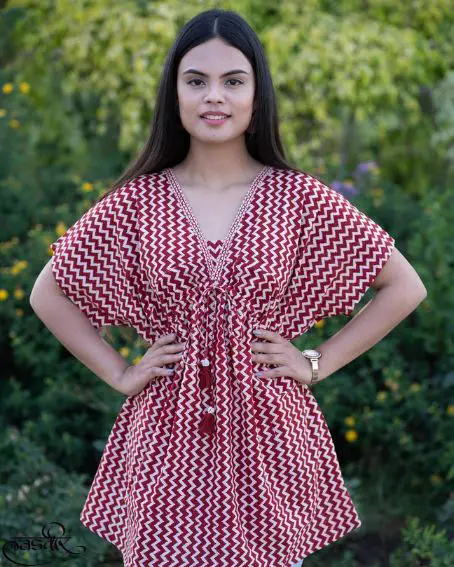 This geometric pattern hand-block printed kurti is super stylish as well as comfortable. Loose short sleeve adds a touch of elegance and modernity to the kurti. Tassel's work below the v beautiful neckline looks simply fantabulous
2. Front Slit Blue Short Sleeve Kurti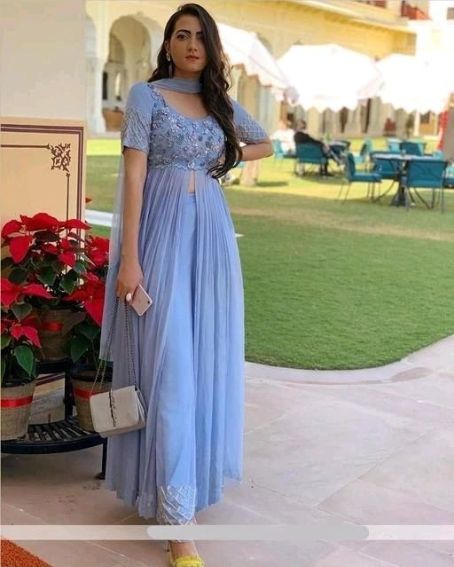 The front slit kurti is a splendid and fancy that trending among the young generation nowadays. The design involves bodice full embroidery that extends to the sleeve end, this style will create the buzz that you have been looking to spread!
3. Black and Yellow Long Short Sleeve Kurti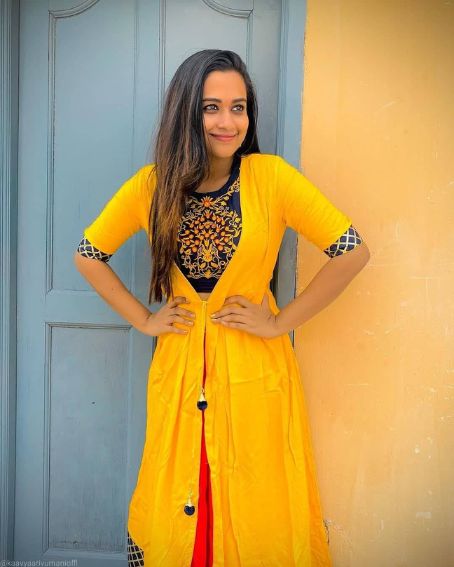 Reveal your incredible style by wearing black and yellow short sleeve kurti. Different colour combos make you stand alone in any event. Heavy embroidery on the blacktop and plain yellow jacket has tassel work on the front look simple yet mind-blowing
4. Keyhole Rayon Short-Sleeve Kurti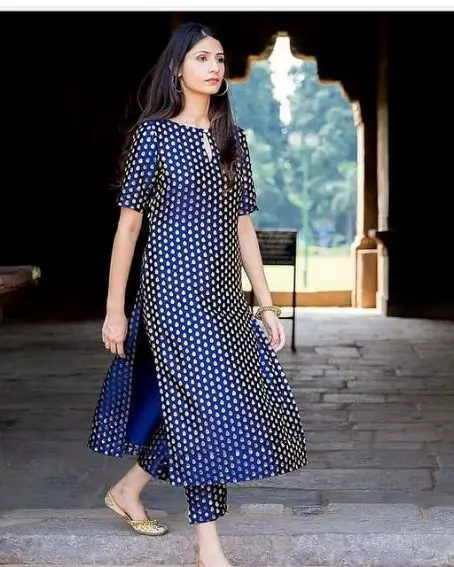 Make a bold statement with this keyhole rayon short sleeve kurti. The white printed design on the navy blue paired with suitable pants is breathtaking. It is very well suited for office-going women and also goes superbly for a simple party
5. Transparent Peacock Green Kurti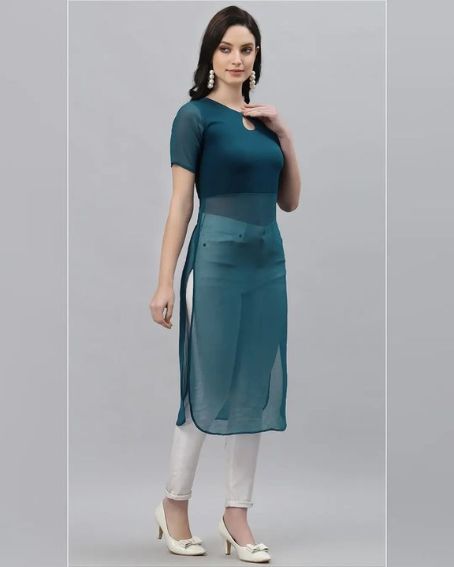 Want to look more glamorous at the same time and need a lovely look then have this keyhole neck transparent green kurti. For sure, it is a beautiful party wear kind that young girls can use for outings, get together or casual parties.
6. Side Tassel Work Pink Short Sleeve Kurti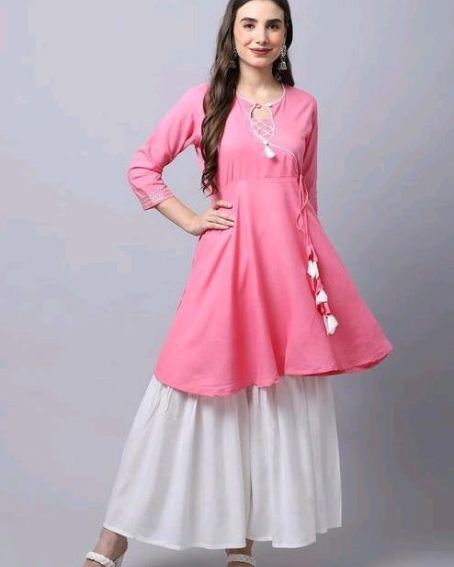 Get ready for your special day with a side tassel work Kurti. This is so apt for those who always love to wear new outfits. A crisscross neck with a side tassel makes this attire even more unique and attractive.
7. Yellow and Violet Silk Kurti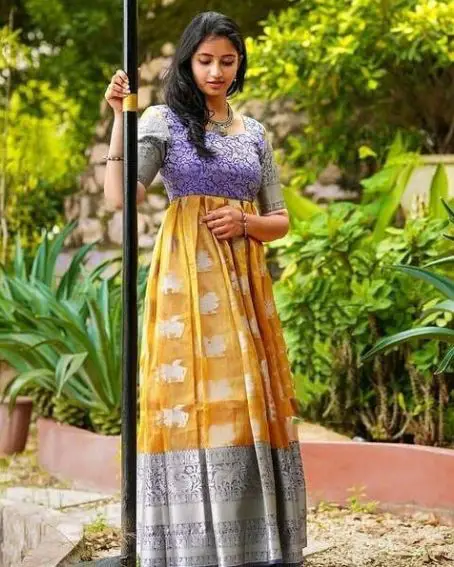 When you are looking for a kurti to celebrate a traditional festival, this yellow and violet silk kurti must be on your list. This elegantly stretched is quite eye-catching and most fit for slim women
8. Leaf-Printed Long Kurti with Short Sleeve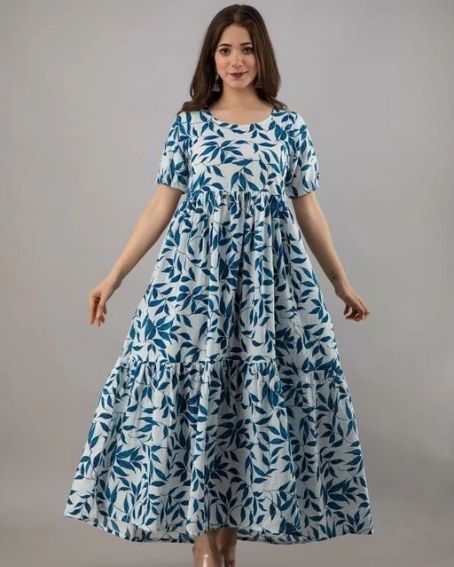 You can try something new like a leaf-printed long kurti with short sleeves in a white and green colour combination that gives you a graceful look. Overall, it is hard to-miss kind of kurti pattern
9. Georgette Floral Printed Design Shorthand Kurti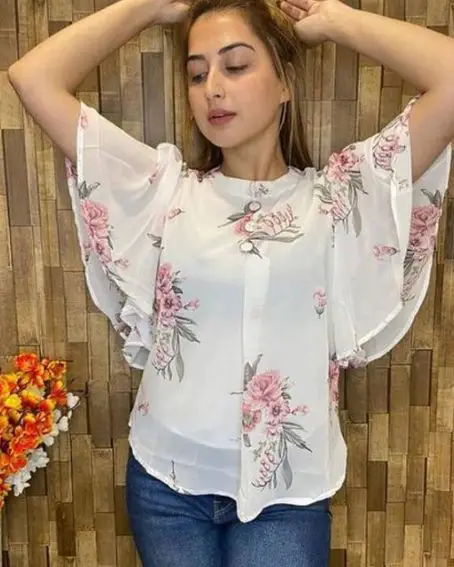 Make your dressing sense steal the show by opting georgette floral printed design kurti. Bell short sleeve for white kurti make some fresh touch to the whole appearance
10. Blue and White Short Puff Sleeve Kurti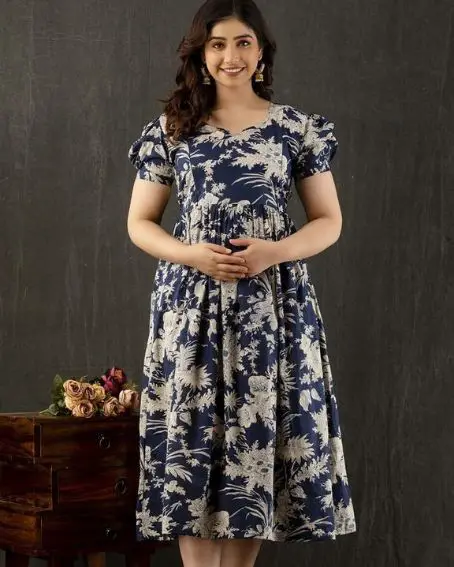 Are you ready to turn all heads in the crowd? If yes, go with a blue and white combo kurti. Short puff sleeves make this kurti more astonishing and it is so cool to wear at any parties
11. Net Short Hand Sleeve Kurti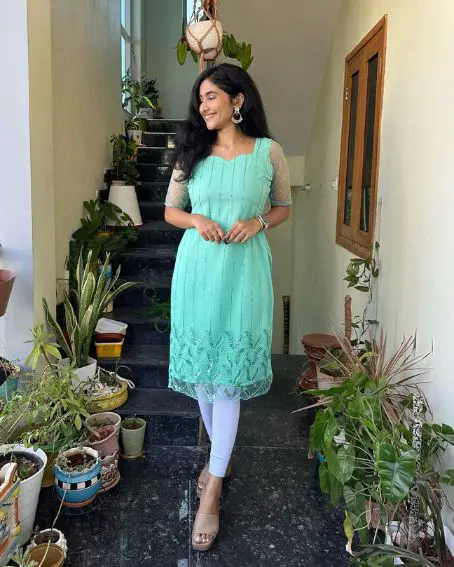 12. Hemline Frill Short Sleeve Kurti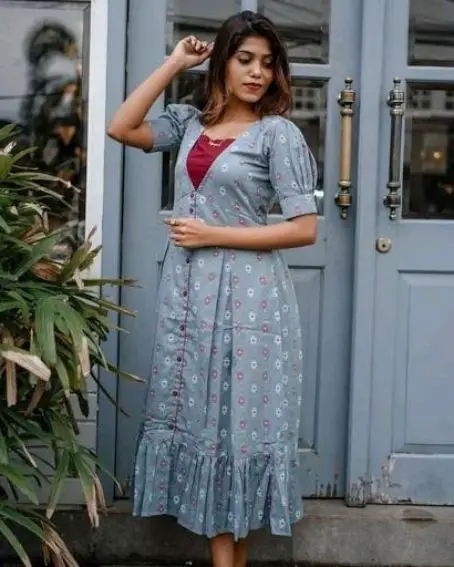 13. Dupion Silk Short Sleeve Kurti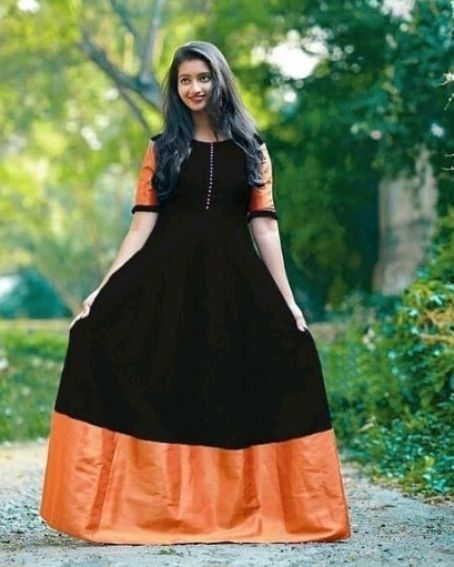 14. Polka Dot Loose Short Sleeve Kurti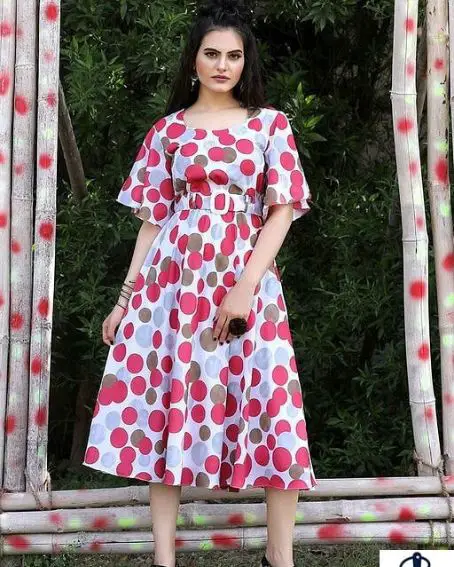 15. Sweetheart Neckline Purple Kurti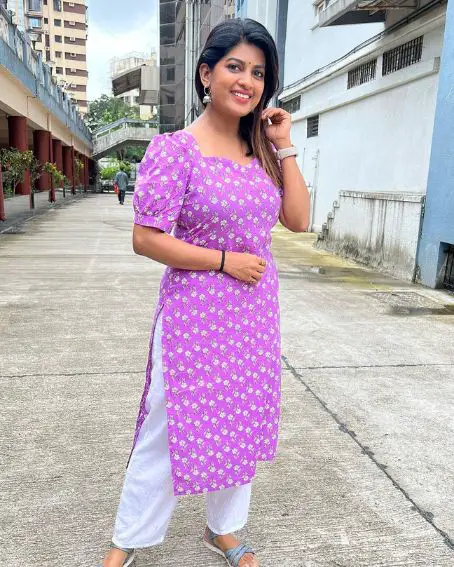 16. Fancy Yellow Puff Long Kurti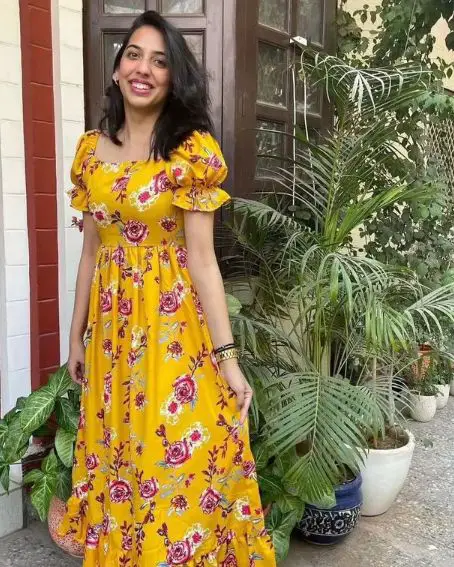 17. Poly Crepe Multicolour Short Sleeve Kurti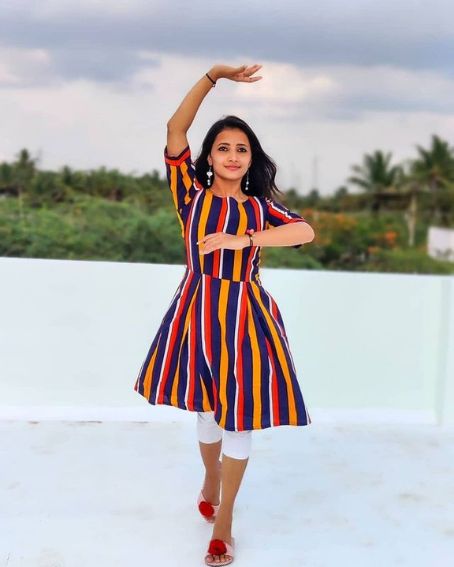 18. Collar Neck Solid Flared Short Hand Kurti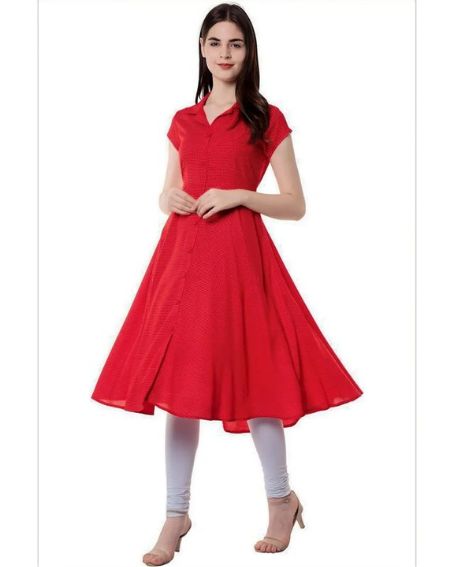 19. Bhandani Print Hand Embroidery Short Sleeve Kurti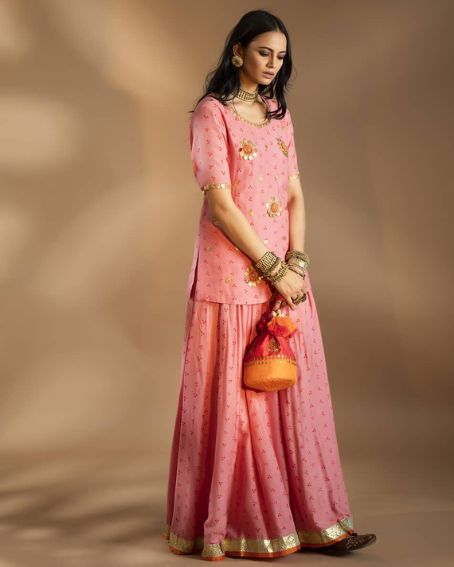 20. Sleeve Designed Maroon Short Hand Kurti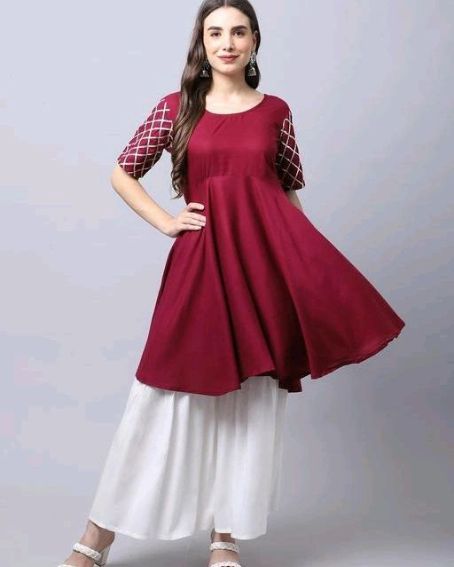 Conclusion
It is the perfect time to collect an updated clothing style to your wardrobe that should not just make every head turn towards you but should also let you flaunt your personality. Combine your tradition and modernity to look superb wherever you step in!
Related Articles