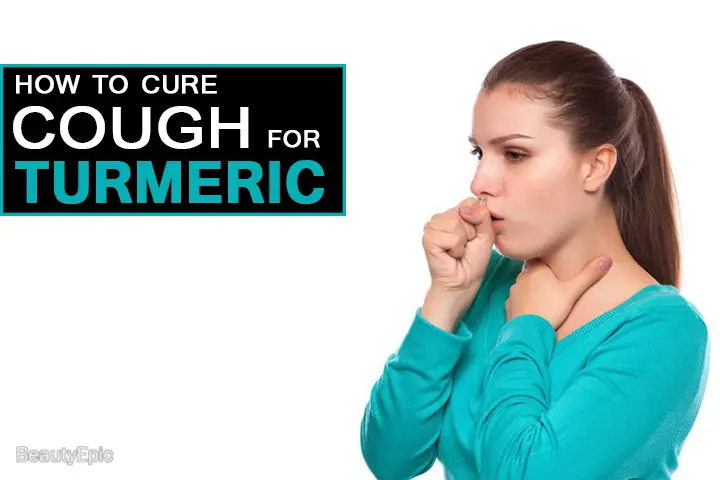 Traditional Chinese medicine and the Ayurvedic medicine use turmeric for treatment of various ailments. Use of turmeric for cough is one of popular home remedies for cough. The antibacterial and anti-viral action of turmeric makes it the best remedy to treat cough and cold naturally.(1)
Does Turmeric Stop Coughing?
U.S.national library of medicine states that turmeric is used in many medicinal ways like for inflammation reducer , viral infections and many more . If cough is caused by normal fever or viral and lung inflammation then turmeric is more effective for reducing cough problem. There is a compound found in turmeric curcumin that can help to get rid of inflammatory and cancer.(2)
How Effective is Turmeric for Cough?
Let us check out few easy and natural remedies!
1. Turmeric Milk for Cough
It is the most easiest home remedy you can make at home . It will help you to get rid of cough very quick. Milk has a lot of proteins and carbohydrates in it . It also soothes the throat and helps with some instant energy too.(3)
Ingredients:
1 cup of milk
1tsp sugar
1 tsp turmeric
Preparation Time: 10 minutes.
Process:
First boil the milk and then add turmeric and sugar to it then cook it for 2-3 min then let it cool and it's ready to drink.
How it works: Due to its anti-inflammatory properties, Turmeric helps in reducing any inflammation and also prevents further worsening of the situation.
Note: You can drink it twice a day .
When to drink: It is best to drink turmeric milk before sleep.
[ Read: Pineapple Juice Cough Remedy ]
2. Turmeric Tea for Cough
Turmeric works as an antibiotic , and tea helps in recovering from a few problem and by mixing tea with turmeric you will get an easy way to get rid of cough.(4)
Ingredients:
2 cups of milk
1 tsp turmeric
1/2 tsp cinnamon
pinch of black pepper
1/4 tsp ginger powder
1 tsp raw honey
Preparation Time: 15 minutes.
Process:
First, blend all ingredients in a high-speed blender until smooth
Then, pour into a small saucepan and heat for 3-5 minutes over medium heat until hot but not boiling.
Drink immediately.
How this works: The medicinal and antioxidant properties present in these ingredients helps soothe the irritated throat.
Note: You can drink it twice a day.
When to drink: It is suggested to drink this tea in the morning and evening.
[ Read: How to Cure Cough with Apple Cider Vinegar? ]
3. Turmeric and Honey for Cough
Honey has a lot of mineral and vitamins in it . It helps in getting rid of alignments. It is often mixed with many medicines because it has a sweet taste in it and helps to intake the remedy easily.(5)
Ingredients:
1 tablespoon ground dried turmeric
1 tablespoons raw unfiltered apple cider vinegar
4 tablespoons local raw honey
1 lemon, juice and zest
1/2 teaspoon black pepper
Preparation Time: 10-15 minutes
Process:
Put the turmeric in the bowl
Next add in the apple cider vinegar, honey, lemon juice and zest and pepper. Stir until smooth.
Add a tablespoon or two into your green juice or blend it into your smoothie.
How this works: Honey acts as a soothing agency and drags a layer on the inflamed mucus thus helping in some relief.
Note: You can take this in various forms like juice or a smoothie. It can be taken anytime during the day.
Precautions :
People who are allergic to the ginger plant or related to these plants have to avoid the use of turmeric.
People suffering from acne or rashes also should check if this ingredient suits them or not.
Cough can last from 2 days to a week or even more. It depends on what kind of treatment and how often you are doing it. Cough can take form of dry cough or wet cough. Turmeric is most useful source which helps in issues related to cough as well as other problems. If cough lasts for more than a week, it is suggested to consult a doctor.
Scientific Evidence:
You Might Also Like:
Image:- 1